NFL Playoffs: 5 Coaches With the Most Postseason Success
In the National Football League greatness can come in all shapes and sizes. If you're looking to craft a legacy that stands the test of time, however, then you better save your best for the postseason. That's when the heart of a true champion shines, and that goes for the players as well as the coaches.
For head coaches, especially those looking to keep their jobs, it's all about winning games. And yet, if you're unable to lead your team to victory when it really matters, then you'll never a chance at immortality. Throughout the history of the league, plenty of head coaches have shown they don't have the stomach for these kinds of situations. On the flip side, others have used these moments to become legends.
You might not think it'd be possible to rank these coaching giants. However, according to the good folks at Forbes, who went about compiling a list of "The Most Successful NFL Playoff Coaches Of All Time," you most certainly can. The following is the methodology that was used:
"In compiling the ranking, Forbes used a simple formula to determine which coach had the most successful playoff record. The NFL has had 448 head coaches since the league was established in 1920, but only 114 of them have coached in the playoffs since the postseason system was established in 1932. We then assigned a score to each of those 114 coaches based on their postseason win-loss record, where: a playoff loss was worth .5 points, a playoff win was 2 points, and a Super Bowl win was worth 3 points. Because the first Super Bowl was not played until 1970, we gave an NFL Championship a value of 3 points as well. In the event that two or more coaches received the same score, the one with the most Super Bowl titles won the tiebreaker."
Now that the 2015 postseason is officially underway it seemed only fitting that we take a look at those individuals who've handled this time of year the best. As a result, per Forbes' calculations, these are the five head coaches that have truly shined during the NFL playoffs.
5. Joe Gibbs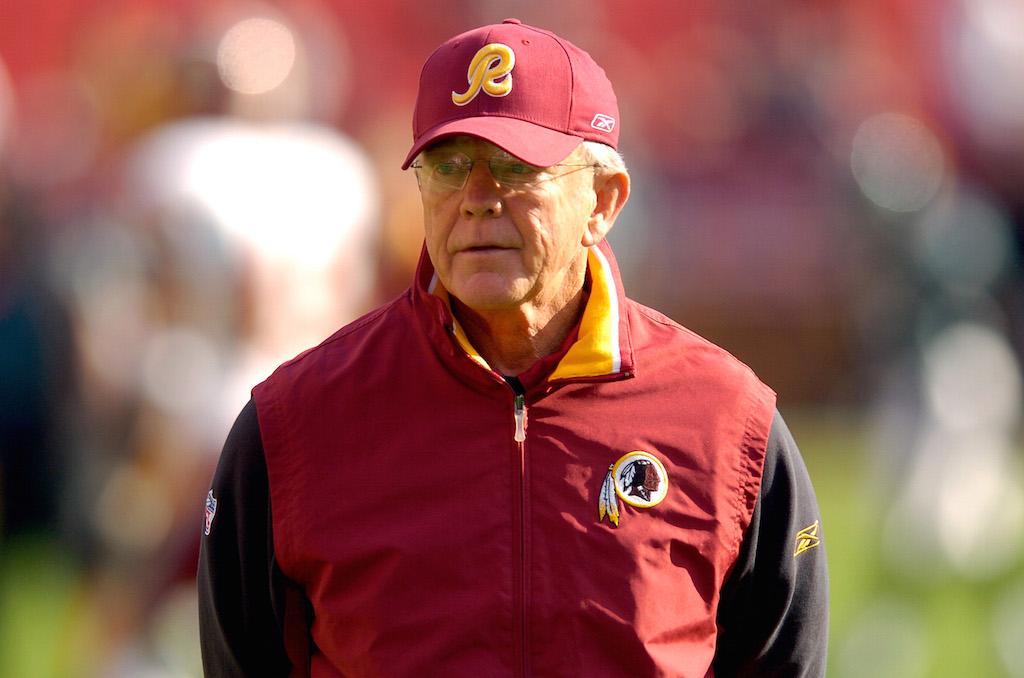 When Joe Gibbs' teams reached the postseason, that's when his coaching chops truly shined. During his 16 seasons at the helm of Washington Redskins' head, Gibbs went 17-7 in the playoffs, compiled a winning percentage of .708, and captured three Super Bowl titles (1982, 1987, 1991). When you look at the numbers, and take into account Forbes' methodology, it's easy to see how the Hall of Fame coach found himself in the No. 5 spot on this prestigious list.
4. Chuck Noll
As the mastermind behind the Steel Curtain, head coach Chuck Noll helped take the Pittsburgh Steelers organization to new heights. Not only did he compile a 16-8 record (.667 winning percentage) in the postseason, he also led his teams to the promised land on four separate occasions, hoisting the Lombardi Trophy in 1974, 1975, 1978, and 1979. If you ask us, given the number of Super Bowl rings he earned during his 23 years as a head coach, it's kind of poetic that Noll holds the No. 4 position on Forbes' list.
3. Don Shula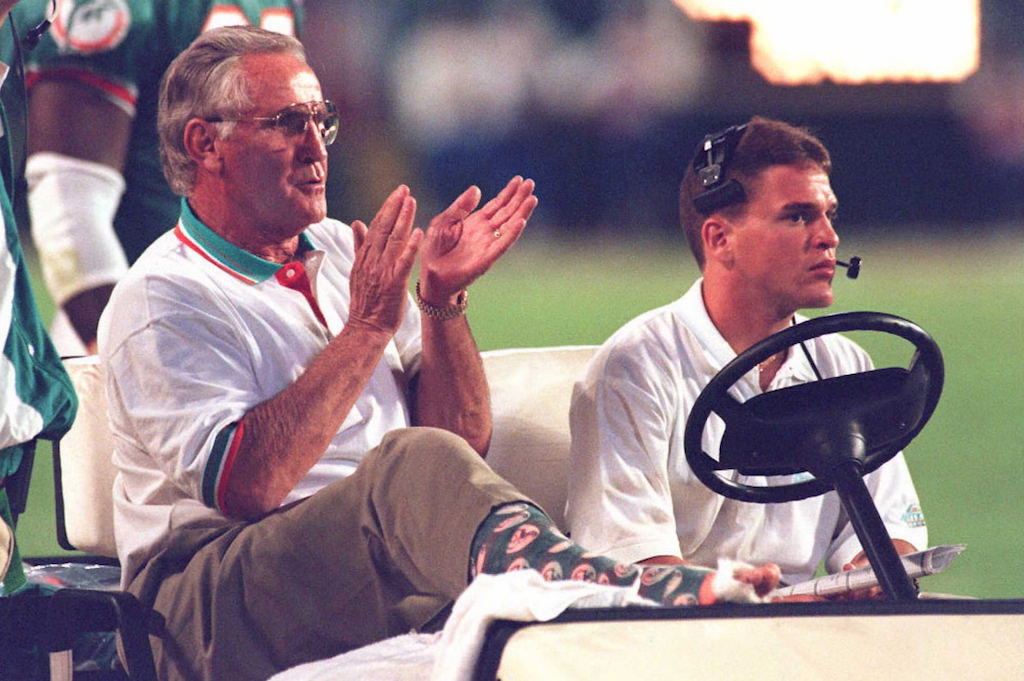 While Don Shula may have lost 17 postseason games as a head coach, his overall success in the knockout stage far outweighs his failures. Thanks to his 19 victories, Shula amassed a postseason winning percentage of .528. On top of that, by leading the Baltimore Colts to a league title in 1968 and helping the Miami Dolphins capture Super Bowls in 1972 and 1973, Shula became — and still is — the only head coach in NFL history to win titles with two separate clubs. Plus, while it doesn't come with extra points, let's not forget how special that '72 squad turned out to be.
2. Tom Landry
If you're going to bring the fedora into the world of football, then you better be able to back it up with accomplishments on the gridiron. Let's just say that legendary Dallas Cowboys coach Tom Landry did that and more. In his 29 seasons calling the shots in the Big D, Landry went 20-16 in the playoffs, amassed a .556 winning percentage, and led the Boys to Super Bowl victories in both 1971 and 1977. Exceptional style and success in the playoffs. Tom Landy really did have it all.
1. Bill Belichick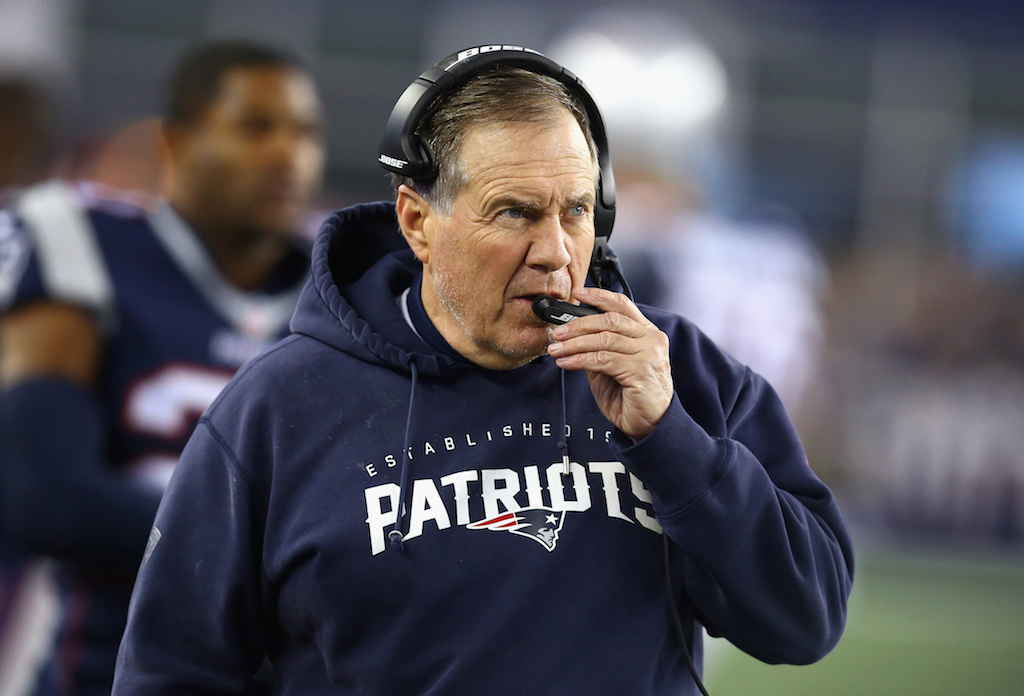 No one in NFL history has had more postseason success than The Hooded One. In his 21 seasons as a head coach, Bill Belichick has gone 22-9 in the playoffs (21-8 with the New England Patriots), compiled a .710 winning percentage, and led the Pats to four Super Bowl crowns — 2001, 2003, 2004, 2014 — in six attempts. Whether you like him or not, it's impossible to deny his greatness. For when the stakes are the highest, no one rises to the occasion like Bill Belichick.
All statistics are courtesy of Pro-Football-Reference.com and Forbes.
To see Forbes' complete list of "The Most Successful NFL Playoff Coaches of All Time," check out the gallery starting here.