NFL Playoffs: Why the Broncos Should Not Start Brock Osweiler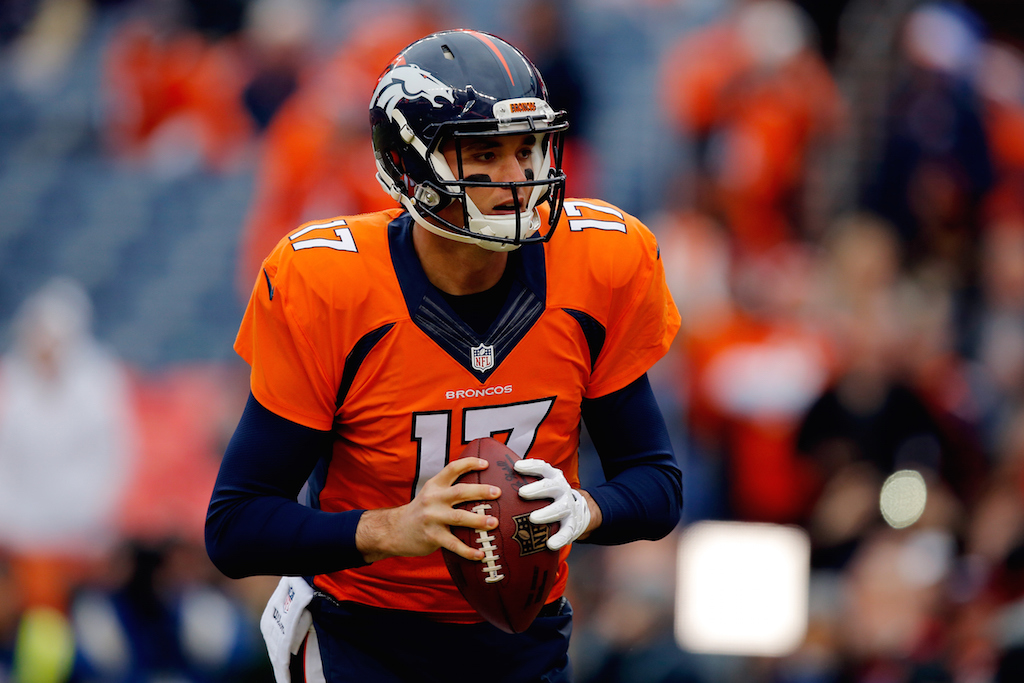 Sometime in the next few weeks, the Denver Broncos will be tasked with making one of the most difficult starting quarterback decisions any team in the National Football League has faced over the last decade. On one side of the equation, the Broncos have a future first-ballot Hall of Famer in 38-year-old Peyton Manning, who turned in the greatest single-season performance by a quarterback in NFL history two seasons ago, but was forced out of the lineup a little over three weeks ago due to multiple injuries, including a torn plantar fascia in his left foot. On the other side of the equation for Denver is Brock Osweiler (pictured above), a 25-year-old who has posted a perfect 3-0 record in his three starts during Manning's absence. Osweiler, who measures in at 6-foot-8 and 240 pounds, exudes potential and has had over three full seasons to sit back and learn the intricacies of the game from arguably the best quarterback in professional football history.
If you haven't been following this situation, or turned on ESPN anytime in the last month for that matter, then you probably are thinking that giving Manning his job back when he returns from his injury should be a no-brainer decision for first-year Broncos head coach Gary Kubiak. However, if you have any awareness of this situation at all, then you know that this will be no slam-dunk decision. Here's why.
In terms of individual performance, the 2015 season has been far and away the worst of Manning's career. He has turned the ball over at an alarming rate – he has thrown 17 interceptions in just over 8.5 games – and is clearly not comfortable in Kubiak's offensive system, even though he has shown that he can still play at a high level when he is healthy. On the other hand, Osweiler's arm strength and mobility undoubtedly make him a better fit for the offense that Kubiak has historically run, and it has shown in his three starts. Conventional wisdom and the popular opinion would suggest that the Broncos should go with the hot hand and start Osweiler. After all, a similar approach paid huge dividends for the New England Patriots and quarterback Tom Brady back in 2001. With that being said, we are here to tell you that rolling with Osweiler for the remainder of the season may not actually be the right call for the Broncos if they want to win a Super Bowl in 2015.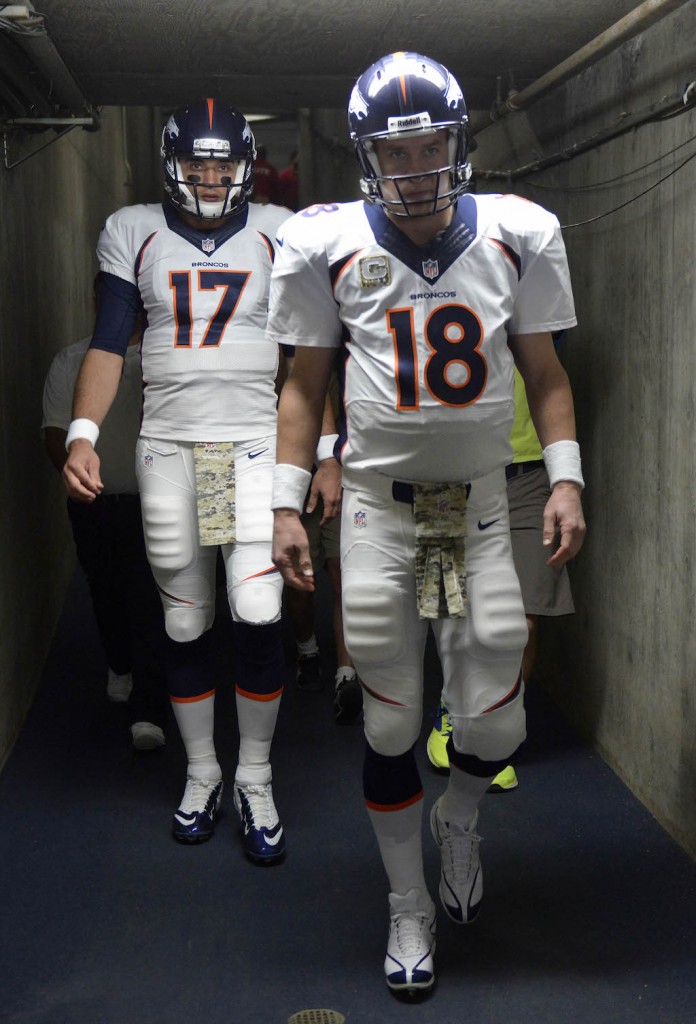 It is important for us to point out that when you factor in Osweiler's college career at Arizona State University, the Montana-native has started in only 18 combined games since graduating high school in 2008. And history has shown time and time again that when you give the defensive coaching staffs around the NFL enough film on a relatively unknown player, they will eventually figure out a way to slow that player down and expose his weaknesses. Granted, that never really happened with guys like Brady or Green Bay Packers quarterback Aaron Rodgers, but they are more of exceptions to the rule than the norm. A better comparison would be quarterbacks such as Colin Kaepernick of the San Francisco 49ers, Matt Ryan of the Atlanta Falcons, or Mark Sanchez of the Philadelphia Eagles (formerly of the New York Jets). All three players found success early in their careers, but as opposing defensive coaches slowly became more familiar with each player, their effectiveness and success started to rapidly dwindle. Before making their final decision, the Broncos should consider the risk involved in rolling the dice on an unproven commodity, such as Osweiler, when the playoffs come around. It's still too early to tell if the 2012 second round draft pick will prove to be more of a Brady or Rodgers type of player, or if he will ultimately fall into the same category as Kaepernick, Ryan, and Sanchez. This is especially true when you consider the fact that their other option is Manning, who has a Super Bowl title, five NFL MVP awards, 10 All-Pro teams, and 14 Pro Bowl appearances to his name. And on top of that, Denver hasn't exactly been an offensive juggernaut with Osweiler at the helm, scoring an average of 19.3 points per game in his three starts. While Kubiak may have to alter his offensive system to fit Manning's skillset, it could all prove to be well worth the hassle for the Broncos to have No. 18's knowledge and vast postseason playing experience in their lineup as they prepare to make a run at capturing the Super Bowl 50 title.
All statistics courtesy of Pro-Football-Reference.