NFL: Post-Arian Foster, What's Next for the Houston Texans?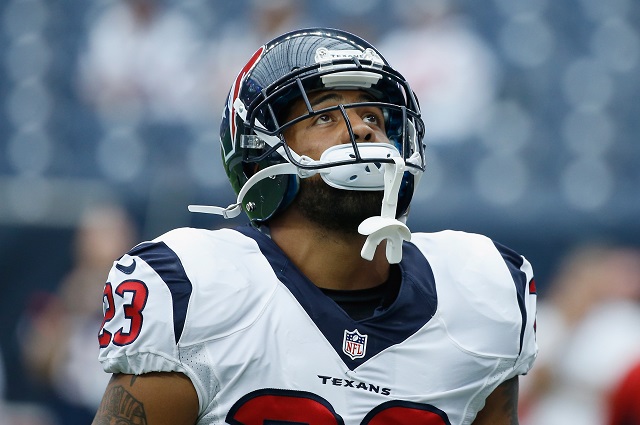 The Houston Texans made their move, and it's the one that many expected for the past two months. According to ESPN, Houston has parted ways with one of the most respected players in franchise history, Arian Foster. While the move may have been expected, it was still one that lit the Twitter world afire for a few hours.
Foster, who played all seven of his NFL seasons with the Texans, was an undrafted free agent out of Tennessee back in 2009. He holds the franchise record for most rushing yards and rushing touchdowns for the Texans. While Foster is on his way out of town now, there's little question that the soon-to-be 30-year old running back will have his fair share of interested teams when free agency kicks off.
The main question is where he will land. However, another interesting topic concerns what the Texans plan to do moving forward. Houston has relied on Foster throughout the past seven years, but he's missed a total of 36 games in his career, including 23 in the past three seasons. As we've seen, the Texans struggle to run the ball without Foster, meaning that the team will desperately need to address this position during the offseason. But how will they do it? Let's take a look at a few options through both free agency and the draft.
Houston's running back targets in free agency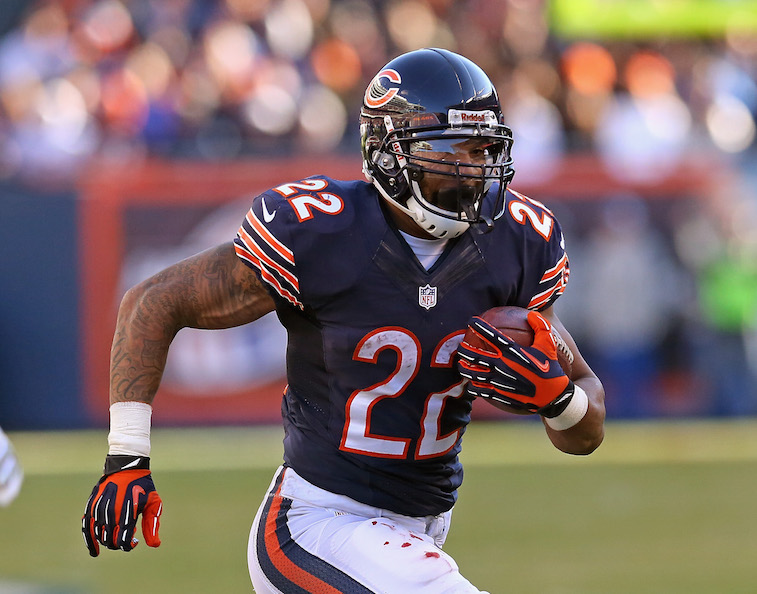 The good news for Houston is that there are quite a few intriguing options at the running back position in free agency. Names like Matt Forte, Chris Ivory, Doug Martin, Lamar Miller, and Alfred Morris all come to mind. While Reggie Bush, Joique Bell, Stevan Ridley, and LeGarrette Blount are also out there, expect Houston to stay away from players who have any type of history with injuries. Unfortunately, this aspect may put Ivory into that category as well.
The most intriguing options for Houston fans have to be Forte, Martin, and Miller. While Forte has the most wear and tear on his body, he'd also bring a much-needed ability to catch passes out of the backfield, just as Miller would. Martin showed big things in 2015, but he will command a massive payday on the open market, which is worth considering cautiously.
So, the consensus? Forte and Miller actually make the most sense. What Houston should do is bring in Forte for a season or two and allow him to be their main pass-catching back, while also drafting one of the young talented backs in the 2016 class. Regardless, giving Brian Hoyer — or whoever the Texans' future quarterback is — a great pass-catching running back could be a huge move.
2016 NFL draft options at running back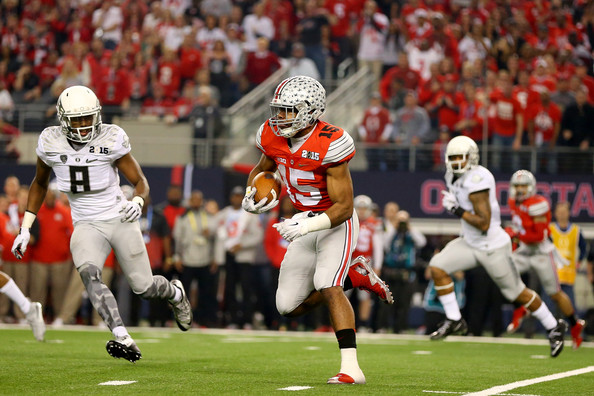 The Texans have the No. 22 pick in the draft, which would mean that drafting a running back at that spot wouldn't be too difficult. It's become a pretty common theme for running backs to fall to late in the first round or early in the second, which could open up quite a few things for the Texans. Unfortunately for them, we don't see Ohio State's Ezekiel Elliott falling to No. 22, so Houston would need to trade up in order to land him.
One back who should be available is Derrick Henry from Alabama. Houston could actually consider trading back and picking up an additional draft pick at some point, and then taking Henry, Alex Collins from Arkansas, or Devontae Booker from Utah later in the first round or early in the second. There's quite a few options on the table for Houston if they want to draft a running back, largely because there are about nine running backs who could see their stock send them somewhere between rounds two and four.
While the Texans probably won't want to draft a running back in the fourth round with the intention of making him an immediate starter, they may be able to find a steal in one of those middle rounds. Expect the Texans to either go after a back in the first or second round; it just depends on which player they like the most out of the bunch. They'll either give their pick full control or pair him up with a veteran like Forte.
Follow Jeff Smith on Twitter @JSM8ith
Statistics courtesy of ESPN.com and free agent information courtesy of OverTheCap.com.