NFL Predictions: 5 Potential Upsets in Week 4
In the National Football League, there is rarely (if ever) a week that goes by without at least one unforeseen upset. In Week 3 of the 2016 NFL season, eight of the 16 games on the weekly schedule ended with underdogs prevailing (that number jumps to nine if you go by the Vegas point spreads).
The Denver Broncos dominated the Cincinnati Bengals on the road; the Oakland Raiders upset the Tennessee Titans; the Buffalo Bills stunned the Arizona Cardinals at home; the Minnesota Vikings shut down reigning NFL MVP Cam Newton and the Carolina Panthers; the Washington Redskins capitalized on two Eli Manning interceptions to knock off the New York Giants; the Los Angeles Rams came out of nowhere to defeat the Tampa Bay Buccaneers on the road; the Philadelphia Eagles completely annihilated the Pittsburgh Steelers; and the Atlanta Falcons put on an offensive show in their win over the New Orleans Saints on Monday Night Football.
There will surely be more of the same during Week 4. Here are our predictions on five potential upsets during Week 4 of the 2016 NFL season.
Note: All upset picks are against the spread (ATS).
1. Miami Dolphins (1-2) over Cincinnati Bengals (1-2)
Point spread: Bengals favored by 7.5 points
Over/under: 45
Location: Paul Brown Stadium in Cincinnati
Both teams will come into this game with only three full days of rest and preparation. As history proves, anything can happen on Thursday Night Football. The Bengals are undoubtedly the better football team here, but the Dolphins have the talent to play with just about anybody in the league when things are going well for them. Now that Miami has defensive end Cameron Wake back to full strength (or close to it), their pass-rush will give opposing defenses headaches. In the end, we believe the Bengals will win, but only by seven points or less.
2. New Orleans Saints (0-3) over San Diego Chargers (1-2)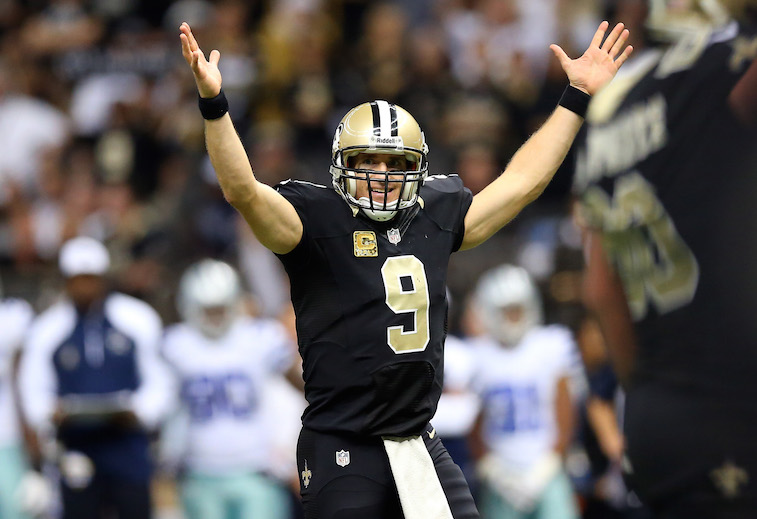 Point spread: Chargers favored by 4 points
Over/under: 53.5
Location: Qualcomm Stadium in San Diego, Calif.
This game projects to be a good old-fashioned offensive shootout. Injuries have ravaged both teams in 2016, but they still have the firepower to consistently light up the scoreboard. When it comes down to it, we are confident that the Saints will do everything in their power to avoid a 0-4 start. Also, it bears pointing out that New Orleans quarterback Drew Brees will return to San Diego, where he began his career before the Chargers eventually replaced him with current San Diego quarterback Philip Rivers.
3. New York Giants (2-1) over Minnesota Vikings (3-0)
Point spread: Vikings favored by 4.5 points
Over/under: 43.5
Location: U.S. Bank Stadium in Minneapolis
We can't wait to see this matchup. The Giants are one of the most improved teams in the league. The Vikings continue to emerge as a legitimate threat in the NFC despite losing several key players to season-ending injuries. Both teams have excellent defenses (the Vikings look elite for what it's worth), so we see this being a somewhat low-scoring affair. In the end, we believe that the Giants' combination of Odell Beckham Jr. and Sterling Shepard is the difference here. Expect a field goal (or less) to decide this game.
4. Oakland Raiders (2-1) over Baltimore Ravens (3-0)
Point spread: Ravens favored by 3 points
Over/under: 46.5
Location: M&T Bank Stadium in Baltimore
This game could very well end up having significant playoff implications when the 2016 season ends. Neither team is going to contend for one of the top two seeds in the AFC. Both are also long-shots to contend for their respective division titles in our eyes. However, both teams are talented enough to contend for a wild-card berth, which makes this game important for tie-breaking purposes.
The bottom line: Oakland's defense will more than likely decide this game. If they play terribly (as they did in their first two games of the season), the Raiders will almost surely lose by a touchdown or more. If their defense can play more like they did against the Tennessee Titans last Sunday, the Raiders have a good chance of going into Baltimore and leaving with an upset win.
5. Tennessee Titans (1-2) over Houston Texans (2-1)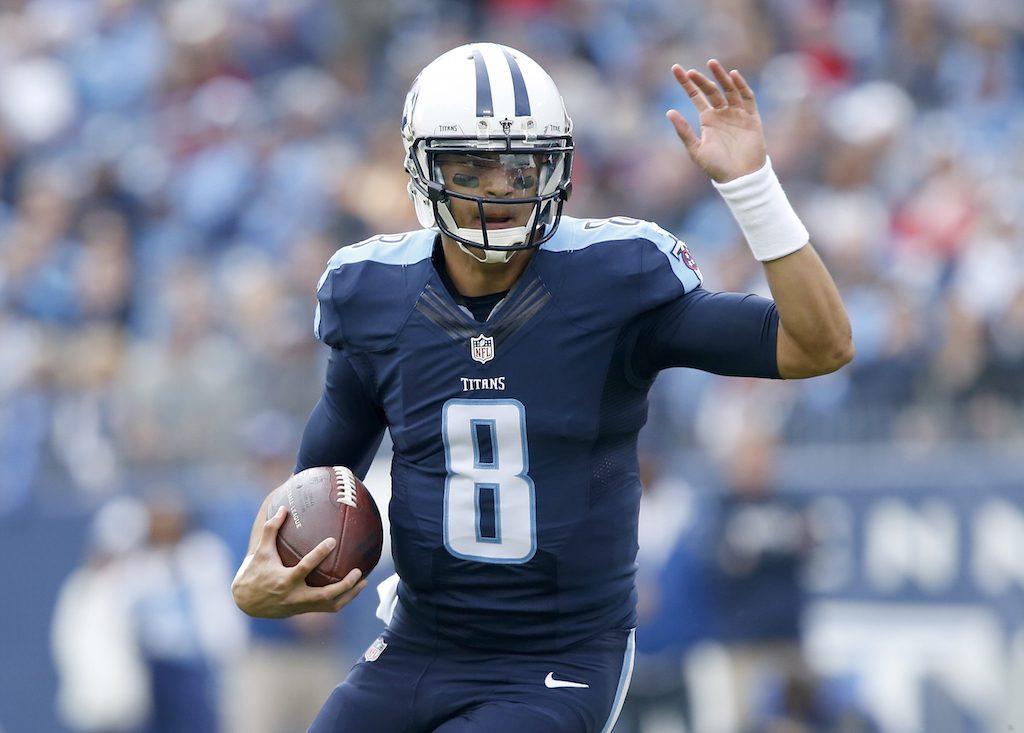 Point spread: Texans favored by 5.5 points
Over/under: 40.5
Location: NRG Stadium in Houston
If you are a fan of dynamic offensive football, you should pass on watching this game. Neither team is particularly strong on offense, but both teams are among the best in the league on the defensive side of the ball.
If the Titans have an offensive strength, it's their rushing attack. Seeing as how Houston will lack All-Pro defensive end J.J. Watt for at least the next eight weeks, we expect Tennessee running backs DeMarco Murray and Derrick Henry to break off multiple explosive runs in this game. Not only do we believe that the Titans will cover this point spread, we also think they have a good chance of coming away with an outright win.
Statistics courtesy of Pro-Football-Reference. Point spreads courtesy of Sportsbook.ag.