NFL Power Rankings: Who Ranks the Best (and Worst)?
As NFL teams finally finish up preseason hope reigns supreme, with rabid fans already dreaming of ticker tape Super Bowl parades. For now, everybody —  from franchise quarterbacks, wily veterans out to prove something is still left in the tank, and late-round draft picks simply hoping to make the team —  is saying all of the right things, and all the time-honored sports clichés. And also, Deflategate successfully took us all the way through the offseason, so we never stopped talking football.
From here, a sleeper team may sneak into the playoffs with a wild card, get hot, and suddenly find itself laying claim to the Lombardi trophy. That's the beauty of a new season: every team starts 0-0. Of course, league parity may destroy these power rankings by as early as Week Two.
32. Tennessee Titans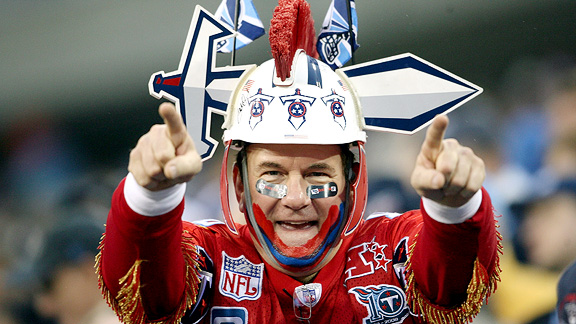 Beyond Marcus Mariota, it is doubtful that the casual fan can name even one player listed out upon the Tennessee Titans roster. The Titans figure to be staring down a long year, with Mariota taking his lumps adjusting to a pro-style offense. But hey, he looked pretty good in preseason!
31. Washington Redskins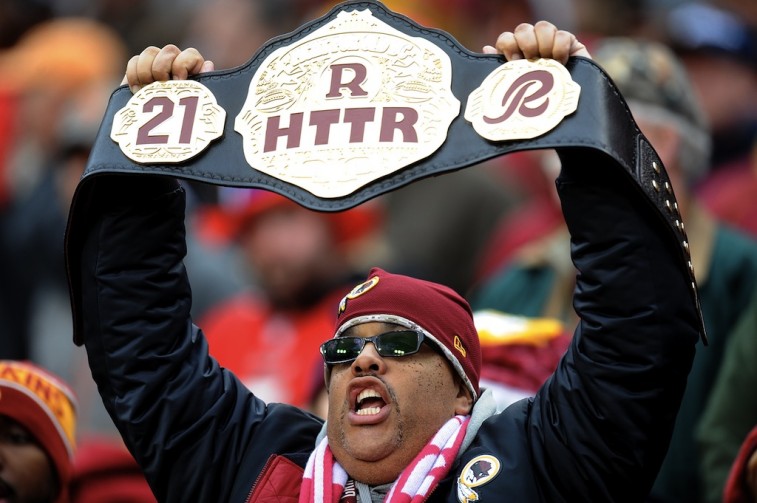 In 2002, Robert Griffin blew out his knee on a routine scramble at home against Seattle in the playoffs, and has never been the same since. As a rookie RGIII completed 66% of his passes, for 3,200 yards and 20 touchdowns, and  picked up 815 yards on the ground, too. While it's possible that  Griffin may ultimately find himself on the trade block if he refuses to work on his mechanics and develop as a pocket passer, there's still time! He can still turn it around! Maybe!
30. Oakland Raiders
The Oakland Raiders last made the playoffs in 2002, when they did advance to the Super Bowl. This ongoing 12-year playoff drought will likely extend through this season. For now, the Black Hole will remain hopeful that Derrick Carr can build upon his solid rookie season, which showed flashes of promise.
29.Jacksonville Jaguars
The good: Blake Bortles looks like a franchise star. Central Casting couldn't have done better. Also, the Jags did sign free agent tight end Julius Thomas to a deal,and snagged T.J. Yeldon out of Alabama with their second round pick. These two weapons should help Bortles improve upon his rookie season, which left something to be desired.
The bad: everything else.
28. New York Jets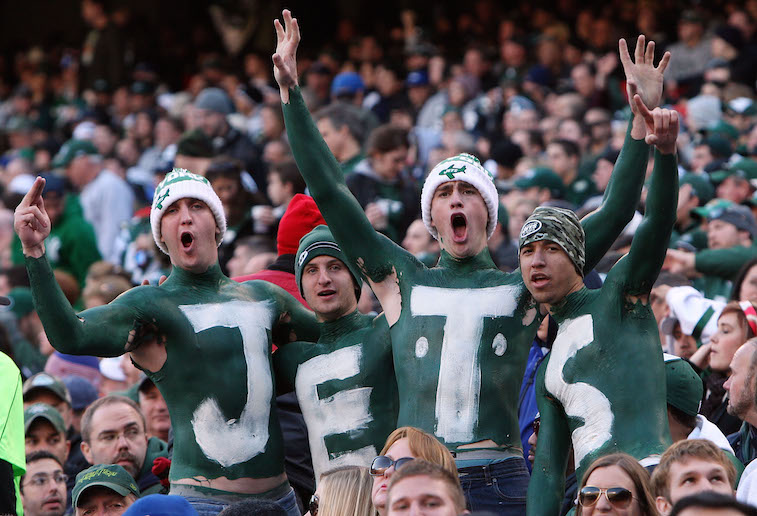 J-E-T-S, Jets, Jets, Jets. The running game will be nearly non-existent, with opponents crowding the line, to take shots at Chris Ivory, and Geno Smith may not be the long-term answer at quarterback. Not to mention that his confidence might be shot if he ends up benched amid another blowout loss. However, the Jets do have some talented veteran pieces, in Darrelle Revis, Brandon Marshall, Eric Decker, and Antonio Cromartie. So that's good.
27. Cleveland Browns
Sure, Cleveland may be staring down a disaster at quarterback after parting ways with the steady but unspectacular Bryan Hoyer last March, and 36-year old Josh McCown will likely take the Week One start. And, sure, both Johnny Manziel and Josh Gordon could find themselves out of the league soon, but what if Manziel finally gets it all together? The Browns could be fun to watch, at least.
26. Tampa Bay Buccaneers
Last year, the Tampa Bay Buccaneers went 2-14, after losing eight games by a combined 31 points. That was not awesome. What was more awesome: the fact that the Bucs parlayed that losing record into Jameis Winston, who they took as the first overall pick. This season, Tampa Bay should be good for at least five wins, especially if Winston simply manages the game and limits his mistakes. That's more than double the wins of last year.
25. St. Louis Rams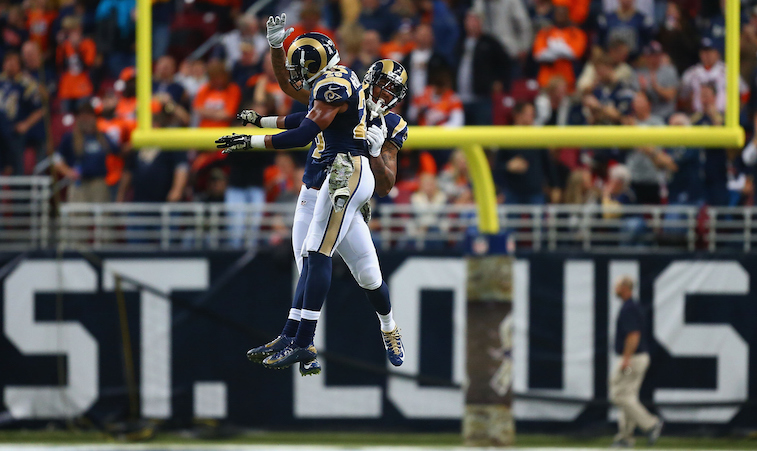 The St. Louis Rams fielded a respectable defense last season, giving up just 22 points per game. For his part, Robert Quinn has quietly racked up 45 sacks, through his first four seasons in the league. This season, newcomers Nick Foles and Todd Gurley should add a bit more spark to the offense.
24. San Francisco 49ers
As recently as 2013, it appeared as if the San Francisco 49'ers were set to war against Seattle, for Division and Conference supremacy, for years to come. This offseason, however, had Jim Harbaugh and Frank Gore packing their bags for the Midwest, before Anthony Davis, Patrick Willis, Chris Borland, and Justin Smith called it quits and retired. The silver lining: whether Kaepernick can learn to overcome adversity. If he regresses further amid this trainwreck, though, it could be a rough time in the Levi Stadium.
23. Carolina Panthers
The Carolina Panthers went 7-8-1 to won the NFC South and host one playoff game last year. The Panthers outlasted the Cardinals (and their third string quarterback) to win the Wild Card Round before being blown out in Seattle. Cam Newton has also regressed dramatically from a rookie season when he passed for 4,051 yards and 21 touchdowns, while also picking up 706 yards and 14 touchdowns on the ground. Defenses have quickly snuffed out the shotgun spread and Carolina must find a new gimmick. Trust in Riverboat Ron.
22. Chicago Bears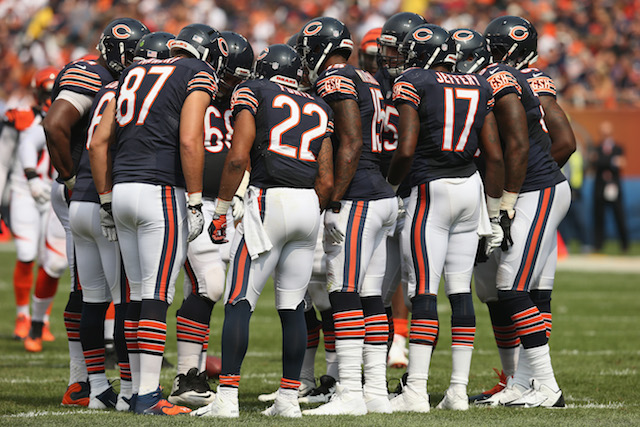 The Bears have hitched their wagon to Jay Cutler, who has outlasted both Lovie Smith and Marc Trestman, in Chicago. Cutler will be Jeff George 2.0 if new hire John Fox cannot coax more winning performances out of this petulant quarterback. Could this be the year he puts it all together?
21. New York Giants
Tom Coughlin and Eli Manning have historically put in their best work when expectations were low in New York — so that's a good thing. If you're pessimistic, though, you can expect luck to run out this year, with Dallas and Philadelphia owning the NFC East. Coughlin may resign by the end of this season, if the Giants are far removed from the playoff hunt.
20. New Orleans Saints
The Saints, with Drew Brees under center, will have a chance to contend for a title out of the much-maligned NFC South. Last season, the Saints went 7-9, after losing four games by a combined nine points. Still, the Saints offense will have to make up for losing match-up nightmare Jimmy Graham to the Seattle Seahawks.  Time to put some faith in Breesus.
19. Buffalo Bills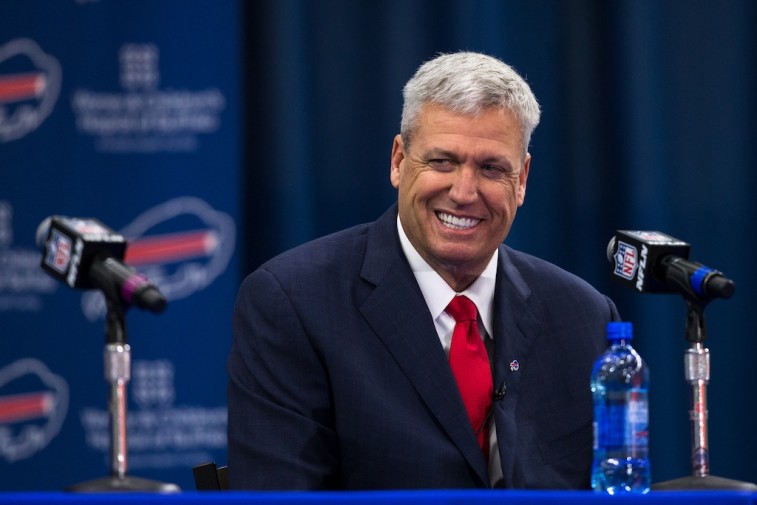 The 2015 Buffalo Bills may be high on style points and hot air but remarkably low on results, with big talker Rex Ryan loading the charge. Expect opposing defenses to crowd the line of scrimmage, to stop LeSean McCoy dead in his tracks, and dare the Bills to throw the football. Buffalo will likely finish third in the AFC East, behind New England and Miami. Best case scenario? Shady and Rex infuse the entire roster with a chip big enough to bring the Bills back to relevance.
18. Houston Texans
The mostly non-descript Houston Texans are more or less the J.J. Watt show. This is a good thing because J.J. Watt is fantastic, but he can't play every single position on the field, at least not yet. Expect Watt to rack up multiple sacks, score one return touchdown, and continue his own bizarre social feud with Tennessee quarterback Zach Mettenberger.
17. Atlanta Falcons
On paper, the Atlanta Falcons appear to be the most talented bunch out of a weak NFC South, even if they lost it to the Panthers last year. The Falcons, at least, should be fun to watch, with Matt Ryan airing out the football to Julio Jones and Roddy White. For added measure, Devin Hester will report back to return kicks, and Devin Hester is awesome.
16. Kansas City Chiefs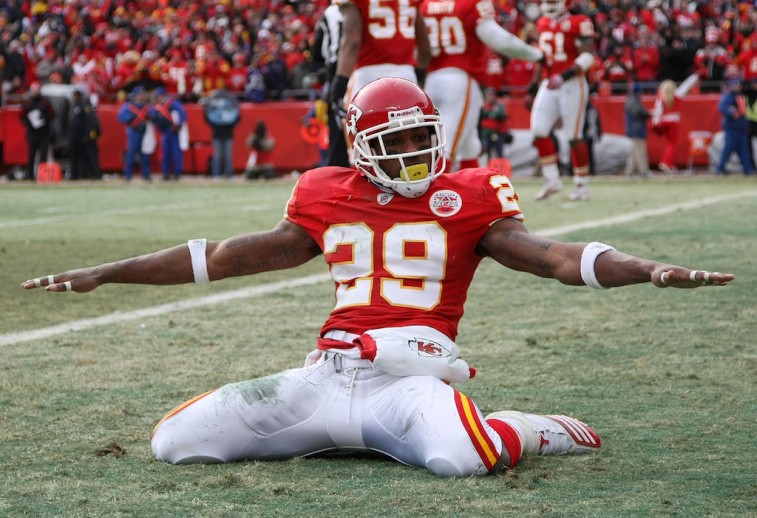 The Kansas City Chiefs went 9-7 last year and fielded a stingy defense that gave up a mere 17 points per game, despite finding themselves outsideof the playoffs. For this year, Alex Smith and Andy Reid must get back on the same page. Last March, Chiefs brass did sign Jeremy Maclin to a five-year, $55 million deal, to help stretch the field.
15. Arizona Cardinals
The Arizona Cardinals will be out to prove that last season's fast start and 11-5 regular season mark was no fluke. After outplaying expectations, the Cards were down to their third quarterback, and lost their Wild Card Game in the driving rain, at Carolina. Arizona did sign left guard Mike Iupati this offseason, to bolster an anemic rushing attack that ground out a mere 82 yards per game last year.
14. Minnesota Vikings
The Minnesota Vikings should remain in playoff contention through the backstretch of the 2015 regular season, even if they're just a dark horse or  a popular sleeper pick. Teddy Bridgewater will now finally take the field with a very motivated and dangerous Adrian Peterson. Last year, Bridgewater went 6-6, as a rookie starter.
13. San Diego Chargers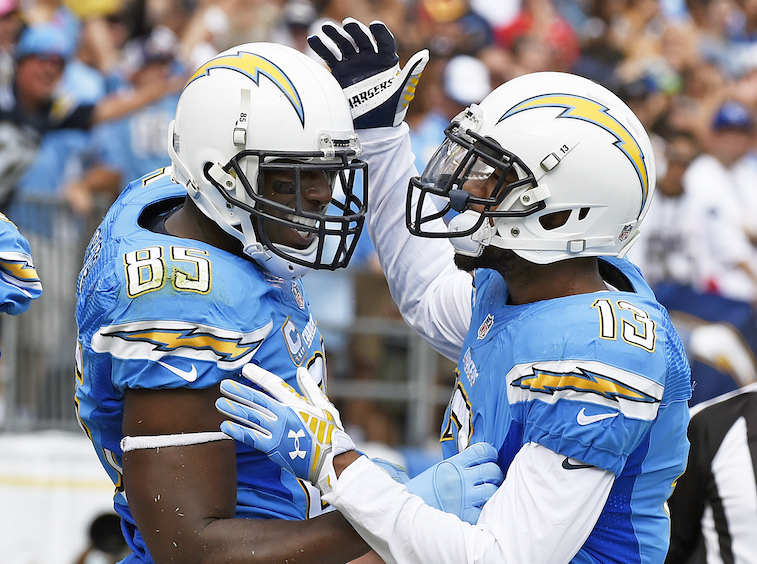 It's true that Philip Rivers will be without security blanket Antonio Gates for four games, as the tight end serves out a suspension for performance enhancing drugs. What this means is that  the Chargers will look for top draft pick Melvin Gordon to step in immediately and start making plays, as one of the more electric prospects to come out of the draft, in recent years.
12. Detroit Lions
It's easy to say that the beleaguered Lions franchise will likely take a step back, yet again, after losing both a heartbreaking Wild Card game and Ndamakong Suh to free agency. Last season, Suh anchored a defense that finished third in points allowed. All signs point to Megatron, who must have another monster year, for the Lions to hope for another Wild Card berth.  Could he have his best year yet? How amazing would that be?
11. Cincinnati Bengals
If anything, the Cincinnati Bengals have remained consistent. Andy Dalton has managed the game and led the Bengals to four straight playoff berths, before losing in the Wild Card round. This could be the year that the Red Rifle finally starts making plays and carrying the offense.
10. Miami Dolphins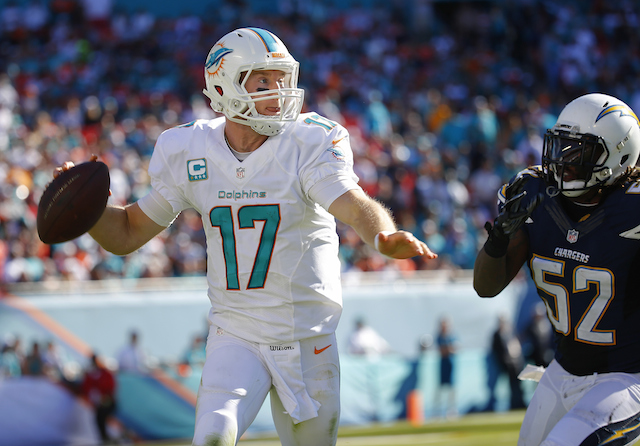 Ryan Tannehill has quietly emerged as one of the best young quarterbacks in the NFL. Last year, Tannehill completed 66% of his passes, for 4,045 yards, and 27 touchdowns, after improving upon these statistics though every successive season. On the other side of the football, free agent pickup Ndamakong Suh will control the point of attack, to help Tannehill take the next step. Ryan Tannehill, like all young quarterbacks out of the AFC, must stare down and defeat Tom Brady.
9. Philadelphia Eagles
In Philadelphia, this latest offseason may be summarized as "what in the world is Chip Kelly doing?" Chip Kelly, after going 10-6 and finishing one game out of the playoffs, went on to completely overhaul the roster cutting ties with Nick Foles, DeSean Jackson, and LeSean McCoy. In exchange, Kelly brought in Kiko Alonso, DeMarco Murray, Ryan Matthews, and even Tim Tebow. Chip Kelly is either a genius, or a college coach in way over his head.
8. Denver Broncos
For the Broncos, this season hinges upon just how much Peyton Manning has left in the tank. Last season, the Broncos went 12-4 and lit up defenses for 30 points per game, before losing at home in the Divisional Round, to the Colts. Manning, 38, showed his age that game, in short-arming throws and absorbing vicious hits, as a literal statue in the pocket, but it could have been a one-off event.
7. Baltimore Ravens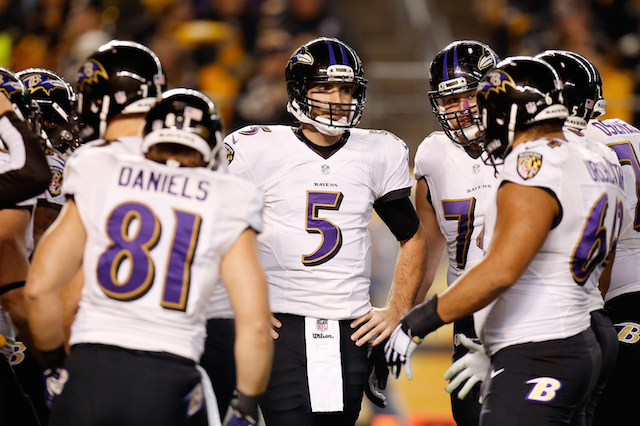 Joe Flacco and the Baltimore Ravens wrote the book on keeping things close through the regular season, sneaking in to the playoffs with a wild card, and suddenly getting hot, en route to the Super Bowl. Last postseason, the Patriots used a now-illegal formation, to escape the Ravens at home. At least that won't happen again.
6. Indianapolis Colts
Andre Luck will be back and ready for more. Last year, Luck managed to get past Peyton Manning in the playoffs, before laying an egg against Tom Brady and the Patriots in the AFC Championship Game. Andrew Luck and the Colts have gone 11-5 to close out three straight seasons, and the future looks bright.
5. Pittsburgh Steelers
The Pittsburgh Steelers will be entering a parallel universe this season, with Ben Roethlisberger pledging to put up more than 30 points per game. For once, a marginal high-octane offense will carry a "bend, but don't break" defense at Three Rivers.
 4. New England Patriots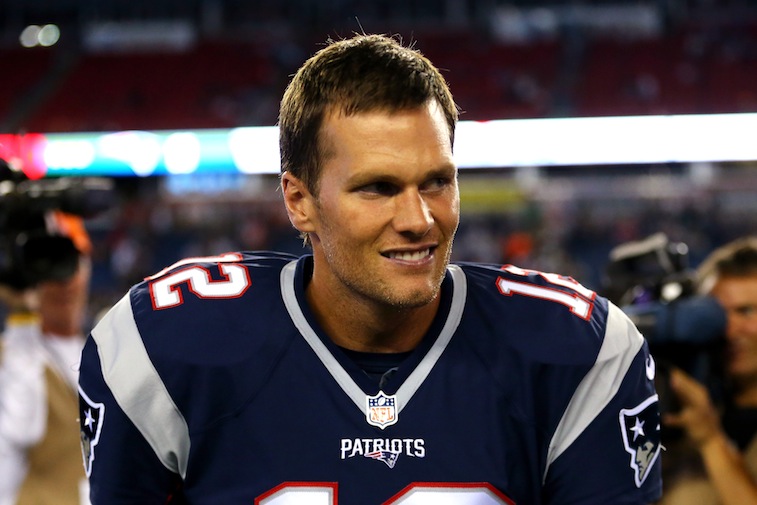 Note: we have the defending Super Bowl champions marked so low because of Deflategate. The Patriots might easily fall to 1-3 before a rusty Tom Brady even takes the field. The Patriots will open the season at home against Pittsburgh, before going on the road to Buffalo and Dallas. Jacksonville, at home, may be the only "gimme," within this brutal four-game stretch.  Once that's out of the way, though, New England should be well on their way to regaining their championship form.
3. Dallas Cowboys
The Cowboys, yet again, will feature larger-than-life personalities, high drama, and fantasy football production, in Tony Romo, Dez Bryant, and Jason Witten. Darren McFadden will lead a running back by committee position tasked with replacing DeMarco Murray and his 2,261 yards of total offense.
2. Green Bay Packers
Green Bay has emerged as a perennial contender and offensive juggernaut, with Aaron Rodgers calling the shots. For the Pack, home-field advantage through the playoffs will be the ultimate goal. Last season, Seattle's 12th Man helped force Green Bay into a total meltdown on the road with the NFC Championship on the line. Look for that performance to be the exception, rather than the rule, this season.
1. Seattle Seahawks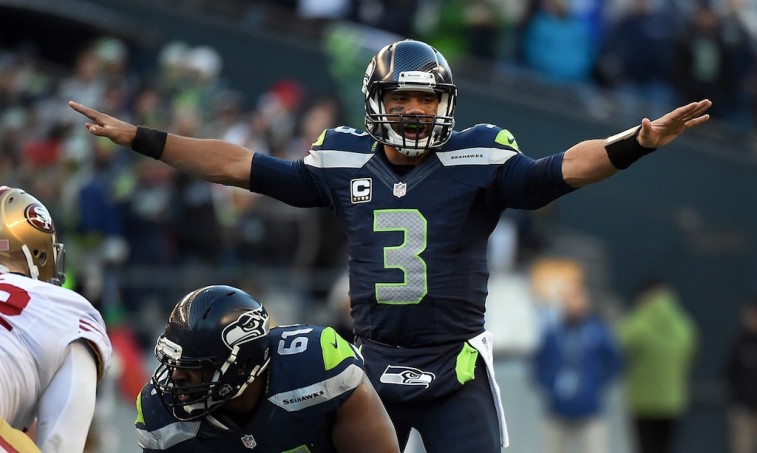 The Seahawks were one dive play away from winning Super Bowl XLIX. Instead, Pete Carroll and the coaching staff got cute, and signaled in a quick slant, which was picked off in the end zone. This season, Jimmy Graham will be fully on board, to help Russell Wilson avenge this bitter loss. Also, maybe they'll trust Marshawn Lynch more. More Beast Mode means more hope for the fans in the Pacific Northwest.