2016 NFL Power Rankings: Week 2 Edition
The 2016 National Football League season is officially underway. During the first week of the season, we saw multiple upsets, several outstanding individual performances, a handful of devastating injuries, and several highly entertaining games. Now that we've had a chance to digest what we saw, here are our NFL power rankings heading into Week 2.
32. Cleveland Browns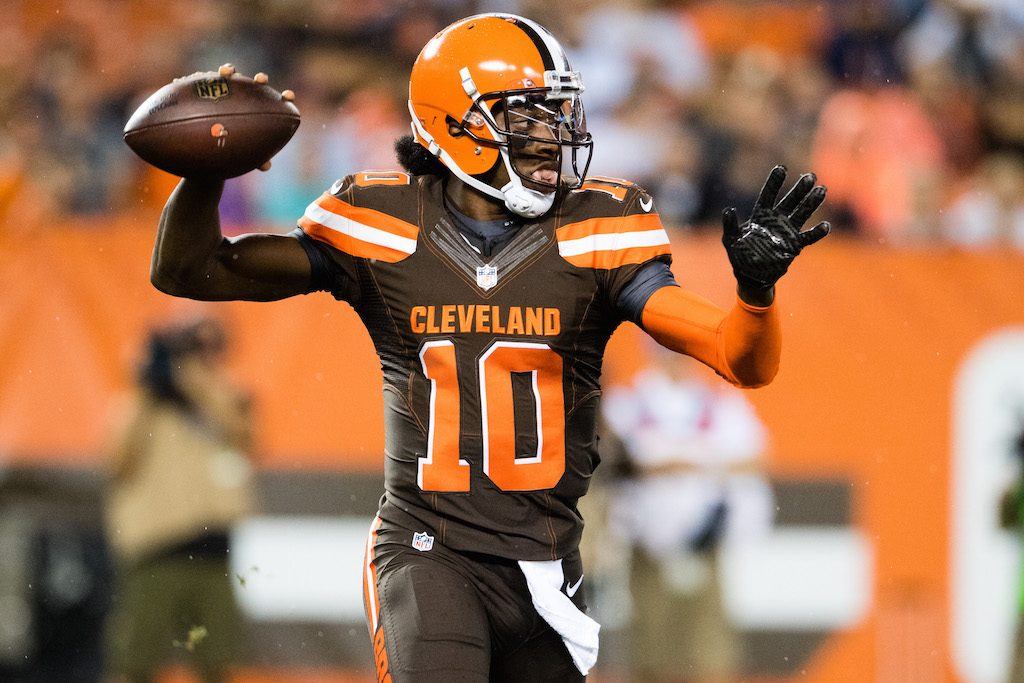 The Robert Griffin III experiment in Cleveland has already come to an end, as the 2011 Heisman Trophy winner is now on the Browns' Injured Reserve list with a fractured bone in his left shoulder. He may be able to return by the end of the season if the team designates him as their player to return off of IR, but the biggest question surrounding the Browns right now is whether or not this team will go 0-16 in 2016.
31. Los Angeles Rams
It's hard to describe how bad the Rams looked on Monday Night Football against the San Francisco 49ers. Their defense is still talented, but based on what we saw out of Case Keenum, the Rams may be forced to insert rookie quarterback Jared Goff into their starting lineup before he is ready. The worst part of it all is that the team doesn't get to keep their first-round pick, which will likely be in the top five.
30. Chicago Bears
The Bears played the Houston Texans tough for a half, but their weaknesses were eventually exposed in their opening week loss. If they cannot figure out a way to protect Jay Cutler, this could be a long season in Chicago.
29. San Francisco 49ers
The 49ers flat-out dominated the Los Angeles Rams on Monday night, but we still believe this team will have a hard time winning games in 2016. San Francisco's defensive front seven has the potential to be really good, but with Blaine Gabbert running the show on offense, their win over the Rams will likely prove to be a fluke when it's all said and done.
28. Tennessee Titans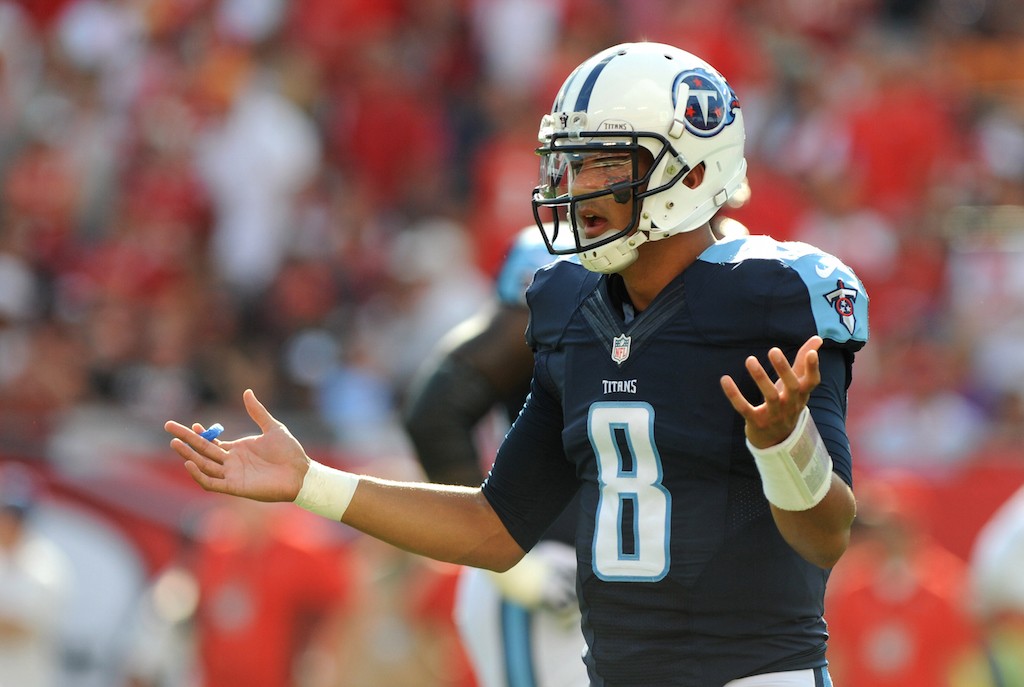 The Titans had an excellent defensive showing against the Minnesota Vikings in Week 1, allowing zero touchdowns and holding All-Pro running back Adrian Peterson to just 31 yards on 19 carries. If they can ever get their running game going, this team could surprise people in 2016.
27. San Diego Chargers
Week 1 was highly disappointing for the Chargers for multiple reasons. For starters, they embarrassingly let the Kansas City Chiefs overcome a 17-point deficit to beat them in overtime after dominating for most of the game. Then they lost star wide receiver Keenan Allen for the rest of the year with a torn ACL. At this point, we would be shocked if the Chargers finish with more than eight wins.
26. Atlanta Falcons
The Falcons pretty much proved to be exactly who we thought they were heading into the season. Offensively, this team will likely light up the scoreboard on a weekly basis. Defensively, they are going to struggle to stop anybody. Get ready for another mediocre year in Atlanta.
25. Miami Dolphins
As expected, the Dolphins played well on the defensive side of the ball against the Seattle Seahawks. Their performance on the offensive side of the ball, though, was highly disappointing. If the Dolphins don't turn things around in a hurry offensively, they will likely struggle to another sub-.500 record.
24. Buffalo Bills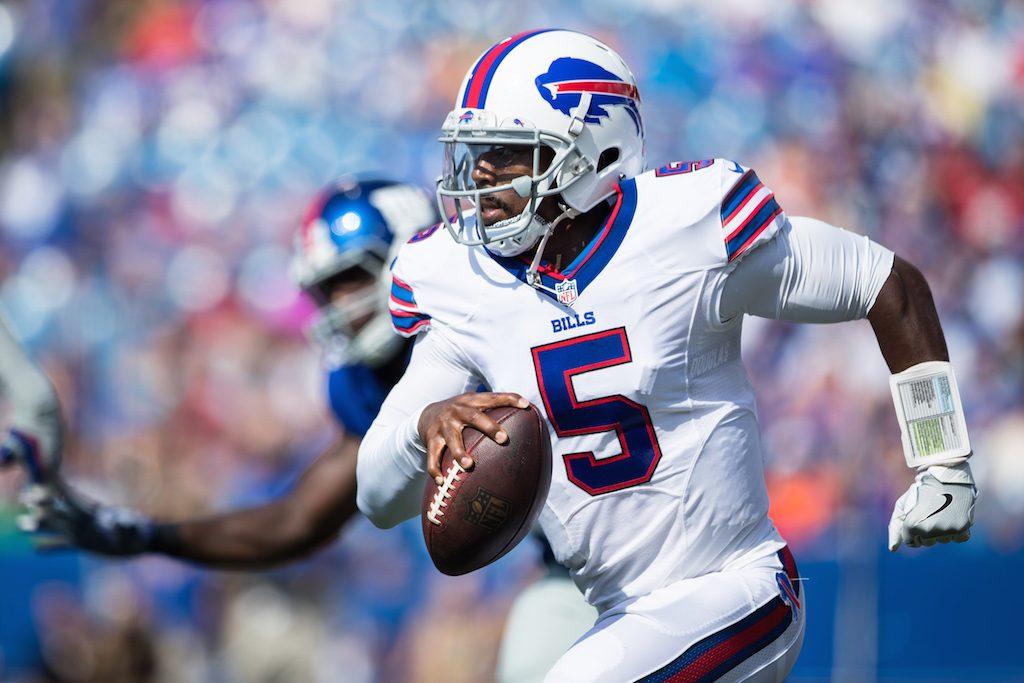 In typical Rex Ryan fashion, the Bills played very well defensively and were below-average offensively in their Week 1 loss to the Baltimore Ravens. For Buffalo to turn things around and save Ryan's job, Tyrod Taylor must be far more impactful than he was against the Ravens.
23. New Orleans Saints
At this point, the situation is what it is with the Saints. As long as Drew Brees is healthy and under center, they will likely have one of the more dynamic offenses in the league. Conversely, so long as their current front office and coaching regime is in place, they will also have one of the worst defensive teams in the league. Expect another .500 season for the Saints in 2016.
22. Indianapolis Colts
Week 1 was a swift reminder for the Colts that you can't win in the NFL without a competent defense. Quarterback Andrew Luck looked like his old self in Week 1 against the Detroit Lions, but for this team to contend in the AFC, their defense must be substantially better. Losing to the Detroit Lions at home in the fashion the Colts did is simply unacceptable.
21. Detroit Lions
We weren't expecting much from the Lions in 2016, but we were pleasantly surprised with their performance in Week 1. Quarterback Matthew Stafford played at an All-Pro level, their offensive line looked vastly improved, and their defense did just enough to win the game.
20. Baltimore Ravens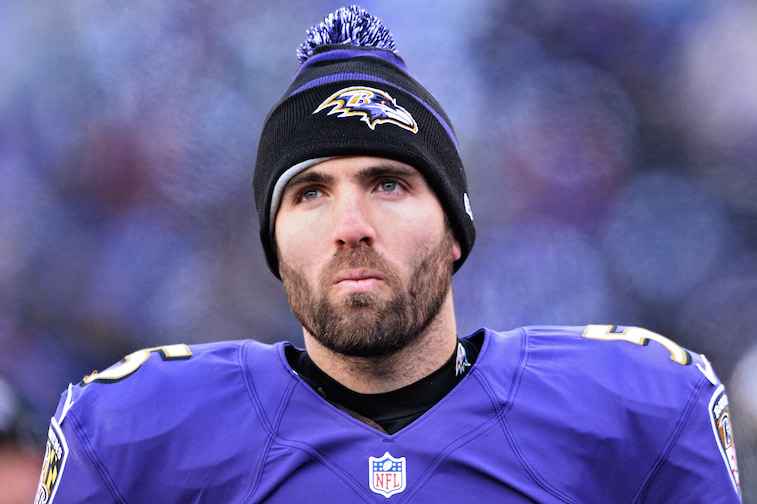 The Ravens did just enough to come away with a win over the Buffalo Bills in Week 1. Their defense was stellar, but they need to be a lot better on the offensive side of the ball if they are going to return to the postseason in 2016. This team will only go as far as quarterback Joe Flacco can carry them.
19. Philadelphia Eagles
The Eagles decided to roll the dice and hand over the reigns of their offense to rookie quarterback Carson Wentz. Judging by his Week 1 performance in their 29-10 win over the Cleveland Browns, it looks like Philadelphia made the right move. With a stout defensive front, this team is fully capable of making a surprise playoff run in 2016.
18. Minnesota Vikings
In Week 1, we learned that the Vikings are a force to be reckoned with — if they ever figure things out on the offensive side of the ball in 2016. Despite not scoring an offensive touchdown (they scored two defensive touchdowns) and getting just 31 yards on 19 carries out of All-Pro running back Adrian Peterson, Minnesota was able to defeat the Tennessee Titans by a score of 25-16. If the Sam Bradford trade pans out, the Vikings could do some damage in the NFC Playoffs.
17. Jacksonville Jaguars
The Jaguars have added several talented players over the last couple of years, and it finally started to show during their hard-fought 27-23 loss to Aaron Rodgers and the Green Bay Packers. Expect this team to continue improving over the course of the 2016 season.
16. Dallas Cowboys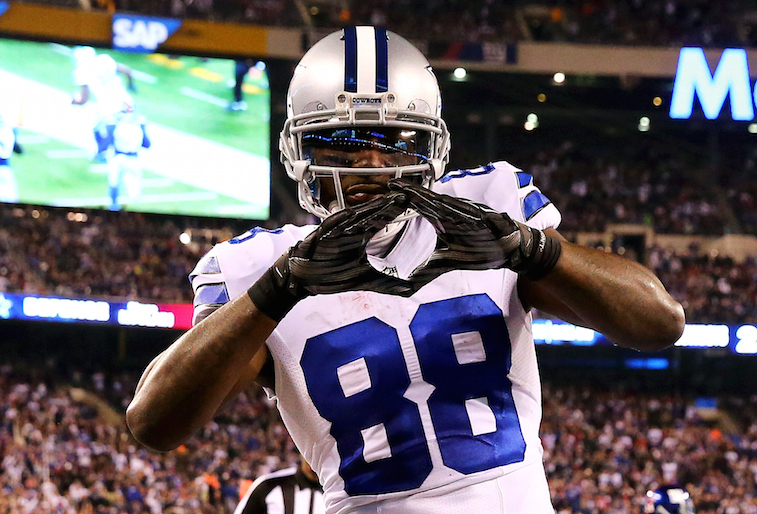 The Cowboys squandered away an excellent chance at getting a divisional win without Tony Romo in the lineup during their frustrating loss to the New York Giants in Week 1. Dallas still has quite a bit of work to do defensively, and going forward, it would be wise of them to target All-Pro wide receiver Dez Bryant more than five times.
15. Oakland Raiders
The Raiders' Week 1 win over the New Orleans Saints was significant for multiple reasons. First off, it showed that this team has some fight in them. Past Raiders teams would have simply rolled over and died if they fell behind a Drew Brees-led team by 14 points. Secondly, it was a major step toward this young, talented team learning how to win games. Their confidence now must be at an all-time high during the Derek Carr-era, but for them to become serious playoff contenders, their defense has to play a lot better than they did against the Saints.
14. Tampa Bay Buccaneers
Tampa Bay has looked like a team on the rise all preseason, and their Week 1 victory over the Atlanta Falcons did nothing but confirm those thoughts. Second-year quarterback Jameis Winston looks like a future star, wide receiver Mike Evans has the look of a perennial Pro Bowler, and the Bucs defense looks significantly better (especially against the run).
13. Washington Redskins
The pounding the Redskins took at the hands of the Pittsburgh Steelers in Week 1 was highly disappointing, but the bottom line here is that this team is too talented to not contend for a spot in the NFC Playoffs in 2016. Don't be shocked if Washington has one of the league's most explosive offenses by the end of the season.
12. Kansas City Chiefs
The Chiefs' comeback win over the San Diego Chargers was impressive and made it clear that this team will have a legitimate chance at winning the AFC West title in 2016. What's even more impressive about Kansas City's win is that they pulled it off without running back Jamaal Charles and outside linebacker Justin Houston.
11. New York Jets
The Jets fell to the Cincinnati Bengals in Week 1 by a score of 23-22, but they proved they will be able to play with anybody in 2016. Their defense sacked Cincinnati quarterback Andy Dalton seven times, and their offense, particularly veteran running back Matt Forte, were successful moving the ball for most of the game. Had the Jets not missed a PAT and been forced to settle for 20- and 23-yard field goals in the fourth quarter, they would have won their opening game.
10. Houston Texans
The Texans weren't exactly dominant in their 23-14 Week 1 win over the Chicago Bears, but they did flash glimpses of what they can do when they are firing on all cylinders. If all goes well and the Texans can stay healthy, this team could be a serious threat in the AFC come January.
9. New York Giants
The Giants played sloppy football at times against the Dallas Cowboys in Week 1, but they came up big when they had to, and it looks like their defense is massively better this year. If they continue to gel, this team is capable of making a deep postseason run in 2016.
8. Cincinnati Bengals
The Bengals stole a game from the New York Jets on the road in Week 1 and look primed for another season with a double-digit win total. Wide receiver A.J. Green completely dominated Darrelle Revis and the Jets' secondary, and quarterback Andy Dalton looked like he did in 2015 before the 28-year-old suffered a season-ending injury. Their offensive line must perform better, and they need to get their rushing attack going, but this team is fully capable of competing for an AFC title in 2016.
7. Arizona Cardinals
We still firmly believe that the Cardinals have one of the best overall rosters in the league, but their Week 1 home loss to the New England Patriots was extremely discouraging. The Patriots lacked future Hall of Famers Tom Brady and Rob Gronkowski, yet they still managed to come away with the win. The Cardinals had their chances, though, and for them to become serious Super Bowl contenders, they must learn to take advantage of golden opportunities.
6. Carolina Panthers
The Panthers will likely be among the top contenders in the NFC. That said, they absolutely must find a way to do a better job of protecting quarterback Cam Newton. Additionally, their defensive front seven is far too talented to give up 148 rushing yards as they did during their Week 1 loss to the Denver Broncos. Regardless of their opening-game loss, this is one of the best teams in the league.
5. Green Bay Packers
In reality, the Packers probably should have beaten the Jacksonville Jaguars by more than four points in Week 1. We weren't exactly enthralled with what we saw out of Green Bay on Sunday, but a win is a win. Aaron Rodgers is still the best quarterback in the National Football League when it comes down to it.
4. Seattle Seahawks
The Seahawks won their Week 1 game against the Miami Dolphins on the road, but it wasn't pretty — especially on the offensive side of the ball. It appears as though head coach Pete Carroll will again have a championship-caliber defense, but quarterback Russell Wilson is now battling a severely sprained ankle. For this group to reach their goal — another Super Bowl title — Wilson and the rest of their offense must play much better going forward.
3. Denver Broncos
The Broncos silenced most of their critics (ESPN still needs some convincing, though) with their Week 1 win over the Carolina Panthers on Thursday night. Their defense looked fantastic, and quarterback Trevor Siemian, who was a major unknown entering the game, performed admirably. The brightest spot for Denver, however, was the emergence of their running game; they were able to run for 148 yards on 29 carries, led by C.J. Anderson's 92 yards and a touchdown on 20 carries.
2. New England Patriots
Just how good is this Patriots team? Well, they are good enough to go into Arizona without their two best players (quarterback Tom Brady and tight end Rob Gronkowski) and beat the Cardinals — who many people feel have the most talented roster in the league — on Sunday Night Football. Needless to say, New England has the potential to be freakishly good if they are at full strength by the end of the season. If they go 4-0 with Jimmy Garoppolo as their starting quarterback, this team could flirt with perfection in 2016.
1. Pittsburgh Steelers
We have been high on the Steelers all offseason, and they didn't disappoint on Monday night. Behind a stellar offensive performance (300 yards and two touchdowns through the air, and 147 yards and two touchdowns on the ground), Pittsburgh thoroughly dominated the Washington Redskins on the road and made a statement to the rest of the league that they need to be taken seriously as Super Bowl contenders in 2016. If their defense continues to improve throughout the year, the Steelers have the potential to be the best team in the league when the postseason comes around.
Statistics courtesy of Pro-Football-Reference.