2016 NFL Power Rankings: Week 3 Edition
The 2016 National Football League season is in full swing, and we have a pretty good feel for which teams have the best chance to compete for the Super Bowl LI title next February. This past week, we saw a handful of upsets, several great individual performances, a multitude of serious injuries, and many attention-grabbing games. Now that we've had a chance to digest what we watched over the last two weeks, we can give our NFL power rankings heading into Week 3 of the 2016 season.
32. Cleveland Browns (0-2)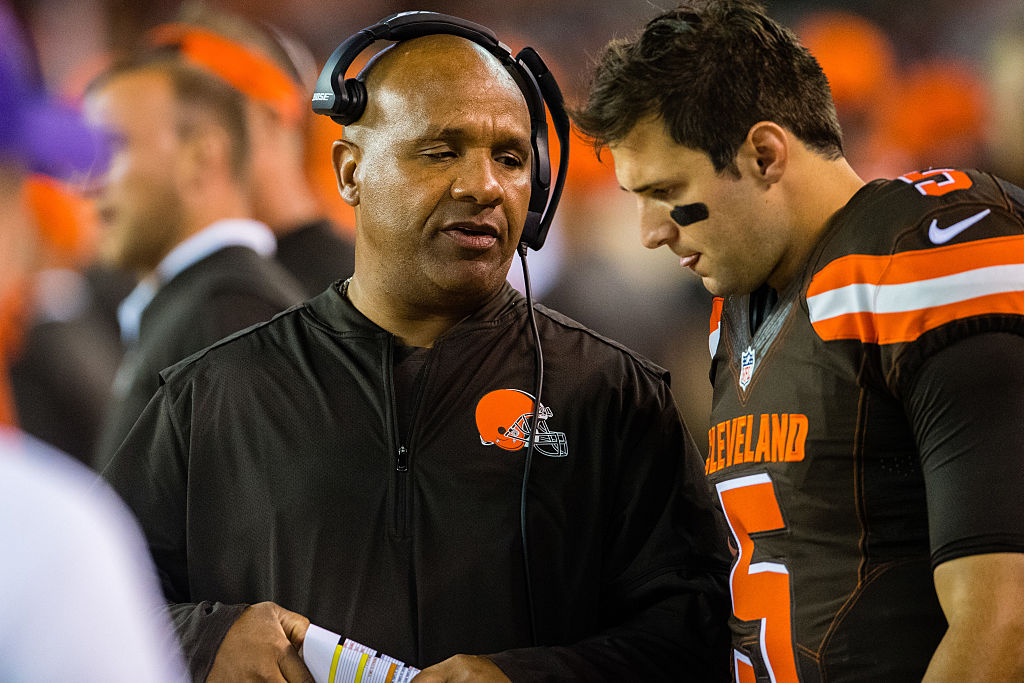 After jumping to a 20-0 first quarter lead, it looked as though the Browns would pull off a shocking upset win over the Baltimore Ravens. As it turned out, Cleveland couldn't score another point and lost to the Ravens by a score of 25-20. During the loss, the Browns also lost their second starting quarterback this season when Josh McCown suffered an injury to his non-throwing shoulder that will sideline him for at least one week. The Browns now turn to rookie Cody Kessler, who was a third-round pick in the 2016 NFL Draft, to run their offense while McCown is on the mend. Expect the losses to continue piling up for Cleveland.
31. Chicago Bears (0-2)
The Chicago Bears took a pretty severe beating at the hands of the Philadelphia Eagles on Monday night. Now they could lack quarterback Jay Cutler for an extended period of time (not that this is a bad thing) after the 33-year-old quarterback sprained his right thumb, which involves his throwing hand, during the team's 29-14 loss. This team is headed toward a high pick in the 2017 NFL Draft.
30. Buffalo Bills (0-2)
The Buffalo Bills are in a bit of a free-fall. It's clear that this franchise is currently in a state of dysfunction. Barring an unforeseen turnaround, we expect a complete overhaul of their front office, coaching staff, and roster next offseason.
29. Los Angeles Rams (1-1)
The Rams played an excellent game on the defensive side of the ball, holding the Seattle Seahawks to just three points in their first regular-season home game in Los Angeles. That said, we can't get over how bad their offense is. Expect this team to stay competitive when their defense plays well. But when they don't, the Rams will likely look like the team we saw during their Week 1 loss to the San Francisco 49ers.
28. San Francisco 49ers (1-1)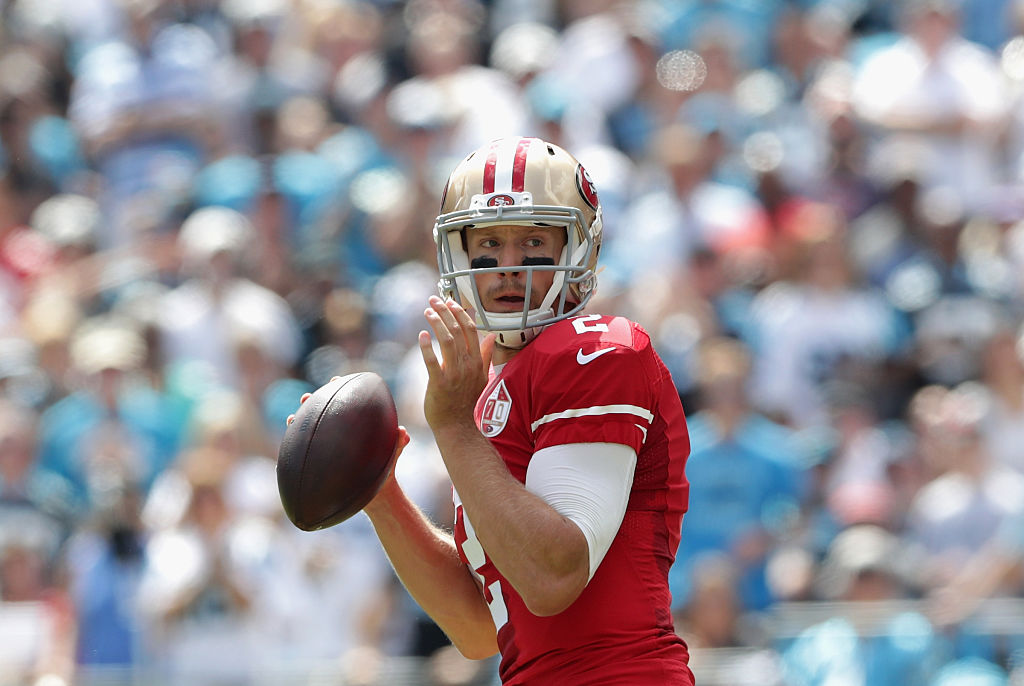 The 49ers got pounded by the Carolina Panthers in Week 2 by a score of 46-27. We do like some of the pieces they have in place, and it was encouraging to see them put up 27 points on a staunch Carolina defense, but this team is destined to land a top-10 pick in the 2017 NFL Draft.
27. Miami Dolphins (0-2)
For reasons that we cannot comprehend, the Dolphins continue to underachieve. We are becoming more and more convinced that quarterback Ryan Tannehill is not the long-term solution in Miami. However, this team still has one of the better defensive lines in the league, as well as a really good group of wide receivers. Our guess is that 2016 will be another mediocre season for the Dolphins.
26. Tennessee Titans (1-1)
The Titans shocked the Detroit Lions in Week 2 by a score of 16-15 in large part due to their second consecutive standout defensive performance. They were also much better on the offensive side of the ball, but this team is still hard to view as a serious playoff contender.
25. Indianapolis Colts (0-2)
If you ask us, the Indianapolis Colts are in danger of wasting a once-in-a-generation player in quarterback Andrew Luck. General Manager Ryan Grigson built a defense and placed a supporting case around Luck that just aren't good enough to consistently win in the National Football League.
24. Jacksonville Jaguars (0-2)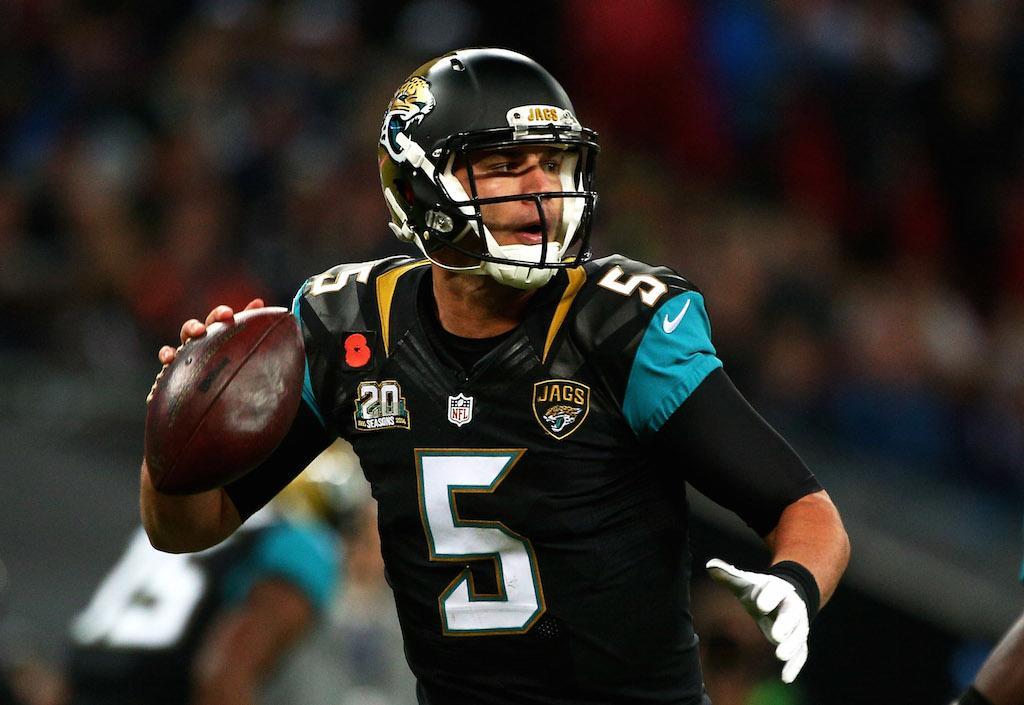 Bottom line: The Jaguars are running out of excuses. They invested too much money, used too many high draft picks, and boast too much talent to get humiliated by a middle-of-the-road team like the San Diego Chargers, which we witnessed in Week 2. At this rate, Gus Bradley is on the fast track to being fired before the 2016 season comes to an end.
23. Washington Redskins (0-2)
Just when we thought things were turning around in Washington, the Redskins appear to be completely falling apart after only two weeks. Reports surfaced about the team having a toxic locker room environment, and quarterback Kirk Cousins looks downright awful so far. If things don't turn around in a hurry, it will be a really long season for the Skins.
22. New Orleans Saints (0-2)
At we said last week, the situation is what it is with the Saints. For them to have a chance at winning, quarterback Drew Brees and the offense must outscore their opponents on a weekly basis. When it comes down to it, we don't see this team making a postseason run.
21. Oakland Raiders (1-1)
The Raiders actually played really well on the offensive side of the ball in both of their games this season. However, on the other side of the ball, they are on pace to have one of the worst defenses in NFL history. For this team to get over the hump and compete for a playoff spot, they must improve substantially at every level on the defensive side of the ball.
20. Detroit Lions (1-1)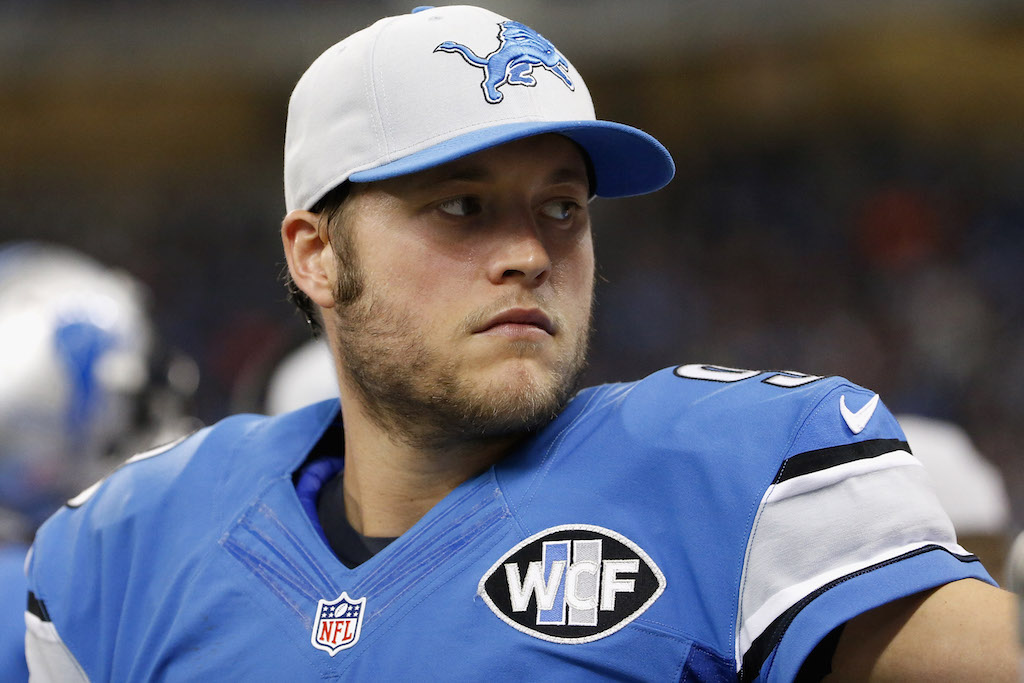 Based on what we've seen thus far, the Lions will be a difficult team to figure out in 2016. In Week 1, they looked like a potential surprise playoff team. Then, in Week 2, they let what should have been a comfortable win over the Tennessee Titans slip right through their fingers. The reality of the situation is that this is just an average football team at best.
19. Tampa Bay Buccaneers (1-1)
One week after posting an impressive 31-24 road win over the Atlanta Falcons, the Buccaneers got completely dismantled by the Arizona Cardinals by a score of 40-7 in Week 2. This team, particularly quarterback Jameis Winston, is incredibly talented, but needs more time to develop before they can be considered a legitimate threat in the NFC.
18. Atlanta Falcons (1-1)
The Falcons responded to their Week 1 home loss to the Tampa Bay Buccaneers by traveling all the way across the country and posting a 35-28 win over the Oakland Raiders. The Atlanta defense needs to get better in a hurry for them to make a playoff run, but this team has one of the best offenses in the league.
17. San Diego Chargers (1-1)
The Chargers should be 2-0 right now. After their collapse against the Kansas City Chiefs in Week 1, San Diego somehow found it within themselves to bounce back and completely humiliate the Jacksonville Jaguars by a score of 38-14 in Week 2. When this team has healthy offensive and defensive lines, they are a force to be reckoned with.
16. Baltimore Ravens (2-0)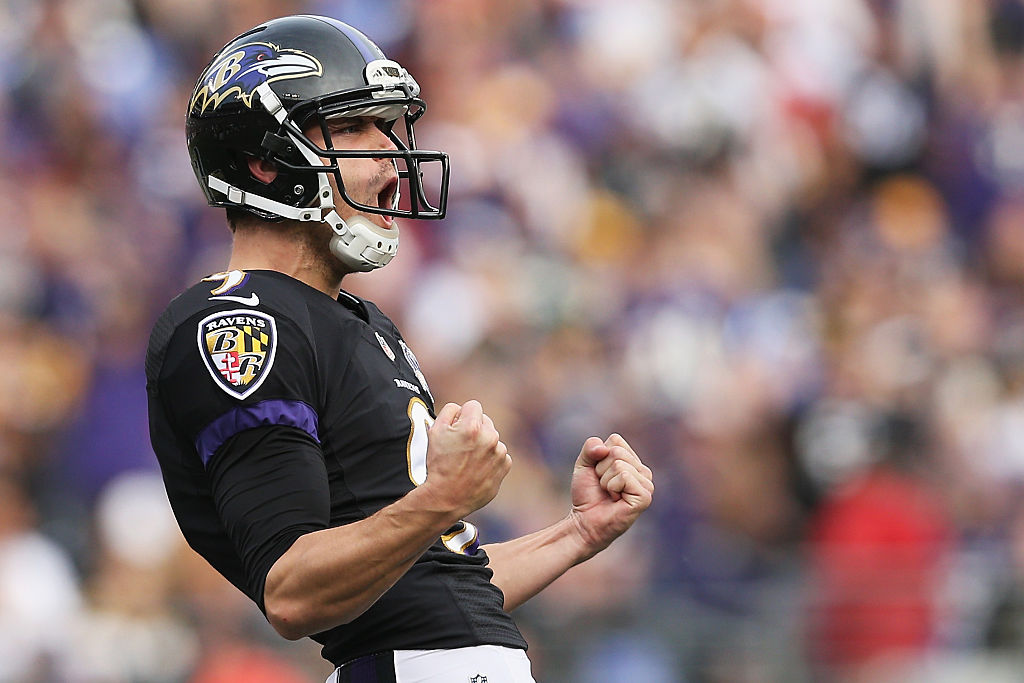 The Ravens have done just enough to win their first two games of the season. Based on what we've seen so far, Baltimore's defense is substantially better than last season. Still, this team will only go as far as quarterback Joe Flacco can take them.
15. Dallas Cowboys (1-1)
The Cowboys squandered away an excellent chance at getting a divisional win over the New York Giants in Week 1, but they avoided making the same mistake in Week 2 by defeating the Washington Redskins 27-23. When they are at the top of their game, the Dallas offensive line is the best in the business.
14. Kansas City Chiefs (1-1)
The Chiefs lacked running back Jamaal Charles and outside linebacker Justin Houston in their 19-12 loss to the Houston Texans in Week 2. Needless to say, they could use both players back on the field as soon as possible. Until that happens the Chiefs will likely be nothing more than an above-average football team.
13. Philadelphia Eagles (2-0)
The Eagles put their faith in rookie quarterback Carson Wentz. At this point, their gamble is paying off. Wentz has the look of a big-time starting NFL quarterback with multiple weapons to spread the ball around to. When he is paired with Philadelphia's excellent defensive front seven, the Eagles appear to have everything in place to make a surprise run to the NFC Playoffs in 2016.
12. Cincinnati Bengals (1-1)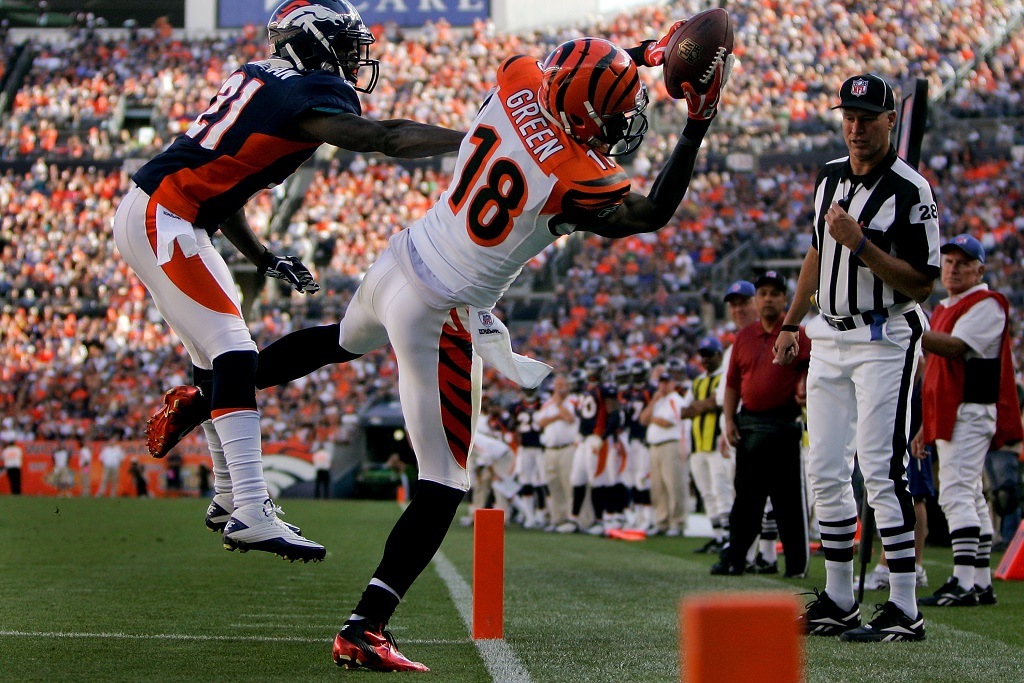 The Bengals continue to have one of the most talented rosters from top to bottom in the entire league, but we just don't see this team getting over the hump and making a splash when the postseason comes around. They will face a tough test this weekend when the Denver Broncos come to town.
11. New York Jets (1-1)
The Jets are flat-out loaded with talent on both sides of the ball. If things ever truly click for them, this team has the ability to make some noise in the postseason. If they can stay healthy, this may be one of the few teams on the New England Patriots' schedule that can beat them.
10. Houston Texans (2-0)
We still aren't sold on Brock Osweiler as a franchise quarterback, but we cannot overlook the talent on the Texans' roster. Their defense has the ability to be among the best in league. They have multiple game-breaking playmakers on the offensive side of the ball as well. If Osweiler can play at a high level, this team has everything in place to contend for an AFC title in 2016.
9. Green Bay Packers (1-1)
We were high on the Packers all offseason. Up to this point, it looks like 2016 could be another frustrating season in Green Bay. Despite having Aaron Rodgers under center, the Packers have been incredibly average offensively. On the bright side, though, their defense looks much better than it was in 2015. If they can ever get things figured out on offense, the Packers will be Super Bowl contenders.
8. Minnesota Vikings (2-0)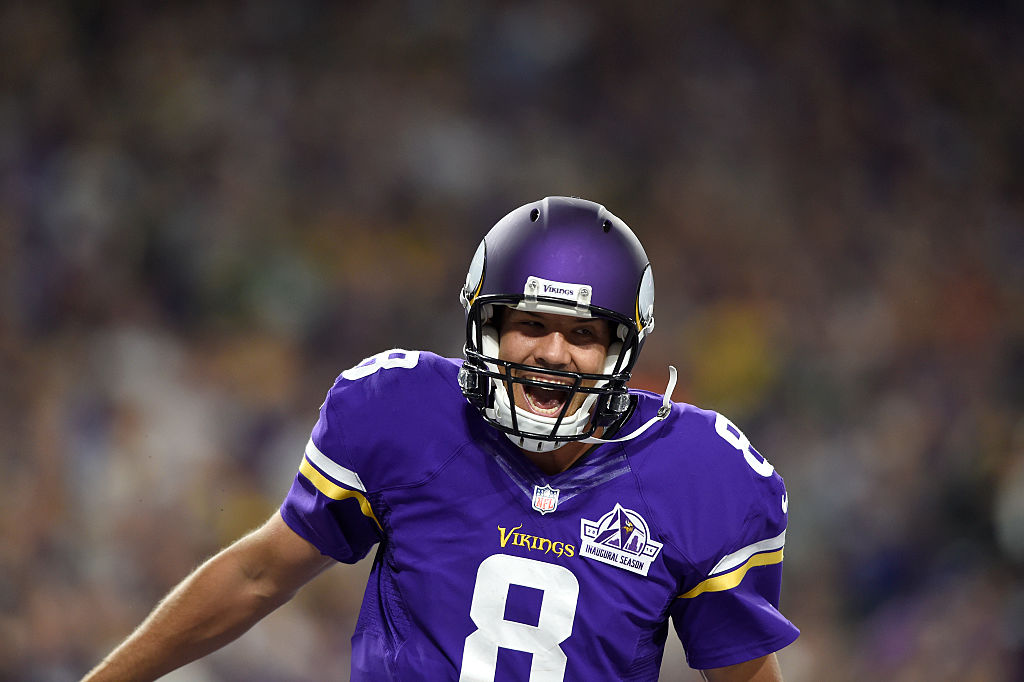 The Vikings have been outstanding on the defensive side of the ball in both of their games this season. If newly-acquired quarterback Sam Bradford can build off the way he played in Minnesota's 17-14 win over the Green Bay Packers on Sunday night, we can totally see the Vikings making some noise in the NFC Playoffs — if Adrian Peterson is able to come back from his meniscus injury.
7. Seattle Seahawks (1-1)
The Seahawks have Super Bowl aspirations in 2016. However, in their first two games, they only managed to score one offensive touchdown and 15 points. In Week 2, they suffered an embarrassing 9-3 loss to the lowly Los Angeles Rams. When their offense is that poor, it doesn't matter how good their defense is. We can't take Seattle seriously as a threat in the NFC.
6. New York Giants (2-0)
The Giants went on a spending spree this past offseason with the goal of improving their defense. Simply put, it is paying off in a major way. The Giants won their first two games of the season by a total of four points; in our eyes, both games would have been losses last year. Based on what we've seen through two weeks, we expect the Giants to contend in the NFC in 2016.
5. Arizona Cardinals (1-1)
The Cardinals were one of the most disappointing teams in the league in Week 1, but the way they responded in Week 2 — by completely dismantling the Tampa Bay Buccaneers — tells us that Arizona has what it takes to make another deep playoff run this January. This is still arguably the most talented roster in the NFL.
4. Carolina Panthers (1-1)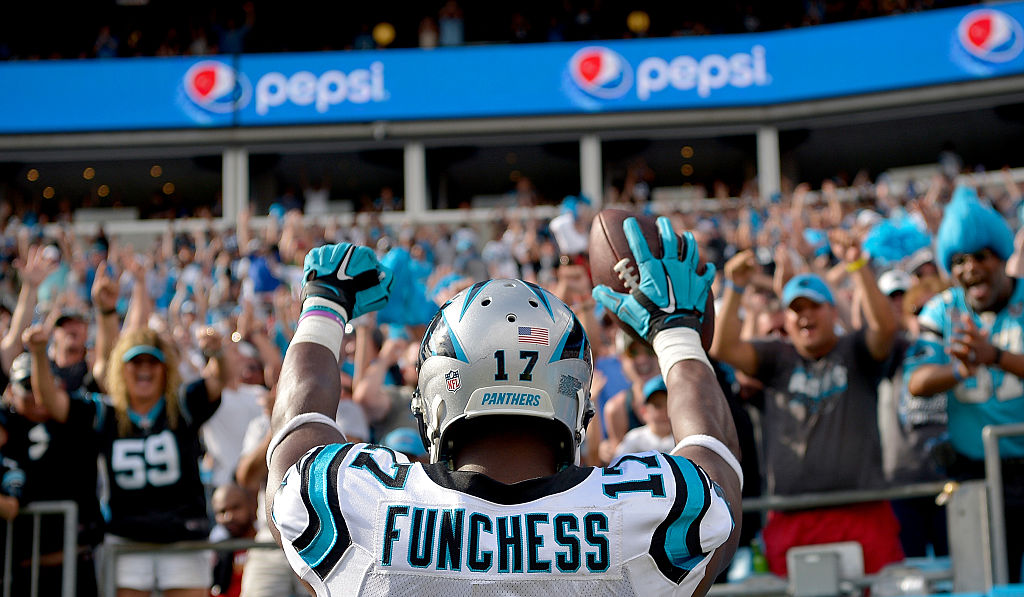 The Panthers lost a close game on the road to the Denver Broncos in Week 1. However, in Week 2, they quickly reminded us that they are still one of the premier teams in the NFL. Carolina throttled the San Francisco 49ers with a score of 46-27. Quarterback Cam Newton is still playing at an MVP level; wide receiver Kelvin Benjamin looks like the playmaker on the outside that the team desperately needed in 2015; and their defensive front seven may be the best in the league. Right now, we see the Panthers as the best team in the NFC.
3. New England Patriots (2-0)
The Patriots suffered a serious blow when quarterback Jimmy Garoppolo went down with an injury to his right (throwing) shoulder. They will get Tom Brady back in two weeks, but in the meantime, New England must go with rookie Jacoby Brissett, who is unproven and raw. On a positive note, New England's defense looks vastly improved. When Brady returns to the field, they will likely be the best team in the league.
2. Denver Broncos (2-0)
The Broncos don't seem to get the credit they deserve from other media outlets, but their dominance hasn't slipped past us. Their defense is on track to be one of the greatest defenses in NFL history (for the second year in a row), and their offense is actually massively better than it was in 2015. If quarterback Trevor Siemian can grow throughout the season, a repeat Super Bowl title isn't out of the realm of possibilities for Denver in 2016.
1. Pittsburgh Steelers (2-0)
The Steelers are the best team in the National Football League right now. Their offense may be the greatest in the league, even without running back Le'Veon Bell and wide receiver Martavis Bryant, who are both serving suspension for substance abuse violations. While their defense isn't exactly dominant, it is strong enough to enable the Steelers to go on a run to the seventh Super Bowl title in franchise history.
Statistics courtesy of Pro-Football-Reference and ESPN.