2016 NFL Power Rankings: Week 4 Edition
The 2016 National Football League season is in full swing. After three weeks we have a pretty good idea of which teams are adequately equipped to compete for the Super Bowl 51 title next February. This past week, we saw a handful of upsets, several great individual performances, a multitude of serious injuries, and many attention-grabbing games. As a result, our weekly NFL power rankings experienced quite a bit of movement.
32. Cleveland Browns (0-3)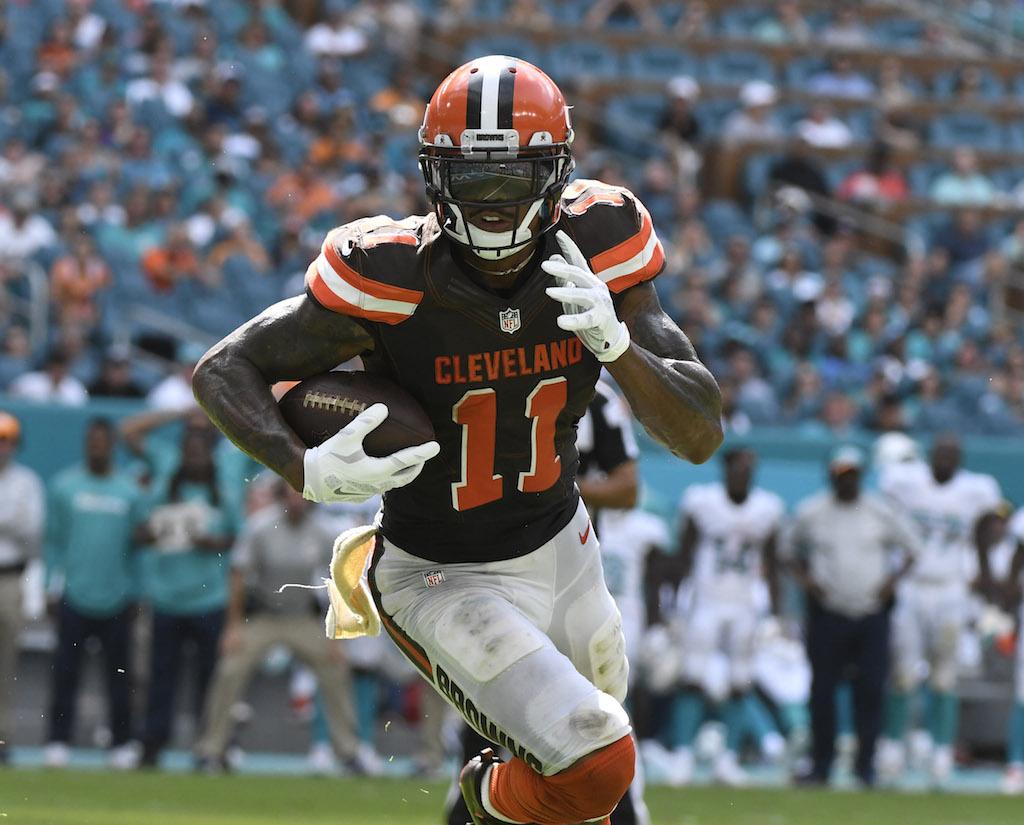 After three weeks, this much is clear: Wins will be few and far between for the Cleveland Browns in 2016. For as bad as they have played for most of the season, the Browns should actually be 2-1. Instead, they are winless after choking away each of their last two games. In Week 3, they had a chance to beat the Miami Dolphins, but thanks in large part to three missed field goals (one could have won the game in the final seconds of regulation) by Cody Parkey, the Browns lost in overtime. There is a very real chance that this team could go 0-16.
31. Chicago Bears (0-3)
At this point, the Chicago Bears aren't just getting beat; they are getting embarrassed. Their defense is an absolute train wreck, and their offensive line may be the worst in the league. In fact, things are so bad that Chicago head coach John Fox won't guarantee that quarterback Jay Cutler will reclaim his spot as the team's starting quarterback when he returns from his latest injury. Speaking of Fox, he will likely be unemployed by the end of the season if things don't turn around in a hurry.
30. San Francisco 49ers (1-2)
It's starting to look like the 49ers' Week 1 win over the Los Angeles Rams was a fluke. Strong opponents blew them out of the water in their last two games, and the Niners' upcoming schedule won't get a whole lot easier. This team should land a top-five pick in the 2017 NFL Draft.
29. Jacksonville Jaguars (0-3)
Bottom line: The Jaguars are flat-out disappointing this season. With the money they spent and the talent on their roster, there is no excuse for them to be winless at this point in the year. As it stands, Gus Bradley is one of the top contenders to be the first coach who gets fired in 2016.
28. New Orleans Saints (0-3)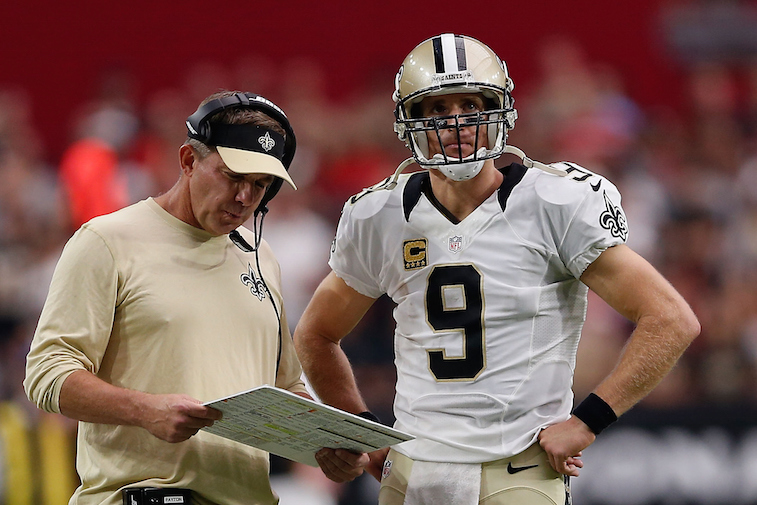 As we've said all year, the situation is what it is with the Saints. This team can light up the scoreboard, but their defense is so bad that they aren't a serious playoff contender.
27. Miami Dolphins (1-2)
The Miami Dolphins have talent all over their roster, yet they continue to underachieve. In Week 3, the vastly inferior Cleveland Browns should have won, but Miami was saved by Cleveland's pathetic kicking game. We still believe that this team is capable of playing with any team in the league on any given Sunday, but at the same time, we also think that it's time for them to start thinking about life after Ryan Tannehill.
26. Tennessee Titans (1-2)
The Titans continue to perform wonderfully on the defensive side of the ball, but they can't seem to get things rolling offensively. Until Marcus Mariota takes the next step in his development as an NFL-caliber passer, this team will struggle to win games.
25. Buffalo Bills (1-2)
After two disappointing losses, we finally got a taste of what the 2016 Bills are capable of doing when they play up to their potential. They will face a tough test this Sunday against the New England Patriots, but if they can continue to play like they did in Week 3, the Bills will steadily climb their way up our power rankings.
24. Detroit Lions (1-2)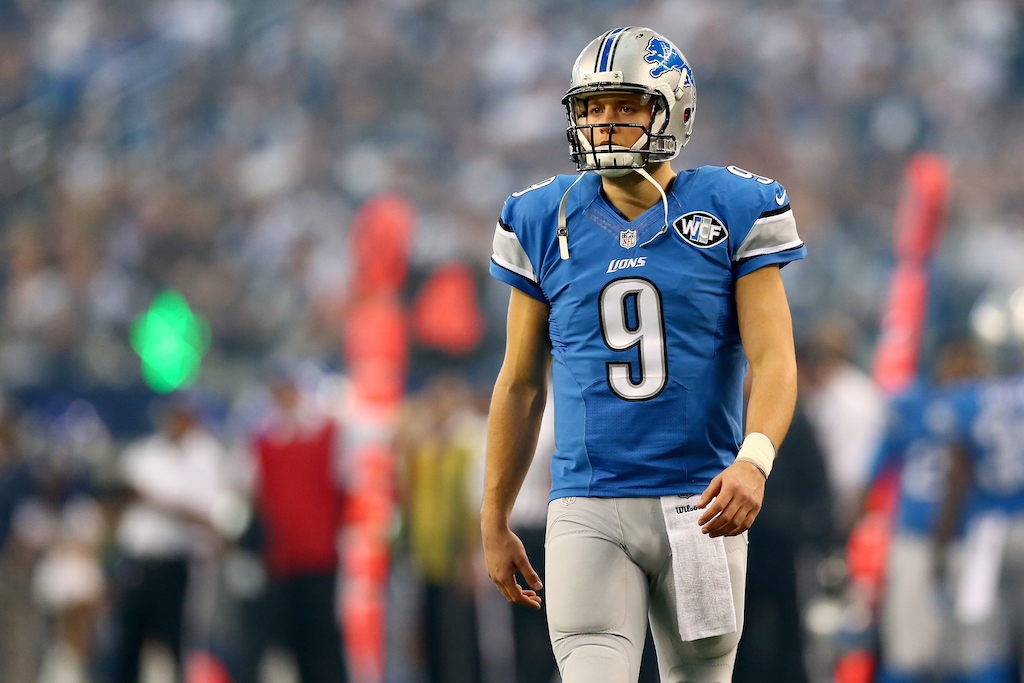 In our eyes, the Lions look like an 8-8 type of football team after three weeks of regular-season action. There will be matchups where they look like a playoff contender, and there will also be games where they look like a team destined to land a top-10 pick in the 2017 NFL Draft.
23. Indianapolis Colts (1-2)
Outside of quarterback Andrew Luck, the Colts just aren't a very good football team. Fortunately for them, Luck will be able to keep them in games, but General Manager Ryan Grigson should be ashamed of the defense and offensive line he put together.
22. Tampa Bay Buccaneers (1-2)
The Buccaneers have a lot of talent, which includes a potential franchise quarterback in Jameis Winston, but they are young and need more time to develop. They will surely surprise a team or two this year, but they aren't a postseason contender yet.
21. San Diego Chargers (1-2)
The San Diego Chargers have been ravaged by injuries, but even with their losses, this team could easily be undefeated after three weeks. Nevertheless, they lost two games and will likely have a difficult time against playoff-caliber opponents for the rest of the year.
20. Washington Redskins (1-2)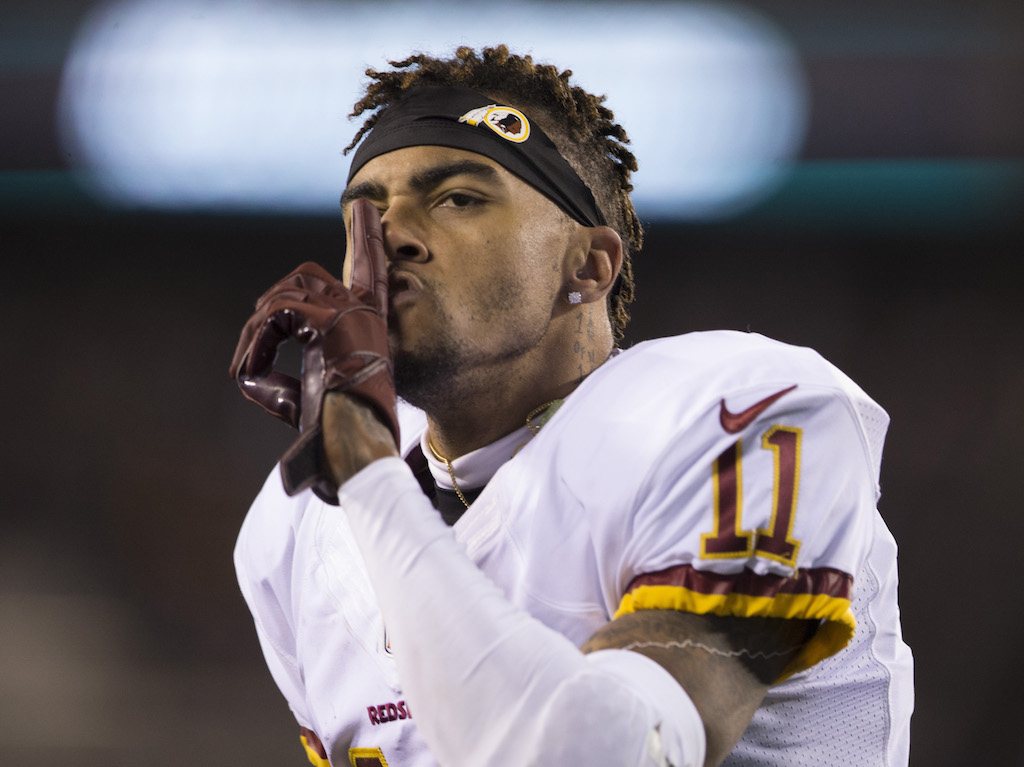 There is no arguing that this year's Redskins roster is far more talented than their 2015 roster, which won an NFC East division title. That said, the Skins' overall team chemistry this year could use some work. They notched a huge win over the New York Giants in Week 3, but we aren't totally convinced that everything is right in Washington.
19. Los Angeles Rams (2-1)
The Los Angeles Rams would be sitting pretty with a 3-0 record had they not completely laid an egg against the San Francisco 49ers in Week 1. They found a way to win each of their last two games, and are quickly proving that they are one of the most talented young teams in the league despite a handful of glaring holes on their roster.
18. Oakland Raiders (2-1)
After playing terribly on the defensive side of the ball and excellent on the offensive side of the ball for the first two weeks of the season, the Raiders switched things up and turned in a stout performance on defense and a mediocre performance on offense in their Week 3 win over the Tennessee Titans. We still aren't convinced that Oakland has a playoff-caliber defense, which leads us to believe that this is an eight- or nine-win team at best in 2016.
17. New York Jets (1-2)
The Jets need to figure things out in a hurry, or the 2016 season will quickly become yet another missed opportunity for the Gang Green. Make no mistake about it; this team is deep and talented. But when they turn the ball over eight times in one game they won't be very successful. With their next three games coming against the Seattle Seahawks (home), the Pittsburgh Steelers (road), and the Arizona Cardinals (road), it won't be easy for the Jets to get things going in the right direction.
16. Atlanta Falcons (2-1)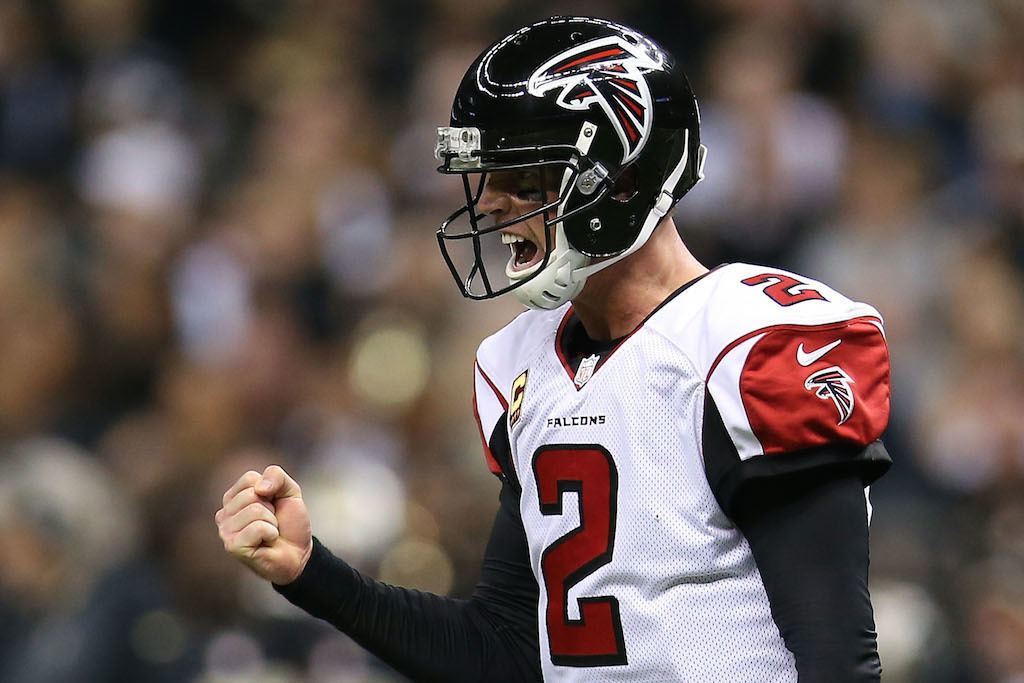 The Falcons have won two straight games behind one of the most explosive and dynamic offenses in the league. How good are they on offense? In Week 3, they scored 45 points and All-Pro wide receiver Julio Jones had just one catch. If they ever figure things out defensively, this team could be scary.
15. Cincinnati Bengals (1-2)
The Bengals are still among the best teams in the league, but with back-to-back losses to the Pittsburgh Steelers and the Denver Broncos, it is obvious that this still isn't a championship-caliber team. On the bright side, we still like their chances at making the postseason for the sixth straight season.
14. Houston Texans (2-1)
You can call us crazy, but we are starting to believe that with Brock Osweiler under center, the Texans are no better off at the quarterback position than they were a year ago. Houston continues to have a championship-caliber defense, a solid offensive line, and playmakers all over the field on offense. But if Osweiler's play doesn't improve in a hurry, the Texans will likely make another early playoff exit (if they make the postseason at all).
13. Arizona Cardinals (1-2)
It's not time for the Cardinals to hit the panic button just yet, but they do have plenty to worry about. Their offense should be far better than it is through the first three weeks of the season. While their defense hasn't been awful, it has severely underperformed. We still firmly believe that this is one of the best rosters in the league, but it's hard to envision them competing for a Super Bowl title based on what we see thus far.
12. Dallas Cowboys (2-1)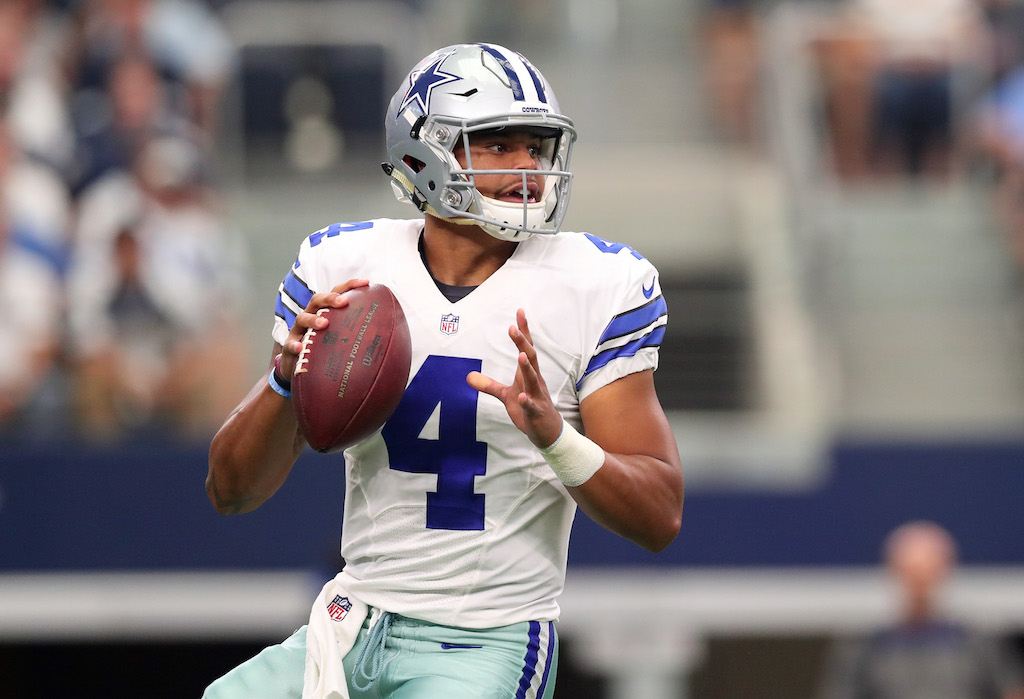 The Cowboys' offense hasn't skipped a beat while quarterback Tony Romo has been out of the lineup. Rookie quarterback Dak Prescott continues to play at a high level; rookie running back Ezekiel Elliott found his groove; and the Dallas offensive line is as dominant as ever. If they can get above-average play out of their defense, the Cowboys can make some serious noise in the postseason.
11. Baltimore Ravens (3-0)
The Ravens just keep finding a way to win games. Granted, their three wins came against the Buffalo Bills, the Cleveland Browns, and the Jacksonville Jaguars. But when it comes down to it, wins are wins. While we aren't fully convinced that they are a contender in the AFC, they have earned the right to keep climbing in our weekly power rankings.
10. New York Giants (2-1)
We are really high on the Giants after their offseason roster overhaul, but their Week 3 loss to the Washington Redskins was somewhat discouraging. Quite frankly their defeat falls squarely on the shoulders of quarterback Eli Manning, who threw two crucial interceptions. If Manning can limit his turnovers and their defense can continue to play at a high level, the Giants will be a tough out in the NFC Playoffs.
9. Kansas City Chiefs (2-1)
We still aren't buying the Chiefs as serious contenders in the AFC, but we cannot overlook how well they played against a strong New York Jets team in Week 3. Kansas City should eventually get All-Pro running back Jamaal Charles and All-Pro outside linebacker Justin Houston back. When they do, this team will be capable of competing with any team in the league — when they play well.
8. Carolina Panthers (1-2)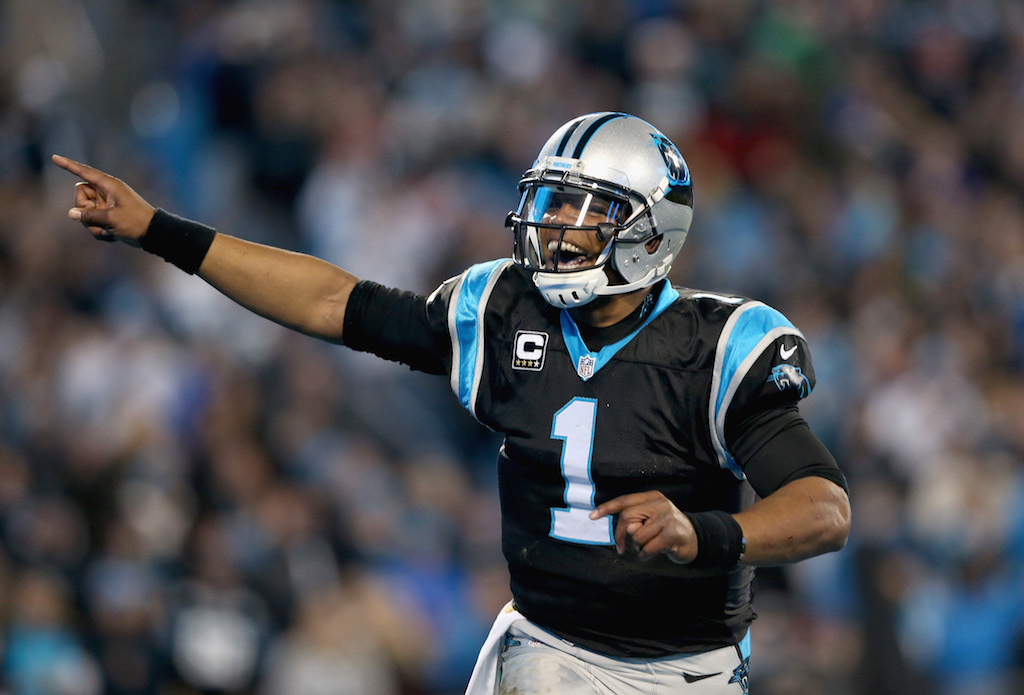 It's only been three weeks, but it looks like the Panthers lost some of the swagger that carried them to so much success in 2015. For them to turn things around, their offensive line must improve substantially and keep opposing defenses from teeing off on quarterback Cam Newton, the reigning NFL MVP.
7. Pittsburgh Steelers (2-1)
One week after climbing to the No. 1 spot in our power rankings, the Steelers got flat-out embarrassed by rookie quarterback Carson Wentz and the Philadelphia Eagles. The Eagles dominated the line of scrimmage on both sides of the ball and exposed several of the Steelers' glaring weaknesses. Nonetheless, we expect a team with the kind of veteran leadership and coaching that Pittsburgh has to respond quite well in the coming weeks. This team is too talented for us to write them off just yet.
6. Philadelphia Eagles (3-0)
The Eagles have been one of the biggest surprises of 2016. We know going into the season that they have a borderline elite front seven on defense, but nobody really knew what to expect out of rookie quarterback Carson Wentz. Up to this point, it looks like Wentz is going to have a long, successful NFL career. The Eagles may eventually come back down to earth, but this team has everything in place to win 10-12 games in 2016.
5. Green Bay Packers (2-1)
After two sloppy performances to open the season, the Packers responded with a convincing 34-27 win over the Detroit Lions in Week 3. (Don't let the final score fool you; Green Bay dominated throughout.) With Aaron Rodgers under center, this team has to be considered one of the front-runners in the wide open NFC.
4. Seattle Seahawks (2-1)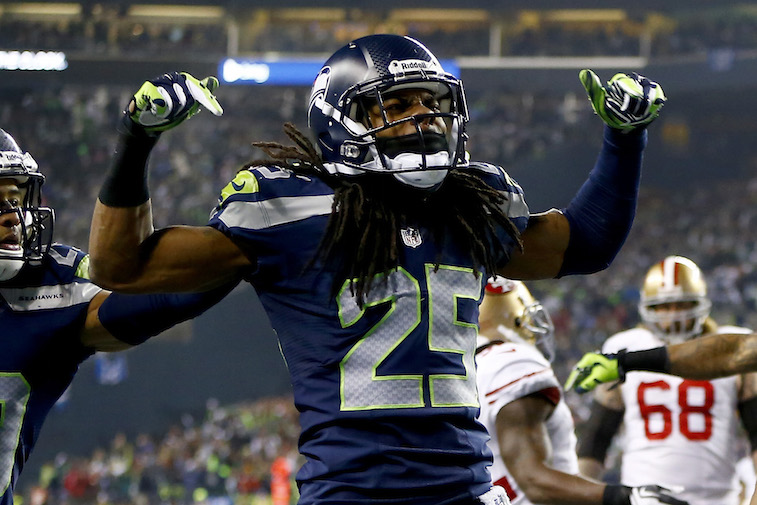 The reality of the situation here is the Seahawks have a championship-caliber defense, but their success depends on the play of quarterback Russell Wilson. Seattle's ground game just isn't the same without Marshawn Lynch, which means Wilson needs to play even better to make up for their shortcomings. Still, this team is competitive in every game they play thanks to their defense.
3. Minnesota Vikings (3-0)
The Vikings are starting to remind us of the 2015 Denver Broncos. Their offense is a work in progress, but their defense is absolutely fantastic. As the team continues to adjust to having Sam Bradford play quarterback, they will only get stronger. It's hard to believe given the injuries they have sustained at key positions, but the Vikings look like legitimate Super Bowl contenders.
2. Denver Broncos (3-0)
The Broncos have the potential to be downright scary. Behind guys like Von Miller, Aqib Talib, and Chris Harris Jr., their defense is as good (if not better) than they were a year ago. A bonus: First-year quarterback Trevor Siemian keeps getting better and better. This team has a strong chance to repeat as Super Bowl champions in 2016.
1. New England Patriots (3-0)
We are kind of at a loss for words when it comes to the Patriots. When they return to full strength, New England could make a run at joining the 1972 Miami Dolphins as the second undefeated team in NFL history.
Statistics courtesy of Pro-Football-Reference and ESPN.