2016 NFL Power Rankings: Week 5 Edition
A quarter of the way through the 2016 National Football League season, we have a better feel for which teams look primed to compete for the Super Bowl LI title next February. In Week 4, we saw numerous amazing individual performances, quite a few nail-biting games, and several shocking upsets that proved the NFL is king when it comes to parity in professional sports. As a result, there was quite a bit of movement in our weekly NFL power rankings.
32. Cleveland Browns (0-4)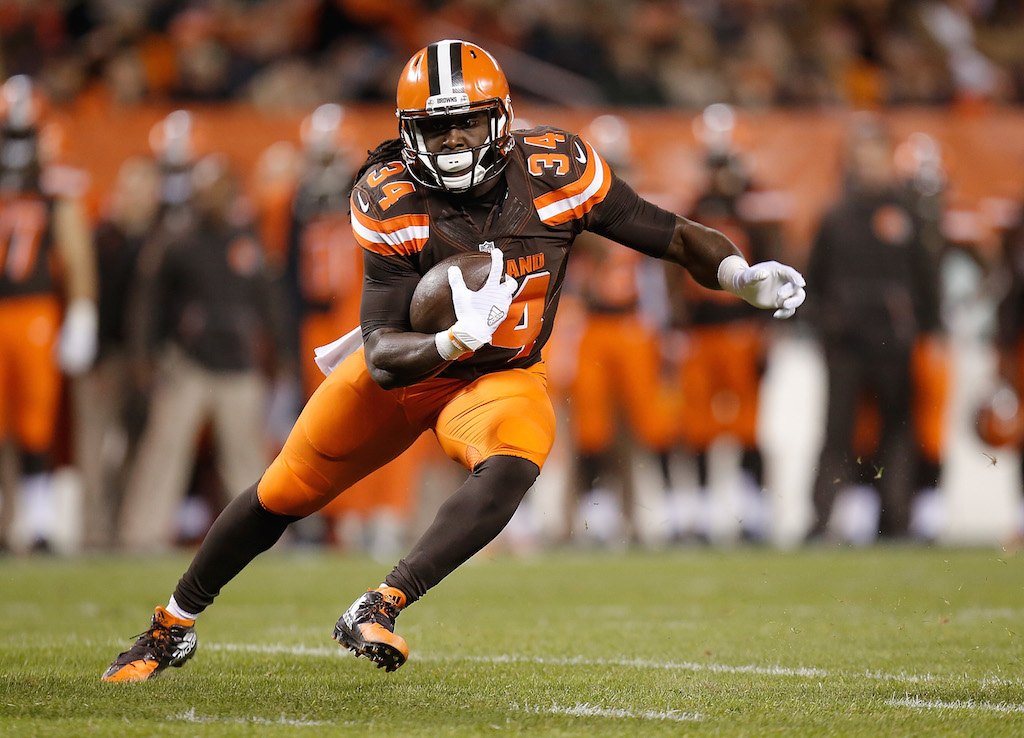 This team has a chance to be historically bad. It is clear that the Browns are in full-fledged rebuilding mode, but the fact that they are a serious threat to go 0-16 is just sad and pathetic. On the bright side, though, Cleveland has somehow managed to lead the league in total rushing yards after four weeks.
31. San Francisco 49ers (1-3)
As we said last week, it's starting to look more and more like the 49ers' 28-0 Week 1 win over the Los Angeles Rams was a fluke. The Niners dropped three-straight games since then, and their upcoming schedule doesn't get much easier. With the news that linebacker Navorro Bowman is out for the season, the likelihood of this team landing a top-five pick in the 2017 NFL Draft continues to grow.
30. Miami Dolphins (1-3)
The Dolphins are a flat-out disappointment. They have talent all over their roster, yet they continue to underperform and lose games. Miami's issues are mostly on the offensive side of the ball, but their defense is underwhelming as well. At the end of the day, we just aren't sold on Ryan Tannehill as a viable starting NFL quarterback. If this team ultimately ends up landing a top-five pick in the 2017 NFL Draft, don't be surprised if they use it on a quarterback.
29. Chicago Bears (1-3)
In Week 4, the Bears notched their first win of the season over the Detroit Lions, but this team still has a long way to go. On a more positive note, though, rookie running back Jordan Howard looked like the real deal in his first professional start.
28. Indianapolis Colts (1-3)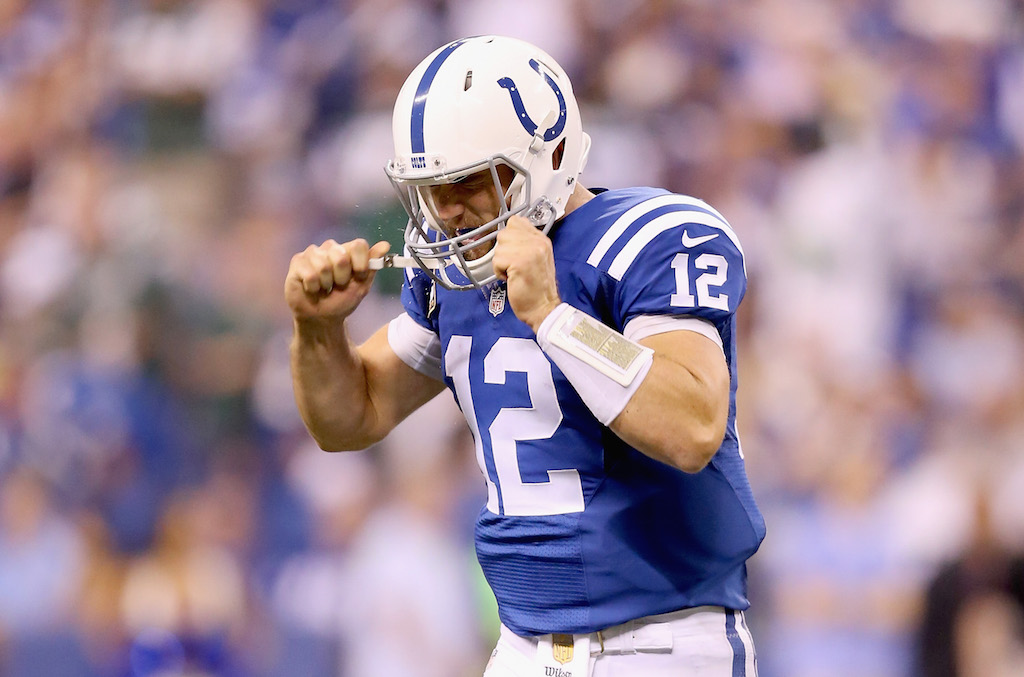 Simply put, something needs to change in Indianapolis. If you ask us, at the very least, General Manager Ryan Grigson needs to go, but we think the Colts would benefit from a complete overhaul of their coaching staff and front office. If they stay with the status quo, they will waste once-in-a-generation talent in quarterback Andrew Luck.
27. San Diego Chargers (1-3)
The Chargers only have themselves to blame for the fact that they are 1-3 rather than 3-1. To be fair, they are ravaged by injuries, but in the end, this team appears to be headed toward another sub-.500 season in 2016.
26. Detroit Lions (1-3)
The Lions do have some talent, but for some reason they cannot seem to consistently put together complete games. Until they find a way to stop beating themselves, this will not likely change. It is worth pointing out, however, that their three losses in 2016 came by a total of 11 points.
25. Tampa Bay Buccaneers (1-3)
This team is talented enough to pull off an upset or two in 2016, but when it comes down to it, they need more time to develop. That being said, don't be surprised if the Bucs are an NFC powerhouse within the next three years.
24. Tennessee Titans (1-3)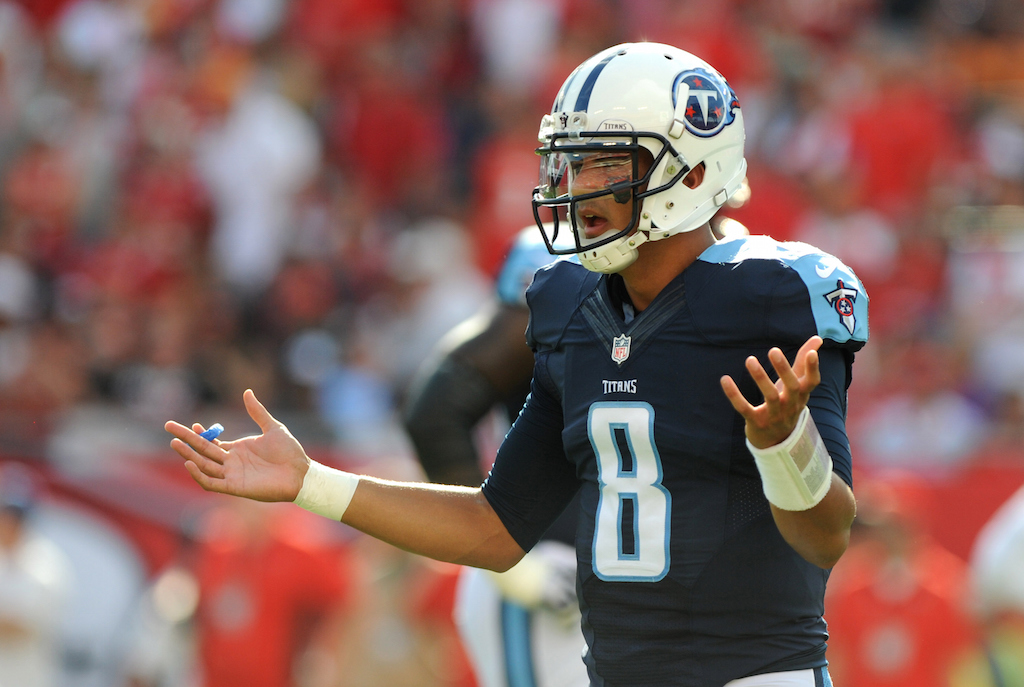 Thanks to an excellent rushing attack and a solid defense, the Titans are competitive in every game they played in 2016 so far. If quarterback Marcus Mariota ever figures things out and takes the next step in his development, this team could be scary.
23. Jacksonville Jaguars (1-3)
The Jaguars finally notched their first win of the season (in their home away from home, London, England). It's clear to us that this team has the talent to be competitive in every game they play. With a favorable remaining schedule, the Jaguars should continue to climb in our rankings. But as we know, nothing is guaranteed when it comes to this franchise.
22. New Orleans Saints (1-3)
Thanks to an impressive comeback, the Saints notched their first win of the season in Week 4 against the San Diego Chargers. The reality of the situation is this: New Orleans' offense will give teams headaches all year, and their defense will struggle to keep their opponents under 30 points per game.
21. New York Jets (1-3)
In our opinion, the Jets are a far better team than their record suggests. The Gang Green has played (and for the next month will continue to play) a brutally difficult schedule. Excuses aside, the Jets must find a way to start winning games and stop turning the ball over. If they don't, then 2016 will go down as a wasted season, despite the fact that they are one of the most talented teams in the AFC.
20. Carolina Panthers (1-3)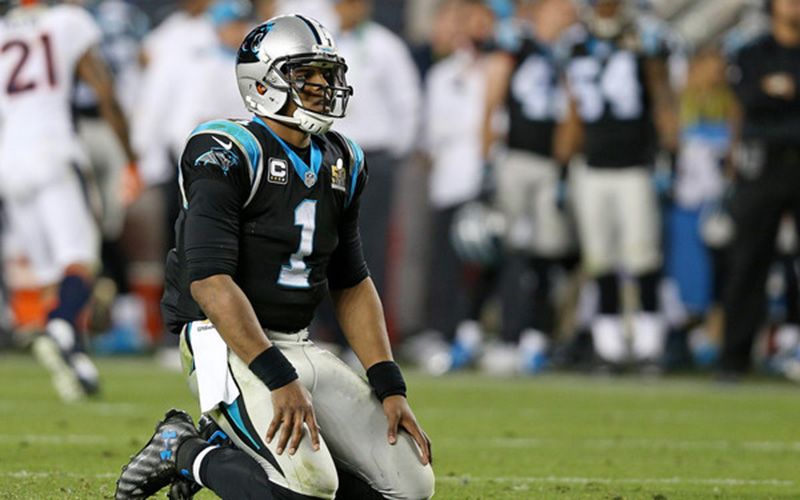 The Panthers' slide down our weekly NFL power rankings continues. They already lost more games in 2016 than they lost during the entire 2015 season. Now reigning NFL MVP Cam Newton is battling a concussion he suffered during the team's Week 4 loss to the Atlanta Falcons. Carolina's offensive line has been downright awful this year, and their defense is clearly missing All-Pro cornerback Josh Norman. Make no mistake about it; the Panthers could realistically miss the playoffs one year after winning an NFC title.
19. Arizona Cardinals (1-3)
Much like the Panthers, the Cardinals got off to a putrid start to the 2016 season. They have been inconsistent in every phase of the game. If quarterback Carson Palmer misses an extended period of time, Arizona could be in for a long season.
18. Baltimore Ravens (3-1)
The Ravens suffered their first defeat of the season at the hands of the Oakland Raiders in Week 4. Despite their impressive record, we see them as a mediocre team. In the end, their defense is among the best in the league, but offensively they must find a way to consistently put points on the board. Expect the Ravens to end up winning nine or 10 games at most in 2016.
17. Kansas City Chiefs (2-2)
Just when it looked like it was time to take the Chiefs seriously, they went out and got humiliated by the Pittsburgh Steelers on Sunday Night Football. While they do have some talent, this team is simply not built to contend in the AFC.
16. Washington Redskins (2-2)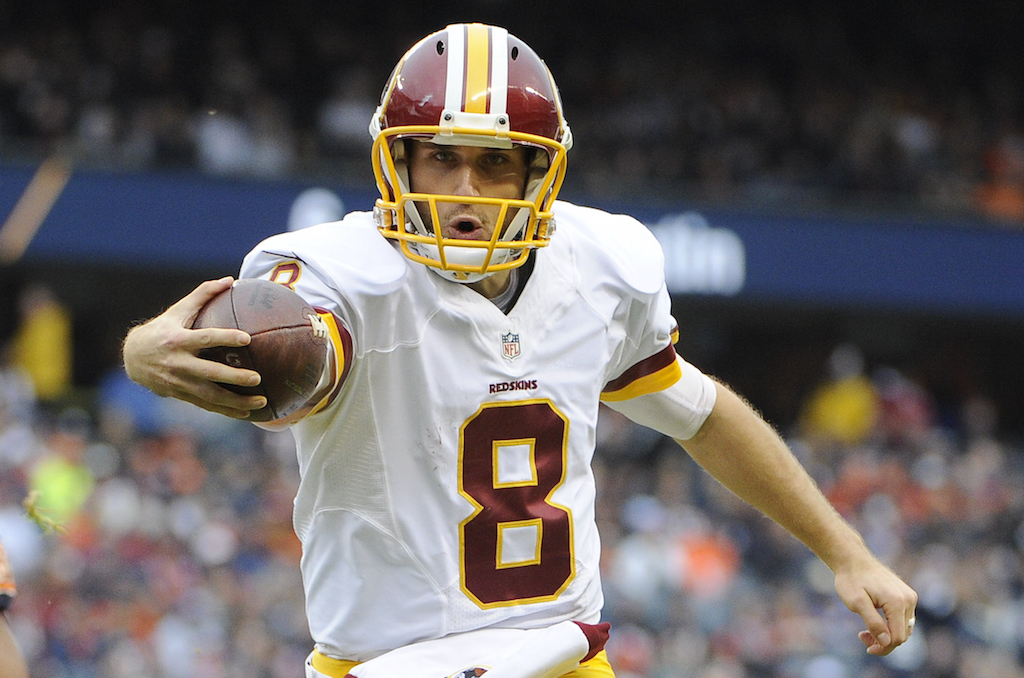 After two disappointing losses to open the season, the Redskins have won two straight games and are starting to look like the team we thought they could be all offseason. They still have a lot to clean up, but as the season goes on, this team is capable of making some noise.
15. Houston Texans (3-1)
The Texans are sitting pretty in the AFC South, but this team still has a lot of issues. They will lack All-Pro defensive end J.J. Watt for the rest of the year; All-Pro wide receiver DeAndre Hopkins is having an uncharacteristically average season; and quarterback Brock Osweiler doesn't appear to be much of an improvement over the team's 2015 quarterbacks. While they will likely win their division, the Texans aren't a serious contender in the AFC.
14. New York Giants (2-2)
The Giants flash major signs of growth on the defensive side of the ball, but they have offensive issues nobody really saw coming. Quarterback Eli Manning and wide receiver Odell Beckham Jr. are struggling to get on the same page, and until they do, the Giants will struggle to win games.
13. Oakland Raiders (3-1)
Bottom line: The Raiders look like a bona fide playoff contender for the first time in over a decade. They keep finding ways to win games, and quarterback Derek Carr looks like a rising star. If their defense continues to improve, the Raiders could very well end their 13-year postseason drought in 2016.
12. Buffalo Bills (2-2)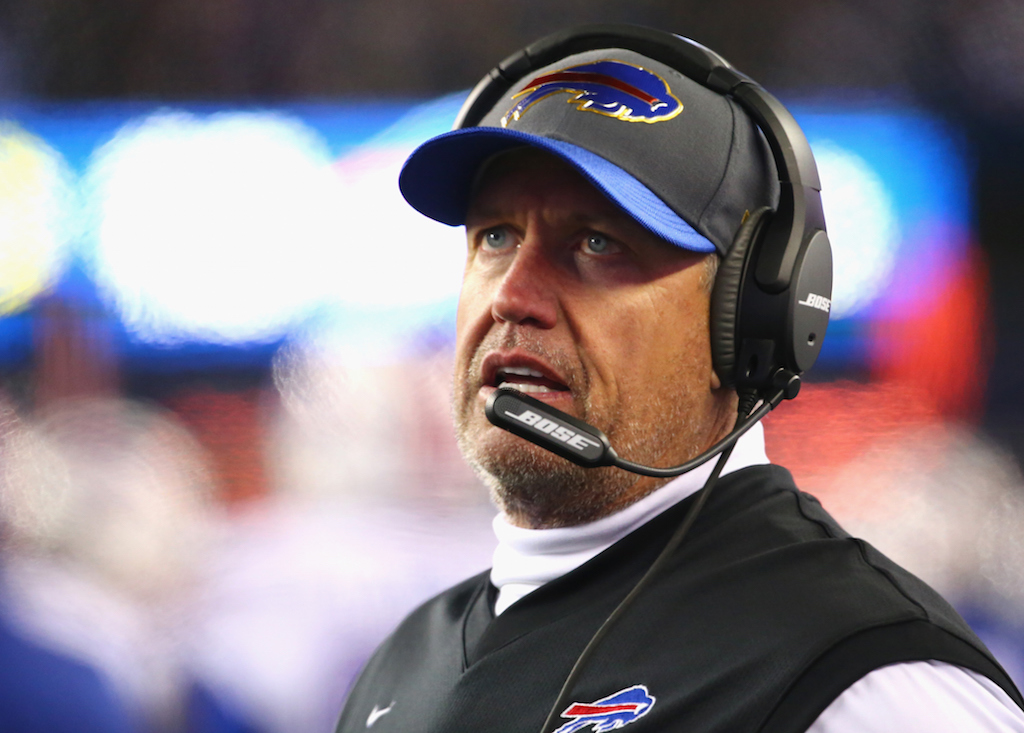 Buffalo head coach Rex Ryan is making it clear that he will not go down without a fight in 2016. In the two games since their embarrassing loss to the New York Jets on Thursday Night Football, the Bills have won two straight games over Super Bowl-caliber teams. In Week 3, Buffalo crushed the Arizona Cardinals 33-18; in Week 4 they shut out the previously unbeaten New England Patriots by a score of 16-0. If this team continues to develop, they could be a dark horse contender in the AFC.
11. Los Angeles Rams (3-1)
After getting completely demolished by the San Francisco 49ers in Week 1, the Rams have gone on to win three straight games and continue to rise in our weekly power rankings. Their defense is elite and while their offense leaves something to be desired, they have steadily gotten better as the season has progressed. Let's not forget, running back Todd Gurley is one of the most dynamic running backs in the league.
10. Cincinnati Bengals (2-2)
The Bengals may be 2-2, but their losses came against two of the best teams in the league, the Denver Broncos and Pittsburgh Steelers. We don't see the Bengals as Super Bowl contenders, but it is clear that they are one of the top 10 teams in the league.
9. Dallas Cowboys (3-1)
As we said last week, the Cowboys' offense hasn't skipped a beat while quarterback Tony Romo has been out of the lineup. Rookie quarterback Dak Prescott is playing well, and rookie running back Ezekiel Elliott currently leads the NFL in rushing yards. If wide receiver Dez Bryant ever grows up, this offense has the potential to be scary. But when it comes down to it, the Cowboys' success going forward likely hinges on the performance of their much-maligned defense.
8. Atlanta Falcons (3-1)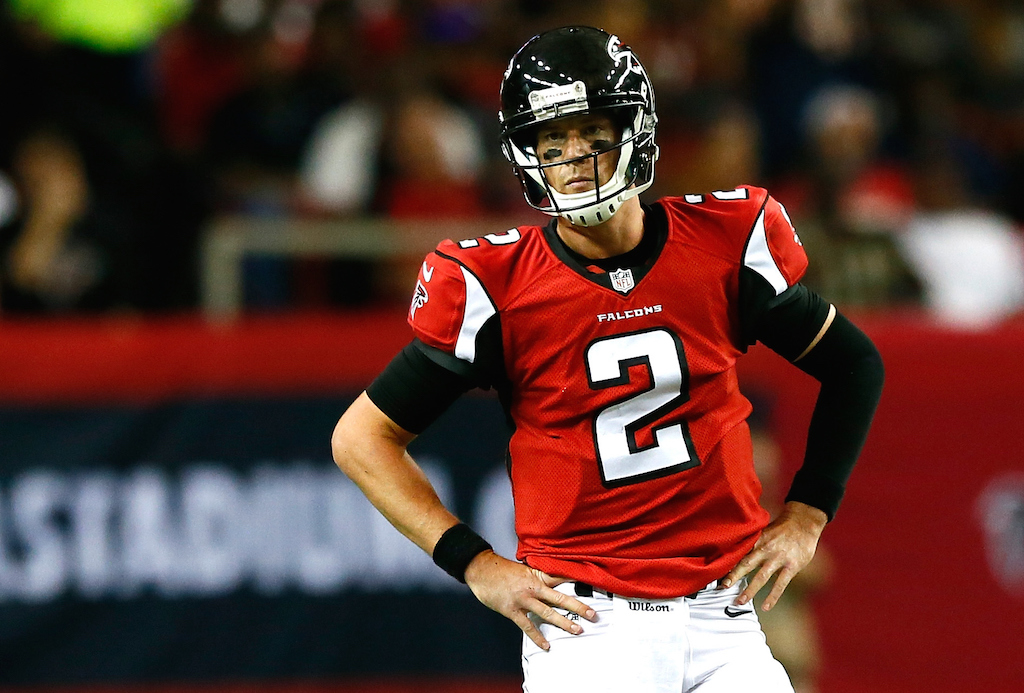 As of now, the Falcons have the most explosive and dynamic offense in the league. Their dominant rushing attack and passing attack can put points up on the scoreboard in a hurry. But for the Falcons to make a serious postseason run, their defense must continue to improve.
7. Green Bay Packers (2-1)
We expect the Packers to get better as the season goes on — especially on defense. Nonetheless, seeing as how they have Aaron Rodgers under center, this team must be considered one of the frontrunners in a wide open NFC race.
6. Pittsburgh Steelers (3-1)
After getting annihilated by the Philadelphia Eagles in Week 3, the Steelers bounced back and turned in one of the most impressive all-around team performances we have seen this season. When they fire on all cylinders, the Steelers may very well be the best team in the league.
5. Philadelphia Eagles (3-0)
The Eagles are one of the biggest surprises of the 2016 season. Their offensive and defensive lines are outstanding, but rookie quarterback Carson Wentz is who elevates Philadelphia into contention in the NFC. This team could be really good for a really long time.
4. New England Patriots (3-1)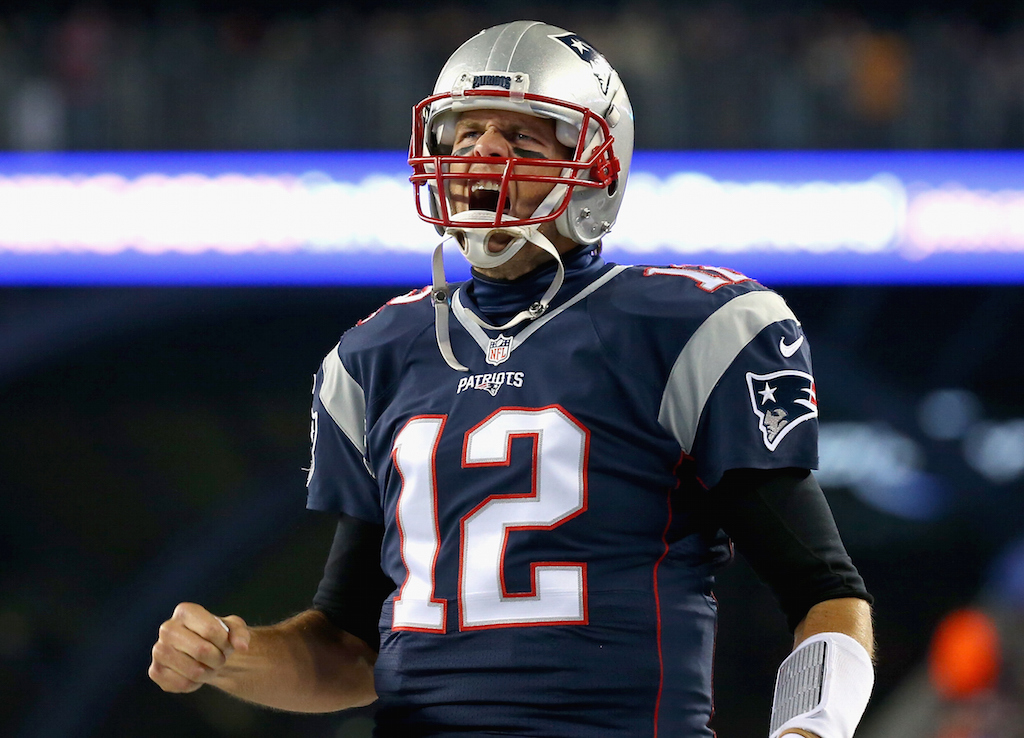 One week after looking unbeatable, the Patriots completely laid an egg and got shut out at home by the Buffalo Bills. The rest of the league could be in trouble going forward, though, as this is the week that future Hall of Fame quarterback Tom Brady returns from his four-game suspension.
3. Seattle Seahawks (3-1)
The Seahawks' loss to the Los Angeles Rams in Week 2 was inexcusable, but in the two games since then, it is abundantly clear that Seattle will be one of the top Super Bowl contenders in the league this year — especially if quarterback Russell Wilson ever becomes fully healthy.
2. Minnesota Vikings (4-0)
What the Vikings are doing this year is truly incredible. They got off to an undefeated start, despite losing quarterback Teddy Bridgewater, running back Adrian Peterson, and left tackle Matt Kalil to season-ending injuries. Their strength comes from their defense, which is quickly emerging as one of the best in the league. As the Denver Broncos proved in 2015, defense wins championships.
1. Denver Broncos (4-0)
The Broncos are downright scary. Their defense may be even better than it was during their Super Bowl run in 2015, and quarterbacks Trevor Siemian and Paxton Lynch both prove to be upgrades over the team's quarterbacks in 2015. The Broncos have a serious chance at repeating as Super Bowl champions in 2016.
Statistics courtesy of Pro-Football-Reference and ESPN.