NFL: Predicting the 4 Most Active Teams in 2016 Free Agency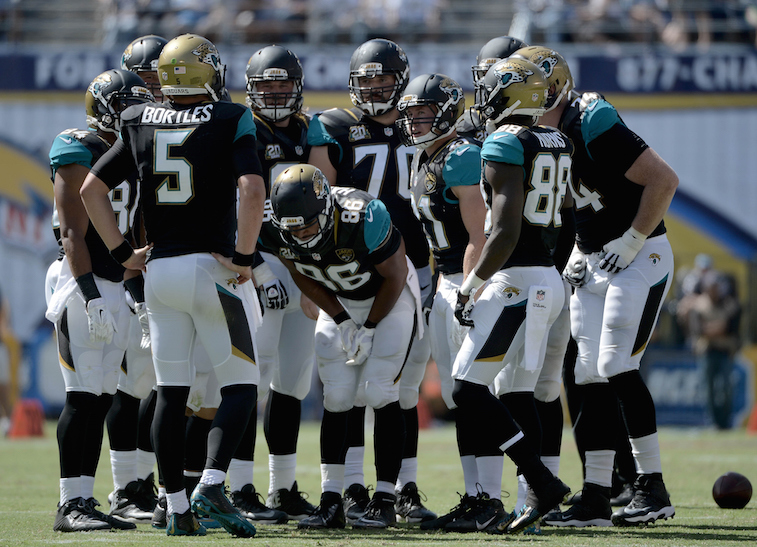 With 2016 NFL free agency just around the corner, it means that teams are ready to spend big, setting up their boards with the list of targets they may want to go after the most. Some teams have far, far more cap space than others do, but in the end, there are plenty of teams who could land one or two of the many big names in free agency. A few names have already signed new deals with their old teams, but that doesn't mean there won't be big money spent across the board, specifically by the teams below. Here are the four teams that will likely be the most active in 2016 free agency, kicking it off with the team that currently holds the most available cap space.
1. Jacksonville Jaguars
Before the news even broke on the team's official site that the Jaguars had parted ways with defensive end Chris Clemons and guard Zane Beadles, clearing up $9.5 million in cap room, the Jaguars already had a ton of money to spend. According to Over The Cap, the Jaguars were the top team in terms of cap space, and the number is now clear over $80 million in space, which is pretty incredible to think about.
Even with conflicting arguments that the Jaguars may or may not spend boatloads of money in free agency, they're obviously clearing cap for something. There will be a plethora of big names and major talent in free agency this offseason, and a Jaguars team that is honestly on the rise may be crazy not to take advantage. While many teams these days choose to build through the draft, the Jaguars now have the chance to do that, as well as build through free agency.
2. Oakland Raiders
The Raiders come in at No. 2 in terms of most available money in free agency. What should excite fans even more about the current situation in Oakland is that this team is loaded with quite a bit of young talent and is on the fringe of a potential playoff berth. They're probably two or three strong players away from really making that push, assuming that Derek Carr, Amari Cooper, Michael Crabtree, and this offense can continue building what they started in 2015.
Oakland will likely spend the bulk of their money on the defensive side of the ball, which is the right move. The Raiders ranked No. 22 in the NFL in points allowed per game this season at 24.9, while giving up an average of 258.8 yards through the air per game, which left them at No. 26 in that category. Expect to see Oakland's name popping up quite a bit in the free agency news section.
3. Tampa Bay Buccaneers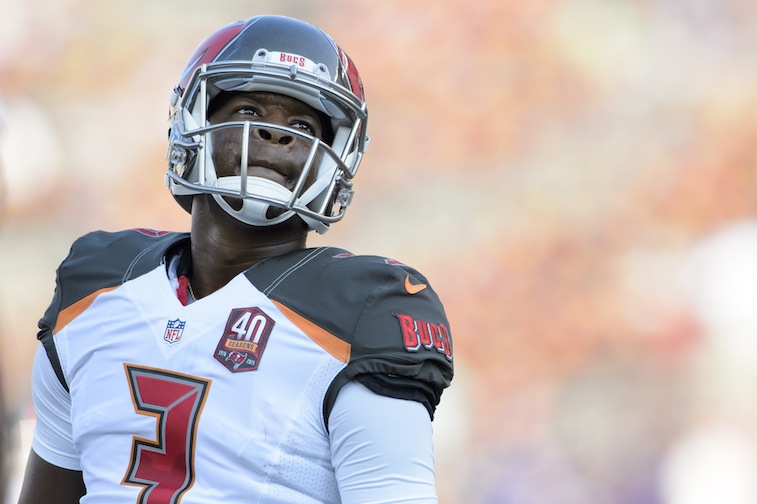 A new coach, a young quarterback, and a team potentially losing their top running back … Needless to say, the Buccaneers will make some changes this offseason. While losing Doug Martin would be interesting, they could either choose to roll with Charles Sims as their featured back or hit free agency. The real question marks begin on the other side of the ball though, as the Lovie Smith defense may be getting some type of a massive overhaul.
The Buccaneers have solid starting pieces with guys like Gerald McCoy, Lavonte David, and second-year linebacker Kwon Alexander. They have multiple players they'll choose to keep as starters, but also a few positions of need that they'll likely address. Expect Tampa Bay to attempt to bolster their secondary and potentially their pass rush as well. Both of these things could come in free agency, and there's a good chance they may spend a hefty chunk of money on defense, as well as bringing in some additional offensive weapons.
4. Tennessee Titans
When you go from having the No. 2 pick in 2015 to the No. 1 pick in 2016, it's obvious that you need to make some drastic changes. Fortunately, the Titans are sitting with close to $49.5 million in cap space, so they'll be able to make some moves to bolster their roster a bit. While Marcus Mariota didn't play the full slate of games last season, there's no question that Tennessee would be smart to use free agency to give him more weapons to work with. Mariota showed flashes, and this offense has the potential if they can add the talent, but that doesn't change things defensively for them.
Tennessee allowed 26.4 points per game, ranking them No. 27 in the NFL. They did manage 39 sacks last year, so that's not the biggest issues, but the 112.3 yards per game rushing the Titans allowed needs to be improved. Most importantly? Mariota was sacked the ninth-most in the NFL (38 times), while playing in just 12 games. That's a pretty brutal number, so finding offensive line help may be a focus. Regardless of where Tennessee chooses to spend their money, they'll need to land impact players who can get them out of the NFL's cellar immediately.
Follow Jeff Smith on Twitter @JSM8ith
Statistics courtesy of ESPN.com and Pro-Football-Reference.com.