NFL: Predicting the Most Productive Rookie WRs in 2016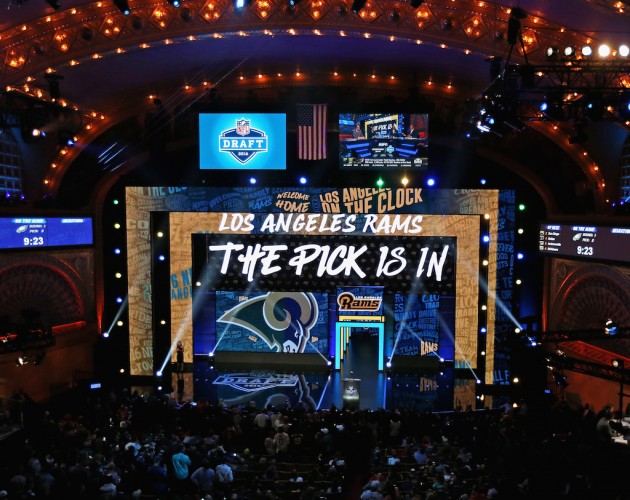 The 2016 NFL draft class featured some stellar early picks, as well as plenty of steals in the mid-to-late rounds. One thing really stands out when you look at the class as a whole, though, and that's the crop of wide receiver talent set to enter the league. In the first round alone, we saw four wideouts come off the board, followed by five more between rounds two and three.
With so much potential at the position coming into the league, one has to wonder what type of immediate impact this wide receiver draft class will make. With that said, let's take a look at the wide receivers who we believe will be the most productive in their rookie season, kicking it off with No. 5.
5. Will Fuller, Houston Texans
While Will Fuller may not be our most-anticipated prospect, there's no denying that he's going into a great situation in Houston. Not only is he paired up with DeAndre Hopkins and now Braxton Miller, but he also has newly-signed Brock Osweiler and Lamar Miller to augment the offense as well.
Things on that side of the ball are looking up in Houston, and Fuller should get quite a few looks his way as teams attempt to find a way to slow down Hopkins. His speed alone should create plenty of big-play opportunities for him, which will help make him a major game changer.
Expecting top-five numbers out of all rookie wide receivers isn't crazy from Fuller, but it will be interesting to see how he handles the transition from college to the pros.
4. Josh Doctson, Washington Redskins
There's plenty of reason to believe that Josh Doctson is the most talented and NFL-ready wide receiver in this draft class, but that doesn't mean he will put up the best numbers of the bunch. The reason? He's got a ton of competition for targets.
While Kirk Cousins has built a strong rapport with Jordan Reed, Pierre Garcon, DeSean Jackson, and Jamison Crowder, we would be loathe to forget about Niles Paul, who was injured last season, as well as newly-signed Vernon Davis. Basically, Doctson will walk into a situation where he has to earn his targets, and while we believe he has the ability to do it, he simply won't get enough volume to be in the top three on this list.
3. Corey Coleman, Cleveland Browns
Corey Coleman's upside is exciting for Browns fans, but they still face an uncertain future at the quarterback position. While the team brought in Robert Griffin III and rookie Cody Kessler, neither player is a sure thing at this point. They could go with Josh McCown, but he's a bit of an unknown in terms of the production we can expect from him. So, why is Coleman so high on this list?
Simply put, he should get a massive amount of targets. There's no reason for the Browns to not get Coleman into the mix right away, and with Josh Gordon's 2016 season still up in the air, Coleman likely immediately carved out a role for himself. Yes, the Browns drafted four wide receivers, but there's little question that Coleman is the most talented of the bunch.
2. Laquon Treadwell, Minnesota Vikings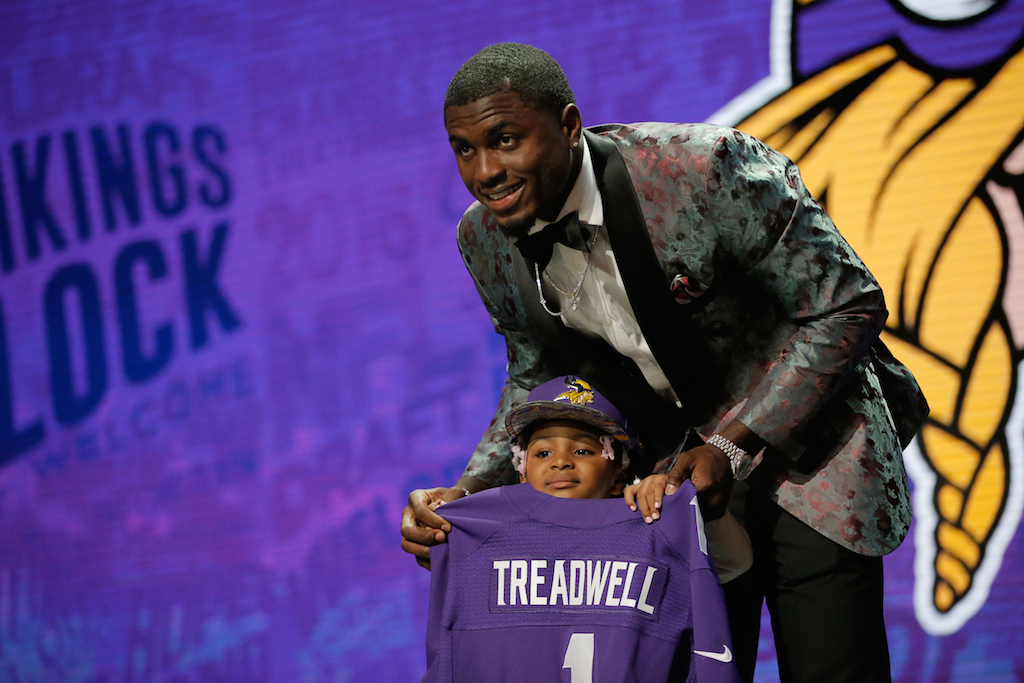 Laquon Treadwell was originally expected to be the top wide receiver selected in the 2016 NFL draft, and for anyone who watched his interviews, this looked like a man who was ready to prove every team who passed on him wrong. Treadwell went No. 23 overall, but landed in a great spot with Minnesota.
It will be fun watching Treadwell pair up with Stefon Diggs, and those two alone will give Teddy Bridgewater plenty to work with offensively. Oh, and let's not forget that the Vikings still have the ridiculously talented Adrian Peterson, a man who seems to never age. Treadwell is primed for success in 2016, and it wouldn't be shocking to see him wind up No. 1 on this list.
1. Michael Thomas, New Orleans Saints
Michael Thomas wasn't selected until the No. 16 pick in the second round, but it doesn't matter. He landed in the perfect spot and is poised for immediate success. Not only will he be paired with Drew Brees, but he'll also play alongside Brandin Cooks and another young up-and-coming wide out in Willie Snead.
The Saints have tons of offensive talent, and Thomas should be completely thrilled to get to work with Brees in the coming seasons. Expect him to get plenty of looks and help ease the pressure of Cooks in the passing game. Having a healthy Mark Ingram will also help Brees, Cooks, Snead, and Thomas, and that should not be overlooked.
Information courtesy of ESPN.com