NFL Prediction: 4 Players Who Will Crush It in Week 1
That feeling, that excitement that you're currently feeling, well, that's because the NFL season is just around the corner. It's the last week for fantasy football drafts, the end of the preseason hype, and the home stretch of the brutal offseason. It's time for some real, hard-hitting NFL football. Week 1 is nearly here, so let's get to some bold predictions, (plus a couple of not-so-bold ones).
We'll start things off with the four players who should light the league on fire in Week 1. While it's obvious that we could pick big-time players, we'll look a bit deeper and find the players who may surprise us slightly. The matchups will be a big part of this, but also players who finished 2015 on strong runs will have to be considered.
4. Tony Romo, QB, Dallas Cowboys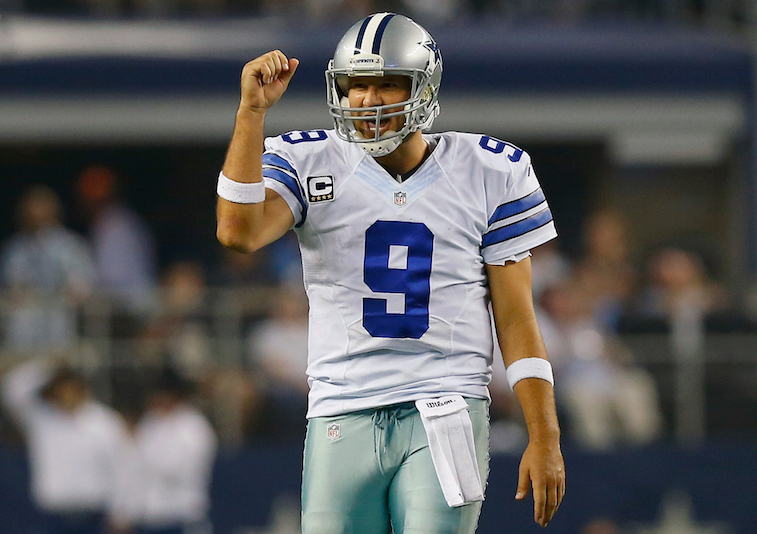 To put this as gently as possible, Romo absolutely shredded the New York Giants last season, who the Cowboys face in Week 1. Last year, Romo went 35-of-49 passing for 554 yards, seven touchdowns and only one interception. His QB rating in the first matchup was 135.7, while posting a rating of 143.4 in the second game.
Dallas gets to open up their season at home in a prime-time showdown with the hated Giants. If you think for a second that the best offensive line in the NFL and Dez Bryant aren't going to come out looking to make a Week 1 statement, think again.
Romo will once again facilitate for this talented offense, and he could be in for an absolutely huge Week 1 performance. Have him on your fantasy team? Don't even consider putting him on your bench for this one. Romo saw the run game dominate in 2014, which led to him having the best season of his career. Romo's poised to push the Cowboys to another level this season.
3. Jeremy Hill, RB, Cincinnati Bengals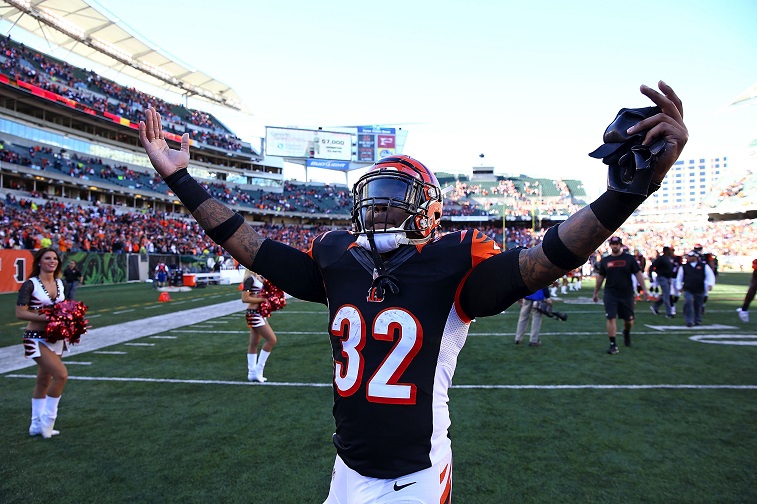 Not only do the Bengals draw the Oakland Raiders in Week 1, but Jeremy Hill is fresh off his complete tear to finish the 2014 season. Over the final seven games of last year, Hill topped 100 yards four times, while scoring four touchdowns and only falling below 4.3-yards-per-carry in one game.
Hill is set up for a beautiful start to the 2015 season and there's no reason to believe he won't put up huge numbers in Week 1. The Raiders allowed 119.4 yards per game on the ground last year, which bodes beautifully for the second-year running back from LSU.
While much of the attention will be on A.J. Green, who's heading into a contract year, it'll likely set up Hill to run wild against the Raiders. While we fully expect to see the Raiders as an improved team in 2015, that doesn't mean they'll be able to slow down Hill and the Cincinnati run game.
2. Ryan Tannehill, QB, Miami Dolphins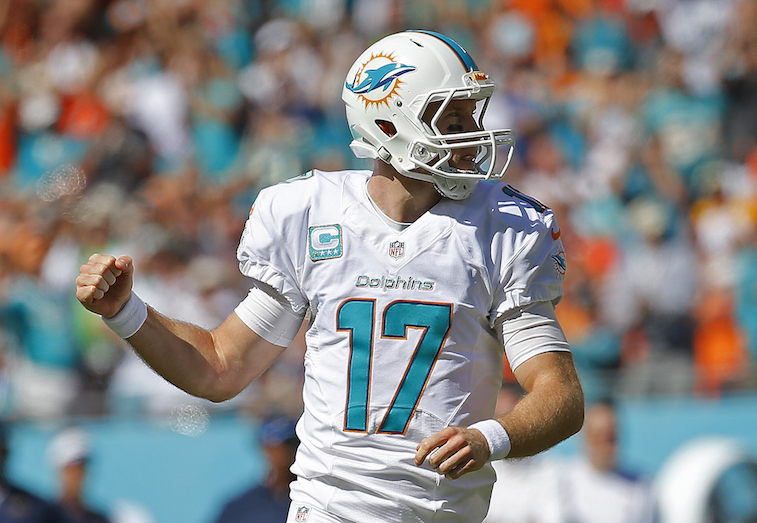 Ryan Tannehill is a prime example of a quarterback who has grown and improved over time. Tannehill has seen his completion percentage, passing yards, and touchdowns all increase over his first three seasons in the NFL. Culminating in a 2014 stat line of 4,045 yards, 27 touchdowns, and only 12 interceptions, a byproduct of a 66.4% completion percentage.
First up for the Miami Dolphins and Tannehill? The Washington Redskins.
Washington seems destined for another brutal season, but that's not much of a surprise. When looking at last season, the Redskins gave up 249.4 passing yards per game, ranking them No. 24 in the NFL. On top of that, Washington ranked as the third-worst team in the NFL in points allowed per game at 27.4.
In short, it's entirely likely that Tannehill is going to explode in Week 1 and light the Redskins defense up. Expect the fourth-year quarterback to begin what should be the best season of his career with a stellar performance in Week 1.
1. Adrian Peterson, RB, Minnesota Vikings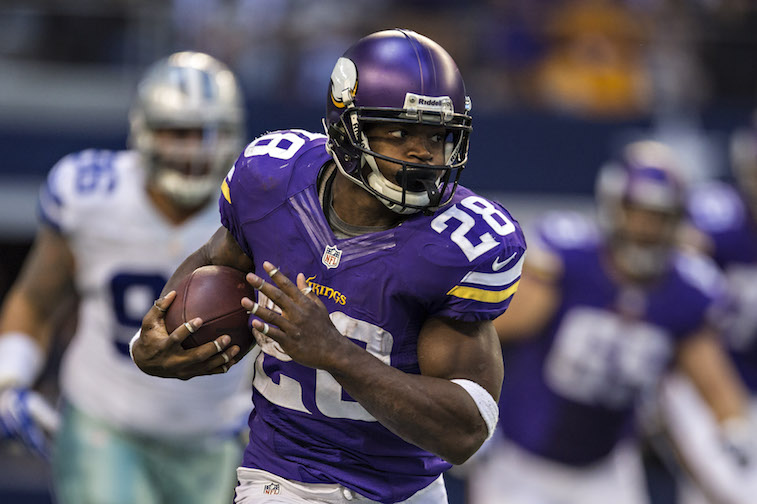 Call him AD (All Day) or AP (Adrian Peterson), it doesn't matter. Whatever you want to call him, this is the best pure runner in the NFL. Best of all? He's coming into the 2015 season looking to quiet doubters. While he's had a year off-the-field that he'd rather forget, that doesn't impact what he does on the field. Peterson is going to start 2015 the way that he finished 2013, which is slashing through opposing defenses. Peterson has to be happy to be back in the game, which is part of why we believe he could be in for the biggest Week 1 explosion.
That's obviously only one of the reasons, though, as he also gets to face a San Francisco 49ers team who is going through as miserable an offseason as can be imagined. In case you forgot, the 49ers released pass rusher Aldon Smith and saw defensive end Justin Smith, offensive tackle Anthony Davis and linebackers Patrick Willis and Chris Borland retire. The team also let Mike Iupati and Frank Gore hit free agency. All-in-all, the 49ers are in the midst of what you'd politely call a rebuilding season.
So what does this mean for the Minnesota Vikings? It means it's time for "All Day" to run wild. Throughout the first seven seasons of Peterson's eight-year NFL career, he never failed to top 10 rushing touchdowns. He also rushed for fewer than 1,000 yards just one time, going for 970 yards in 12 games in 2011.
Peterson is the most dangerous back in the league, and he's going to start the 2015 season off with a reminder that he's still the man.
Follow Jeff Smith on Twitter @JSM8ith