NFL Predictions: 4 Potential Upsets in Week 2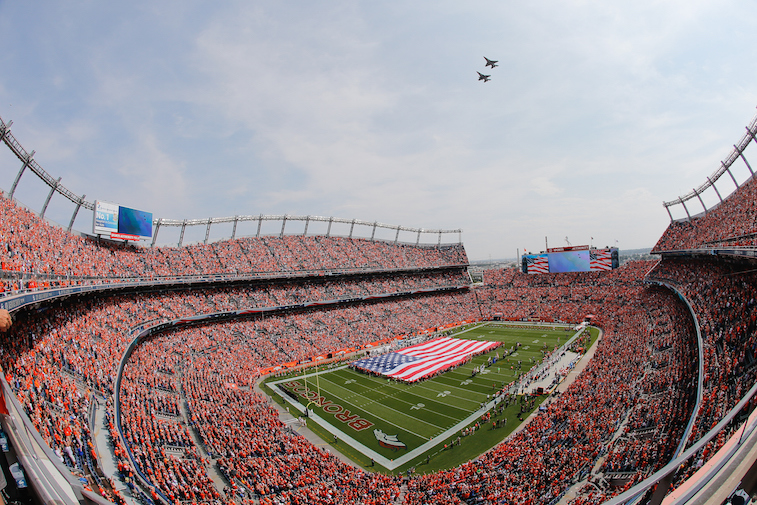 One of the more exciting feats a fan can witness in the National Football League is a shocking upset. Thanks to the implementation of the league's hard salary cap in 1994, the league has more parity than ever. As a result, we see major upsets on a weekly basis. Moreover, it has become increasingly hard to pick underdog winners against the point spreads set by the oddsmakers in Las Vegas, Nevada. Hopefully we can help you there. It is hard to have a true feel for each team's strengths and weaknesses after only one week of regular season action, but we saw enough last week that we were able to pick out for games with upset potential in Week 2. Here's a look at what we came up with.
** Note: all upset predictions are against the spread (ATS) picks
1.  Houston Texans over Carolina Panthers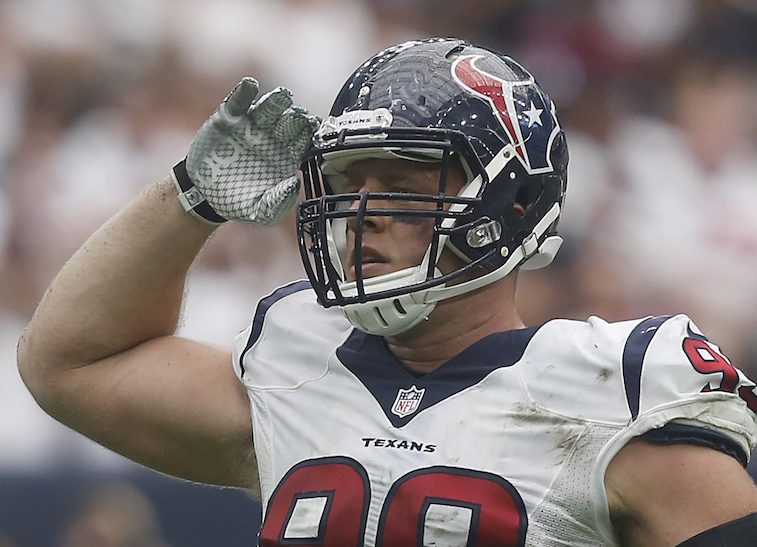 Point Spread:  Panthers favored by 3 points
Coming into the 2015 season, most people who cover or follow the NFL expected the Texans to have one of the better defenses in the league. In Week 1, that statement proved to be true despite Houston falling to the Kansas City Chiefs by a score of 27-20. If you do a little digging into the play chart for the game, you will find that two of Kansas City's three touchdowns were set up by Houston turnovers deep in their own territory. You will also find that the Chiefs were held scoreless for the entire second half of the game when the Texans finally stopped turning the ball over.
In Week 2 against the Panthers, we are fully expecting J.J. Watt (pictured above) and the rest of the Texans defense to smother Cam Newton and the Carolina Panthers offense. If the Houston offense, which will be quarterbacked by Ryan Mallett this week, can eliminate the turnovers and establish a respectable running game, the Texans will win this game outright. In fact, we are confident that all the Texans need is an average offensive performance to come away with a win in this game.
2.  Detroit Lions over Minnesota Vikings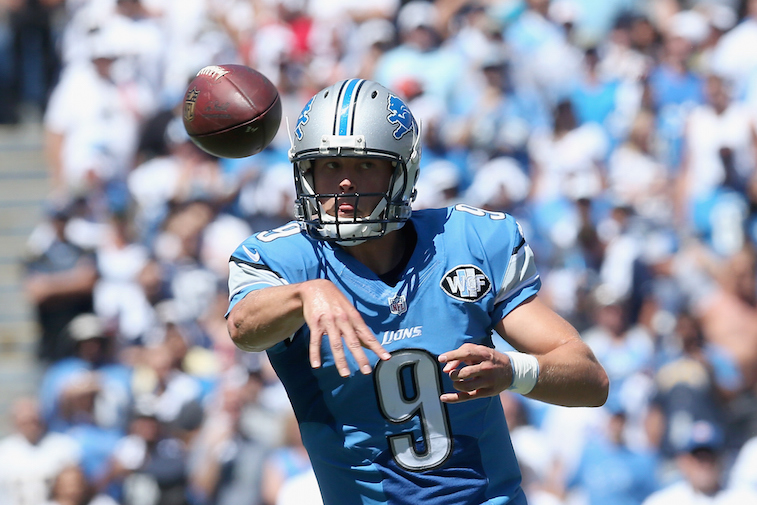 Point Spread:  Vikings favored by 3 points
It may sound odd to be saying this at this point in the season, but this game is close to being a must win for both teams. In Week 1, the Lions let a win slip through their fingers against the Chargers, and the Vikings were thoroughly dominated by the San Francisco 49ers. Based off of what we saw, we can't figure out why the Vikings are favored in this game. Sure, they have home field advantage, but seeing as how they struggled to consistently move the ball against the 49ers' rebuilt defense, things may be even worse this week against the Lions, who have one of the best defenses in the league.
On top of that, we are confident that Detroit will make a point of getting All-Pro wide receiver Calvin Johnson more than four targets this week. If that does indeed happen, expect the Lions to run away with this game.
3.  Atlanta Falcons over New York Giants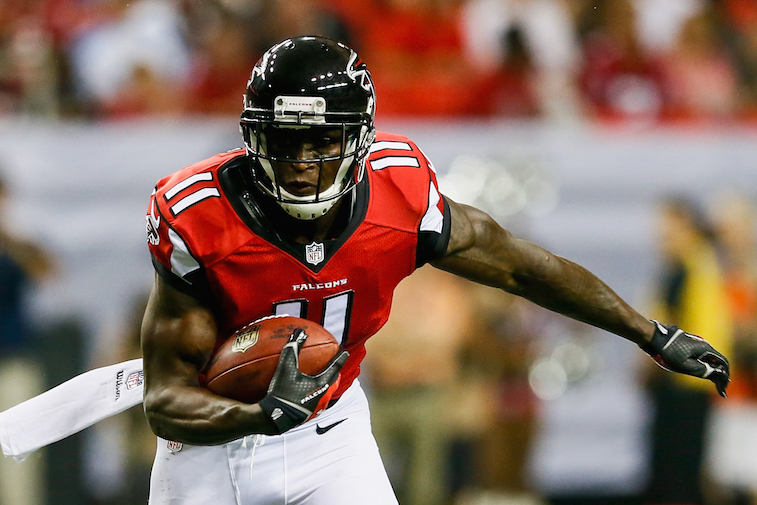 Point Spread:  Giants favored by 2.5 points
Long story short, the Giants choked away a chance at pulling off an upset win on the road over a divisional rival in Week 1. Looking forward into Week 2, we are anticipating another let down for the G-Men against Julio Jones (pictured above), Matt Ryan, and the Atlanta Falcons. The Falcons are playing with a new energy and a revived sense of urgency under new head coach Dan Quinn, and Jones looked impossible to cover in Week 1 against the Philadelphia Eagles. We are expecting the Falcons to cover the spread, and walk away with an outright win in this game.
4.  Dallas Cowboys over Philadelphia Eagles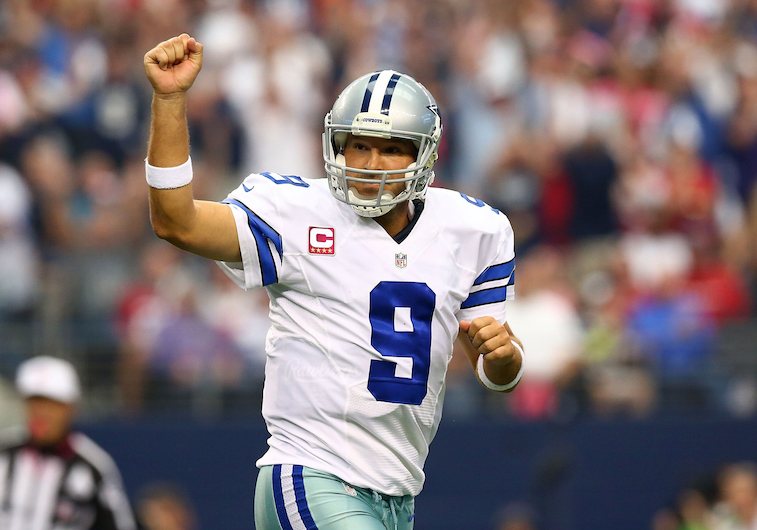 Point Spread:  Eagles favored by 5 points
We see this point spread as nothing more than an over-reaction to Dez Bryant's foot injury. This is one of the most-bitter rivalries in the entire league, and we would be shocked if the result is anything other than a close, down to the wire game. Both teams are talented, and while the Eagles' home field advantage may prove to be enough of an edge for them to walk away with a win, we are confident the Cowboys will cover this point spread.
All point spreads courtesy of Sportsbook.ag, all statistics courtesy of Pro-Football-Reference.