NFL Predictions: 9 Players Who Will Emerge as Stars in 2016
For most players, reaching star status in the National Football League requires them to start from the bottom and work their way up to the top. It can be extremely easy for them to get lost in the shuffle along the way. With training camps underway and the 2016 regular season rapidly approaching, here are our NFL predictions of nine relatively unknown players who will emerge as stars by the end of the year.
1. Shaquil Barrett, OLB, Denver Broncos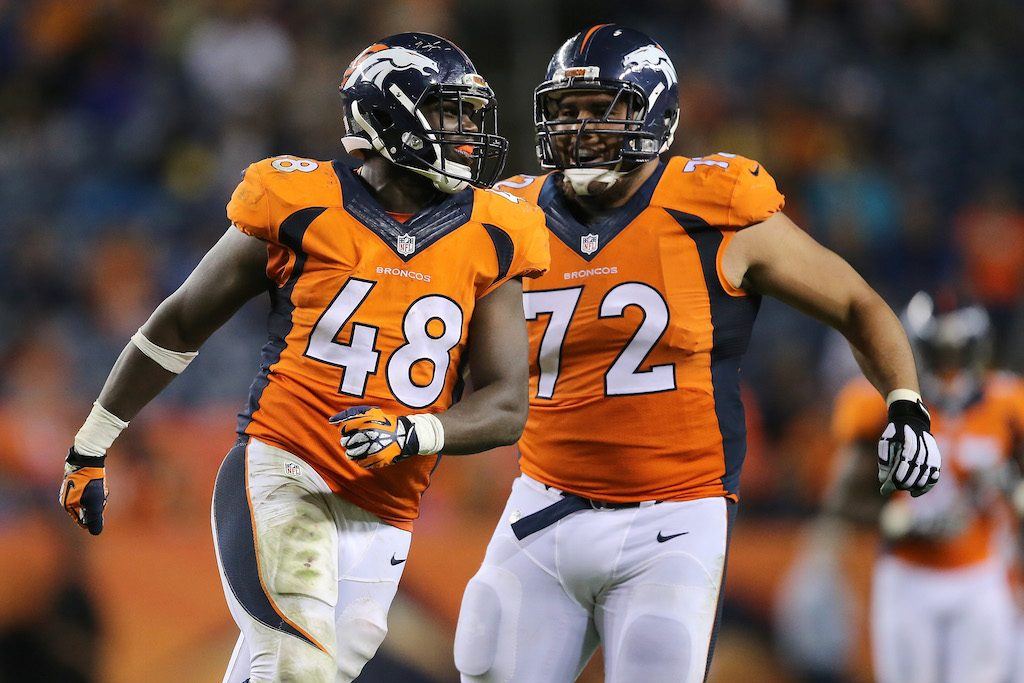 Shaquil Barrett's road to landing on an NFL roster was long and winding. He began his college career at the University of Nebraska Omaha, and after playing just one season in Omaha, the school decided to drop its football program. Barrett ended up transferring to Colorado State, where he was a three-year starter and won the Mountain West Conference Defensive Player of the Year award as a senior in 2013.
Despite his immense success in college, Barrett watched the 2014 NFL Draft come and go without hearing his name called, but he was able to land a deal as an undrafted free agent with the Broncos shortly after the seventh round came to an end. He ended up being waived during final cuts in 2014, but the Broncos saw enough potential to re-sign him to their practice squad for the entire regular season. Then something clicked for Barrett during the 2015 offseason.
The 23-year-old outside linebacker was nothing short of dominant during the 2015 preseason, and the Broncos had no choice but to find a place for him on their 53-man roster. He served as the primary backup to both Von Miller and DeMarcus Ware in his first season on an active NFL roster, making six starts while Ware was out with a back injury. Barrett went on to force four fumbles, recover two fumbles, and rack up 5.5 sacks and 42 total tackles.
With Ware again struggling to stay healthy, we see Barrett taking on an even bigger role in Denver's dominant defense in 2016. When the dust settles on the upcoming season, we wouldn't be the least bit surprised to see Barrett end up with a double-digit sack total, multiple forced turnovers, and a spot on the 2016 AFC Pro Bowl roster.
2. Clive Walford, TE, Oakland Raiders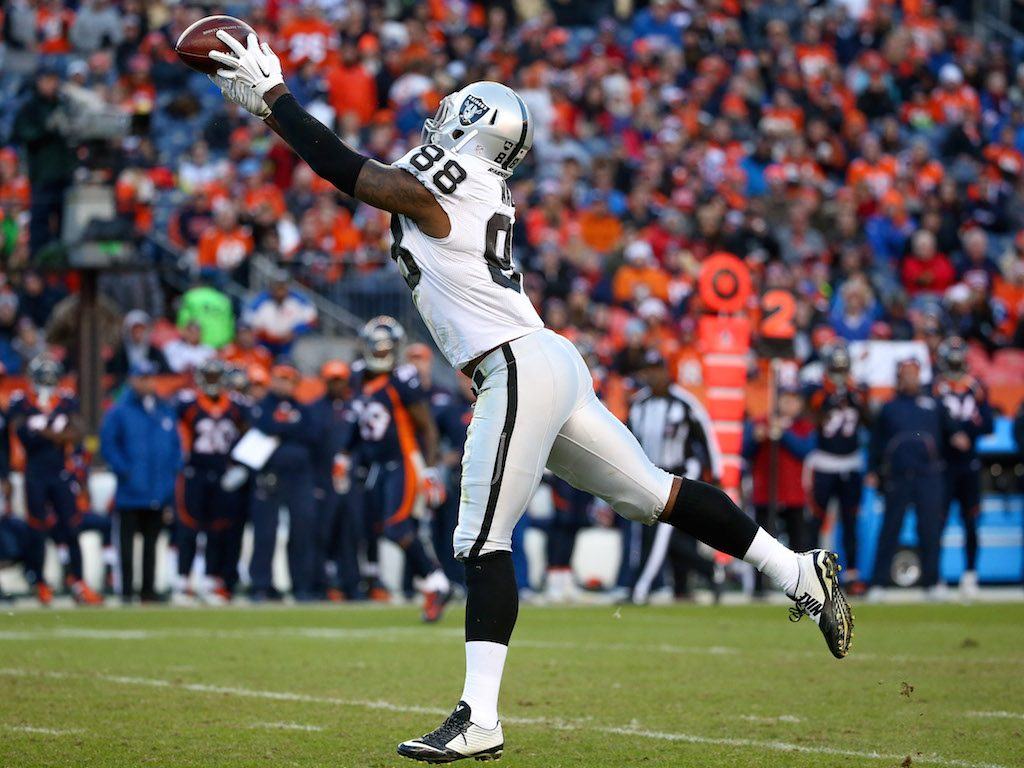 Fortunately for Clive Walford and the Raiders, the 24-year-old tight end appears to be fully recovered from the ATV accident that cost him the entire offseason. It's very likely that the former Miami Hurricane could ultimately prove to be the X-factor in the fast-rising Oakland offense in 2016.
At 6-foot-4 and 254 pounds with above average speed, Walford has the makings of an excellent red zone and middle of the field target for quarterback Derek Carr, and he happens to be a solid blocker as well. If he can stay healthy, we expect Walford to develop into an elite NFL tight end in his second professional season.
3. Delvin Breaux, CB, New Orleans Saints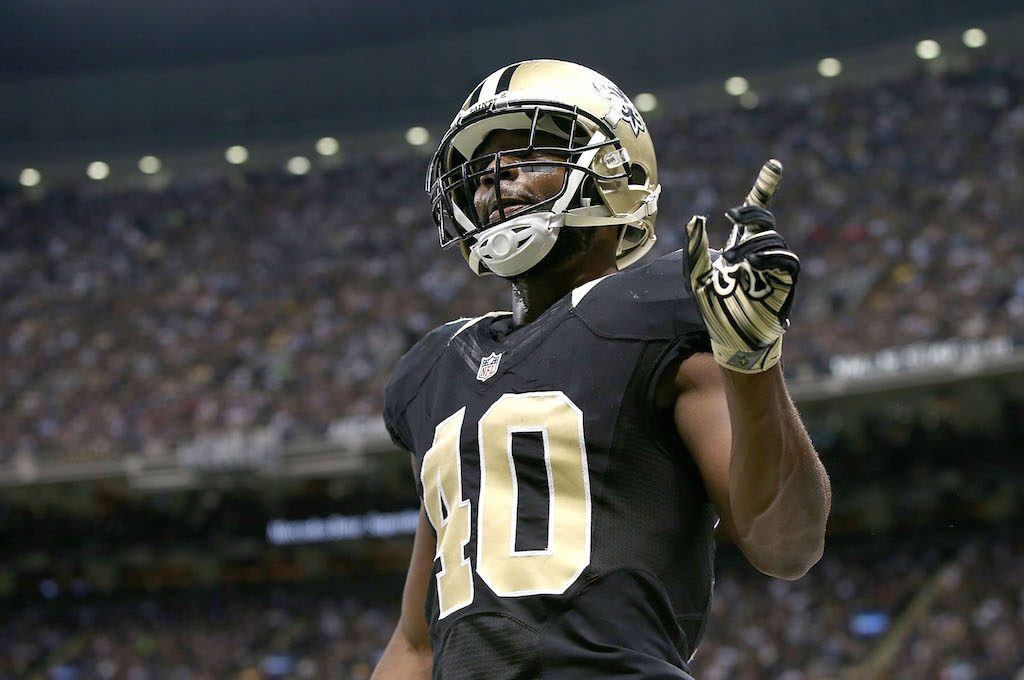 Delvin Breaux's journey to the NFL was unconventional. After suffering a serious injury as a high school senior, the New Orleans native still signed with LSU, but never played a down for the Tigers. He eventually left school, and went on to play arena football for two years before signing on with the Hamilton Tiger-Cats of the Canadian Football League.
After completely dominating the CFL, Breaux landed a contract with his hometown team, the New Orleans Saints. In his first NFL season Breaux played at a borderline All-Pro level, and we expect even more from the 26-year-old cornerback in 2016.
4. Ladarius Green, TE, Pittsburgh Steelers
Prior to signing with the Steelers this offseason, Ladarius Green spent his entire four-year NFL career playing behind future Hall of Fame tight end Antonio Gates. Now he is the unquestioned starter in arguably the best offense in the entire league.
With Antonio Brown sure to draw extra attention from opposing defenses, Green, who is extremely athletic, should almost exclusively see single coverage over the middle of the field and in the red zone throughout the season. As a result, we fully expect him to earn his first Pro Bowl selection in 2016.
5. Bradley Roby, CB, Denver Broncos
Chris Harris Jr. and Aqib Talib may get more notoriety in addition to being listed as the Broncos' starting cornerbacks, but when it comes to on-field performance, Bradley Roby isn't far behind either player.
Fortunately for the former Ohio State standout, the Broncos spend close to 75% of their defensive snaps playing in their nickel defense. This means that Roby plays as many snaps as most starters, and he does so at an extremely high level. All said, we believe that this will be the year Roby stops flying under the radar and earns the Pro Bowl recognition he deserves.
6. Thomas Rawls, RB, Seattle Seahawks
Thomas Rawls came out of nowhere in 2015 to prove he can be a highly effective running back in the National Football League. With the retirement of Marshawn Lynch, the former undrafted free agent out of Central Michigan will be thrust into the role of starting running back for the Seahawks in 2016.
Based on what we saw out of Rawls during his rookie season (147 carries for 830 yards and four touchdowns), we are confident he will emerge as one of the premier backs in the league in his second professional season.
7. Preston Smith, OLB, Washington Redskins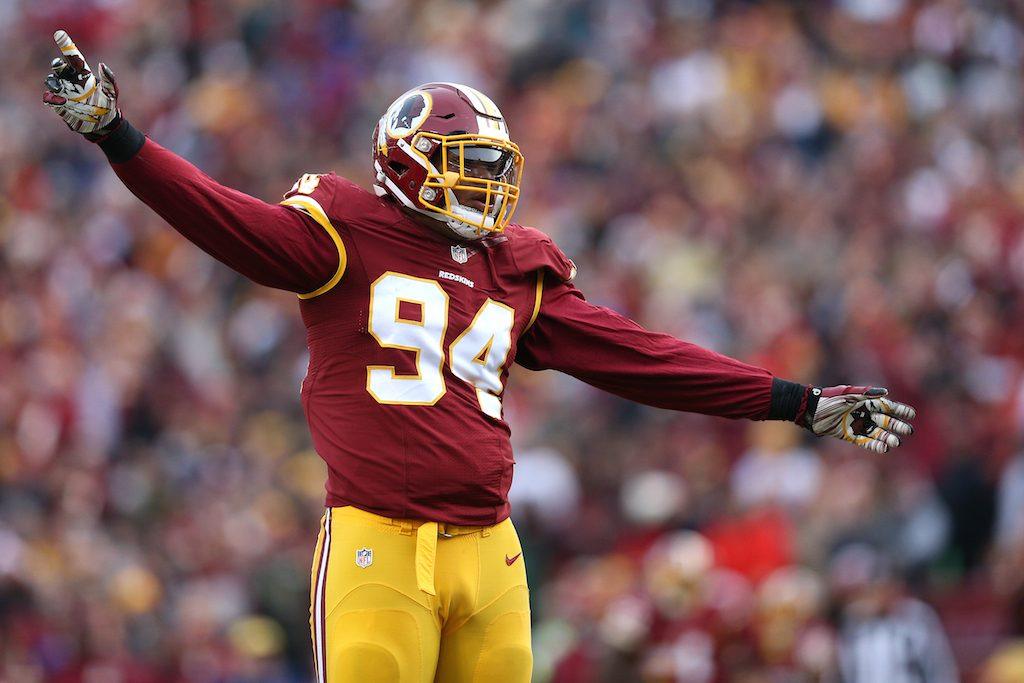 Preston Smith came on strong as a rookie late in 2015 (he recorded five sacks in the final three games of the season), and with the improvements the Redskins made to their defense this offseason, the 2016 season could be special for the 23-year-old outside linebacker. Washington went out and transformed their secondary into one of the best units in the league, which should give Smith more time to get to opposing quarterbacks.
With a legitimate threat in Ryan Kerrigan on the other side of the defense, the former Mississippi State Bullldog should find himself in a high number of one-on-one pass rush situations. Don't be shocked if Smith ends up with close to 15 sacks and earns Pro Bowl honors in 2015.
8. David Johnson, RB, Arizona Cardinals
David Johnson flashed the explosive ability to make big plays in several ways as a rookie in 2015. According to Arizona head coach Bruce Arians, the former Northern Iowa standout showed enough that he will be the Cardinals' workhorse back in 2016.
With his ability to run between the tackles, outrun defenders on the edge, and catch passes out of the backfield, Johnson has all of the makings of an All-Pro NFL running back. On top of that, he is also arguably the best kick returner in the league. Expect 2016 to be a huge year for Johnson.
9. Kony Ealy, DE, Carolina Panthers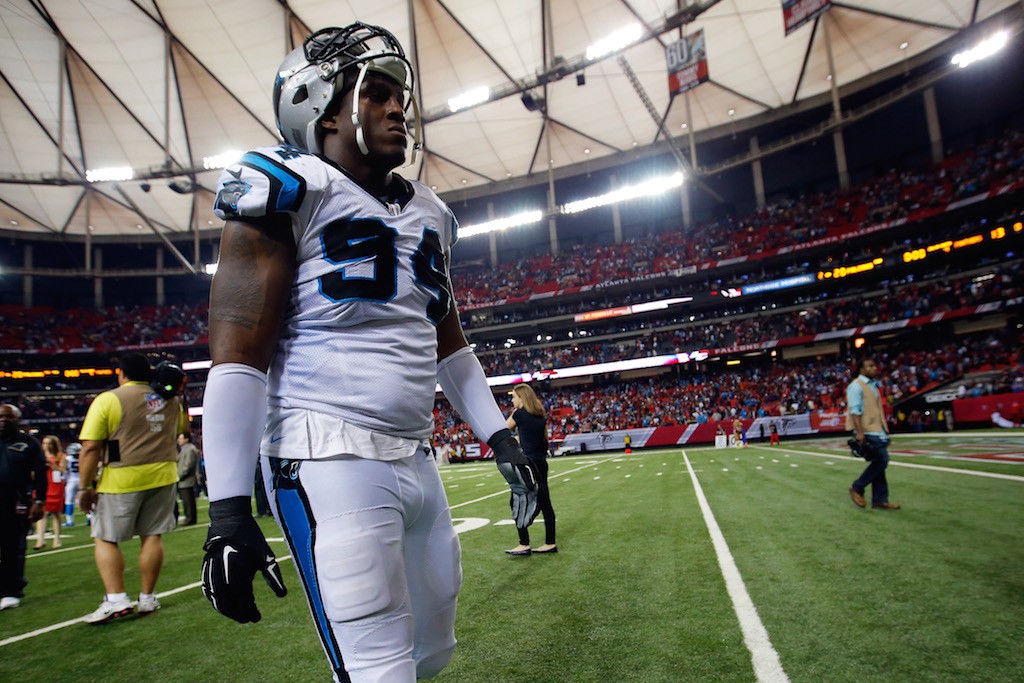 As we wrote earlier this offseason, Kony Ealy showed the rest of the league what kind of player he can be during the Panthers' loss to the Denver Broncos in Super Bowl 50. In that game, he racked up four total tackles, three sacks, and an interception, while making life miserable for Peyton Manning for almost the entire game.
In 2016, Ealy will be a full-time starter for the Panthers (for the first time in his career), and we believe that he will earn his first Pro Bowl berth as a result.
Statistics courtesy of Pro-Football-Reference.