Will Christian McCaffrey Be the Most Productive NFL Rookie in 2017?
Every year, several rookies prove to be truly impactful at the NFL level. Last year we saw players such as Dak Prescott, Ezekiel Elliott, Jordan Howard, Jack Conklin, Joey Bosa, and Tyreek Hill all take the NFL by storm in their first professional seasons. Who will be this year's group of impact rookies? Only time will tell. But our predictions involve these 15 NFL rookies standing out as the most likely phenoms in 2017.
1. Jamal Adams, S, New York Jets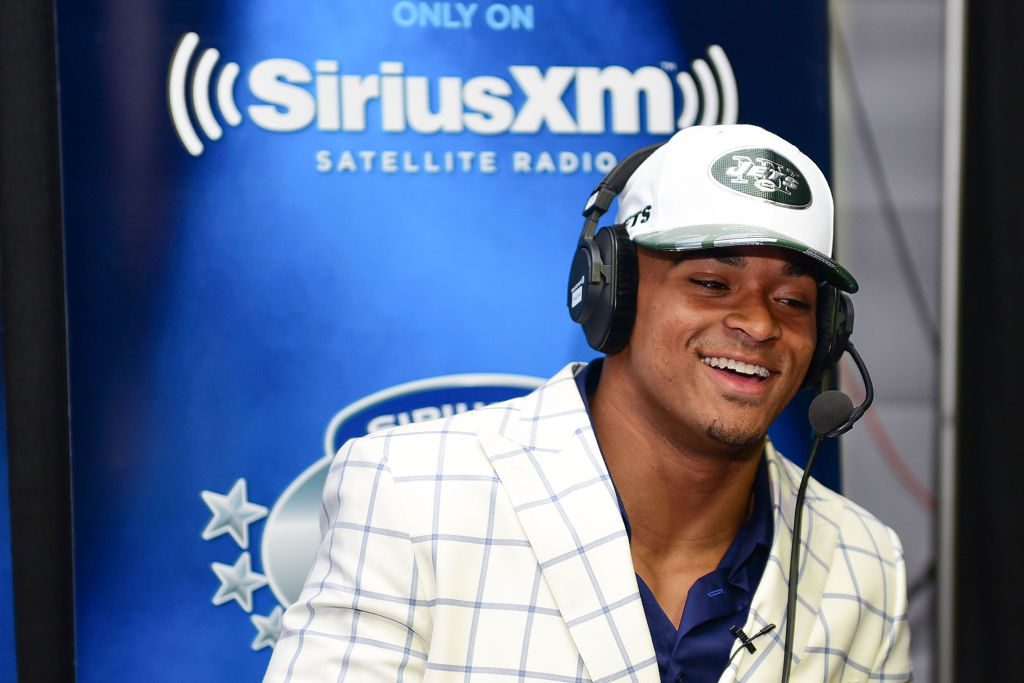 Safety Jamal Adams has the ability to be a complete game-changer in the New York Jets' secondary. The former LSU Tiger should be a Week 1 starter. In our eyes he is one of the top contenders to take home the 2017 NFL Defensive Rookie of the Year award. Expect to see Adams develop into a perennial All-Pro candidate.
2. Christian McCaffrey, RB, Carolina Panthers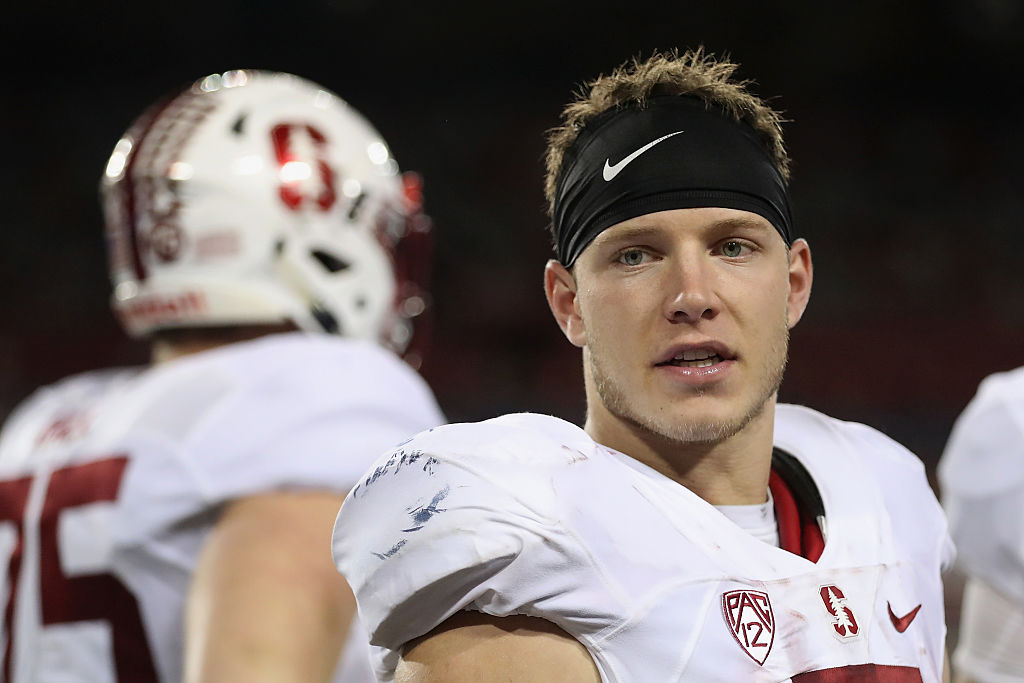 Christian McCaffrey was arguably the most explosive offensive player in college football for the last two years. We are still a bit apprehensive about his ability to make an immediate impact in the NFL for no other reason than the fact that he had a whopping 748 touches in his final two seasons (2015 and 2016) at Stanford. If he is completely healthy (and stays healthy), though, McCaffrey has the ability to be a game-changer as a running back, receiver, and kick/punt returner.
3. Malik Hooker, S, Indianapolis Colts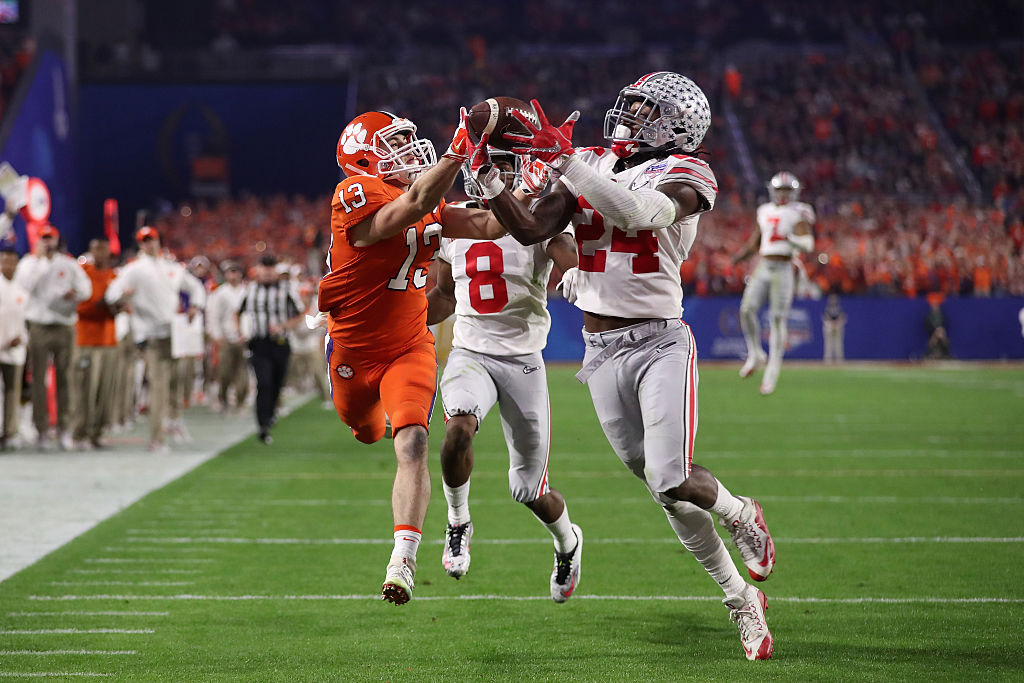 Safety Malik Hooker was an absolute steal for the Indianapolis Colts. Not only did he fill a pressing need in the Colts' secondary, but he has the ability to be a Pro Bowler for the next decade. Expect the former Ohio State standout to be a Week 1 starter.
4. Corey Davis, WR, Tennessee Titans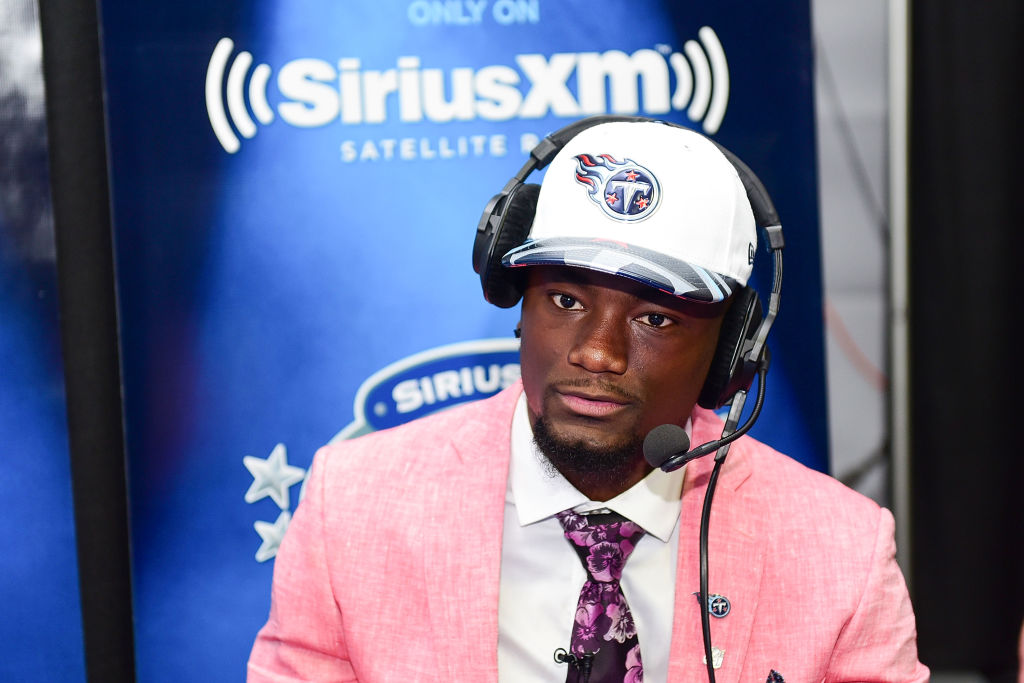 Wide receiver Corey Davis is coming off an ankle injury that caused him to miss most of the pre-draft workout process. But that didn't stop the Tennessee Titans from taking him with the No. 5 overall pick in the NFL Draft. All signs point toward the former Western Michigan star being ready for the season. He could emerge as Tennessee's No. 1 wide receiver to open the season. If he does, expect to see Davis garner attention as an Offensive Rookie of the Year candidate.
5. Leonard Fournette, RB, Jacksonville Jaguars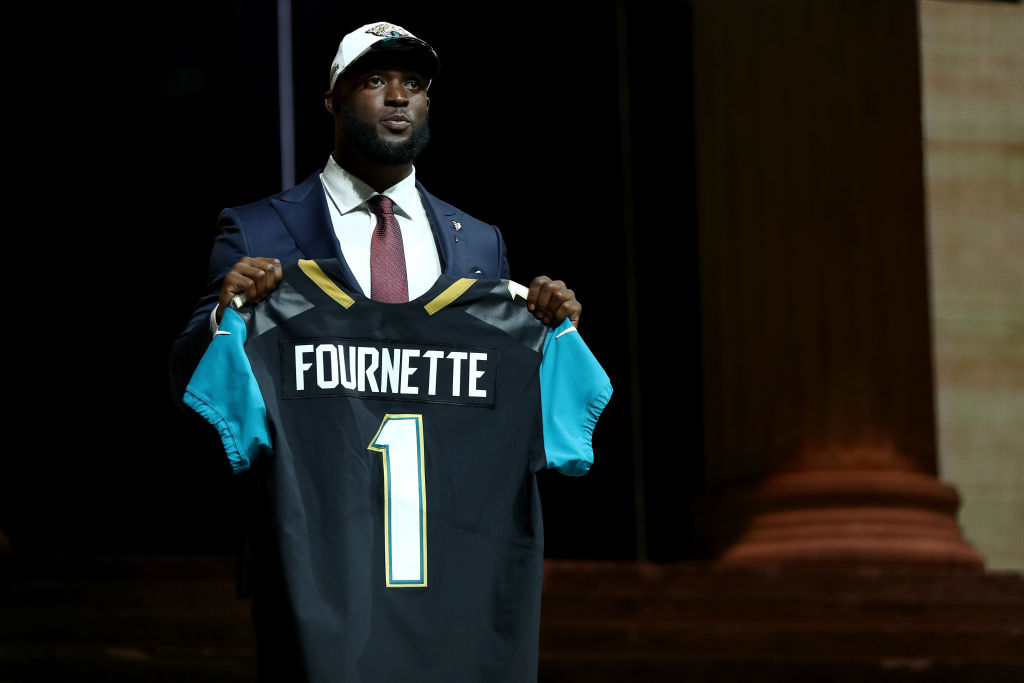 Leonard Fournette is currently the favorite in Vegas to take home the 2017 NFL Offensive Rookie of the Year award. The former LSU Tiger is a virtual lock to be the Jaguars' Week 1 starting running back given his natural talent and the fact that he was the No. 4 overall pick in the draft. If he lives up to his potential, Fournette has the ability to have a season similar to Ezekiel Elliott's rookie season in 2016.
6. Jonathan Allen, DE, Washington Redskins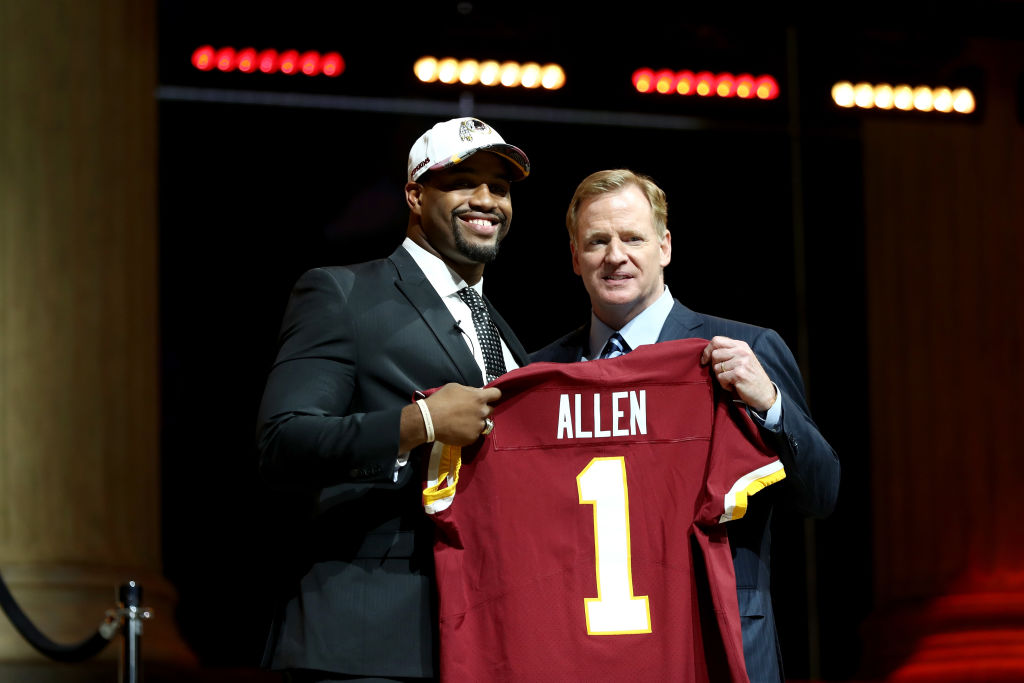 This one is completely dependent on the health of Jonathan Allen's shoulders. If he is at 100%, the former Alabama star will contend for Defensive Rookie of the Year and Pro Bowl honors. If not, the 6-foot-3, 286-pounder could have a short-lived NFL career.
7. Gareon Conley, CB, Oakland Raiders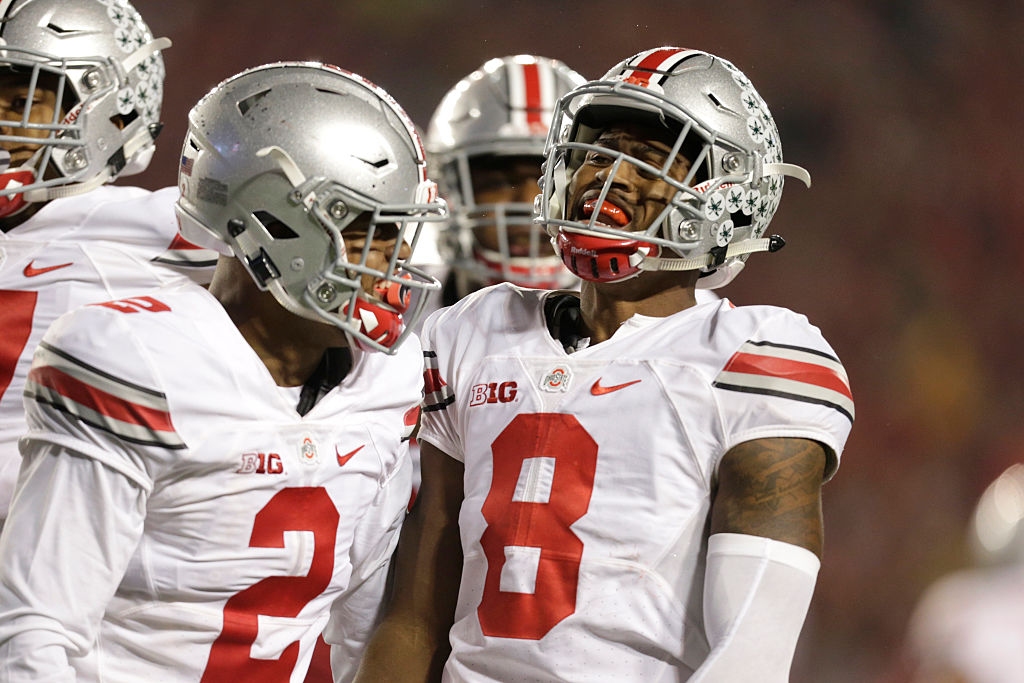 First things first, Gareon Conley is still facing potential legal issues that could derail his NFL career before it gets off the ground. If he ends up being cleared of any wrongdoing (as the Raiders obviously expect), Conley could be just what the doctor ordered for Oakland's lackluster secondary. He could require some time to adjust to playing in the NFL. But by the end of the 2017 season, we expect the former Ohio State Buckeye to be the Raiders' top cornerback.
8. Deshaun Watson, QB, Houston Texans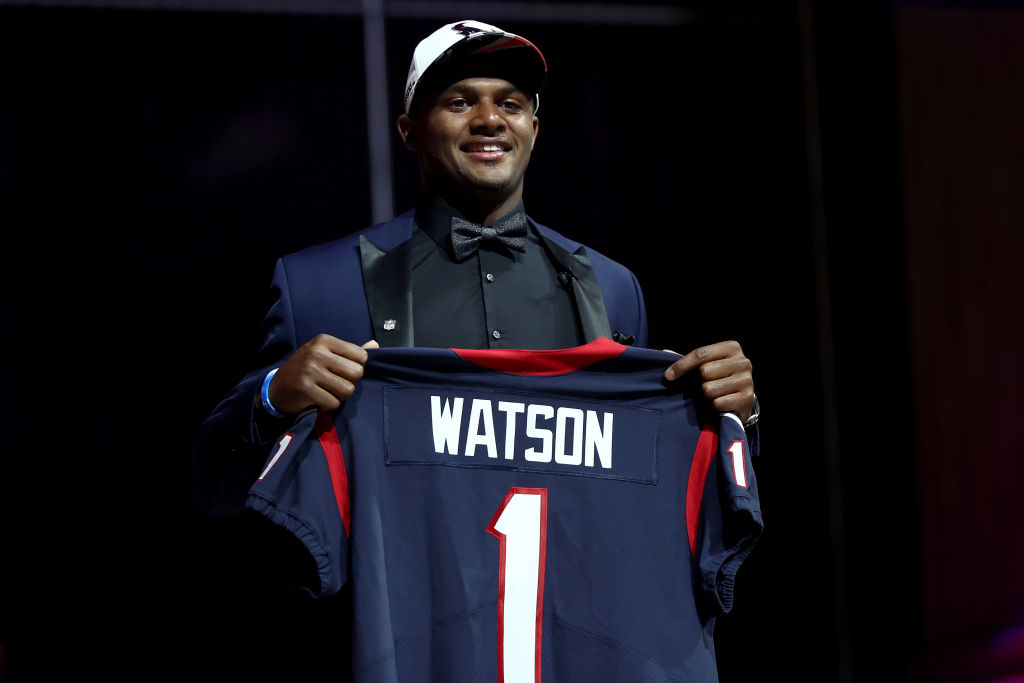 Deshaun Watson still has to win the starting job in Houston, which is far from guaranteed. If he does, the former Clemson Tiger will be in a situation where he can have a great deal of success as a rookie. The Texans have a solid offensive line; one of the league's better rushing attacks; a strong group of pass catchers; and a defense that should be dominant enough to keep them close in every game.
All said, Watson could ultimately quarterback the Texans to the postseason (giving him a leg up in Offensive Rookie of the Year voting) in his first professional season — if he wins the job.
9. Taco Charlton, DE, Dallas Cowboys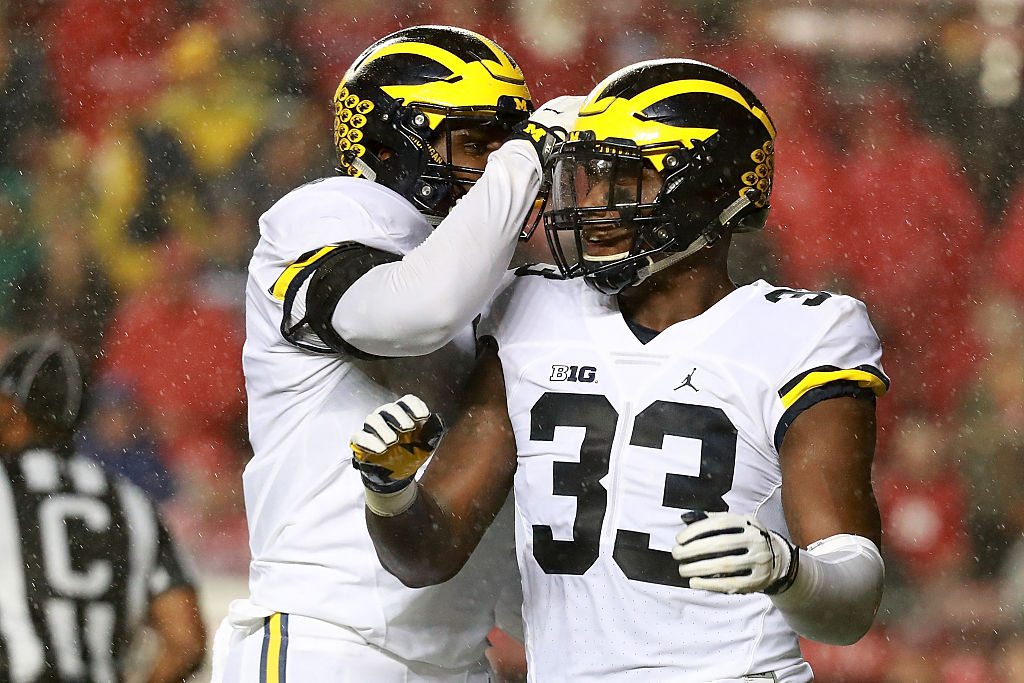 Bottom line: The Cowboys desperately need Taco Charlton to have an impactful rookie season. The team will likely thrust the former Michigan Wolverine into a significant role this fall, as Dallas has minimal depth along their defensive line. If he can live up to his immense potential, Charlton could emerge as a legitimate Pro Bowl candidate in his first NFL season.
10. Charles Harris, OLB, Miami Dolphins
Charles Harris will have a legitimate chance at starting opposite of All-Pro Cam Wake in 2017. If that proves to be the case, the Miami Dolphins could have one of the top pass rushes in the league. The former Missouri Tiger has an elite pass-rush ability. With Wake drawing the bulk of the attention from opposing offenses, he could easily put up a double-digit sack total in his rookie season.
11. Myles Garrett, DE, Cleveland Browns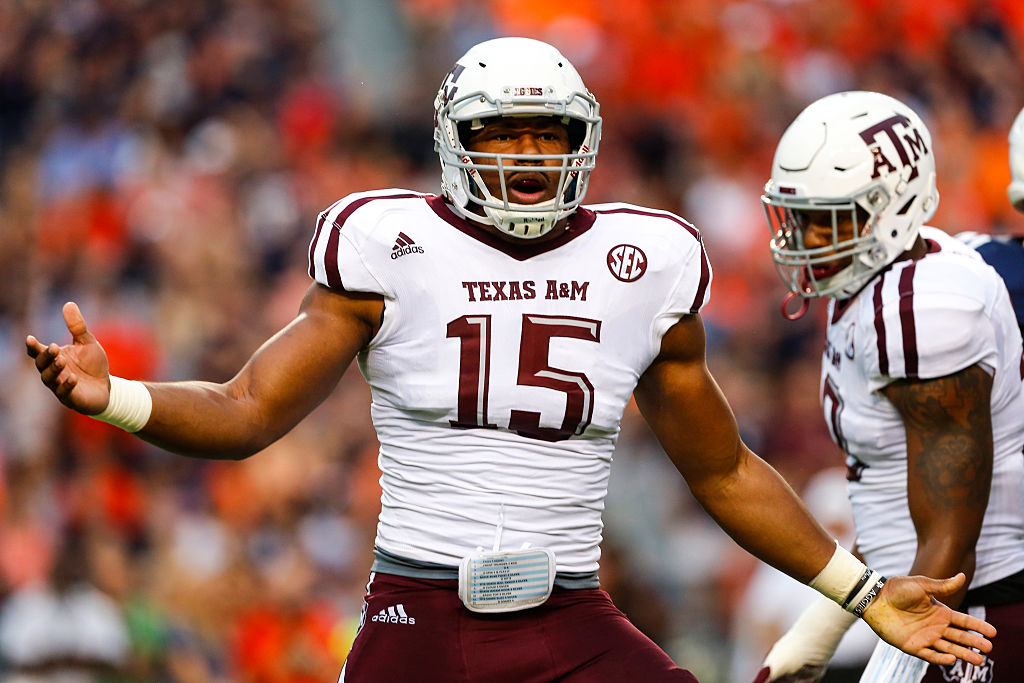 Myles Garrett is one of the most physically gifted players to ever enter the NFL. For that fact alone, he should be able to make a noticeable impact on the Cleveland Browns' defense in his rookie season. If he is able to refine his pass rush technique over the next couple of months and adjust to the harsh reality of facing NFL offensive tackles on a weekly basis, the former Texas A&M Aggie will be tough to beat in NFL Defensive Rookie of the Year voting next January. Make no mistake about it, Garrett has the tools to have a Hall of Fame-caliber NFL career.
12. Joe Mixon, RB, Cincinnati Bengals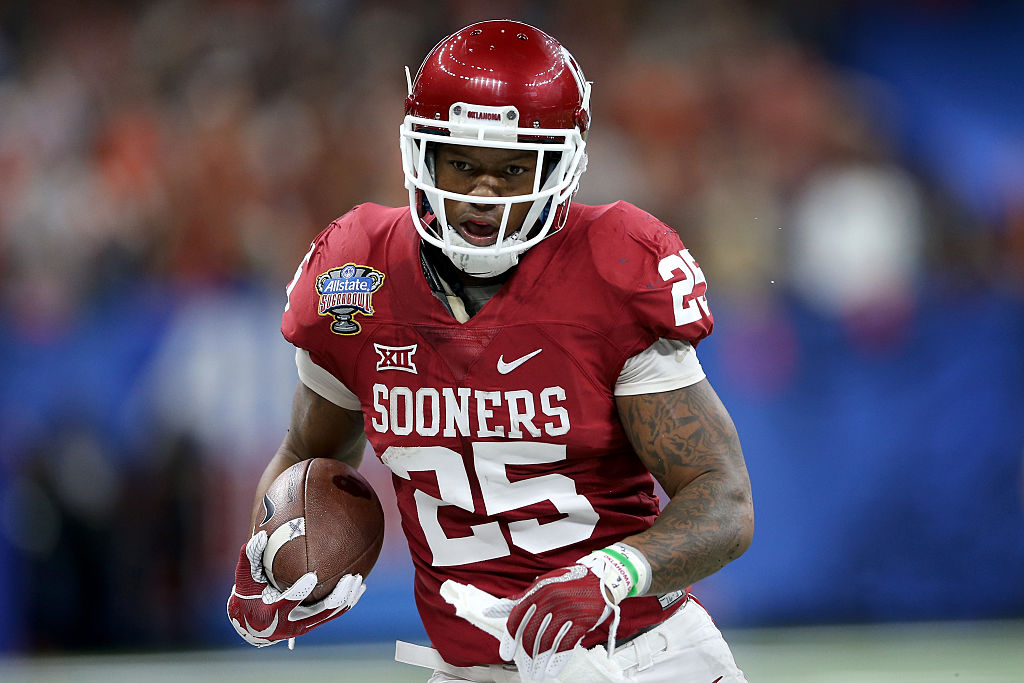 The Bengals took a massive risk when they selected Joe Mixon in the second round of the draft. And at the end of the day, we firmly believe that the former Oklahoma running back will reward them this fall.
Mixon still has to compete for carries with veterans Jeremy Hill and Giovani Bernard, of course. But based on the reports coming out of Cincinnati's offseason program, all signs point toward Mixon leapfrogging Hill as the team's lead running back on the Bengals depth chart before the season opens in September. If that proves to be the case, expect to see Mixon finish his rookie season with over 1,000 rushing yards.
13. Samaje Perine, RB, Washington Redskins
Samaje Perine was a fourth-round pick in the NFL Draft. But he could still emerge as the Redskins' starting running back early in the 2017 season. The former Oklahoma Sooner has the skill set to be an every-down running back in the NFL. But he'll first have to compete for carries with Robert Kelley and Matt Jones during training camp.
Perine has already caught the attention of Washington head coach Jay Gruden during minicamps and OTAs. Given Gruden's glowing reviews, we believe that Perine will, at minimum, see the bulk of Washington's work around the goal line. That said, we wouldn't be surprised if he ends up leading the team in rushing yards and rushing touchdowns as a rookie.
14. Jarrad Davis, LB, Detroit Lions
Jarrad Davis was one of the more unheralded first-round picks in the 2017 NFL Draft, but he should make an immediate impact for the Lions. The former Florida Gator has the skill set to be a true three-down linebacker in today's pass-heavy NFL, and he is an absolute football junkie. Expect Davis to start for Detroit in Week 1 of his rookie season and play at a high level.
15. Kareem Hunt, RB, Kansas City Chiefs

Kareem Hunt could prove to be one of the biggest steals of the 2017 NFL Draft. The former Toldeo star is a great fit for Andy Reid's offense, and has been turning heads during offseason workouts. Hunt will have to wait until training camp (when teams start practicing in full pads) to truly make his move up Kansas City's depth chart.
If he continues his strong performance throughout training camp and the team's preseason games, Hunt could very well win the Chiefs' starting job before the regular season opens in September. If he does, he could have a rookie season on par with Jordan Howard's 2016 season for the Chicago Bears.
Statistics courtesy of Pro-Football-Reference and Sports-Reference.