NFL Predictions: Where 5 Hot Players Will Play in 2016
There is no slow time of year in the National Football League. A few weeks after the conclusion of Super Bowl 50, the 2016 offseason will open and rosters will turn over, causing fan bases around the country to be overcome with optimism regarding their team's outlook for the upcoming season. One of the most exciting aspects of the NFL offseason is seeing big-name players change teams. With that, here is a look at our predictions on where five big-name players — who we project to be available when free agency opens in March — will play in 2016.
1. Eric Weddle, safety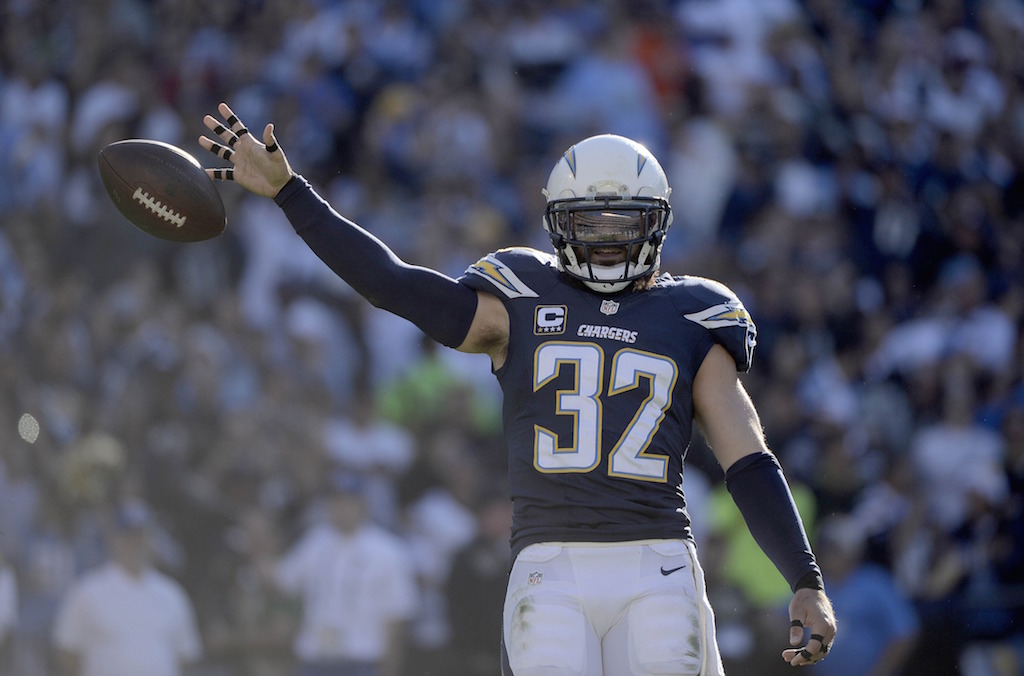 2015 Team

: San Diego Chargers

Age

: 31

Contract Status

: Unrestricted free agent
At this point, Eric Weddle changing teams in 2016 is a done deal. In fact, this situation has turned into an ugly divorce rather quickly. After earning All-Pro honors in five of his nine seasons with the Chargers, Weddle expected the team to step up with a hefty contract extension that would allow him to finish his career with the franchise.
However, the Chargers' front office saw things differently and basically stopped trying to sign Weddle, who is one of the greatest defensive players in team history, before the 2015 season even started. Needless to say, both sides knew that the 2015 season would be the 31-year-old safety's last with the team. While Weddle may be on the tail end of his career, he is sure to draw plenty of attention on the free agency market this offseason.
2016 Team Prediction: Pittsburgh Steelers
2. Sam Bradford, quarterback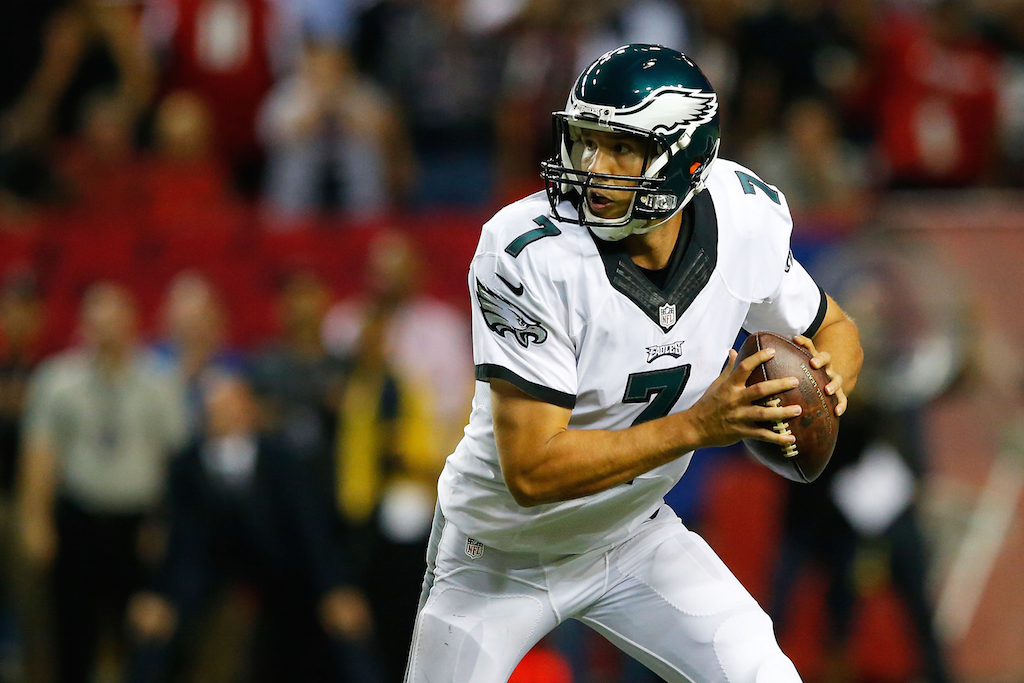 2015 Team

: Philadelphia Eagles

Age

: 28

Contract Status

: Unrestricted free agent
Sam Bradford's future in Philadelphia likely depends on who the Eagles hire as their next head coach. We wouldn't be totally shocked if he returns to the City of Brotherly Love for a second season, but as of now we fully expect the 2008 Heisman Trophy winner to test the free agency market this offseason. And with the scarcity of available (and competent) quarterbacks both in free agency and the NFL Draft this year, we could totally see another franchise breaking the bank to sign Bradford.
2016 Team Prediction: Houston Texans
3. Matt Forte, running back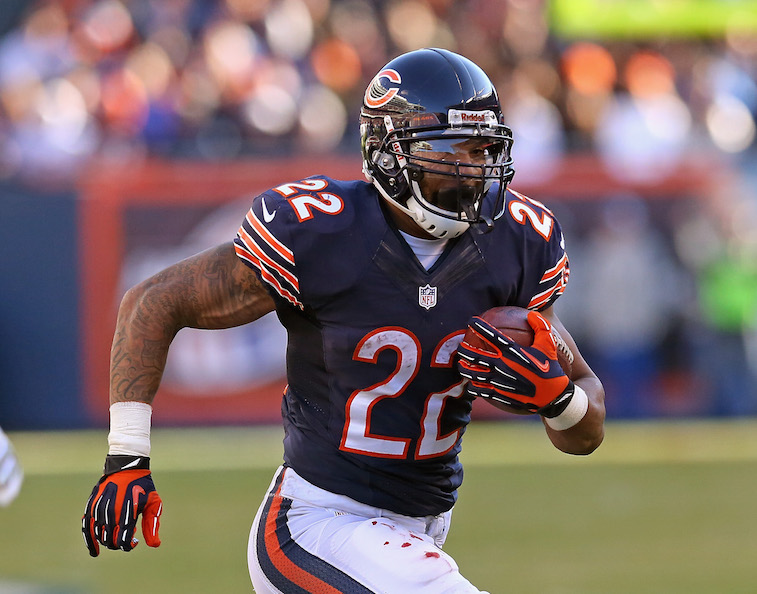 2015 Team

: Chicago Bears

Age

: 30

Contract Status

: Unrestricted free agent
There typically isn't much of a market for 30-year-old running backs in the NFL, but Matt Forte's well-rounded skill set should make him attractive to Super Bowl-contending teams that are desperate for help or depth at the position. While the Bears have more than enough salary cap space available (they are currently projected to have well over $50 million at their disposal in 2016) to re-sign Forte, we believe that the team is committed to moving forward with their ongoing rebuilding project.
2016 Team Prediction: New England Patriots
4. Lamar Miller, running back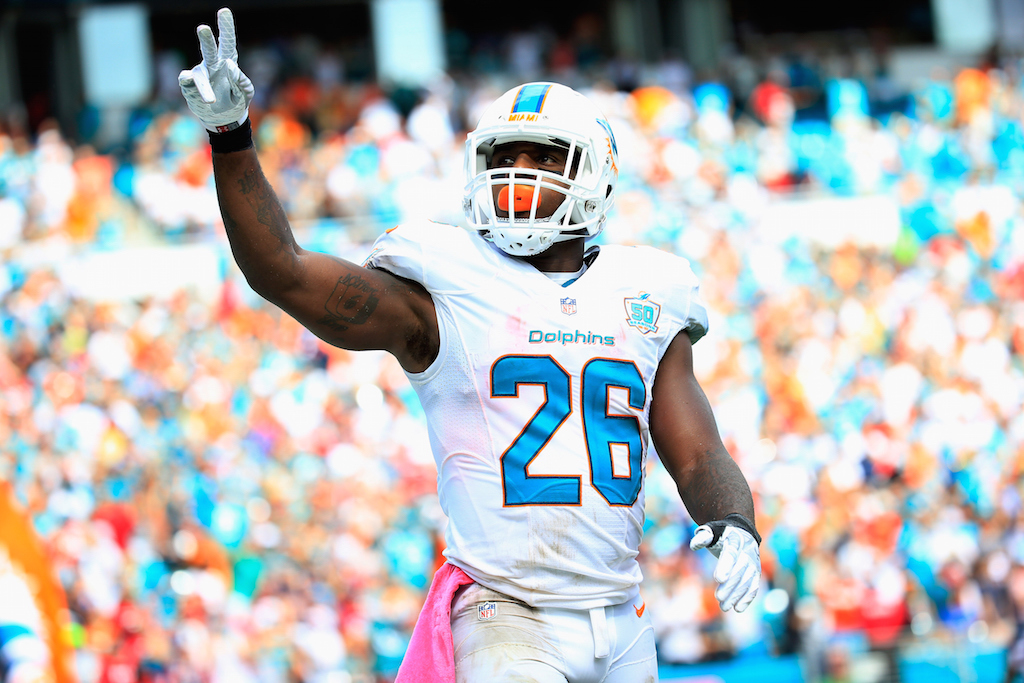 2015 Team

: Miami Dolphins

Age

: 24

Contract Status

: Unrestricted free agent
A lot can change before the 2016 free agency period opens, but as of now, there is no way the Dolphins can afford to re-sign Lamar Miller, who has a 4.6 yards per carry average for his career. Miami is currently projected to be more than $6 million over the salary cap in 2016, and that is without Miller and defensive end Olivier Vernon on their books. We expect Miller to draw quite a bit of interest during free agency, as he is just 24 years old and has established himself as one of the most explosive every-down backs in the league.
2016 Team Prediction: New York Giants
5. DeMarcus Ware, outside linebacker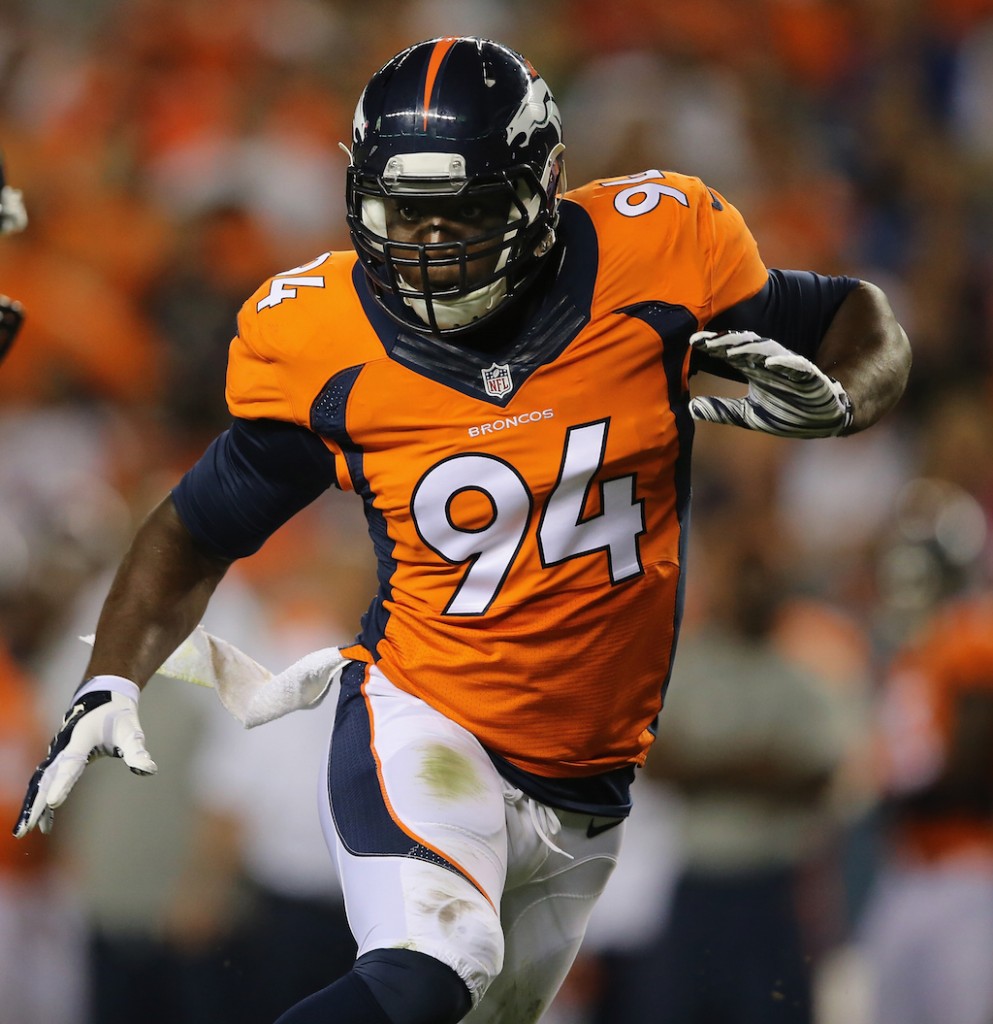 2015 Team

: Denver Broncos

Age

: 33

Contract Status

: One year remaining on the three-year, $30 million deal he signed in 2014
While DeMarcus Ware remains an elite pass rusher — when healthy — the Broncos have several young core players (Von Miller, Malik Jackson, Derek Wolfe, Brandon Marshall, Brock Osweiler, and more) who need to be re-signed. As a result, we believe that they will release Ware, who is likely a future Hall of Famer, which will free up $10 million in salary cap space. While he likely won't land another huge deal, there will still be a market for Ware if the Broncos do indeed release the 11-year NFL veteran.
2016 Team Prediction: Arizona Cardinals
Statistics courtesy of Pro-Football-Reference. All contract data courtesy of Spotrac.