NFL: Preseason NFC East Predictions
NFL Training camp always reminds us that it's almost time for the official football season. Fans start to scan through their team's schedules and prepare for the upcoming season. So, with OTAs now officially in the books and training camps coming up, it's time to make some predictions concerning each division.
We'll kick things off with the always-interesting NFC East, which featured a division winner with a 9-7 record in the Washington Redskins last season. Let's start with the NFC East predictions concerning where each team will land, and then evaluate each on a team-by-team basis.
Dallas Cowboys
Washington Redskins
New York Giants
Philadelphia Eagles
Dallas Cowboys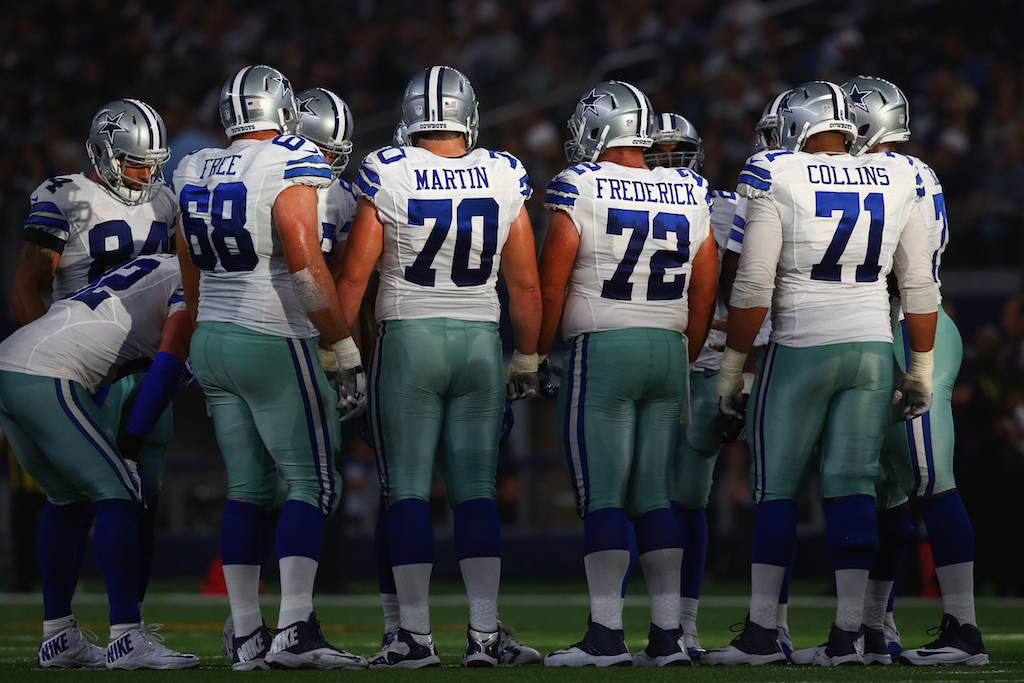 The team that finished last in the division at 4-12 will make an impressive turnaround and take the crown in 2016. To put it simply, the Cowboys were surprisingly not bad defensively last year, and as we all know, they played almost the entire year without Tony Romo.
When Romo was out with two collarbone injuries, the team managed just a 1-11 record, and couldn't really generate anything resembling a mediocre offense. This year, they'll have a healthy Romo, a healthy Dez Bryant, veteran Jason Witten, and of course the No. 4 overall pick in the 2016 NFL Draft, Ezekiel Elliott.
The Cowboys offense will be loaded, but here's a fun fact. Dallas' defense in 2015 allowed the fewest points (374) in the NFC East, just ahead of the Redskins (379). If their defense is able to have that same type of production in 2016, the offense will do more than enough to make the Cowboys a playoff team and division winner once again.
Washington Redskins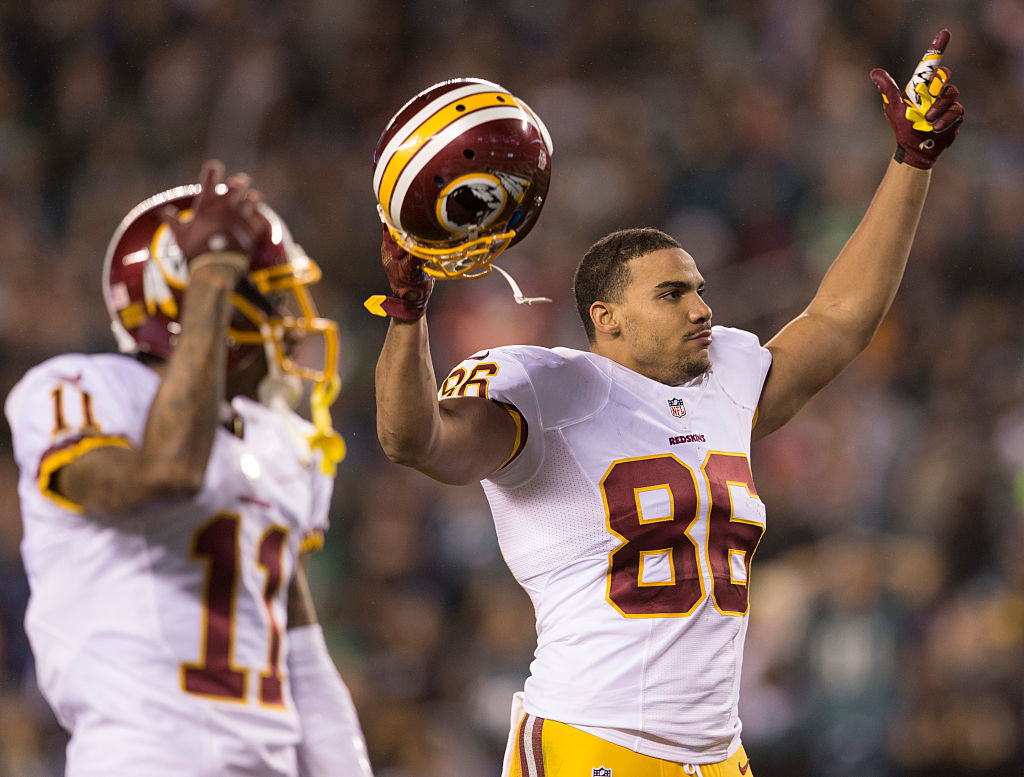 While the Redskins weren't amazing last year, they were the team that decided to grab hold of what was a really, really bad NFC East. Kudos to them, but with at least two of the other three teams in the division improving and getting healthy this season, Washington's path to back-to-back division titles will be brutal.
We think Washington is strong enough to possibly grab a wild card spot, but they won't be able to keep the Cowboys from grabbing the top spot. Kirk Cousins broke out nicely last year for Washington, tossing 29 touchdowns against 11 interceptions, but he's still an unknown. Can he repeat that performance, or will he take a step back?
While Washington has a talented group of pass-catchers, they decided to put all their money on running back Matt Jones to take over the backfield — after letting Alfred Morris leave town. The Redskins will be a solid team, but not a division winner in 2016.
New York Giants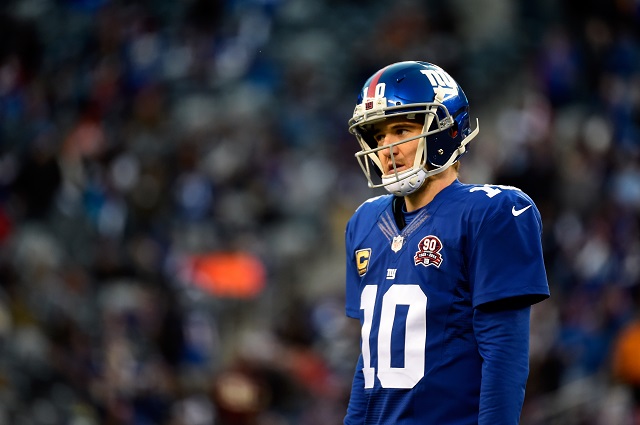 The G-Men are back on the brink of the postseason. While the NFC East won't produce three playoff teams in 2016, the Giants will finish right around the .500 mark, improving from their 6-10 record last season. Eli Manning is sporadic at times, but he had a solid 2015 campaign, throwing for 35 touchdowns against 14 interceptions.
The real star of the show in New York is Odell Beckham Jr. But is their offensive talent enough to get them over the hump? We love the addition of Sterling Shepard out of Oklahoma during the 2016 NFL Draft, and while the offense should be strong, there are obvious reasons to be concerned about the defensive unit.
The Giants' defense gave up the third-most points in the NFL per game last season at 27.6, and we don't really see this changing. Expect Manning and Beckham to have no issues connecting, but the team will lose a few shootouts in 2016.
Philadelphia Eagles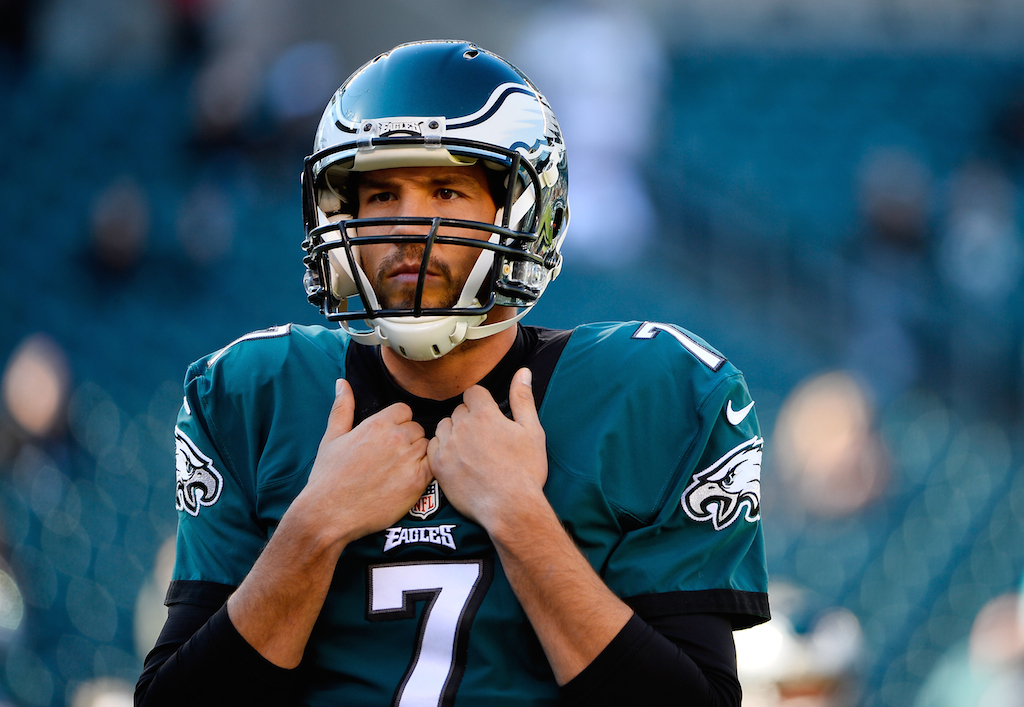 There's good news and bad news for the Eagles. The good news is that they seem to have a pretty bright future in quarterback Carson Wentz. The bad news is that it looks like they're set to roll out the red carpet for another season with Sam Bradford.
While the Eagles have no interest in pushing Wentz onto the field before he's ready — the right move — Bradford isn't the answer at the position. Chase Daniel may actually be a better option in 2016, but overall, it will be interesting to see how Philadelphia's offense looks this season.
New head coach Doug Pederson did a superb job with the Kansas City Chiefs' offense, specifically their running game. We should expect to see a lot of Ryan Mathews this season.
Regardless, the NFC East as a whole has improved. We don't believe the Eagles have done enough this offseason to do much better than 2015. Expect somewhere around a 6-10 or 7-9 finish for Philadelphia, with Wentz getting some playing time later in the year.
Statistics courtesy of ESPN.com and Pro-Football-Reference.com.