NFL: Preseason NFC West Predictions
As we head into the 2016 preseason, we're breaking down the NFL division by division. We've already checked out both the NFC East and NFC South. Now it's time to move to the division with two of the best teams in the entire NFL.
While the Arizona Cardinals were the juggernaut of the NFC West in 2015, we wonder if they can repeat their performance in 2016. The Seattle Seahawks had a nice late-season surge. They are expected to contend for not only the playoffs, but the Super Bowl this coming season. Let's rank our NFC West predictions, and then take a look at each team individually.
Arizona Cardinals
Seattle Seahawks
Los Angeles Rams
San Francisco 49ers
Arizona Cardinals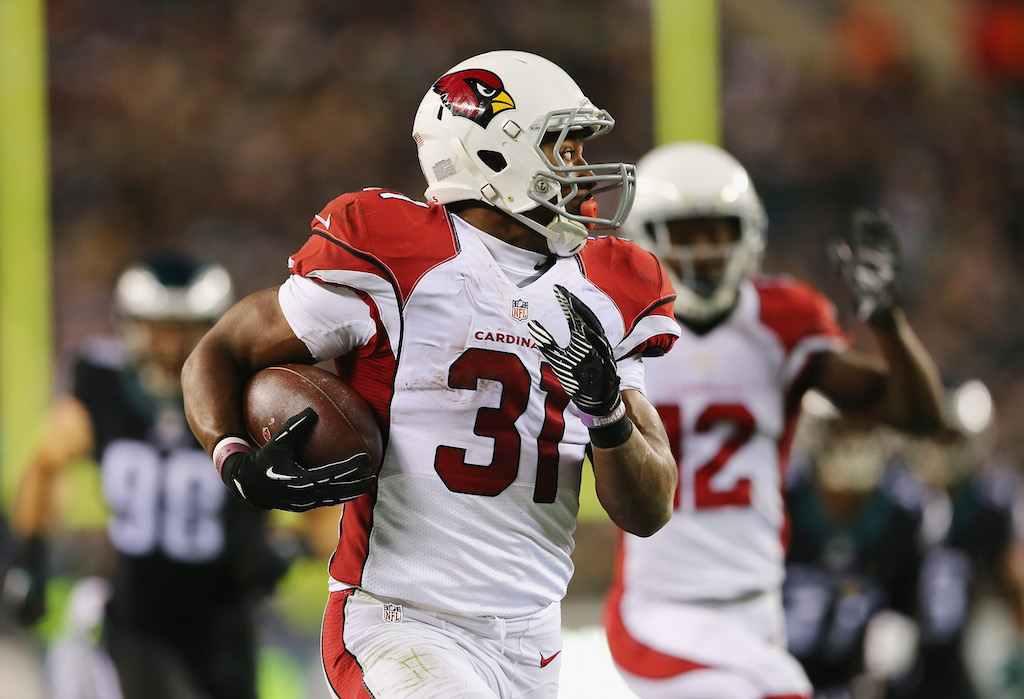 The Cardinals were ridiculous in 2015. Not only did they go 13-3 in the regular season, but they scored the second-most points-per-game at 30.6, while allowing the seventh-fewest at 19.6 points per. They were incredible on both sides of the ball, but unfortunately bowed out to the Carolina Panthers in the postseason.
Now, Carson Palmer and company hope to do it all over again — this time with more postseason success. Between Palmer, Larry Fitzgerald, Michael Floyd, John Brown, David Johnson, Chris Johnson, and Andre Ellington, this team's offense is flat out tiring to talk about. There's so much firepower here that it's hard to envision any defense slowing them down, which is why it was so shocking when Carolina did it with a certain level of ease last year.
Cardinals fans shouldn't be concerned, though, because this unit will once again be at the top of the division and a favorite to take either the No. 1 or No. 2 spot in the NFC.
Seattle Seahawks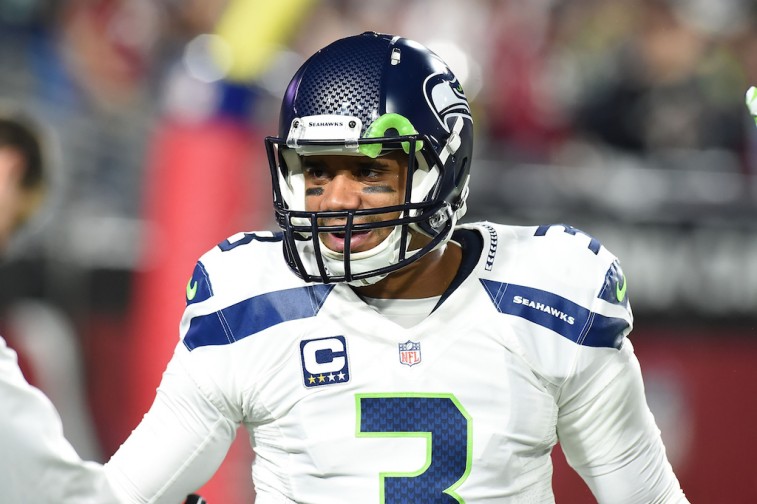 Last season was interesting for the Seahawks to say the least. After an 0-2 start, then a 2-4 record a few weeks later, the Seahawks finally turned it on. They won eight of their final 10 games, including six of the last seven.
Russell Wilson took his game to an entirely new level. Over the last seven games of the year, he threw a ridiculous 24 touchdowns against just one interception. Obviously we can't expect that type of production to continue for an entire season, but Wilson seemed to hit his stride when it mattered most.
The question is, can this carry over into 2016? Seattle, thanks to their ridiculous defense and talented offensive unit, will be a Super Bowl favorite for years to come. Expect them to finish close behind Arizona, and to be able to eclipse that 10-6 record they had in 2015. This will probably be the most brutal wild card team in recent memory.
Los Angeles Rams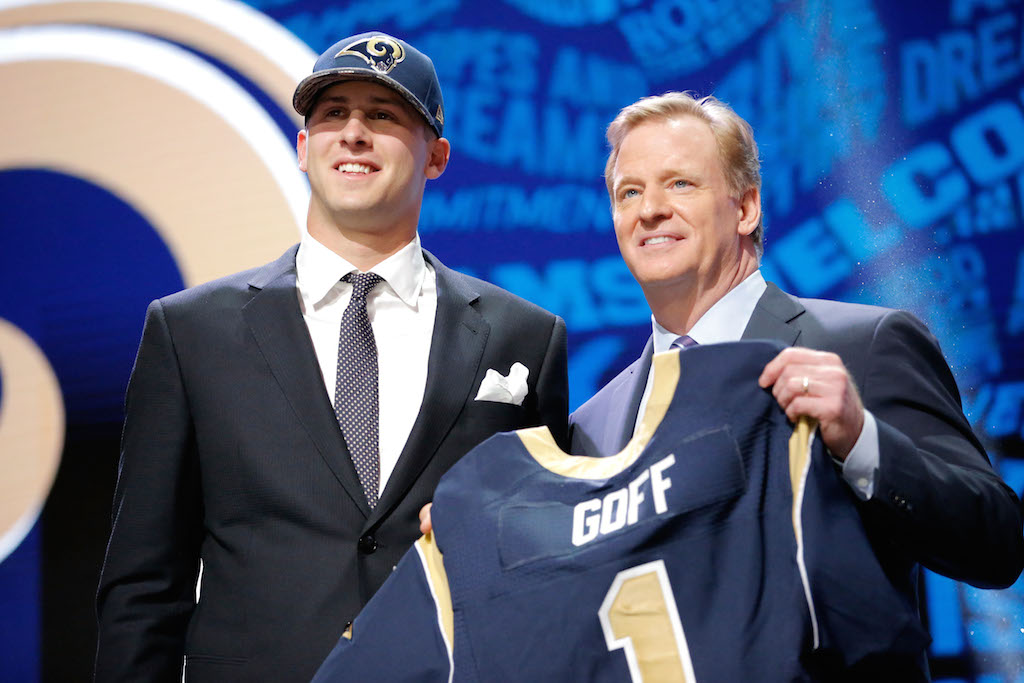 After an up-and-down 4-3 record to start the season, which included victories over both the Cardinals and Seahawks, a five-game losing streak essentially derailed their entire season. The Rams finished at 7-9 last year, and now they've moved from St. Louis to Los Angeles.
The fans in LA are thrilled, while the opposite can be said about St. Louis. Regardless, a new home should make for home games that are filled with fans in the stands. Pairing that with second-year superstar Todd Gurley, as well as a superb defense, should make this team fun to watch.
Unfortunately, the Rams still have plenty of uncertainty at quarterback. Whether they choose to go with Case Keenum or rookie No. 1 pick Jared Goff won't really matter, if we're being honest. Both players will deal with their fair share of bumps and bruises along the way.
We're seeing another .500 season or worse for the Rams. Realistically, 8-8 doesn't sound out of the realm of possibility, and if Goff is able to produce early, this team could potentially be better. Either way, they're still third in the tough NFC West.
San Francisco 49ers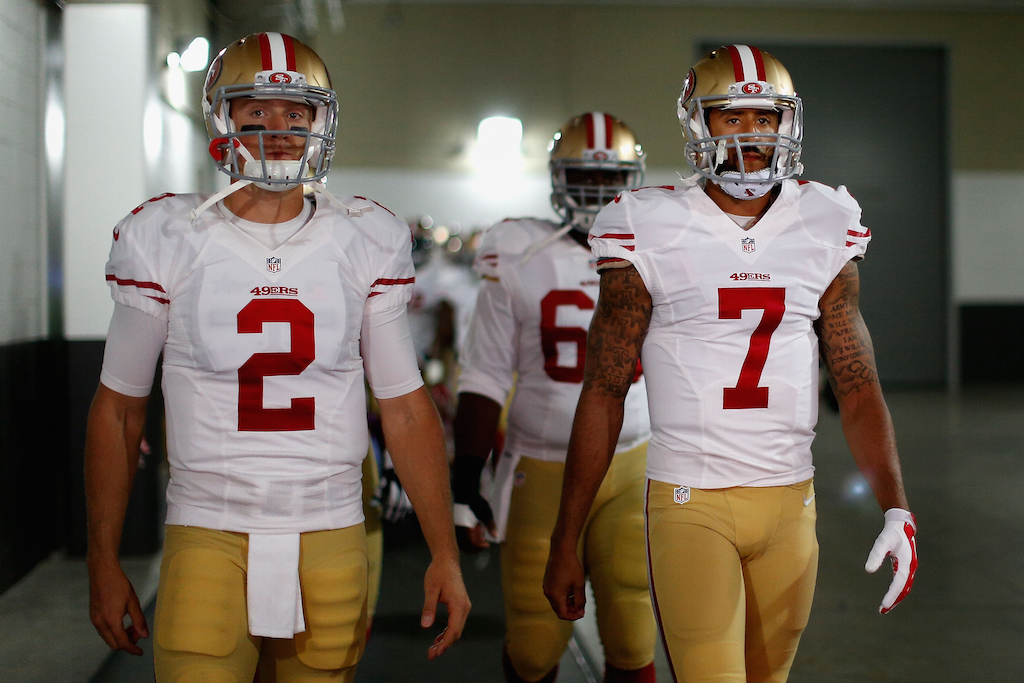 Questions on defense, questions on offense, and a quarterback battle between Blaine Gabbert and Colin Kaepernick. Sure, Chip Kelly is in town, but that probably won't do much for the 49ers, who finished last season at 5-11.
Can San Fran finish better than 5-11? Maybe, but probably not. If they do, it will be right around that 6-10 mark. The 49ers are in a full rebuild mode right now, as this is a unit who averaged 14.9 points-per-game offensively in 2015. It was a brutal season, and unless Kelly can inject some type of incredible magic into the 49ers, it will be yet another rough year.
The playoffs don't even seem feasible right now, and San Francisco fans should unfortunately gear up for yet another top-10 draft pick. At least there's a chance of some interesting prospects in the 2017 NFL draft, right?
Statistics courtesy of ESPN.com and Pro-Football-Reference.com.