NFL Predictions: Who Will Win Every Quarterback Competition
Knowing that quarterback is far and away the most important position in the National Football League, it should come as no surprise that quarterback competitions, no matter the team, attract more attention among fans and in the media than those of every other position combined.
As we head into the start of 2016 NFL training camps, there are six teams — the Cleveland Browns, the San Francisco 49ers, the Denver Broncos, the Philadelphia Eagles, the Los Angeles Rams, and the New York Jets — that still have quarterback battles to settle. Each of the six aforementioned teams have a unique situation at the quarterback position, but as training camp opens, they all still have questions that need to be answered.
With that being said, here are our NFL predictions on which player will win each of the six quarterback competitions around the league during training camp and preseason game action.
1. Cleveland Browns
Contenders:
Robert Griffin III
Josh McCown
Cody Kessler
At this point in time, the race to be the Browns' starting quarterback in 2016 appears to be a two-horse race between Robert Griffin III, who signed with the team as a free agent this offseason, and journeyman veteran Josh McCown, who started eight games for Cleveland in 2015.
Kessler is the wild card here, and given his status as a third-round draft pick, it's obvious that new Browns head coach Hugh Jackson likes the former USC Trojan's skill set. When it comes down to it, we believe that Jackson signed off on signing Griffin to a two-year, $15 million deal this offseason, and it will be the 2011 Heisman Trophy winner who wins the Browns' starting quarterback job during training camp.
Predicted starter: Robert Griffin III
2. San Francisco 49ers
Contenders:
Colin Kaepernick
Blaine Gabbert
It wasn't all that long ago that Colin Kaepernick was a budding NFL star and the unquestionable face of the 49ers franchise. Now, heading into the Niners' 2016 training camp, the former Nevada standout finds himself in a stiff competition to win the team's starting quarterback job for the upcoming season.
His competition is sixth-year pro Blaine Gabbert, who was the No. 10 overall pick in the 2011 NFL Draft by the Jacksonville Jaguars. According to recent reports, Gabbert is currently the favorite to win the job and lead the 49ers in their first season under new head coach Chip Kelly.
Even though reports may suggest that Gabbert has a leg up, we still believe this job will be Kaepernick's when the season opens in early September. In theory, he has the ideal skill set for Kelly's spread offense, and it's safe to assume that San Francisco won't want to pay their backup a base salary of $11.9 million and have him carry a salary cap hit of $15.89 million. If he is fully healthy, this should be Kaepernick's job.
Predicted starter: Colin Kaepernick
3. Denver Broncos
Contenders:
Mark Sanchez
Trevor Siemian
Paxton Lynch
About a month after winning Super Bowl 50, the Broncos lost both of their quarterbacks from the 2015 season. The legendary Peyton Manning hung up his cleats and retired, while Brock Osweiler shunned the team and signed with the Houston Texans during free agency. That left them with one quarterback on their roster, and this player, 2015 seventh-round draft pick Trevor Siemian, is firmly entrenched in a battle to be the team's starting quarterback in 2016.
His main competition is former New York Jets and Philadelphia Eagles quarterback Mark Sanchez, who is currently the front-runner for the job. However, both players will have to hold off rookie Paxton Lynch, who was the No. 26 overall pick in the 2016 NFL Draft.
According to reports out of the team's facility in Englewood, Colo., Siemian has been neck-and-neck with Sanchez, and the Broncos appear content with giving Lynch ample time to develop and adjust to the pro game. When it's all said and done, we believe the Broncos will opt to go with Sanchez over Siemian based on his vast experience as a starter in the NFL.
Predicted starter: Mark Sanchez
4. Philadelphia Eagles
Contenders:
Sam Bradford
Chase Daniel
Carson Wentz
Barring any major surprises, this quarterback competition has pretty much already been settled. The Eagles seem content with the idea of heading into the season with Sam Bradford as their starter and Chase Daniel as Bradford's primary backup.
The team did make a huge investment in rookie Carson Wentz, but they have made it clear from day one that they won't rush Wentz's development and plan to "redshirt" the No. 2 overall pick in the 2016 NFL Draft to give him time to acclimate to life in the NFL. Barring injury, Bradford will start for the Eagles when they face the Cleveland Browns in their first game of the season.
Predicted starter: Sam Bradford
5. Los Angeles Rams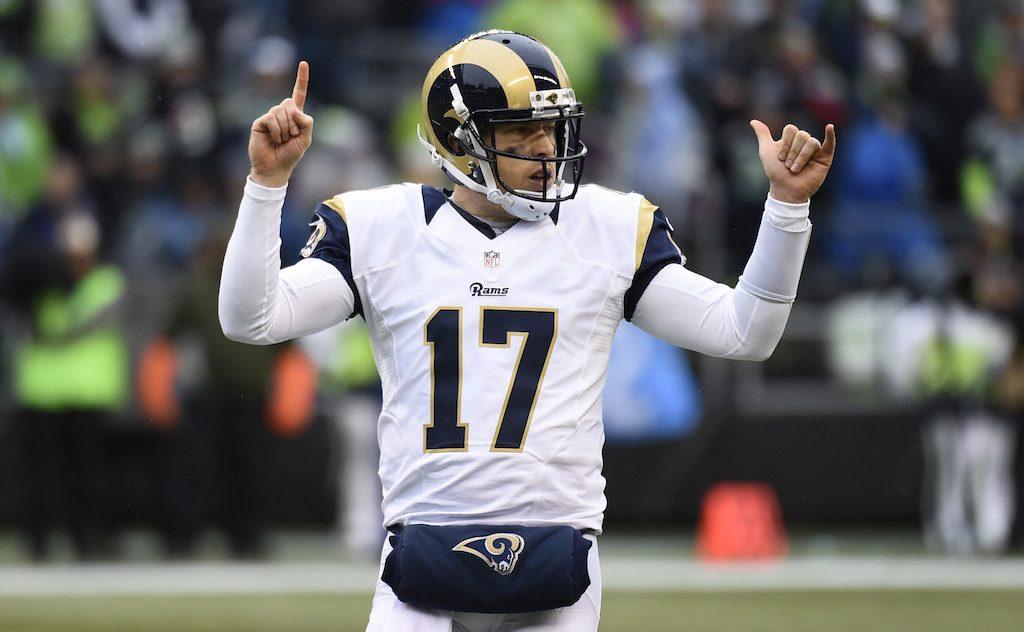 Contenders:
Case Keenum
Nick Foles
Jared Goff
Simply put, if either Case Keenum or Nick Foles can play well enough to win the starting job for the Rams during training camp, they will be nothing more than a placeholder until rookie Jared Goff, who was the No. 1 overall pick in the 2016 NFL Draft, is ready to take over. The Rams paid a steep price to move up in the Draft to land Goff, and there is no questioning that they will want a return on their investment to start building toward the future with him as soon as possible.
Our guess is that the Rams' starter to open the season will be Keenum, who entered the offseason as the team's No. 1 signal caller, but he will eventually give way to Goff by the end of the year.
Predicted starter: Case Keenum
6. New York Jets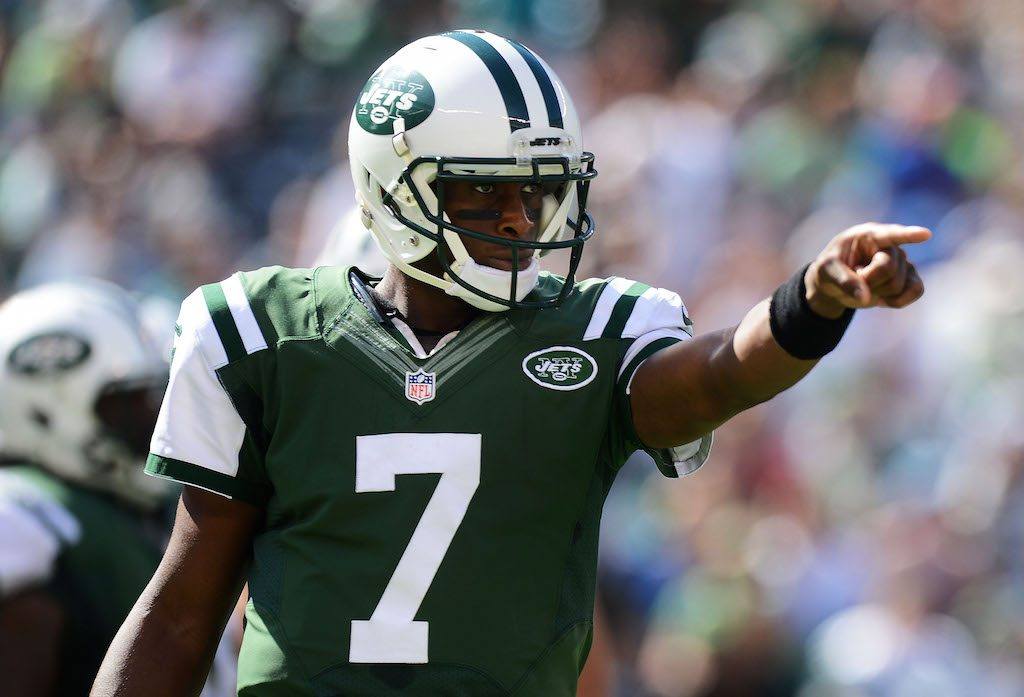 Contenders:
Geno Smith
Christian Hackenberg
Bryce Petty
This quarterback competition will effectively end at the exact moment the Jets reach an agreement on a contract with Ryan Fitzpatrick. If no deal is struck with Fitzpatrick, though, there will be three players – fourth-year pro Geno Smith, rookie Christian Hackenberg, and second-year pro Bryce Petty — vying for the job, with Smith being the heavy favorite to win out.
Since we have to operate under the assumption that the Jets will be without Fitzpatrick for the time being, we predict that Smith will win their starting job during training camp.
Predicted starter: Geno Smith
Statistics courtesy of Pro-Football-Reference.