NFL: The 5 Quarterbacks Who Will Have the Best 2016 Seasons
It's tough to qualify exactly what makes up the "best" season for NFL quarterbacks, but when ranking the 2016 group, we will factor in everything from yards, total touchdowns, and, of course, the most important factor, wins. The 2015 season was filled with excellent statistics by quarterbacks, from Cam Newton to Tom Brady to Carson Palmer and many more. This one isn't going to be a popularity contest though, and unfortunately for fans of Peyton Manning — you'll have to watch commercials to see him in action these days. Let's get right into it with our prediction for the fifth-best season at the quarterback position in 2016.
5. Carson Palmer, Arizona Cardinals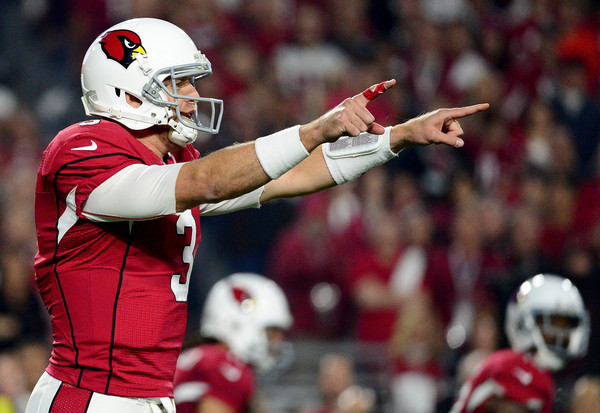 What's not to love about what Palmer is doing right now for the Cardinals? Just a season removed from an ACL injury, he not only threw for 4,671 yards and 35 touchdowns, but also led his team back to the NFC championship game. While they fell short of their goal of a Super Bowl, there's no reason to believe that Palmer won't be one of the top five NFL quarterbacks next season. Palmer not only gets it done from a statistical standpoint, as mentioned, but he and the Cardinals should also be poised to make another run at the Super Bowl.
4. Andy Dalton, Cincinnati Bengals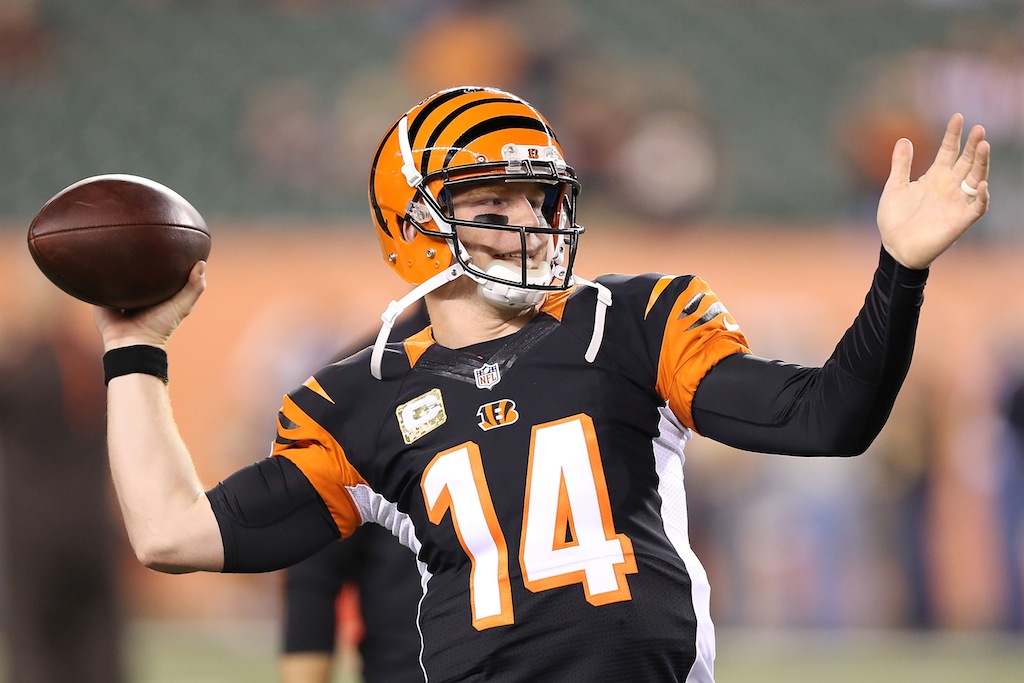 People seem to forget about Andy Dalton, which is pretty unfortunate. While he only got to play in 12 full games (suffering a thumb injury early in the 13th game), he still produced in a big way. Through those 12 games in 2015, Dalton threw for 3,250 yards, 25 touchdowns, and had just seven interceptions. He was on pace to not only shatter his career-high for yardage, but also touchdowns.
To make things even tougher on Dalton, he led the Bengals to an impressive 10-2 start to the season before the injury. Expect this QB, as well as the Bengals, to be back in full force next season, and for Dalton to build on the stellar start that he had last season. To top it all off, don't be surprised if he winds up setting a new career best for yardage and touchdowns.
3. Aaron Rodgers, Green Bay Packers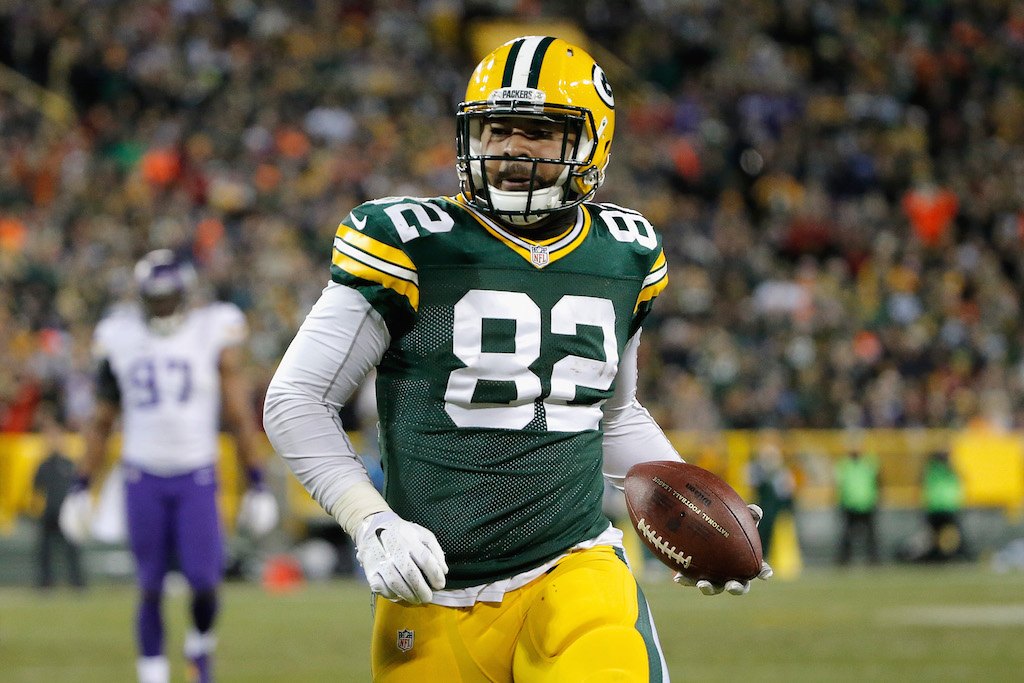 Sure, you can say that Aaron Rodgers had a "down" season in 2015 without his top wide receiver and favorite target in Jordy Nelson, but he still led the Packers to the postseason and was one win from the NFC championship game. Shockingly, Rodgers' 3,821 yards were the fewest of his career in seasons that he's played in 15 games or more.
Even without Nelson in the lineup and a ridiculous lack of a running attack, Rodgers still threw for 31 touchdowns and had just eight interceptions. If you think for a second that he and Nelson won't connect early and often in 2016 and look to bounce back, then you must not have watched this MVP quarterback in previous seasons. Rodgers won't get much love heading into the year, but he'll silence doubters almost immediately.
2. Tom Brady, New England Patriots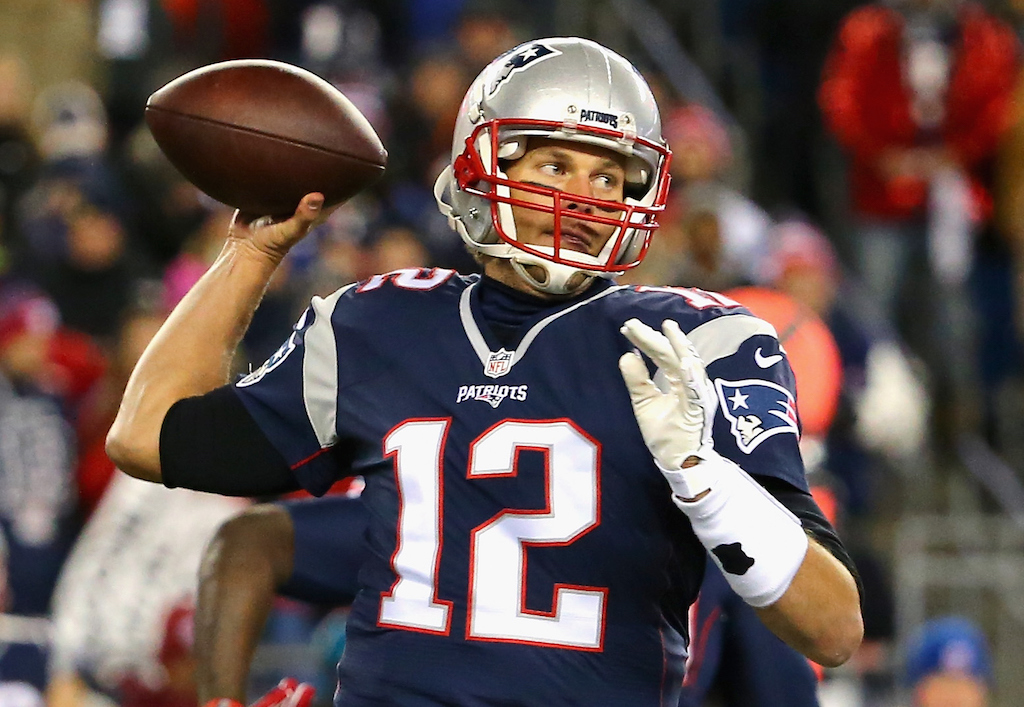 What's that old saying? If it's not broke, don't fix it. Well, that's the perfect way to describe Brady. The man may turn 39 years old this offseason, but he's fresh off a season in which he completed 64.4% of his passes for a ridiculous 4,770 yards and a league-leading 36 touchdowns. Oh, and he did all of that while throwing only seven interceptions — without his top wide receiver Julian Edelman for seven games.
Brady also had to deal with losing multiple running backs, including Dion Lewis and LeGarrette Blount, to season-ending injuries. If that doesn't tell you enough about how incredibly good Brady is, we aren't sure what will. Expect Brady to be back at it again, once again pushing for an MVP that he can add to his trophy room.
1. Cam Newton, Carolina Panthers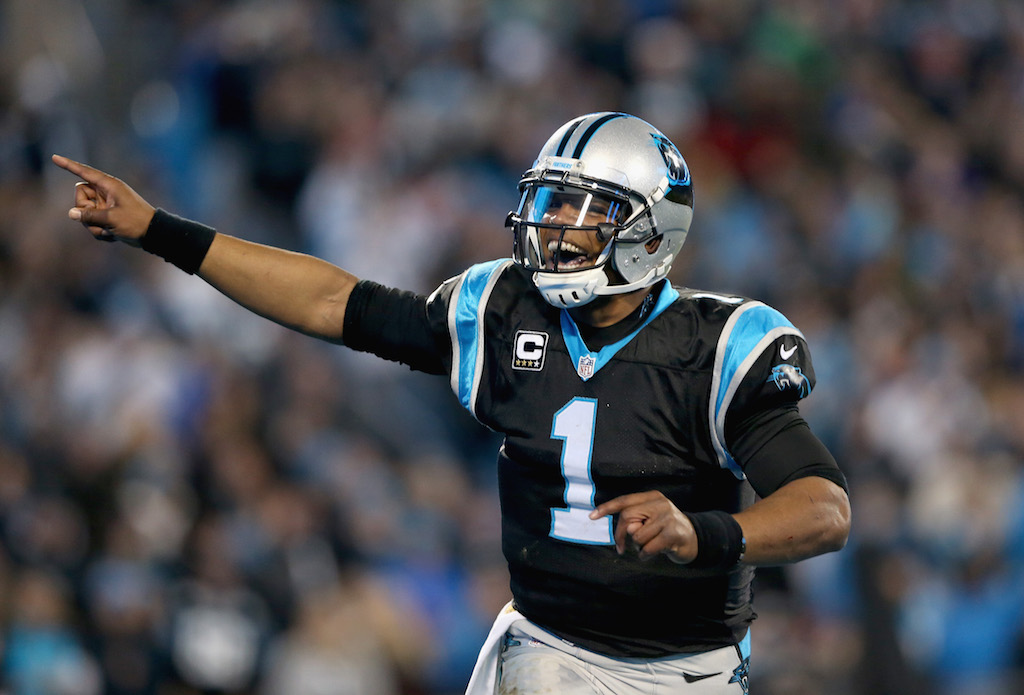 SuperCam is back and there's no denying that he'll be hungrier than ever heading into the 2016 season. Not only will Newton and the Panthers have a sour taste in their mouths from a tough loss in the Super Bowl, but they'll also get back No. 1 wide receiver Kelvin Benjamin. While Newton isn't your prototypical quarterback in the sense that he won't throw for close to 5,000 yards a season, that can't be held against him.
His team is exceptional, he's a great leader, and he's coming off a season where he had 45 combined touchdowns (10 rushing) with 4,473 combined passing and rushing yards. Newton's abilities are downright scary, and there's little reason to believe that he won't be the best quarterback in the NFL once again in 2016.
Next up for consideration (in order): Russell Wilson (SEA), Ben Roethlisberger (PIT), Blake Bortles (JAX), Drew Brees (NO), Derek Carr (OAK), Tony Romo (DAL)
Follow Jeff Smith on Twitter @JSM8ith
Statistics courtesy of ESPN and Pro-Football-Reference.