Why Tom Brady Has a Chip on His Shoulder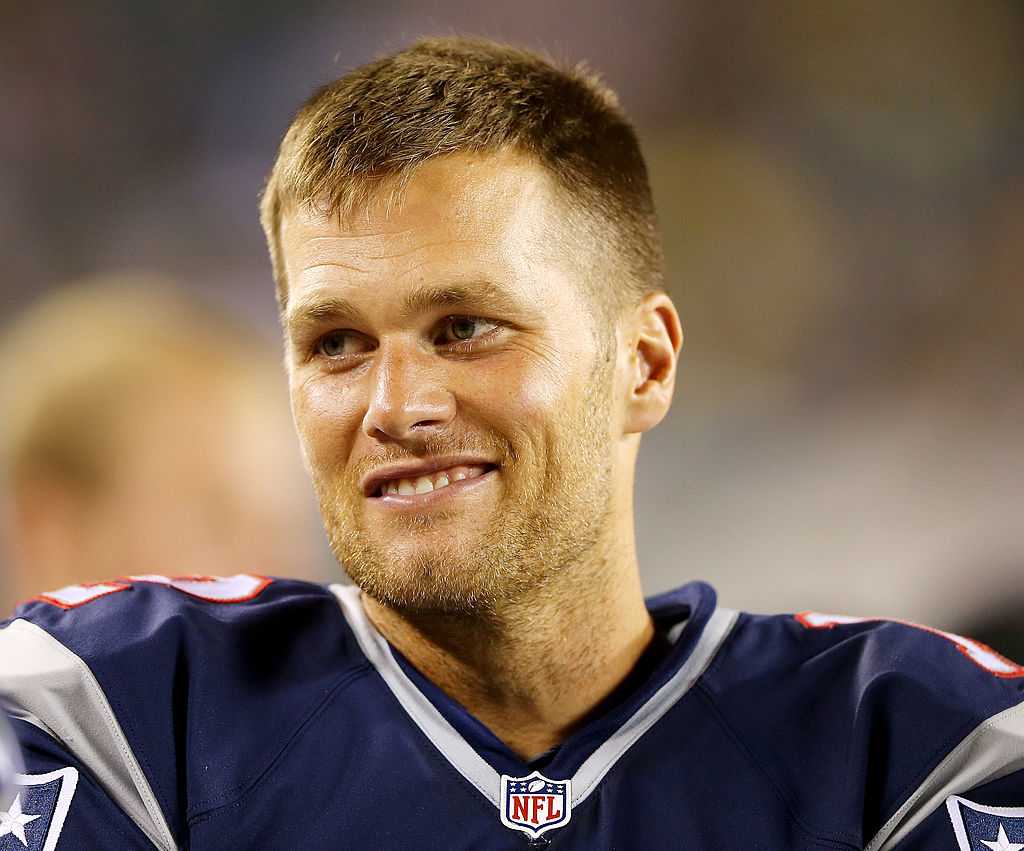 The NFL Draft is an inexact science. There is no better evidence of this than the fact that Tom Brady, arguably the best quarterback to ever play in the NFL, slid all the way into the sixth round of the 2000 draft.
The reasoning behind Brady's shockingly low draft position stems from a combination of limited playing time at the University of Michigan, below-average athleticism, and an atrocious performance at the NFL Scouting Combine. With that being said, if teams were allowed a do-over of the 2000 NFL Draft, Brady would have been the top prospect available by a margin wider than the Grand Canyon.
The reality of the situation is that the guys who get paid millions of dollars to assemble NFL teams thought so little of Brady that 198 players were selected ahead of him. Six of those 198 players were quarterbacks.
As you may have already suspected, none of the quarterbacks selected ahead of Brady in the 2000 NFL Draft had careers that were even close to being comparable to that of the five-time Super Bowl champion. In fact, you could add up the career professional accomplishments of all six and they would still not be comparable to Brady's tenure in the National Football League.
So who are the six quarterbacks who were drafted ahead of Brady in the 2000 NFL Draft? A couple of the names will likely ring a bell for most people, while others are complete head-scratchers. Without further ado, here is a look at the six quarterbacks who will forever live in infamy after being drafted before Tom Brady in the 2000 NFL Draft.
1. Chad Pennington, Marshall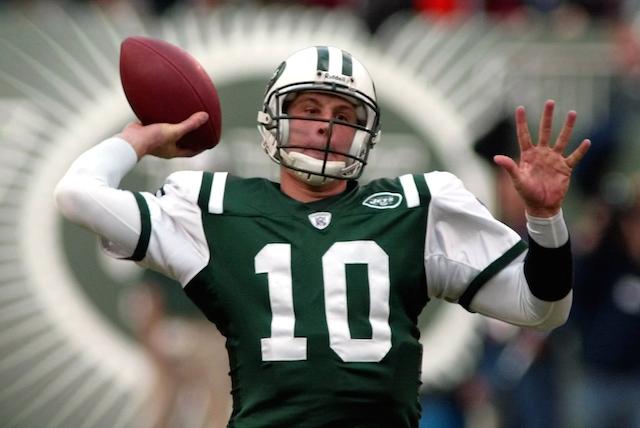 Drafted: First round, 18th overall by the New York Jets
Career stats:
81 starts
44-37 career record
66% completion percentage
17,823 passing yards
102 touchdown passes
64 interceptions
90.1 quarterback rating
6 playoff starts
2-4 career playoff record
Chad Pennington had a solid NFL career, spending eight seasons with the New York Jets and three seasons with the Miami Dolphins before announcing his retirement in February 2012. He was the only quarterback who was selected in the first round of the 2000 NFL Draft and he won the NFL Comeback Player of the Year award twice during his professional career. Since retiring, Pennington has worked as an NFL Analyst for Fox and is now a middle school and youth football coach in Lexington, Ky.
2. Giovanni Carmazzi, Hofstra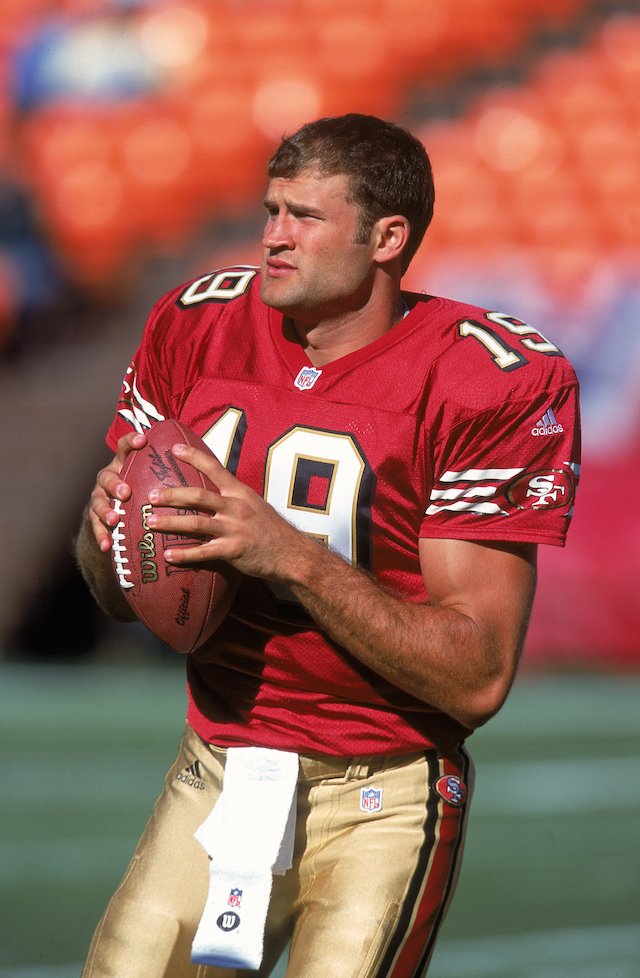 Drafted: Third round, 65th overall by the San Francisco 49ers
Career stats:
Played two seasons with the 49ers but never appeared in a regular-season game
Giovanni Carmazzi is considered one of the biggest quarterback draft busts in NFL history. Granted, he was only a third-round draft choice, but he never played a down in the league, only lasted two seasons with the organization, and was beaten out by seventh-round draft pick Tim Rattay. To make matters worse, when the 49ers selected Carmazzi, they passed on a Bay Area native and diehard Niners fan named Tom Brady.
3. Chris Redman, Louisville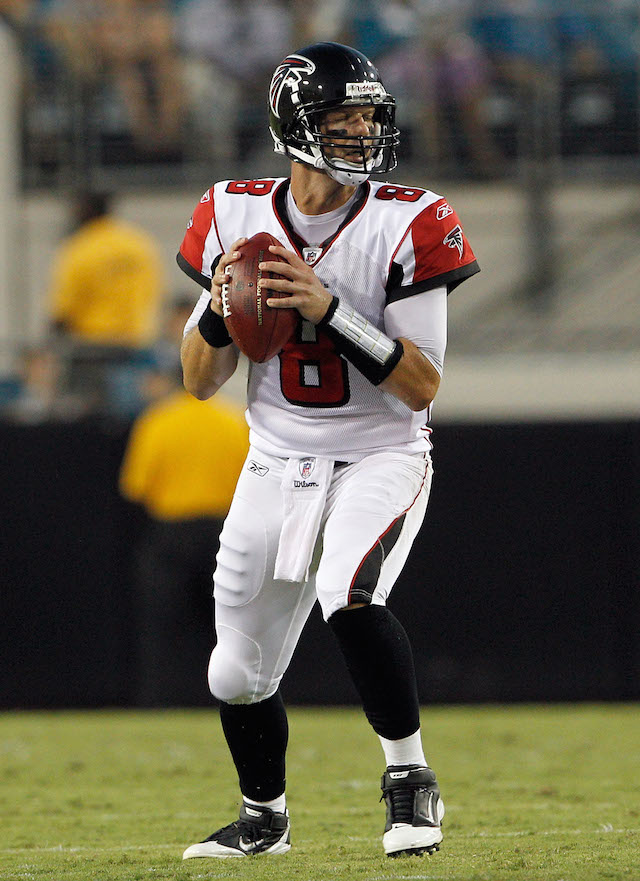 Drafted: Third round, 75th overall by the Baltimore Ravens
Career stats:
12 starts
4-8 career record
57.2% completion percentage
3,179 passing yards
21 touchdown passes
14 interceptions
78.6 quarterback rating
Chris Redman had an eight-year NFL career, serving as the primary backup quarterback for the Baltimore Ravens and Atlanta Falcons for four years apiece. In his limited game action, Redman was solid, not spectacular, and could be counted on to keep his teams in games if an injury to a starter forced him into action. The highlight of Redman's career may ultimately be the Super Bowl XXXV ring he won as the backup quarterback for the Ravens in his rookie season.
4. Tee Martin, Tennessee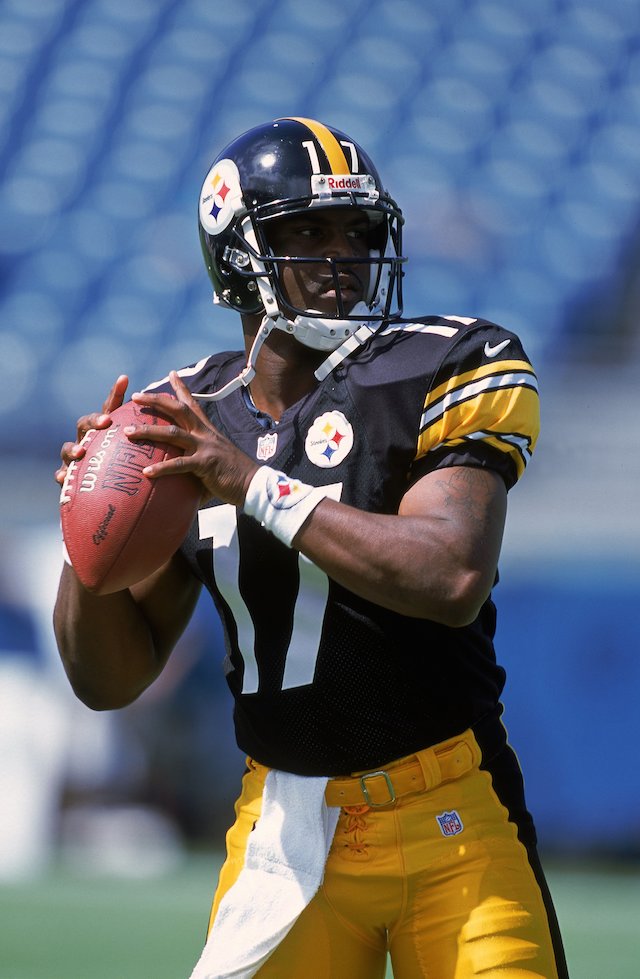 Drafted: Fifth round, 163rd overall by the Pittsburgh Steelers
Career stats:
0 starts
37.5% completion percentage
0 touchdown passes
1 interception
25.3 quarterback rating
Tee Martin led the Tennessee Volunteers to a national championship but had a very brief NFL career, playing two years with the Pittsburgh Steelers and one year with the Oakland Raiders. He only attempted 16 passes during his time in the NFL before retiring in 2004 and moving into the coaching profession. Martin is currently the wide receivers coach for the University of Southern California.
5. Marc Bulger, West Virginia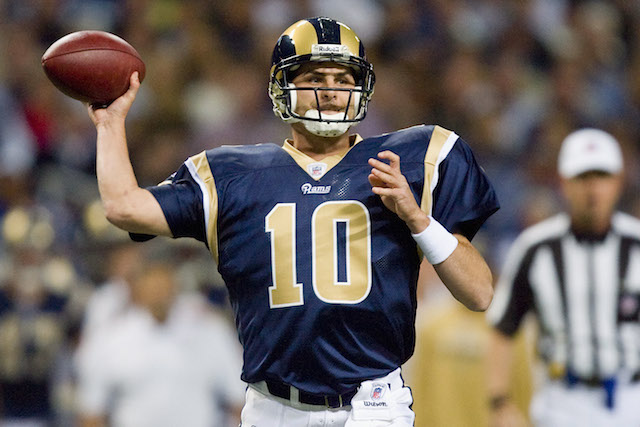 Drafted: Sixth round, 168th overall by the New Orleans Saints
Career stats:
95 starts
41-54 career record
62.1% completion percentage
22,814 passing yards
122 touchdown passes
93 interceptions
84.4 quarterback rating
3 playoff starts
1-2 career playoff record
Marc Bulger joins Pennington as the only other quarterback selected ahead of Brady in the 2000 NFL Draft to have had a solid NFL career. He spent the first year of his NFL career bouncing around practice squads before landing with the St. Louis Rams, the team he would go on to play nine seasons for. Bulger was selected to two Pro Bowls, winning the Pro Bowl MVP in 2004. After a solid run in St. Louis, Bulger spent one season with the Baltimore Ravens backing up Joe Flacco before retiring in August 2011.
6. Spergon Wynn, Texas State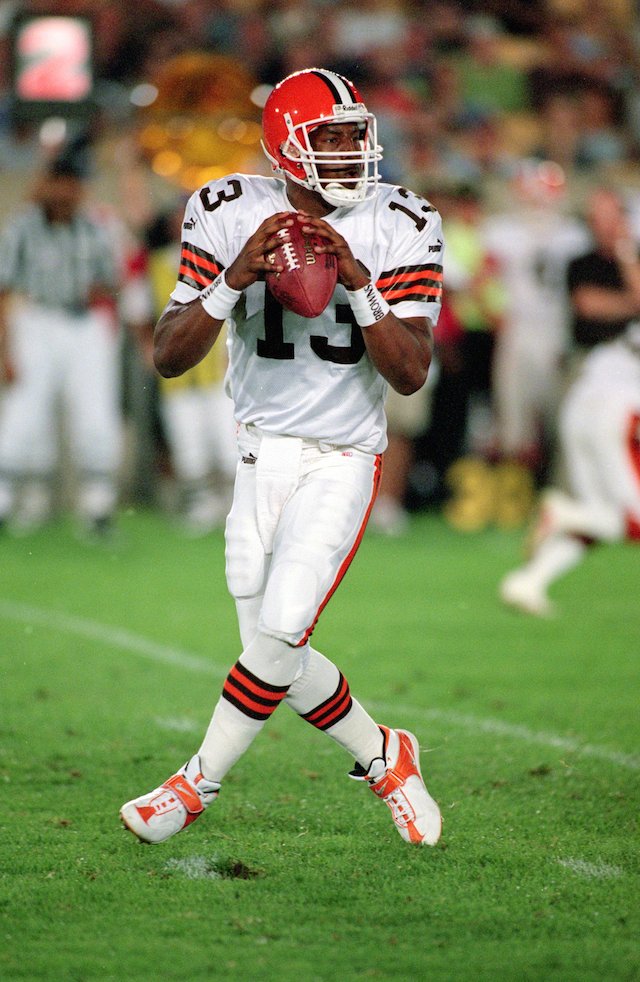 Drafted: Sixth round, 183rd overall by the Cleveland Browns
Career stats:
3 starts
0-3 career record
46.1% completion percentage
585 passing yards
1 touchdown pass
7 interceptions
39.5 quarterback rating
Spergon Wynn played one season with the Cleveland Browns and two seasons with the Minnesota Vikings before finishing his professional football career north of the U.S. border in the Canadian Football League. He struggled mightily in his limited playing time in the NFL but will always be remembered for being selected before Tom Brady in the 2000 NFL Draft.
Statistics courtesy of ESPN and Pro-Football-Reference.