6 NFL Quarterbacks With Favorable Fantasy Matchups in Week 3
With the 2016 NFL season in full swing, we are rapidly approaching the make-or-break time of year for fantasy owners all over the globe. For some owners, this week will be an opportunity to separate themselves from the rest of their league, and for others there will be an unenviable feeling of desperation to start winning games. Regardless of your situation, we are here to help you manage your fantasy matchups when setting your Week 3 starting lineup.
Experiencing success in fantasy football is all about taking advantage of the right matchups every week. With the pass-happy nature of today's NFL, finding the right quarterback matchup can mean the difference in winning and losing. With that being said, these six talented quarterbacks have favorable fantasy matchups in Week 3.
1. Marcus Mariota, Tennessee Titans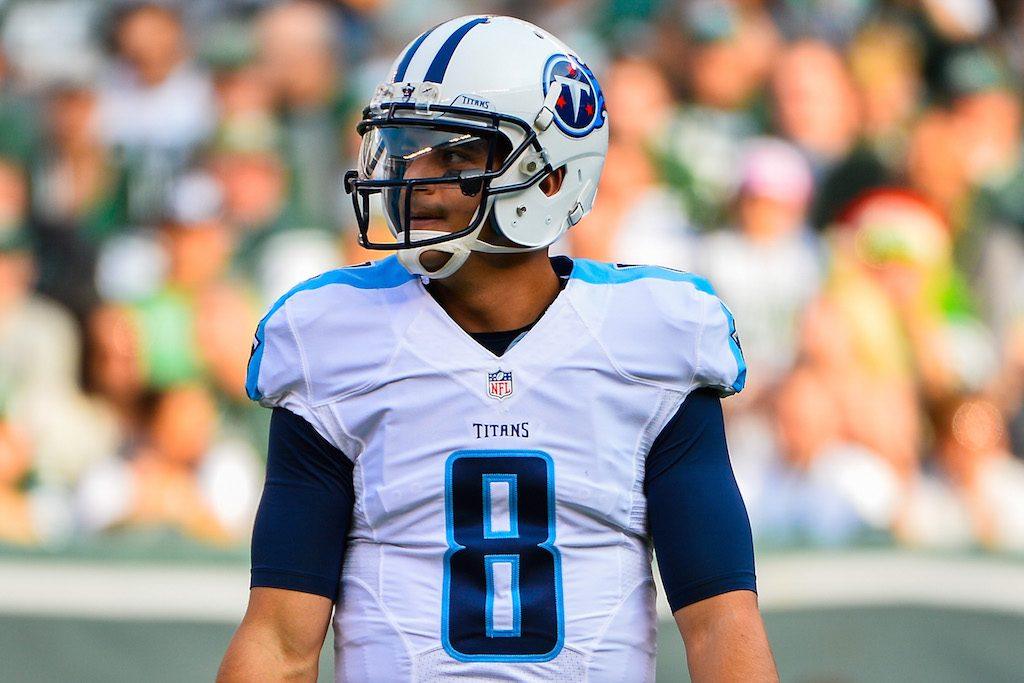 We believe that Marcus Mariota has an extremely bright future in the NFL, but up to this point, the former Oregon Duck hasn't exactly been a top-flight fantasy football option. However, this should all change in Week 3 when the Tennessee Titans host the 1-1 Oakland Raiders at Nissan Stadium in Nashville, Tenn.
The Raiders are getting completely shredded on the defensive side of the ball this year (they have allowed 517.5 total yards, 404 passing yards, and 34.5 points per game). Additionally, Oakland is allowing a league-high 28.5 fantasy points per game to opposing fantasy quarterbacks. That said, Mariota should end up with more than 300 passing yards, multiple touchdown passes, and his usual 25-plus rushing yards this weekend.
2. Joe Flacco, Baltimore Ravens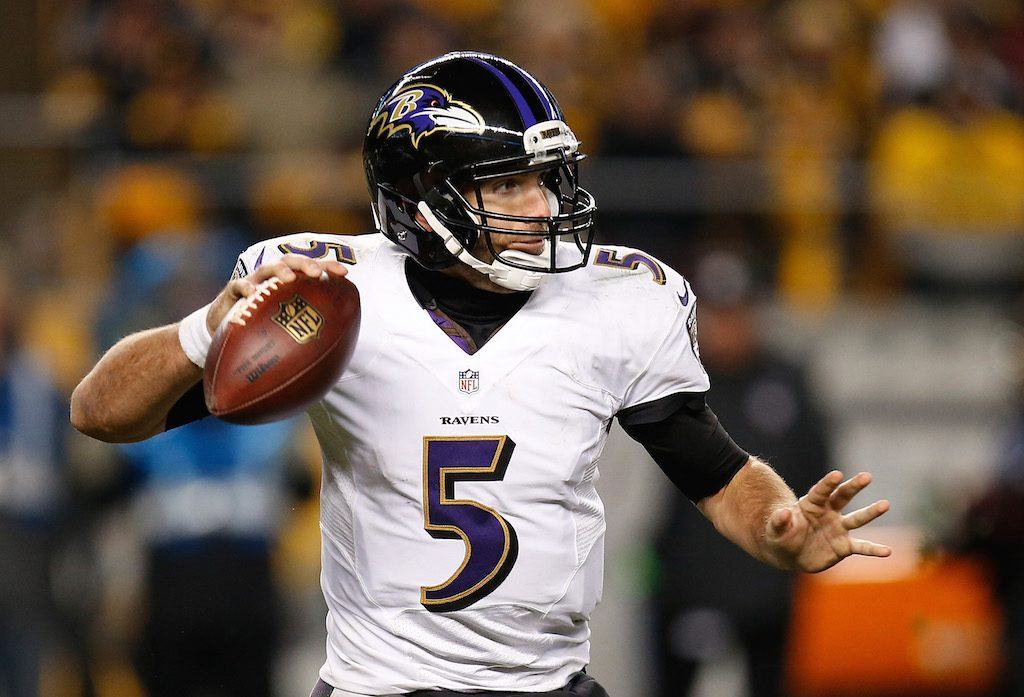 Joe Flacco and the Ravens will put their 2-0 record on the line against the Jacksonville Jaguars in Week 3. While many people expected the Jaguars to look noticeably better this year, it looks like we will see more of the same out of the 21-year-old franchise in 2016. When it comes to Flacco's Week 3 fantasy football matchup, the Jags are allowing an average of 22.5 fantasy points per game to opposing fantasy quarterbacks in 2016, which is exactly the point range we expect for the Super Bowl XLVII MVP.
3. Drew Brees, New Orleans Saints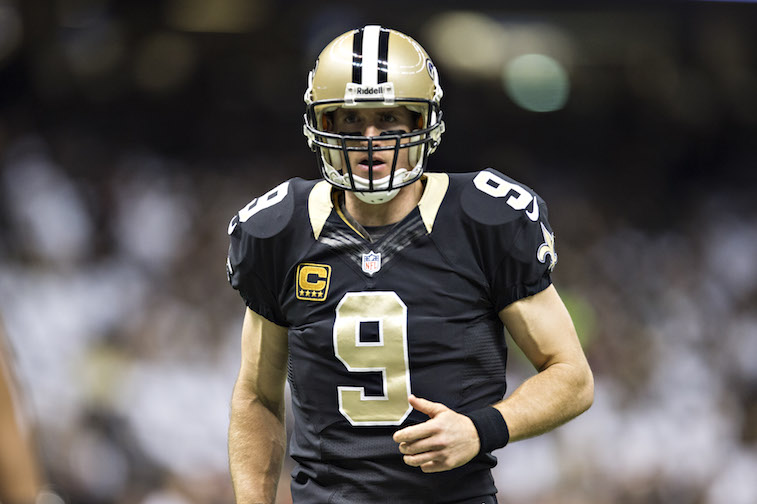 Given how lopsided (pass heavy) the Saints' offense is, Drew Brees is almost always a must-start fantasy quarterback. In Week 2, we got a glimpse of the 37-year-old signal caller's floor when he threw for 263 yards and one touchdown against the New York Giants. In Week 3, Brees should wildly exceed those numbers. The Saints host the Atlanta Falcons — who are giving up an average of 24.5 fantasy points per game to fantasy quarterbacks in 2016 — on Monday night this week, which should leave fantasy football owners feeling as confident as ever in Brees' potential.
4. Aaron Rodgers, Green Bay Packers
We still firmly believe Aaron Rodgers is the best offensive player in the NFL and remains a must-start fantasy quarterback. That said, fantasy owners have every right to be concerned about the two-time NFL MVP's performance thus far in 2016. The Detroit Lions are allowing opposing fantasy quarterbacks to score an average of 25.5 fantasy points per game. When the Packers take them on this week, Rodgers should ease any concerns this week. We expect close to 30 fantasy points from the three-time All-Pro on Sunday.
5. Philip Rivers, San Diego Chargers
Philip Rivers' fantasy value seemingly took a hit when the Chargers lost wide receiver Keenan Allen for the season. However, in typical Rivers fashion, the 34-year-old signal caller responded by throwing for 220 yards and four touchdowns in San Diego's first game without their best wide receiver. We expect a similar performance this week when the Chargers travel to Indianapolis. The Colts currently have a patchwork secondary and virtually zero semblance of a consistent pass rush. Fantasy owners should expect 20 or more points out of Rivers in Week 3.
6. Matt Ryan, Atlanta Falcons
This may seem hard to believe, but Matt Ryan has been one of the top two fantasy quarterbacks in the league so far. His success should continue in Week 3 as he has a Monday Night Football matchup against the New Orleans Saints, who are giving up an average of 336 passing yards per game and 8.7 yards per pass attempt in 2016. Ryan's matchup gets an added bonus due to the fact that the Saints will play with a depleted secondary. Expect the former Boston College signal caller to have another big game on Monday night.
Statistics courtesy of Pro-Football-Reference and ESPN.