3 NFL Quarterbacks Who Could Be the Next Peyton Manning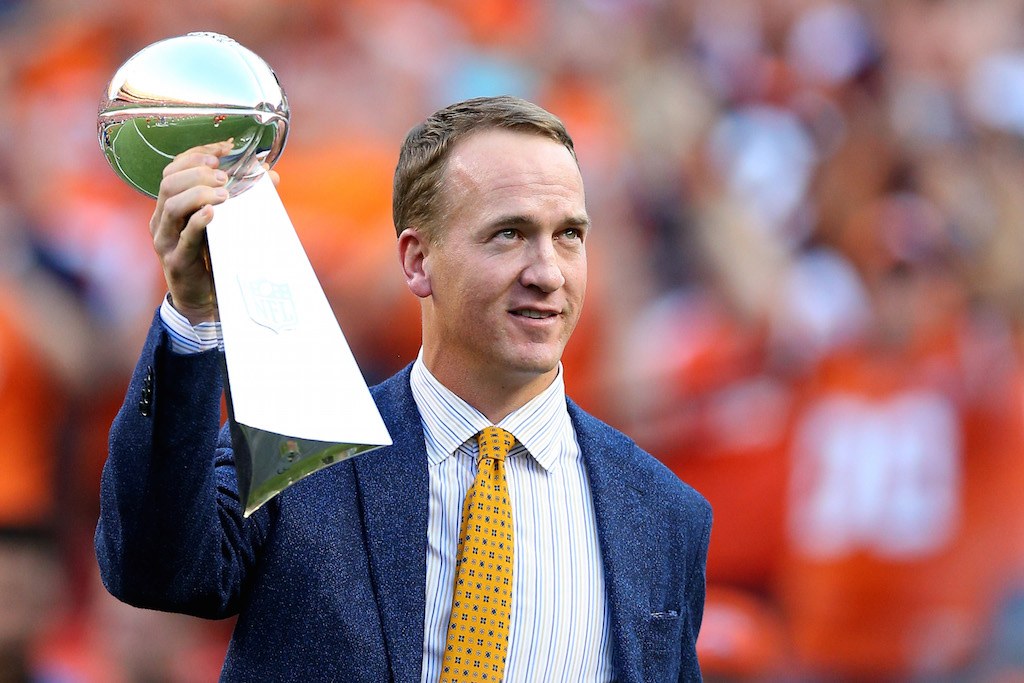 There will never be another professional athlete quite like Peyton Manning. The former Tennessee Volunteer walked away from the game of football after breaking nearly every major NFL passing record, winning two Super Bowl rings with two different franchises, and forever changing the standard of play for the quarterback position in the National Football League.
With those accomplishments, it's somewhat surprising and frankly unfair that today's up-and-coming young quarterbacks are constantly being compared to arguably the greatest player in professional football history. But that's exactly what happens when a player sets a new benchmark for how a position should be played.
Manning will be the first person to tell you that there were (and still are) numerous quarterbacks around the league who are more physically talented than he ever was. The five-time NFL MVP (which is another record) had plenty of arm strength to make every throw an NFL quarterback needs to make, but he never even came close to having the distinction of possessing the league's strongest arm.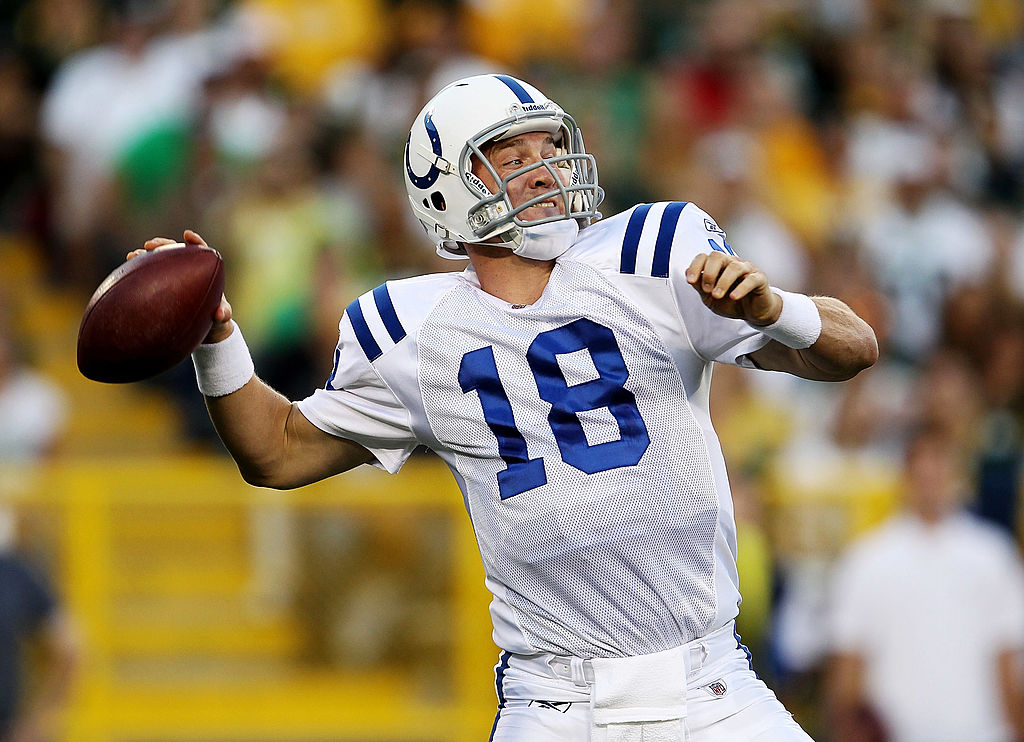 Manning was also the polar opposite of a dual-threat quarterback during his illustrious career. In fact, if you're looking for a good laugh, watch this video of the 14-time Pro Bowler scrambling for a first down in the 2015 AFC Championship Game. So, what exactly was it that set Manning so far apart from his peers? There is no simple answer to that question, but we have identified 10 characteristics that the 10-time All-Pro possessed that separated him from other great quarterbacks in NFL history. Here they are:
He is a football junkie
His preparation and attention to detail are second to none
He has elite leadership abilities
He had a lightning-quick release
He had excellent pocket awareness
He had superb footwork
He was consistently one step ahead of his opponents
He was all about accountability
He had an unmatched mental awareness
He never made the same mistake twice
Based off of this list of characteristics, we identified the following three quarterbacks who could be the next Peyton Manning.
1. Andrew Luck, Indianapolis Colts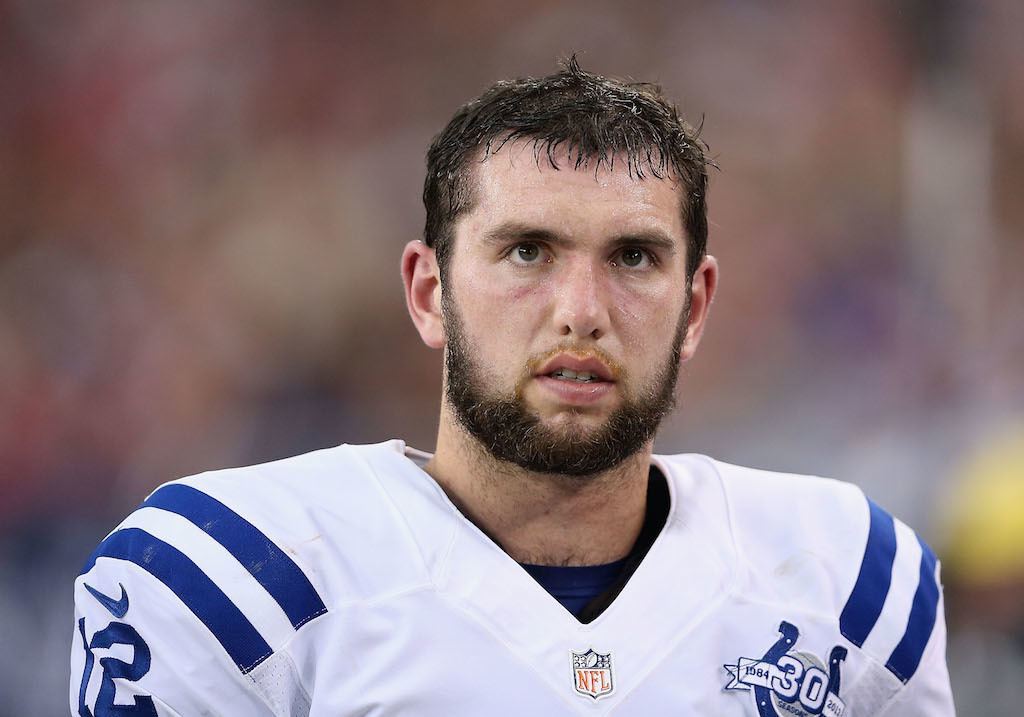 Andrew Luck has been compared to Manning ever since he entered the NFL in 2012 as the most-hyped quarterback prospect the league has seen since John Elway in 1983. And it's for reasons other than the fact that Luck took over for Manning as the starting quarterback for the Indianapolis Colts. He is mentally one of the sharpest quarterbacks in the league, and he has the ideal skill set for a pocket-passing quarterback (he's also athletic enough to make plays with his legs).
If he can stay healthy, Luck has all of the physical tools to develop into the next Peyton Manning. What Luck needs to improve to reach Manning-status is his pocket awareness (he takes far too many sacks), his pre-snap reads, and his preparation (Manning knew everything about his opponents going into game day). All said, Luck has a good chance (if he stays healthy) of eventually developing into a player who is capable of dominating the rest of the league just as Manning did for the bulk of his illustrious NFL career.
2. Jameis Winston, Tampa Bay Buccaneers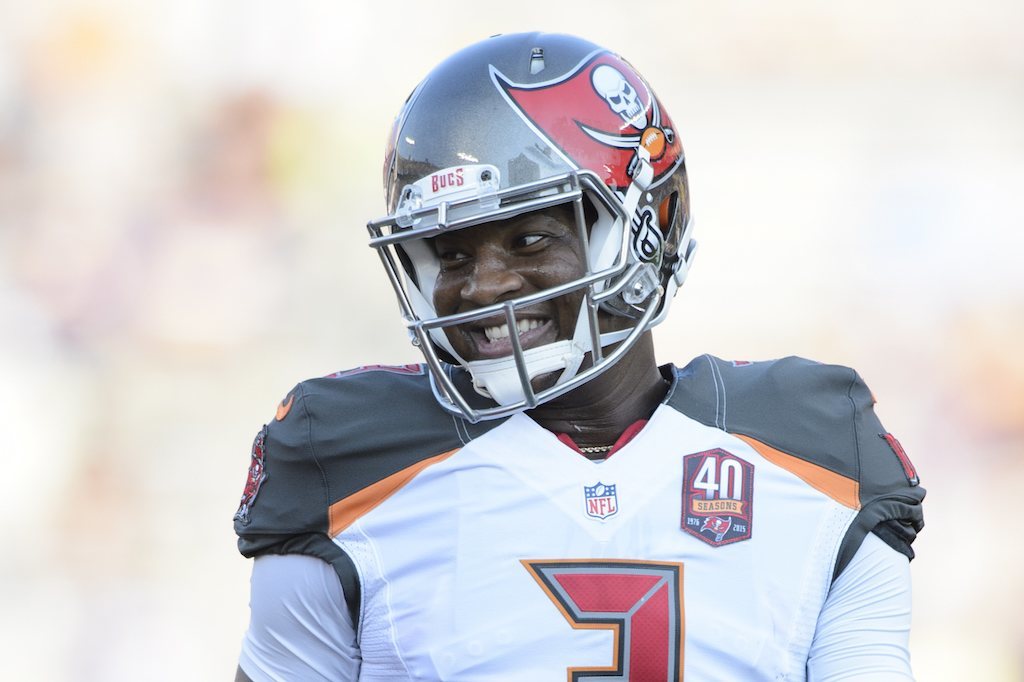 If you throw out all of Jameis Winston's off-field transgressions from his days as a Heisman Trophy-winning quarterback at Florida State University, you will actually find that he has quite a lot in common with Manning. Winston, like Manning, is a complete football junkie, who has excellent footwork and elite pocket awareness. As the 22-year-old quarterback continues to grow as a leader and fine-tunes his approach to mental preparation, the comparisons to Manning as an NFL quarterback will gain more and more traction. Don't be surprised if Winston ends up having an effect on the Buccaneers that is eerily similar to the effect Manning had on the Indianapolis Colts.
3. Carson Wentz, Philadelphia Eagles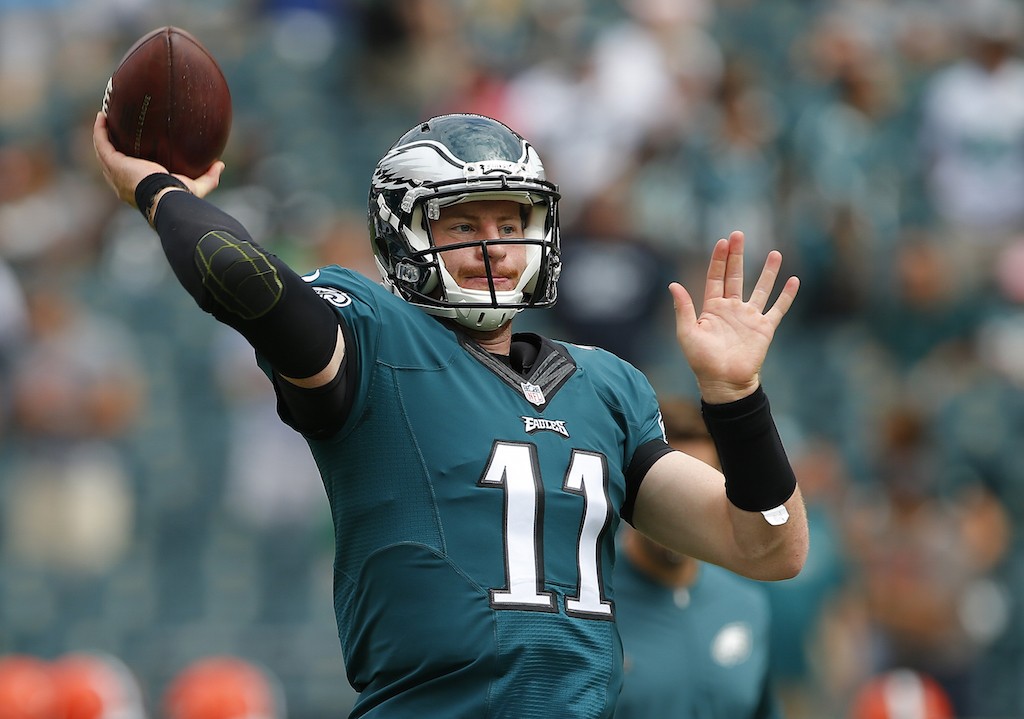 While it is still a bit too early to crown Carson Wentz as the second coming of Peyton Manning, we do see a handful of striking similarities between the two. Outside of their physical attributes — both players measure in at 6-foot-5 and weigh right around 230 pounds — Wentz and Manning are both football junkies who are completely comfortable spending hours in the film room.
Wentz also has a high level of pocket awareness, and is adept at making the right pre-snap reads. Both attributes have already drawn comparisons to Manning. When it comes down to it, Wentz is more athletic and has a stronger arm than Manning, but he is not quite on "The Sherriff's" level from a mental standpoint as of now. If he can grow mentally, Wentz may be the closest thing to Manning that the NFL has seen in several years.
Statistics courtesy of Pro-Football-Reference.