NFL: Why the Raiders Can Make the Playoffs This Year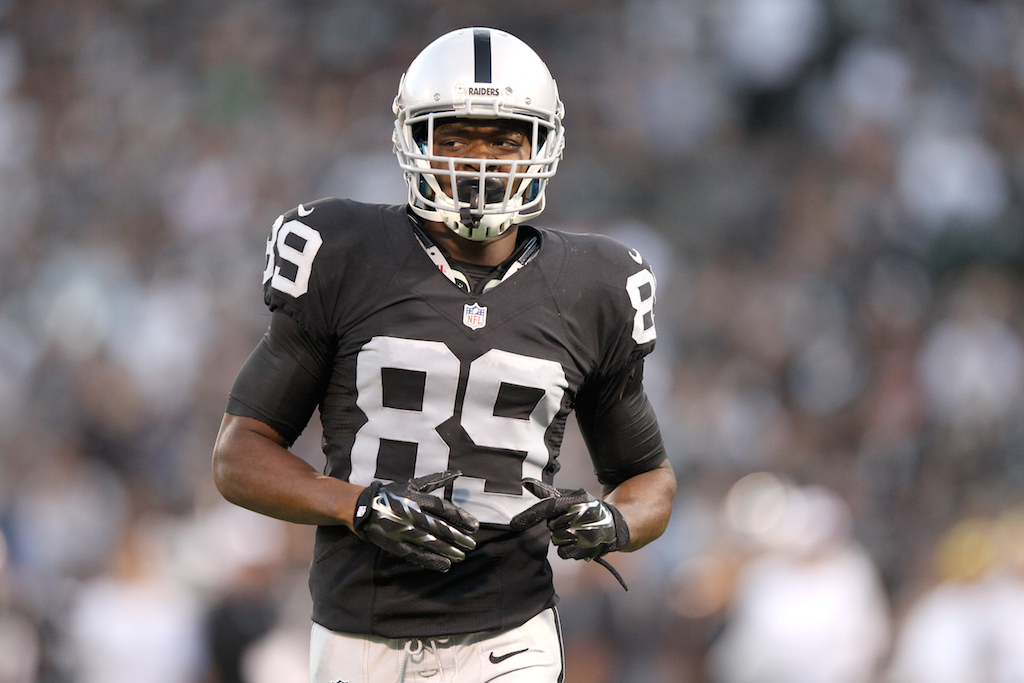 Will your team make the NFL playoffs this year? Here, we present a playoff-focused series on whether or not teams have a shot at making next year's NFL postseason. Jeff Smith and Jimmie Kaylor will make arguments for their respective sides in a point-counterpoint format. Today, we'll touch on whether or not the Kansas City Chiefs can make it back to the postseason in 2016.
The Oakland Raiders drastically improved from 2014 to 2015, going from 3-13 to 7-9 in one season. When looking toward 2016, there's a good chance they will see the playoffs in their future. While we know the Raiders play in one of the best divisions in the NFL, there's still reason to believe that this team can finish their complete turnaround and grab a wild card spot in the 2017 playoffs.
For that matter, they may actually have a real shot at winning this division, which is soon to be Peyton Manning-less (more than likely). When evaluating why the Raiders can make the playoffs next season, let's start things off with their new dynamic duo, a third-year quarterback and second-year wide receiver who should wreak havoc in 2016.
Carr and Cooper set to become an elite pairing
After throwing for just 21 touchdowns and 12 interceptions as a rookie, Derek Carr proved that a full year in the NFL can help you prepare in a big way for year No. 2. The former Fresno State Bulldog was great in 2015, throwing for 3,987 yards, 32 touchdowns and 13 interceptions. A key part of his success? Well, that may have been the rookie wide out Amari Cooper, who caught 72 passes for 1,070 yards and six touchdowns.
It was a strong start for this duo, but expect them to do even bigger things when 2016 rolls around. Carr will top 35 touchdowns and Cooper will hit double-digit scores — it's absolutely possible and would be surprising in our eyes if it doesn't happen. While the Denver Broncos and Kansas City Chiefs have two strong defenses that Carr and Cooper will face twice, expect Carr to get creative with ways to get the ball into the hands of his top receiver. Most of all, Cooper will take a big leap in his second year.
A different Broncos team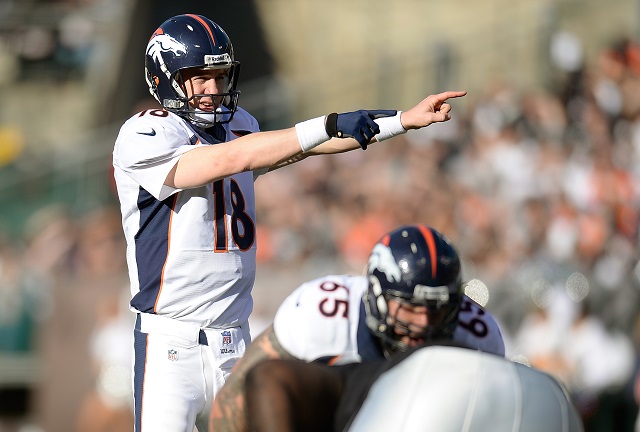 While many expect the Broncos to be the division favorites in 2016, we've already examined why there is a real possibility that they won't even make the playoffs. Obviously things can change quickly with a strong offseason, but if the Broncos do miss the playoffs, it may be at the hands of the Raiders. Denver proved they were beatable last season; they lost once to the Raiders and beat them 16-10 in their other matchup.
When evaluating their 2015 campaign, the Broncos defense played a massive role in their success, but this is a group that features impending free agents, including Von Miller, Antonio Smith, Brandon Marshall, Malik Jackson and Danny Trevathan. Could the Broncos bring back a few of these players? Absolutely. But will they have the same type of shut-down power we saw last year? We aren't so sure. The Raiders are in a prime spot to shock many people and be a pain for the defending Super Bowl champions. Anything can happen in the wild AFC West, which includes the Raiders potentially winning the division.
Plenty of cap space to use this offseason
According to Over The Cap, the Raiders are currently estimated to have around $74 million in cap space, which is pretty crazy. No one knows how the Raiders will spend their money, but while they rank No. 2 in available cap space, Oakland could actually be an intriguing team for players to consider signing with. Not only is this a team that's on the verge of big things, but they have a ton of young talent on their roster. The Raiders can offer more money to elite players than nearly any team in the NFL, with the exception of the Jacksonville Jaguars.
If the Raiders can find the right mix of top talent, as well as a few steals in free agency, they could be dangerous next year. Expect the free-agency focus to begin on the defensive side of the ball, as the Raiders allowed 24.9 points per game (No. 22 in the NFL). Assuming Oakland improves their defense and can pair that up with players like Carr, Cooper, Michael Crabtree, and Latavius Murray, the Raiders will be a fun group to watch next season.
Follow Jeff Smith on Twitter @JSM8ith
Statistics courtesy of ESPN.com and Pro-Football-Reference.com.