NFL Records: Most Receptions in a Single Game
In an age where every NFL stat is obsessively tracked, some data gets more respect than others. Touchdowns and total yards are what most people see, but the rise of point-per-reception leagues in fantasy sports shine a light on the reception stat.
In Week 16, Michael Thomas made headlines as he set the single-season receptions record. Christian McCaffrey also recently picked up his 100th reception for the second time in his first three seasons. He became the fourth player to do so after Anquan Boldin, Michael Thomas, and a player we'll get to shortly.
On its own, a reception isn't particularly important. Twenty catches for a total of 30 yards is worth 23 PPR fantasy points but likely won't impact the game much. The rise of running backs and slot receivers catching passes just downfield has led quarterbacks to throw more often for fewer yards.
The Denver Broncos' Brandon Marshall, however, managed to make his receptions matter in a big way. In 2009, he set the record for most receptions in a single game. How did he do it? Read on.
Brandon Marshall's early career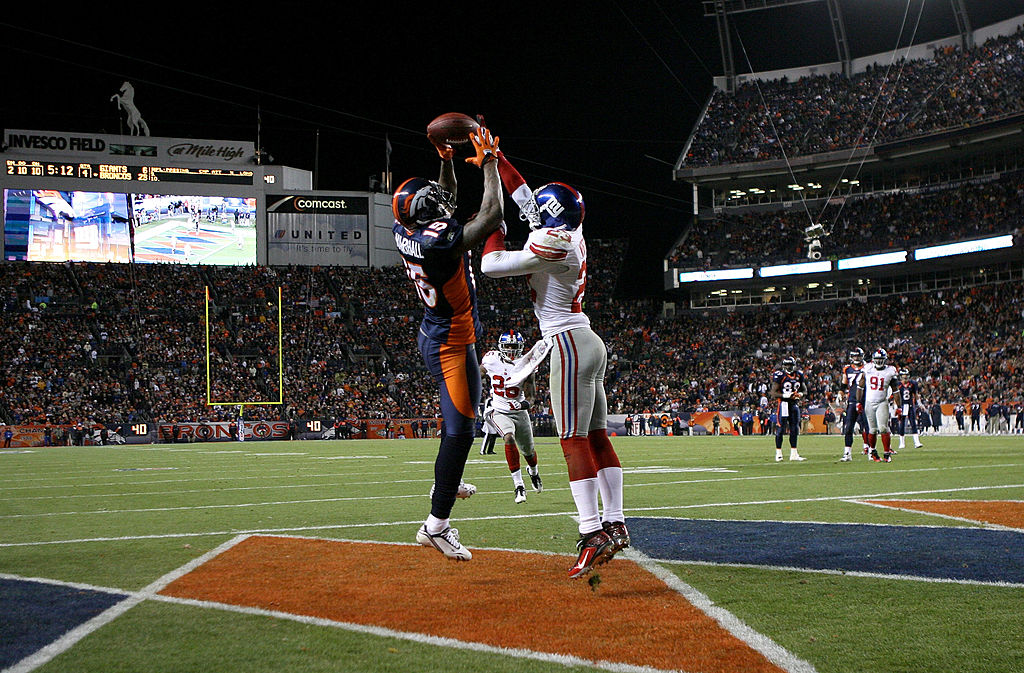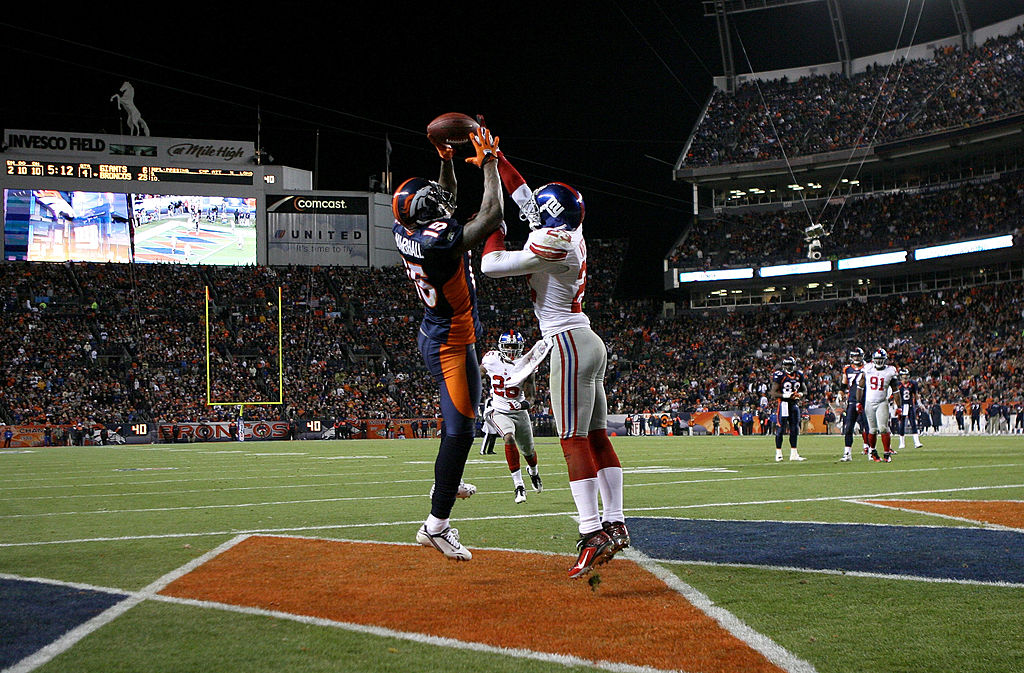 After a four-year stint at the University of Central Florida, Brandon Marshall signed with the Denver Broncos. He struggled with injuries and off-field issues during his first three years. This culminated in a suspension for off-field issues including drunk driving and domestic violence, reports ESPN.
Marshall's appeals lowered the punishment to a single-game suspension. He returned to the field for a divisional matchup with the San Diego Chargers. Making his season debut in Week 2, Marshall torched the Chargers with 18 receptions for 166 yards and a touchdown.
His massive receiving numbers gave the Broncos the edge needed to squeak past Philip Rivers's team 39-38. The following season, Marshall received a preseason suspension but was able to suit up for Week 1.
In the 2009-10 season, an 11-catch, 112-yard game against the Steelers in Week 8 set the stage for Marshall to remind fans of what he could do. As under-the-radar quarterback Kyle Orton led the Broncos into Indianapolis in Week 14, Marshall delivered in a big way.
Marshall's performance against the Colts
On December 13, 2009, 67,248 fans filled Lucas Oil Stadium to watch a matchup between the Colts' Peyton Manning and a man most famous for his resemblance to a Napoleon Dynamite character (who eventually got benched for Tim Tebow twice).
It didn't seem like a recipe for an upset; the game was all but over when the Colts ended the first quarter up 14-0. Orton was struggling to get the ball to his star receiver, only connecting with Marshall twice.
Halfway through the second quarter, Marshall only had one more reception for a total of three. But something clicked between him and Orton and the QB found him seven more times before the quarter was over, including a touchdown pass.
Marshall's touchdown only made the score 7-21. This remained at halftime, but the foundation was set for a huge second half to build on Marshall's 10 receptions.
During the second half, Marshall caught 11 more passes, including another touchdown. The Colts won 28-16 and improved to 13-0. But the story of the game was Marshall's record-setting day. His 21 receptions was (and is still) the all-time record, passing Terrell Owens's 20-catch performance from 2000.
The rest of Marshall's NFL career
After the 2009 season, Marshall moved to the Dolphins for two years, then the Bears, Jets, Giants, and Seahawks. He put up great numbers in Chicago and New York, but he'd always remain in the record books for the 21-catch day in 2009.
Overall, Marshall had quite a career despite his off-field distractions. Since 2012, Marshall has maintained good behavior, even speaking publicly about his struggles with borderline personality disorder in order to help others.
His quiet dedication to improvement ensures he'll be remembered for the high points in his career in a league where plenty of others' legacies are less illustrious.