NFL: Richard Sherman Responds to Video Showing Handshake With Baker Mayfield
The San Francisco 49ers wrapped their first quarter of the season with an undefeated mark after trouncing the Cleveland Browns 31-3 on Monday night. However, the talk after the game focused on the lack of a pregame handshake between star cornerback Richard Sherman and second-year quarterback Baker Mayfield. Things have taken yet another turn after video emerged of the two trading pleasantries before the Week 5 matchup.
Richard Sherman's motivation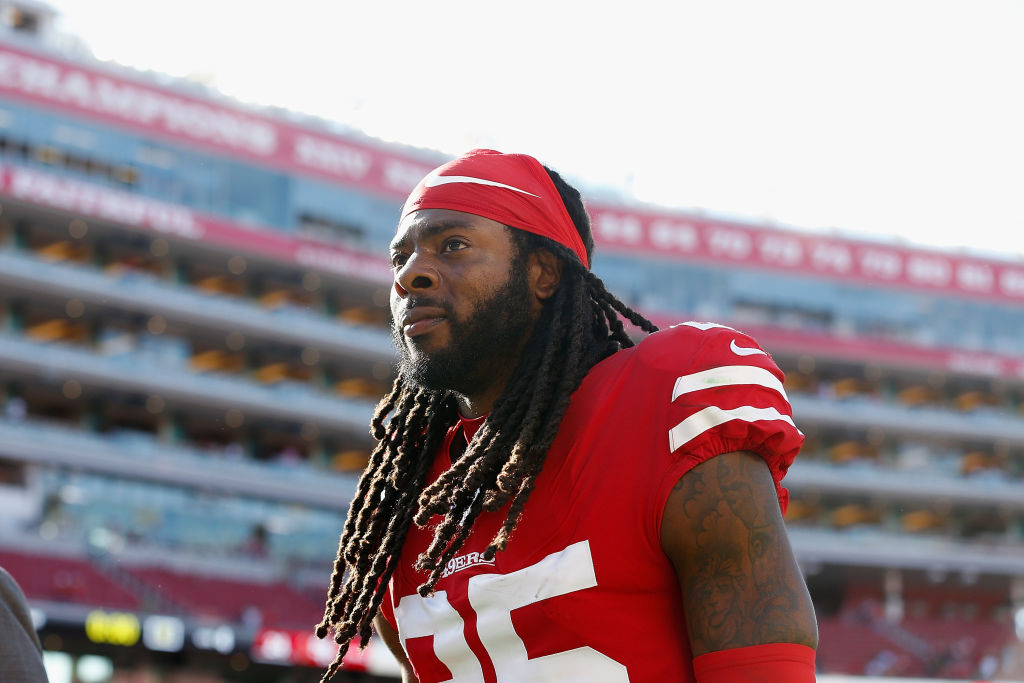 It was a completely one-sided affair on Monday night with the 49ers handling the Browns with ease breezing their fourth win of the season in as many games.
Beyond it being a dominating performance on both sides of the ball for the 49ers, the story quickly became Sherman's displeasure with how Mayfield greeted him before the coin flip when the captains of both teams met at midfield. Following the game, the star cornerback stated that he was amazed by how the former 2018 first overall pick didn't shake his hand, according to Michael Silver of NFL.com.
"What's amazing, and annoying, was him not shaking hands at the beginning," Sherman said. "That's some college s—. It's ridiculous. We're all trying to get psyched up, but shaking hands with your opponent — that's NFL etiquette. And when you pull bush league stuff, that's disrespectful to the game. And believe me, that's gonna get us fired up."

It was indeed a motivating factor for Sherman and the 49ers defense as they picked off Mayfield three times with the All-Pro defensive back nabbing one of those turnovers. These comments also quickly led to backlash towards the Oklahoma product, with many deeming it a lack of professionalism on his end of things.
Video emerges, Richard Sherman responds
It didn't take long for things to loop back around with the video emerging of the captains meeting before the game that displayed both Sherman and Mayfield exchanging some sort form of a handshake.
Sherman received similar backlash that Mayfield faced, but his included some media members voicing that he had lied about there being no handshake at all.
Sherman has established himself as one of the savviest players in the league on social media. All this led to a quick response to the outside noise around him, stating that he noticed the different type of handshake that Mayfield gave him in comparison to what his teammates received.
There will undoubtedly be more to come on this front with the video surfacing that looks like it will begin with an interview with former Indianapolis Colts punter Pat McAfee on the Pat McAfee Show on Wednesday morning.
Baker Mayfield's response is coming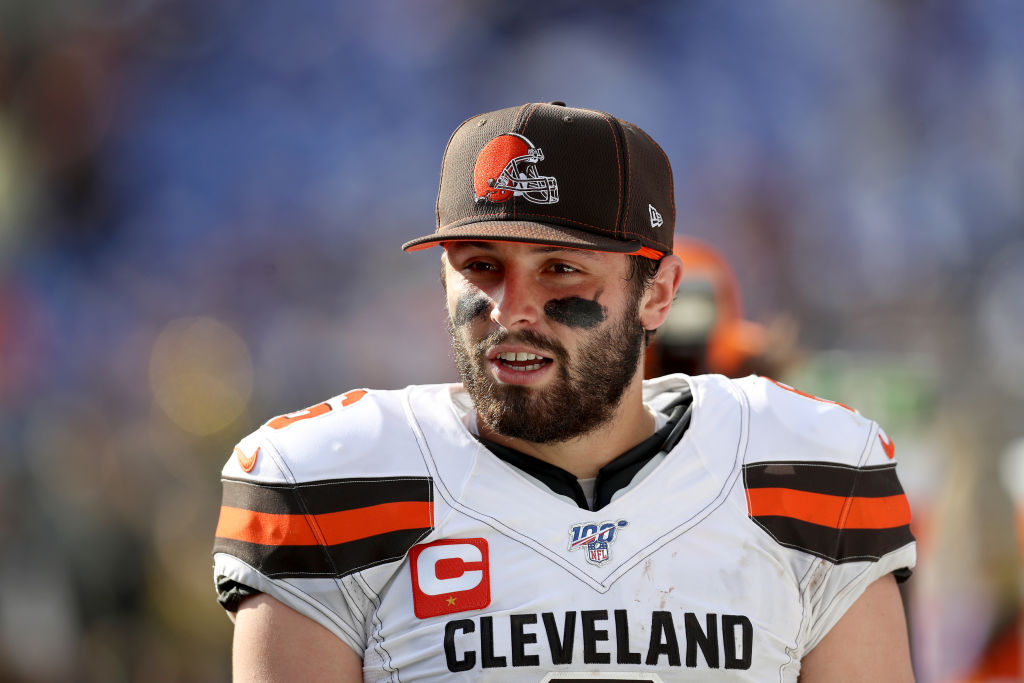 Throughout his final two seasons at Oklahoma and first year-plus in the NFL, Mayfield has proven that he is willing to respond to just about anything.
It has already seen him fire back at criticism launched by former NFL head coach Rex Ryan. At this point, there is no guessing what he will say in response to Sherman's comments that he will add more on Wednesday morning and likely through the media later in the day after practice.
There could be plenty more jabbering going on between both sides, with each player showing to be quite headstrong with their opinions regardless of what they may be. For the time being, Sherman will have the final laugh as the 49ers cruised past the Browns in convincing fashion on Monday night.