NFL: Richard Sherman Will Apologize to Baker Mayfield for Handshake Debacle
Since the San Francisco 49ers drummed the Cleveland Browns 31-3 on Monday night, there has been nothing but chatter around things around the game. Richard Sherman has made headlines after stating that second-year quarterback Baker Mayfield didn't shake his hand before the game. A video concerning the situation has emerged that has led Sherman to react to the entire matter intriguingly.
Richard Sherman brings up handshake incident with Baker Mayfield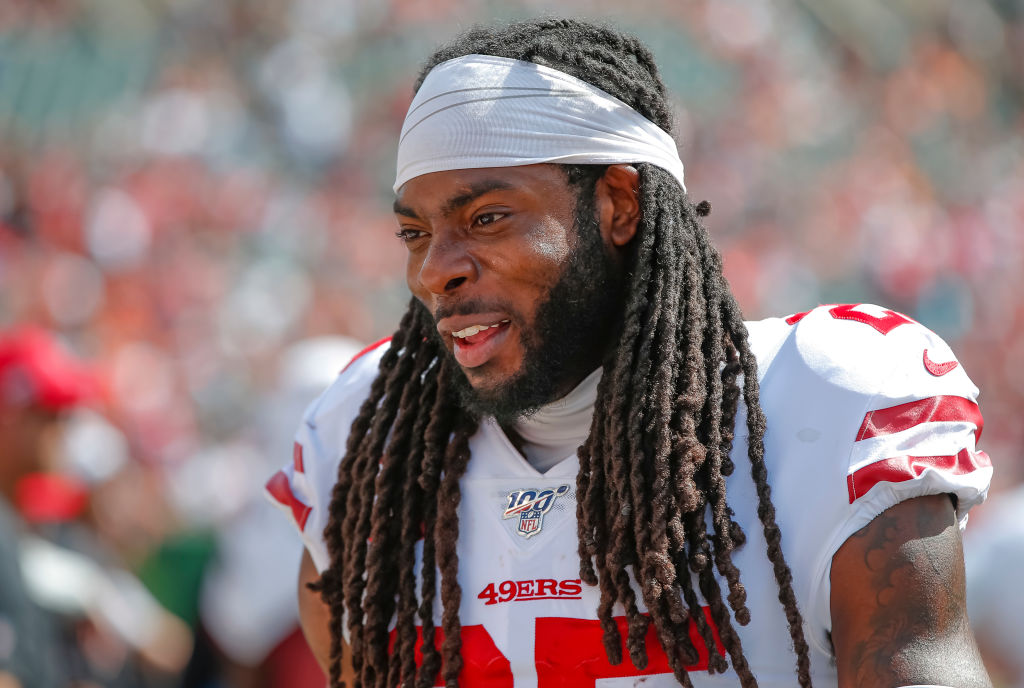 Beyond the 49ers thrashing of the Browns, the focus around the league came around Sherman's comments following the contest. The All-Pro defensive back emphasized stating that he didn't appreciate Mayfield's lack of effort to shake hands before the game prior to the coin toss.
Sherman voiced that this only provided more motivation for him and the 49ers to beat the Browns. San Francisco defense put together a stellar performance that included three interceptions, with the Pro Bowler being responsible for creating one of those turnovers.
However, things have taken a bit of a turn in the other direction as video has since surfaced, showing that Mayfield did shake Sherman's hand, which has changed the tune a bit for the star cornerback.
Richard Sherman will apologize to Baker Mayfield
Before the video emerged, there was plenty of backlash in Mayfield's direction, with many calling his actions unprofessional. It has now shifted towards Sherman as he has been called out for perceiving things differently than they occurred.
He took to social media on Tuesday to defend himself, stating that Mayfield shook his hand in a petty way. During an interview with Pat McAfee on the Pat McAfee Show on Wednesday morning, Sherman took blame for stirring the pot and added that he is going to apologize to Browns quarterback personally. (h/t Jake Trotter of ESPN)
"It's definitely my bad," Sherman told the Pat McAfee Show. "I never want anybody to have to deal with some stuff that they didn't do. And so, you know, the questions that he's gonna get and the annoying, nonsense questions about some stuff that happened in a game that's already been done, you know, sure he'll get an apology for that. I'll probably reach out to him via text or social media to actually get a hold of him and talk to him … on the phone.

Throughout his career, Sherman has proven to be a strong-willed person with often stern beliefs, which makes this public apology more meaningful. His admittance to being wrong in this situation is something that isn't seen on many occasions from professional athletes that will only help smooth things out when he does eventually speak to Mayfield.
Baker Mayfield's take the high road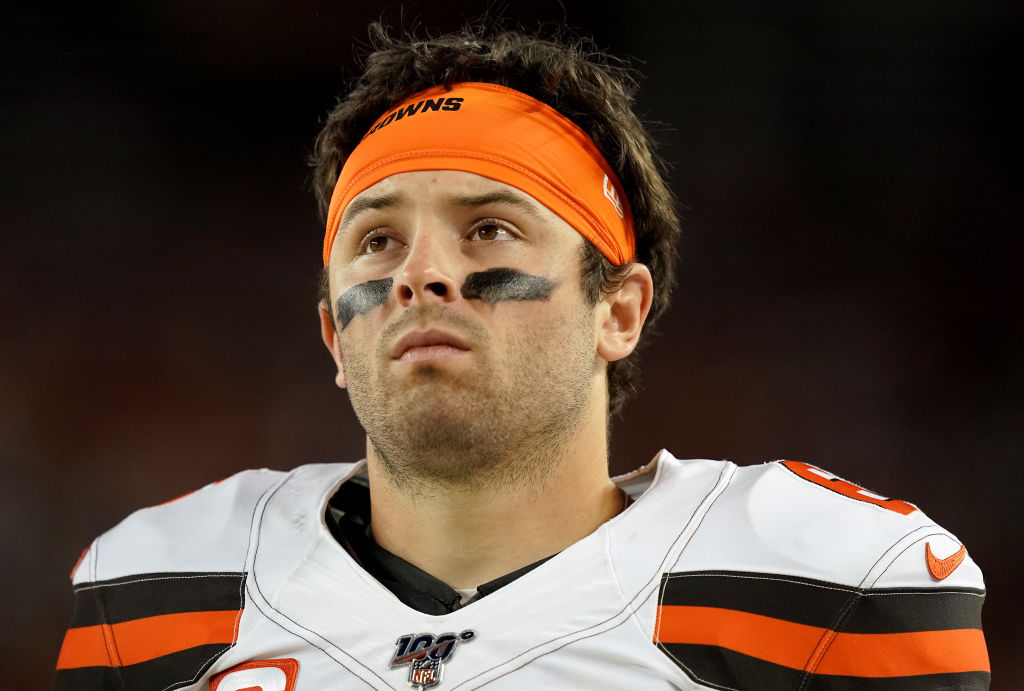 Heading into Wednesday morning, Mayfield has yet to speak on the topic at hand publicly with the media. With Sherman voicing that he is going to apologize, the second-year quarterback has decided to take the high road with the entire situation, according to Josh Alper of Pro Football Talk.
"I know what I did. That's the one time the camera recording me has gone in my favor," Mayfield said.

Mayfield did lob a quick jab at himself out of it, but it's something he can learn from moving forward. He has already experienced his tiffs through the media in his brief time in the NFL, which includes responding to former NFL head coach Rex Ryan's criticism.
Things are a bit different this time around with Sherman, but it's a chance for him to handle it more professionally than the 49ers defensive back chose to do. If anything, this could wind up being water under the bring between the two after it's all hashed out.