NFL: 7 Rising Stars in the AFC
The next wave of NFL superstars is on the horizon, and there's no question that there are plenty scattered across the league. While we touched on the NFC's next group of rising stars, it's time to shift our attention over to the AFC stars.
There's already so much elite talent in this conference, including Tom Brady, Ben Roethlisberger, Antonio Brown, Le'Veon Bell, DeAndre Hopkins, and Andrew Luck. So let's discuss the next bunch of rising stars. Whether the players in this group have played for a single season or a couple years, the massive upside is already visible as we head into the football season.
1. Jarvis Landry, Miami Dolphins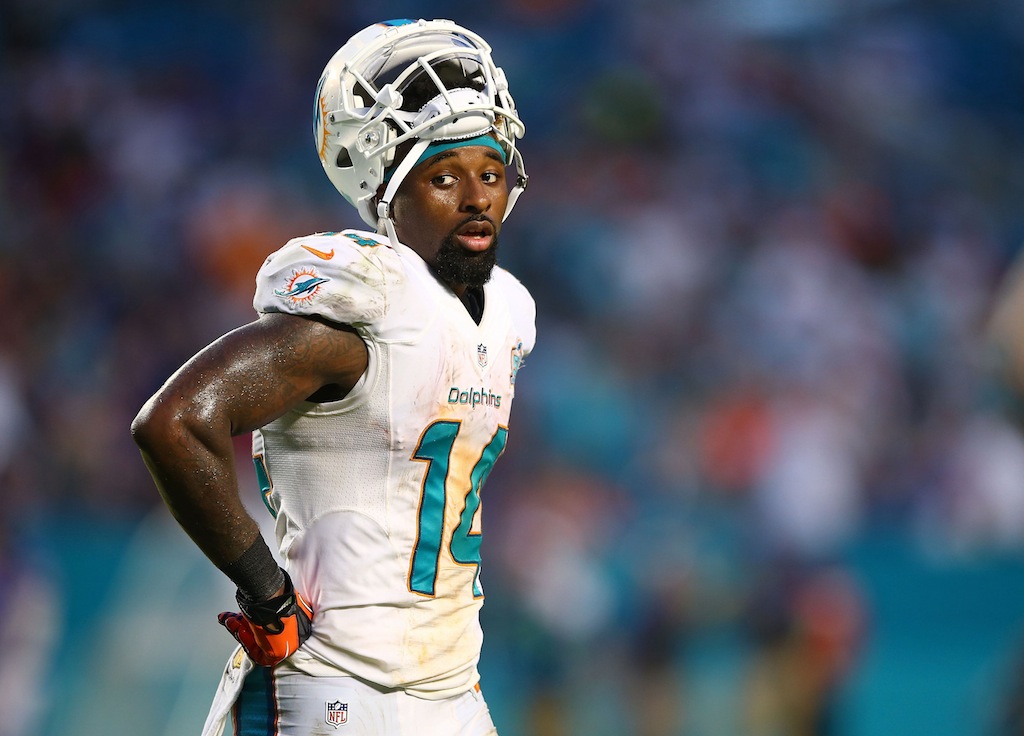 While Jarvis Landry has played two seasons in the NFL, he made a serious name for himself in 2015–16. Last year alone, Landry saw 165 targets, which resulted in 110 catches for 1,157 yards, and four touchdowns. While he only has nine touchdowns at this point in his young career, he does have 194 receptions, and 1,915 yards. There's no question that the Dolphins 23-year-old wide receiver is one of the rising stars in this league; he's also a focal point of the team's offense.
2. Tyler Eifert, Cincinnati Bengals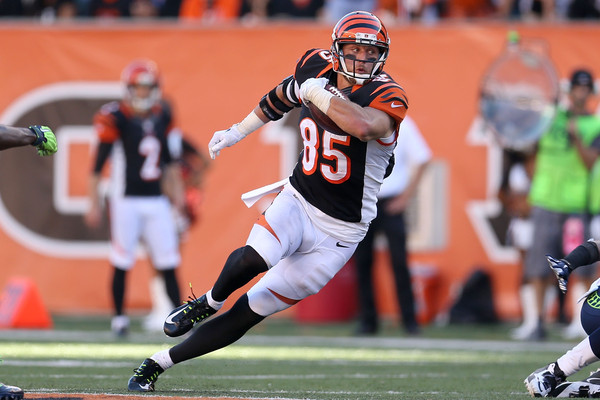 We're giving Tyler Eifert a pass as one of the "young stars," even though he's technically played three seasons. The reason why he gets the pass is because he was only able to play in one game in 2014 due to an injury, so realistically, he has two seasons under his belt.
The 25-year-old had a strong year in 2015, catching 52 passes in just 13 games, good for 615 yards, and an incredible 13 touchdowns. He's a red zone monster, and has quickly become one of Andy Dalton's favorite targets. With the trio of Dalton, Eifert, and of course A.J. Green, this passing game should be humming for many years to come.
3. Blake Bortles, Jacksonville Jaguars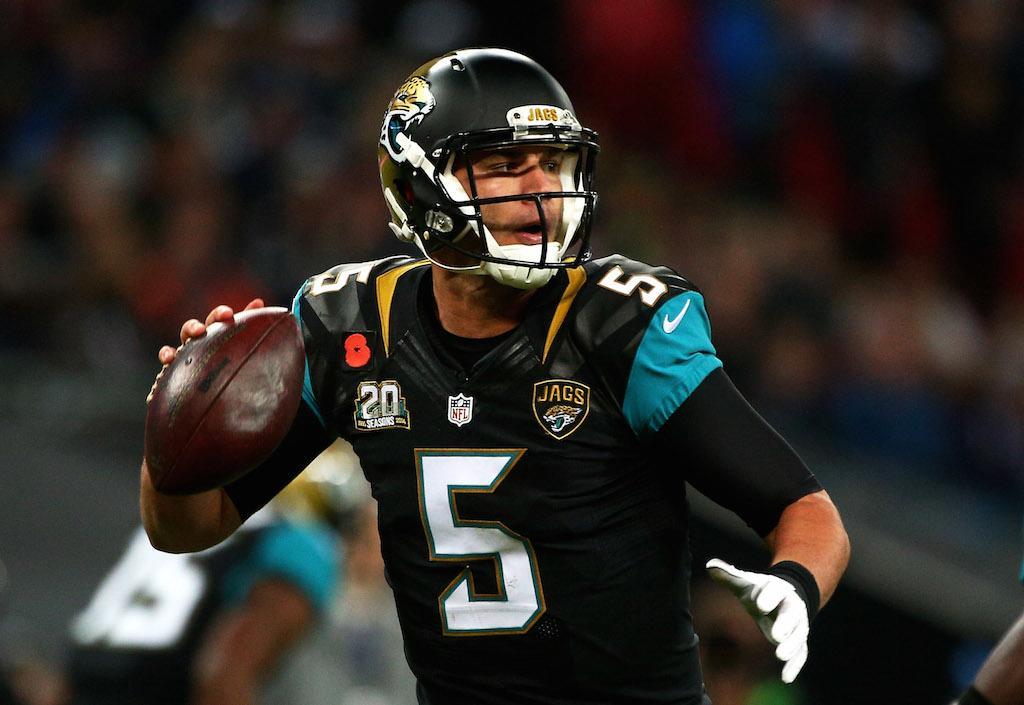 Blake Bortles had his coming out party in 2015 — in a big way. He threw for 4,428 yards, 35 touchdowns, and 18 interceptions. Botles was on another level, and it's obvious that after a rookie season in which he struggled, throwing 11 touchdowns against 17 interceptions, he finally figured things out.
Bortles is just 24 years old, and has given Jaguars fans hope of a bright future. Paired with the next man up on this list, they have made the Jaguars one of the more intriguing and dangerous teams in the entire league.
4. Allen Robinson, Jacksonville Jaguars
Want to talk about a breakout 2015 season? Look no further than Allen Robinson. This guy nearly tripled his yardage in 2015, finishing up the year with 1,400 yards, 80 receptions, and a stellar 14 touchdowns. At just 22-years-old, Robinson has shown a stellar connection with Bortles, and looks to be the future of the NFL at wide receiver. Jacksonville got a steal back in the second round of the 2014 NFL Draft with Robinson, and he will only continue to play at a high level for years to come.
5. Marcus Mariota, Tennessee Titans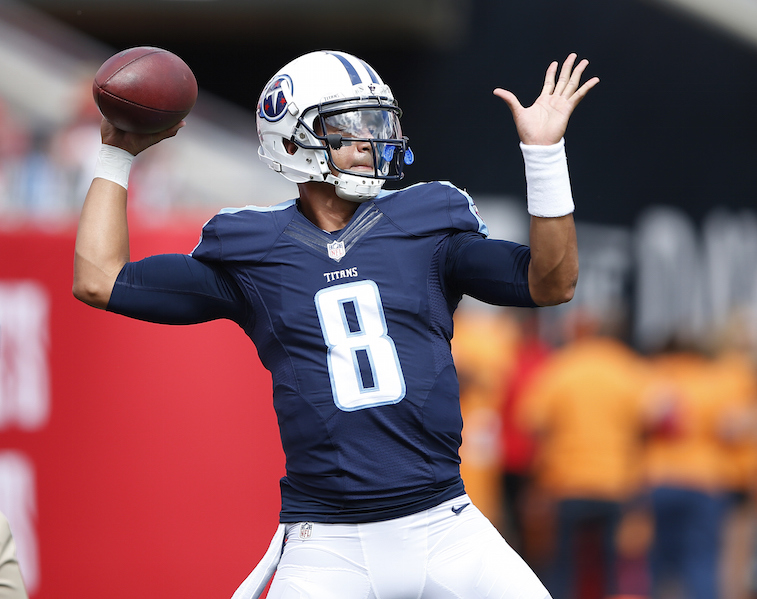 Marcus Mariota is only heading into his second season, and while there are lofty expectations surrounding him after being picked No. 2 overall in the 2015 NFL Draft, he shows signs that he's more than capable of living up to them.
Mariota played in just 12 games last season due to injury, but completed 62.2% of his passes for 2,818 yards and 19 touchdowns, while rushing for 252 yards and two additional scores. His upside is unreal, and while it wasn't a mindblowingly amazing start to his career, we all saw the signs. This guy is bound to be a star.
6. Derek Carr, Oakland Raiders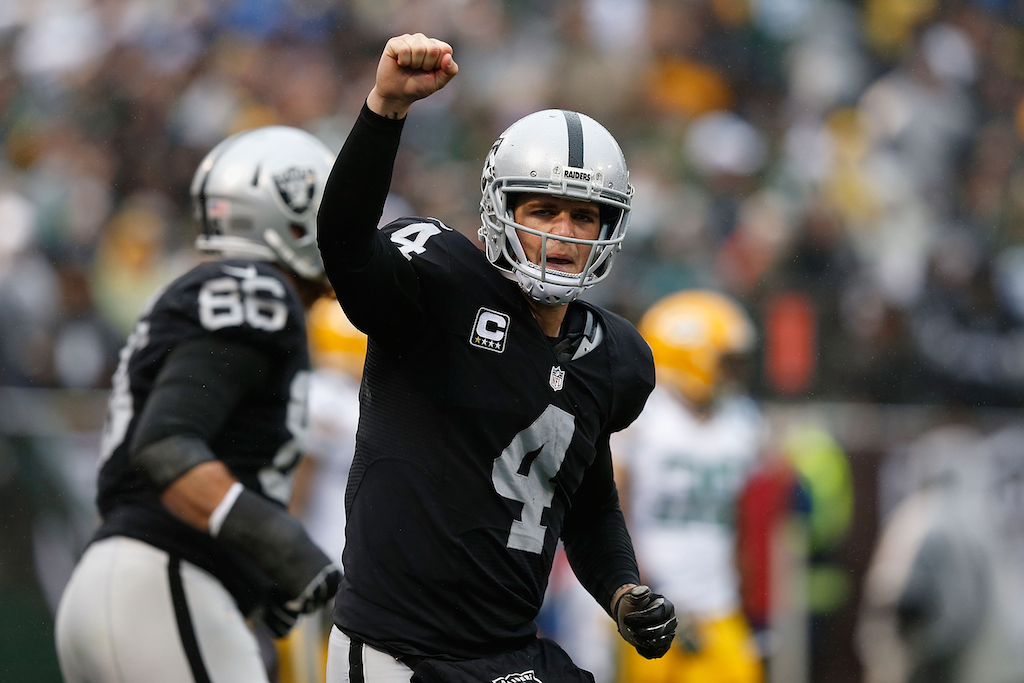 Derek Carr took a massive step forward in his second season, improving his completion percentage (up to 61.1%), passing yardage (3,987), and touchdowns (32). Essentially, Carr became a leader for a Raiders offense that so badly needed one.
Paired with his newest young offensive weapon — who we'll discuss more below — will be a key part of getting the Raiders back into the postseason, which may happen as early as the 2016–17 season. There's a lot to love about Carr's game, and there's no question that he's a future star in this league.
7. Amari Cooper, Oakland Raiders
Speaking of those Raiders, their No. 4 overall pick from the 2015 NFL Draft, wide receiver Amari Cooper, is the real deal and more. He caught 72 passes for 1,070 yards and six touchdowns as a rookie.
Cooper will only keep getting better, but the jump from college to the NFL for wide receivers can be tough. Apparently, it wasn't that bad for Cooper, who has a future in the league, and with the Raiders, he'll be worth talking about for years to come.
Statistics courtesy of ESPN.com and Pro-Football-Reference.com.