NFL: 7 Rising Stars in the NFC
There are plenty of superstars in the NFC; guys like Cam Newton, Odell Beckham Jr., Dez Bryant, Larry Fitzgerald, Russell Wilson, Adrian Peterson, Luke Kuechly, Aaron Rodgers, Richard Sherman, Earl Thomas, and Drew Brees. The question is, who will the NFL's next group of rising stars be? The ones who may have just one or two seasons under their belt yet already look poised for stardom?
Better yet, what about the players who haven't even played a down in the NFL? There are quite a few rookies poised to make a mark during the 2016 NFL season. Here, we discuss seven future stars — rookies or otherwise — in the NFC. Keep an eye on these players because you're bound to see their names on jerseys, in newspapers, and on fantasy football teams in the near future.
1. Aaron Donald, Los Angeles Rams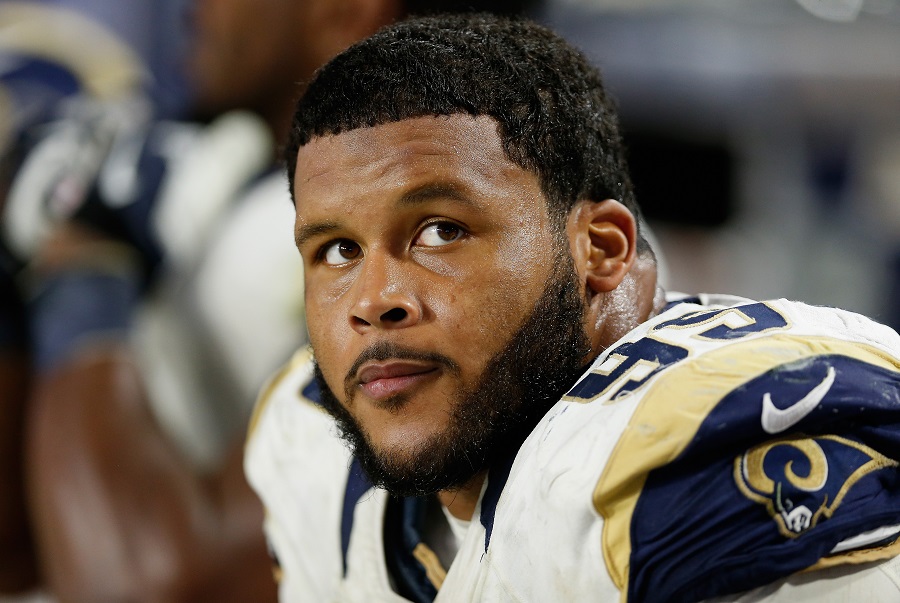 Putting Aaron Donald on this list may be cheating, but it's crazy when you realize that he's only going into his third season. Over his first two years in the NFL, Donald has been an insane force, totaling 116 combined tackles, 20 sacks, two forced fumbles, and a fumble recovery.
Honestly, the numbers don't even do him justice. Donald has been completely unstoppable, already putting himself in the realm of Houston Texans defensive end J.J. Watt. In terms of a pass-rushing defensive tackle, there probably isn't one in the entire NFL as talented as Donald. Welcome to stardom.
2. Todd Gurley, Los Angeles Rams
You may think it's lame to have back-to-back Los Angeles Rams on this list, but let's be real, there's no way Todd Gurley — or Donald for that matter — don't make the cut. Gurley is one of the most talented, dangerous, and scary runners in the NFL today.
After missing the first three games last season, he entered the league and still managed to rush for 1,100-plus yards and double-digit touchdowns. The Rams were bold when selecting Gurley, who was injured but chosen with the No. 10 pick in the 2015 NFL Draft — and the risk was well worth it.
3. Jameis Winston, Tampa Bay Buccaneers
Jameis Winston doesn't make this list due to his rookie season accomplishments (although they were impressive); he makes it because he's a winner, and improves everyone around him. The man dubbed as "Famous Jameis" threw for 4,000-plus yards in his rookie season, while totaling 28 combined passing, and rushing touchdowns.
While Winston's quarterback rating wasn't great at 84.2, he's still a player who the Buccaneers coaches are thrilled with; a competitor who wants to get better each and every day. This is the type of guy who finds serious NFL success.
4. Devonta Freeman, Atlanta Falcons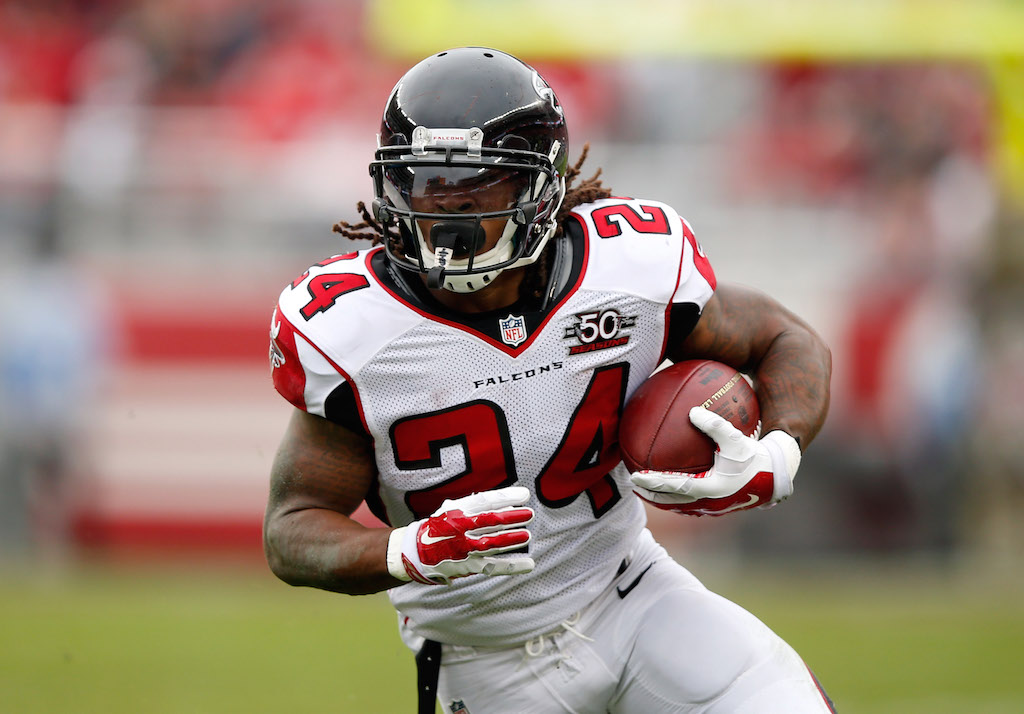 Devonta Freeman is an interesting player, largely because his rookie year isn't anything worth mentioning. During his first season, Freeman saw just 65 carries for 248 yards and one score. He did have 30 receptions, showing his dual-threat ability. Then 2015 rolled around, and he actually wasn't even the Week 1 starter. Tevin Coleman's injury forced Freeman into the spotlight, where he shined ridiculously bright.
Freeman topped 1,000 rushing yards, caught 73 passes for 578 yards, and scored 14 combined touchdowns. While he seemed to slow down a bit down the homestretch of 2015, you can bet he'll be prepared for a full-season run this year. The Falcons will consistently utilize Freeman out of the backfield as a pass-catcher.
5. Brandin Cooks, New Orleans Saints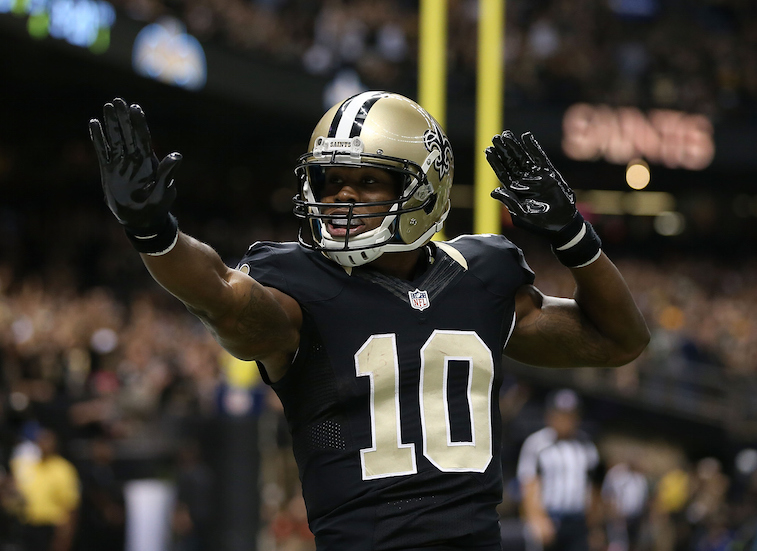 Brandin Cooks has a ridiculously scary ceiling. He broke through in 2015, catching 84 passes for 1,138 yards and nine touchdowns, but he seems capable of doing even more in the upcoming seasons. While he missed the final six games of his rookie year, we saw Cooks receive 129 targets from Brees this past year. If last season was any sign, paired with the massive hype train going around about the New Orleans right now, then we may be looking at one of the NFL's next star wide receivers.
6. Ezekiel Elliott, Dallas Cowboys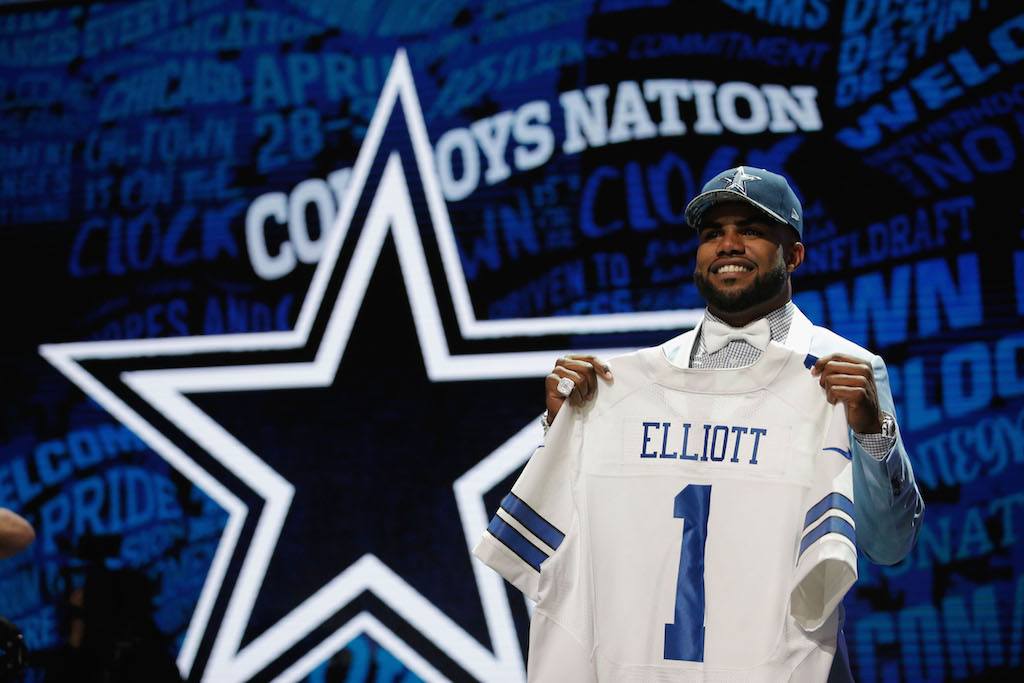 Speaking of hype, there are no bigger expectations surrounding a player from the 2016 NFL draft class than Ezekiel Elliott. When a running back gets drafted in the top five, there's a reason for it.
Elliott was absolutely dominate during his final two years with the Ohio State Buckeyes, finishing his college career with a 6.7 yard-per-carry average, 3,961 rushing yards, 43 rushing touchdowns, and 449 receiving yards. Elliott is a great blocker, has excellent vision, and should become the next elite running back in this league.
7. Tyler Lockett, Seattle Seahawks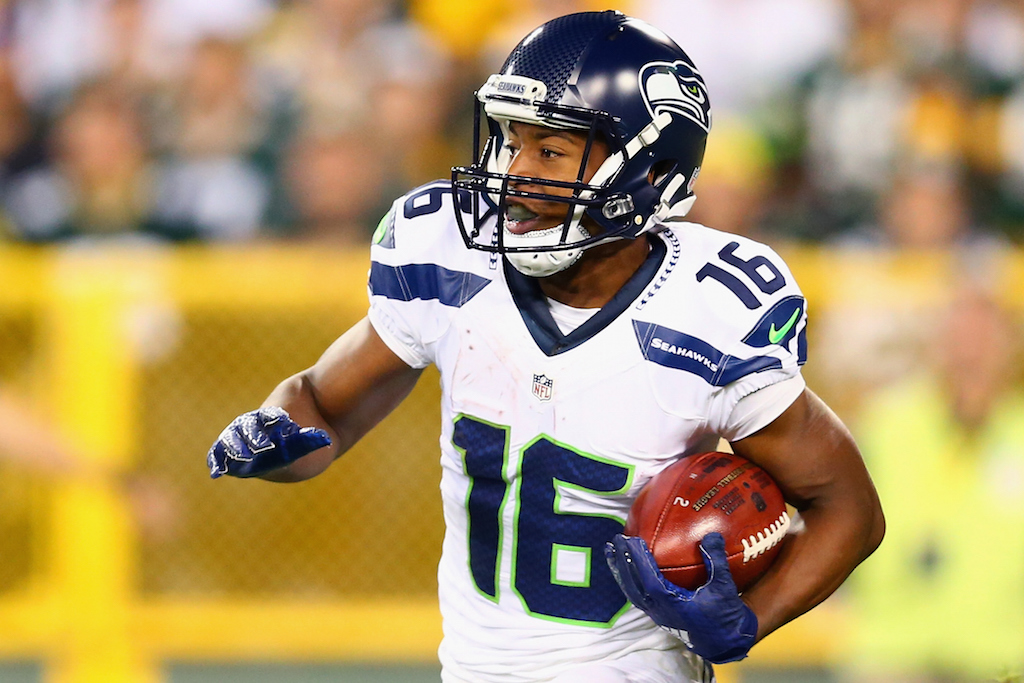 Tyler Lockett can literally do it all. He's a stud wide out and can run the ball out of the backfield; he returns punts and returns kicks. Overall, his rookie season was definitely a strong start, but we're just seeing the tip of the iceberg.
Lockett caught 51 of 68 targets last year, good for 664 yards and six touchdowns. He also scored two additional touchdowns, one punt return score, and one kick return score. The fact is he and Russell Wilson have experienced another offseason to work together, and his role on offense will likely increase heading into the 2016-17 season. Expect big things from Lockett in the very near future.
Statistics courtesy of ESPN.com and Pro-Football-Reference.com.