NFL: Ron Rivera Is out in Carolina; Is Cam Newton the Next to Go?
On Tuesday afternoon, the bombshell came in from Carolina; Ron Rivera had been fired by the Carolina Panthers. New team owner David Tepper recently stated that he would not settle for mediocrity, and he sent that message loud and clear with the mid-season firing of Rivera, who had been the team's head coach since 2011. Cam Newton also joined the team in 2011 when he was selected with the first overall pick in the 2011 NFL Draft.
Will Cam Newton get one more chance in Carolina? Or is Tepper ready to move into the future with a new coach and quarterback tandem?
Ron Rivera has not performed under David Tepper
From 2013 through 2017, Ron Rivera was one of the best and most respected coaches in the NFL. Over that five-season span, Rivera led his team to four playoff berths, three NFC South titles, and a 51-28 record overall. He won the AP Coach of the Year Award in 2013 when he led the Panthers to a 12-4 record in 2013, and he won in against the same year Cam Newton won the NFL MVP Award with a 15-1 record in the regular season and a trip to the Super Bowl.
David Tepper purchased the Carolina Panthers for a record $2.275 billion before the 2018 season. That season, Ron Rivera and the Panthers got off to a 6-2 start before going just 1-7 over the second half of the season to miss the playoffs. The bottom dropped out on this season in similar fashion; after going 5-3 through the first eight games of 2019, Carolina has lost four straight to fall out of playoff contention in the NFC.
It's one thing to lose games on the road to the San Francisco 49ers, Green Bay Packers, and New Orleans Saints. But to lose at home 29-3 to the Atlanta Falcons and 29-21 to the Washington Redskins, two teams who have a 3-9 record this season, is unacceptable. The home loss to Washington last Sunday was apparently the final straw.
What to do about Cam Newton?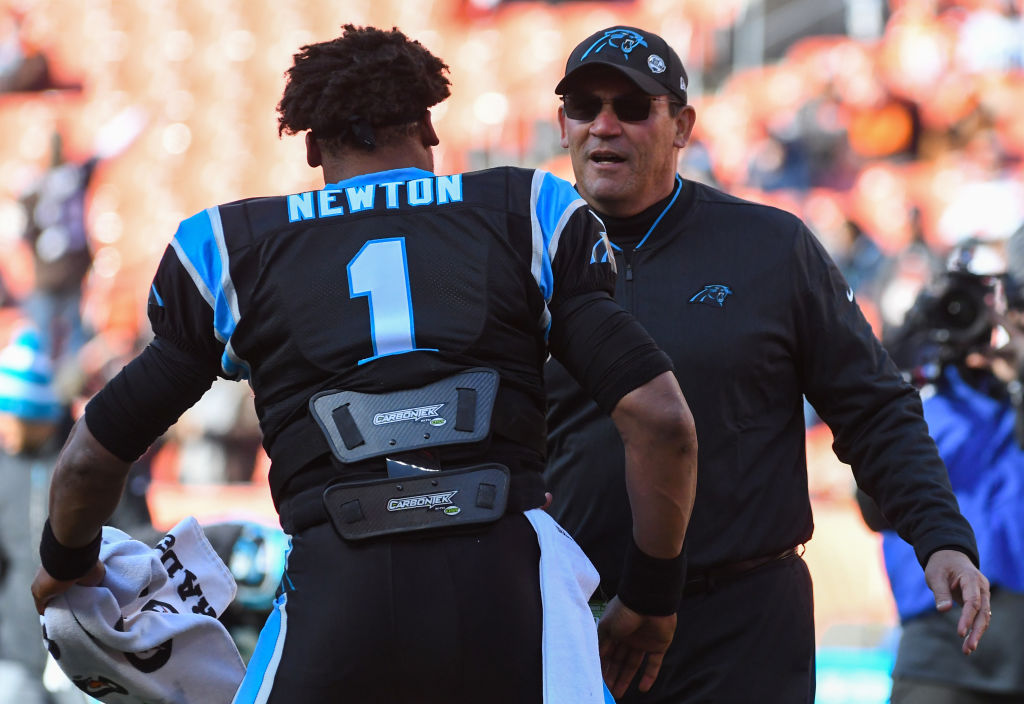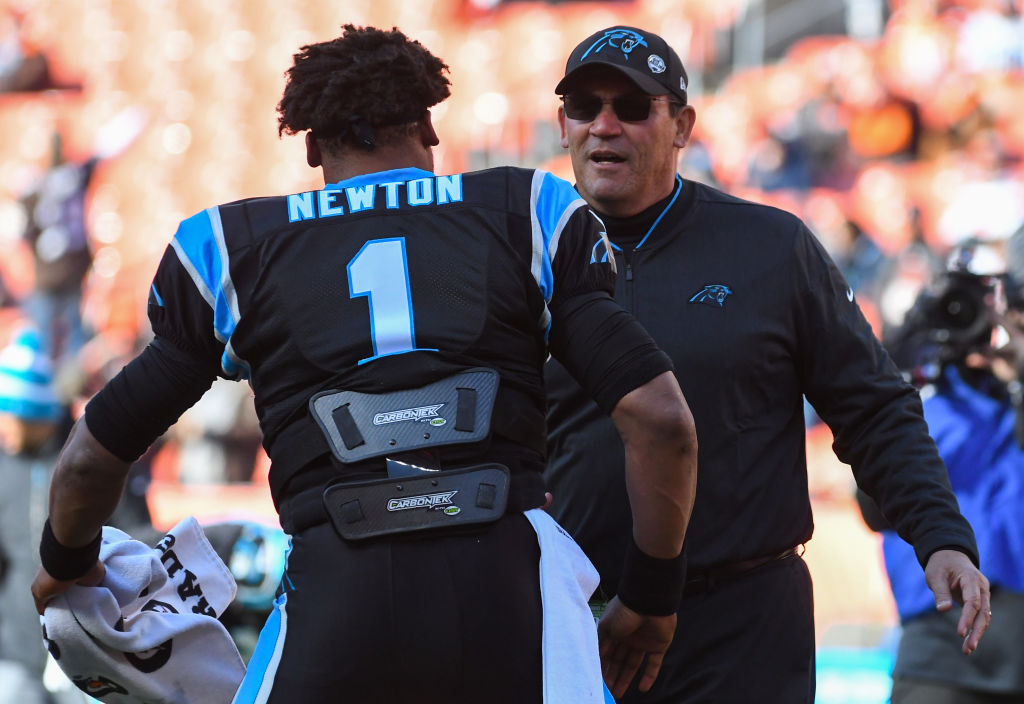 Back in 2015, Cam Newton was on top of the football world. He led the Panthers to a 15-1 record, won league MVP, and appeared to have finally tapped into the best potential version of himself.
That year, Newton had 3,837 passing yards, 35 passing touchdowns, and only 10 interceptions. He also rushed for 636 yards and 10 touchdowns on 132 carries. Years before Lamar Jackson was being anointed as the future of the quarterback position, it was Cam Newton making those headlines.
But the dream season ended in a nightmare as Newton completed only 43.9% of his throws for 265 passing yards and rushed for only 45 yards in a 24-10 loss in the Super Bowl to the Denver Broncos. He was never the same after that; from 2016 through 2018, Newton has averaged 3,402 passing yards, 21.7 passing touchdowns, 14.3 interceptions, 533.7 rushing yards, and five rushing touchdowns per season.
These numbers aren't bad by any stretch, but they are far from dominant. And they came before this season, which Cam Newton has lost to a Lisfranc injury. Is this level of production good enough for David Tepper?
The decision will likely be up to Carolina's next head coach
Carolina could go a number of different ways with their next coaching hire. The team could look to bring in someone to try to do what Rivera has failed to do in recent seasons, getting the Panthers back on track as an elite defensive team. Or they could look for an offensive guru that could take Carolina's offense to the next level with the versatile Christian McCaffrey as a centerpiece to build around.
To give a head coach a chance to succeed, most general managers and owners will allow them to have input in the decision-making process at quarterback, since this is a position this is integral to a team's system and success.
There are plenty of things to like about Cam Newton including his arm strength, physicality, rushing ability, and experience. But he won't be a perfect fit in every system, so it may simply come down to what the new coach wants to run. A healthy Cam Newton can still be productive in the NFL next season, but only time will tell whether or not it will be for the Panthers.