5 NFL Rookies Who Will End Up Being Busts
The 2016 NFL Draft is long gone, the preseason is in the books, and now, finally, the regular season is upon us. With that said, all of the many NFL rookies who were drafted — and even the undrafted ones — hope to come out and make an immediate impact in 2016. A few select players will be in contention for the Offensive Rookie of the Year award. For others, they'll simply look to go out and make a positive impact for their respective teams.
Finally, there are the players who may not get in the action immediately in 2016. Regardless of what situation each rookie falls into, any player with expectations can wind up being labeled as a bust. As brutal as that may seem, it's just the nature of the beast. So, we're going to take a look at five NFL rookies who, in our opinion, won't be able to meet the expectations of their franchises and fans when all is said and done in their careers.
1. Jared Goff, quarterback, Los Angeles Rams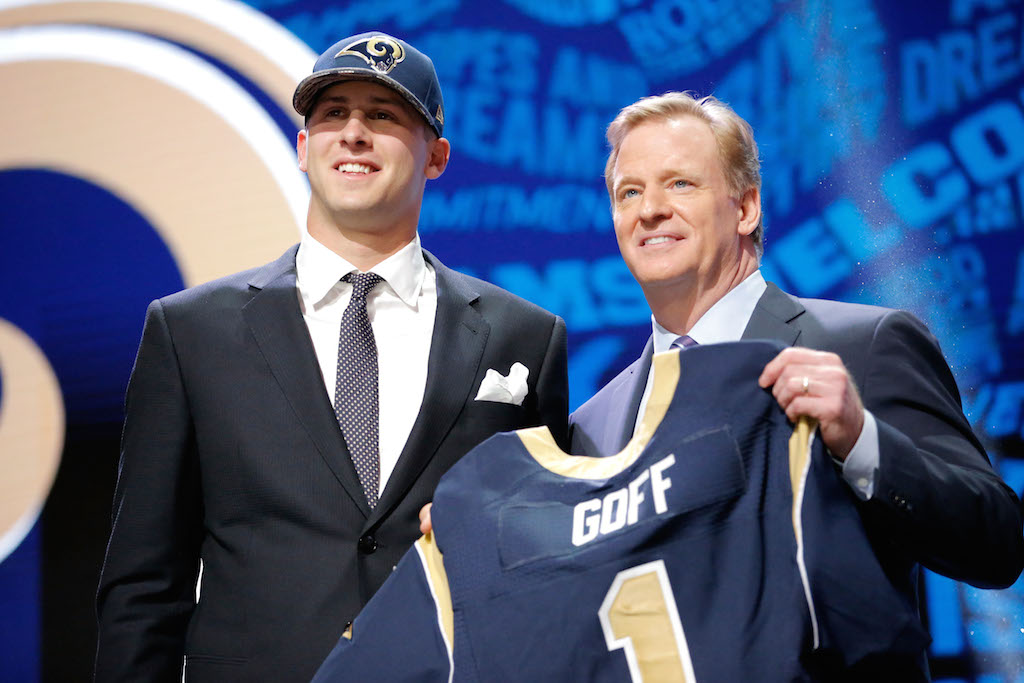 Putting aside the numbers from Jared Goff's major 2016 NFL preseason struggles, let's also consider the fact that he took nearly all of his snaps during his time at California from the shotgun. Now, he's attempting to transition to playing under center, and in doing so, hasn't looked like a legitimate NFL prospect in the slightest.
The man who the Rams traded away a boatload of draft picks to move up and land, has gotten injured twice during the preseason, and just can't seem to adjust to the speed of the NFL. That's a very, very bad sign, and to top it all off, he's entering the 2016 season as the team's No. 3 quarterback, behind Case Keenum and Sean Mannion, respectively.
2. Christian Hackenberg, quarterback, New York Jets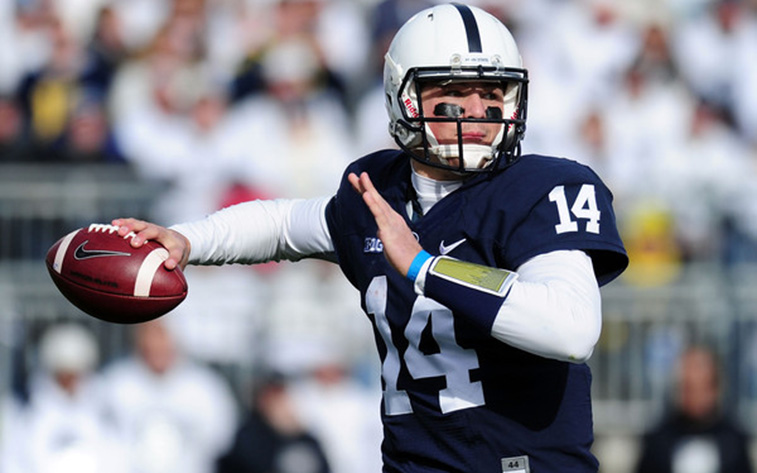 You can argue that it's not fair to put a player like Christian Hackenberg, who's buried on the Jets depth chart, on the list for potential busts. Unfortunately, when you get selected as a second-round draft pick, the word "bust" can still absolutely be associated with your name. There's a lot from the rookie's preseason with the Jets that makes you believe Hackenberg will be a bust, but nothing more than the fourth and final preseason game of 2016.
Hackenberg wasn't just bad, he was so bad that it actually made major headlines. The rookie completed just 11 of 31 passes against the Philadelphia Eagles for 54 yards. Yes, 54 yards on 31 pass attempts, which is just painfully bad. He also had an interception returned 90 yards for a touchdown as well. Hackenberg may get one more preseason on a roster, but it could end up being his last.
3. Will Fuller, wide receiver, Houston Texans
Will Fuller is the complete opposite of the two names above. The former Notre Dame wide receiver had a great preseason, catching eight passes for 144 yards and two touchdowns. So, why is he on this list? Fuller is a receiver with excellent speed, but one who seems to constantly catch the ball with his body, instead of his hands.
That will work fine at the college football level, but not so much at the NFL level. Unless he's able to get that fixed before his rookie season, it will turn into an issue. To go along with that, seeing Fuller — who's going to be a starter this season for the Texans — attempt to break press coverage against some big and strong cornerbacks won't be easy. This season could be eye-opening for Fuller.
4. Robert Nkemdiche, defensive end, Arizona Cardinals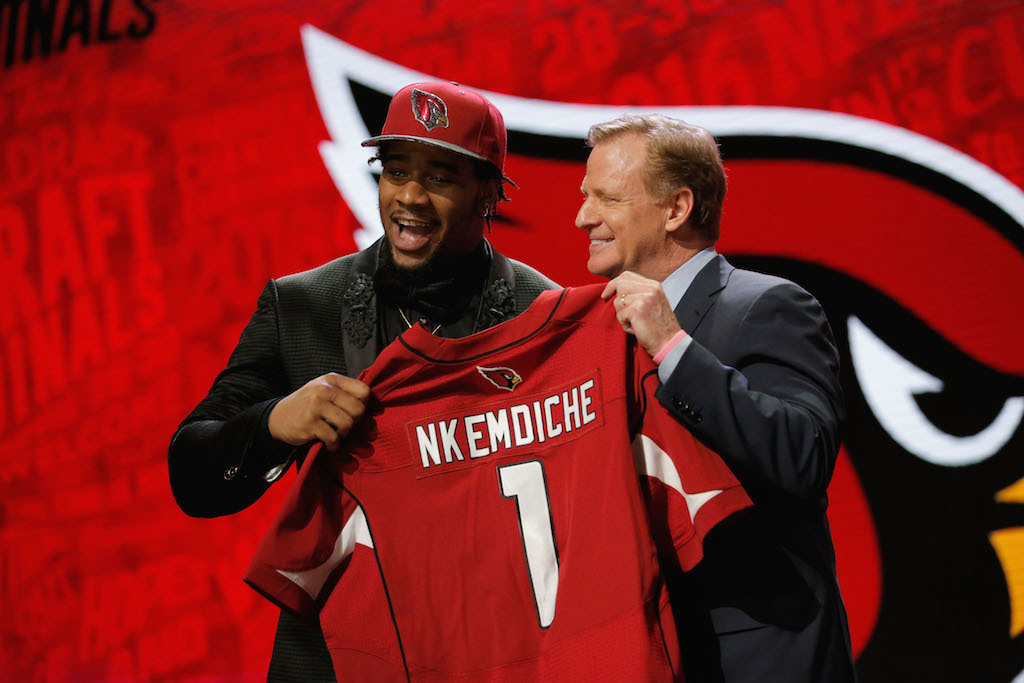 Aside from the off-field issues, Robert Nkemdiche is probably the most physically gifted player in the entire 2016 NFL draft class. The guy has size, speed, and power, yet he could never get it to transition to success for him during his time at Ole Miss. Over three seasons and 29 games, Nkemdiche totaled just 81 combined tackles, 16 tackles for loss and six sacks. For a player with as much upside as Nkemdiche, he should have tallied far more than six sacks during his collegiate career. It's more than a bit concerning, and there's obvious reason to be worried about him.
5. Artie Burns, cornerback, Pittsburgh Steelers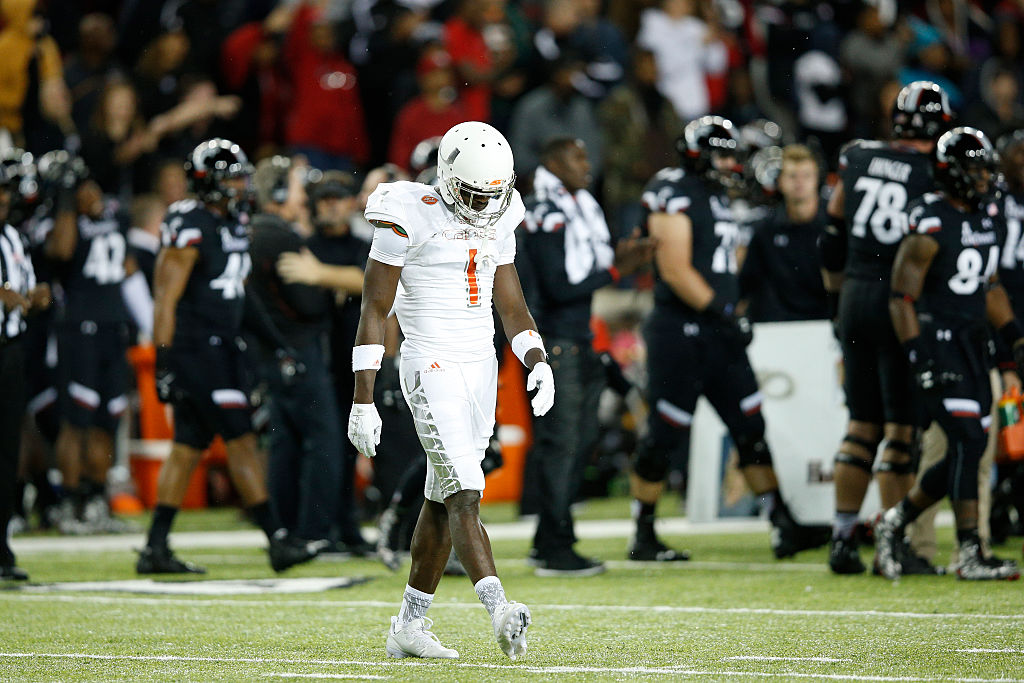 Yes, the Steelers needed a cornerback in the 2016 NFL Draft. Unfortunately, the player who many fans had hoped the team would land, William Jackson III, went just one pick before they were on the clock. In turn, the Steelers chose to take a player in Artie Burns, who's absolutely still a project. While he did have six interceptions during his final collegiate season in 2015, that stat doesn't tell the entire story for the rookie. He didn't look great in zone coverage and seems very likely to have some issues adjusting to the speed of the NFL. It'll be interesting to see how Burns does early on his career, but he's going to have an uphill climb during his career.
Statistics courtesy of ESPN and Pro-Football-Reference.