NFL Rumors: 15 Big-Name Players Who Could Still Get Traded in 2017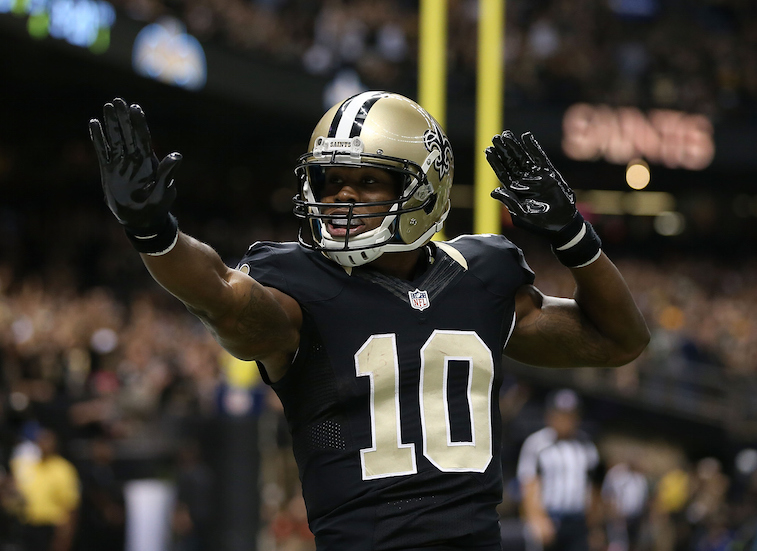 Unlike other professional sports, there is no real offseason in the National Football League. As soon as the final seconds tick off the clock in the Super Bowl, it's on to next season for all 32 NFL franchises.
The league's players will get a bit of a reprieve until offseason conditioning programs and Organized Team Activities begin, but coaches and front office executives won't have that luxury. Their jobs depend in large part on how well they do in assembling their respective rosters during the wheeling and dealing portion of the offseason.
The New England Patriots already pulled off a couple of blockbuster trades in acquiring defensive end Kony Ealy and wide receiver Brandin Cooks (pictured above). While game-changing trades will be few and far between from now until the trade deadline next November, we are confident that there will be several more players dealt in the coming months. With that being said, here's a look at 15 big-name players who could still get traded in 2017.
1. Rob Gronkowski, TE, New England Patriots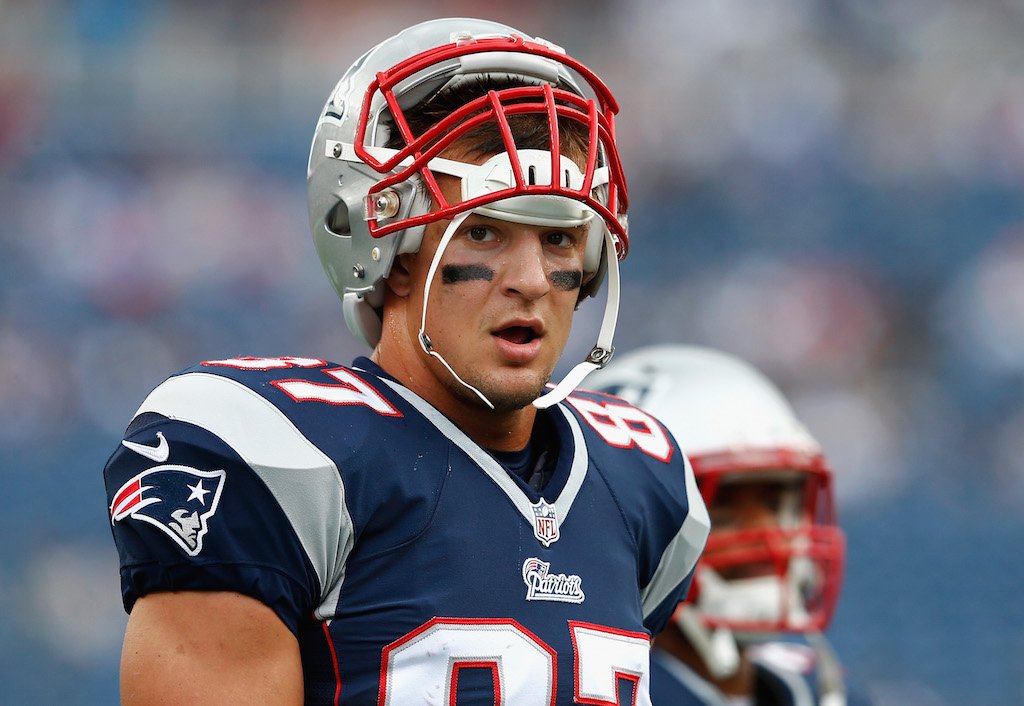 The likelihood of the Patriots trading Gronkowski decreased significantly when they allowed Martellus Bennett to leave and sign with the Green Bay Packers during free agency. Still, it bears pointing out that the Pats hardly missed a beat on their way to winning Super Bowl 51 without Gronk in their lineup in 2016. On that note, if there is a team willing to pay a king's ransom for the 27-year-old tight end we could totally see Bill Belichick sending his four-time All-Pro packing without hesitation.
In a purely hypothetical world, we would like to see Gronkowski land with the Seattle Seahawks or Dallas Cowboys.
2. Malcolm Butler, CB, New England Patriots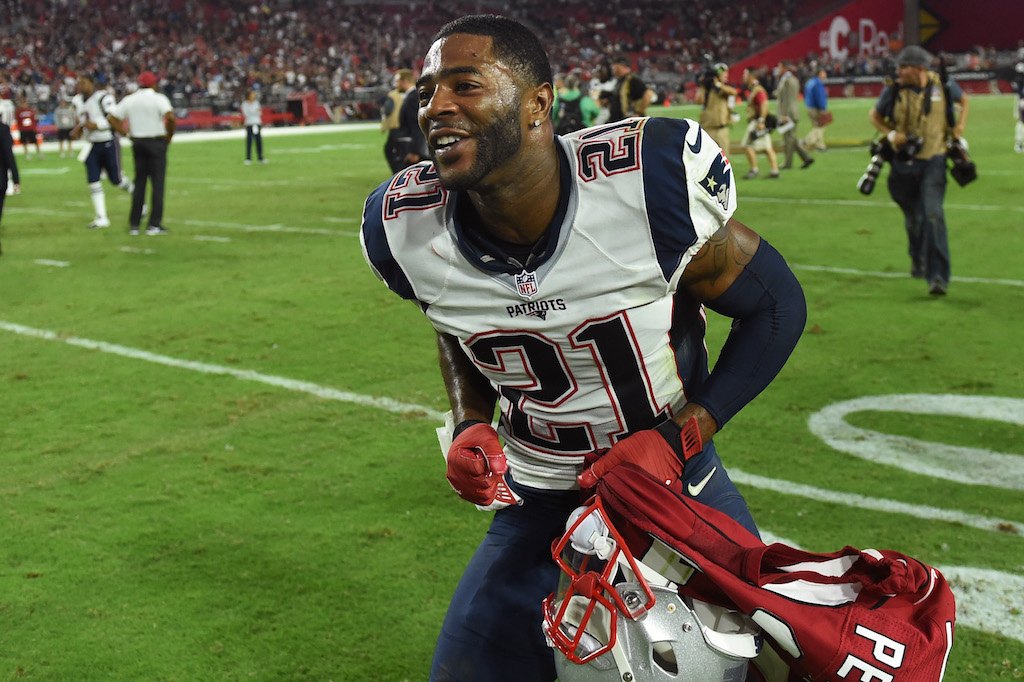 Butler is another All-Pro caliber player that we could see Bill Belichick shipping out of New England in 2017. The Pats recently spent big money (five-years, $65 million with $40 million guaranteed) on free agent cornerback Stephon Gilmore, which is exactly the type of deal Butler, who is scheduled to be an unrestricted free agent in 2018, is looking for.
All signs are pointing towards an upcoming contract standoff between Butler and the Patriots, and when it comes down to it, Belichick may prove to be unwilling to sign another cornerback to a market-setting deal.
3. Jimmy Graham, TE, Seattle Seahawks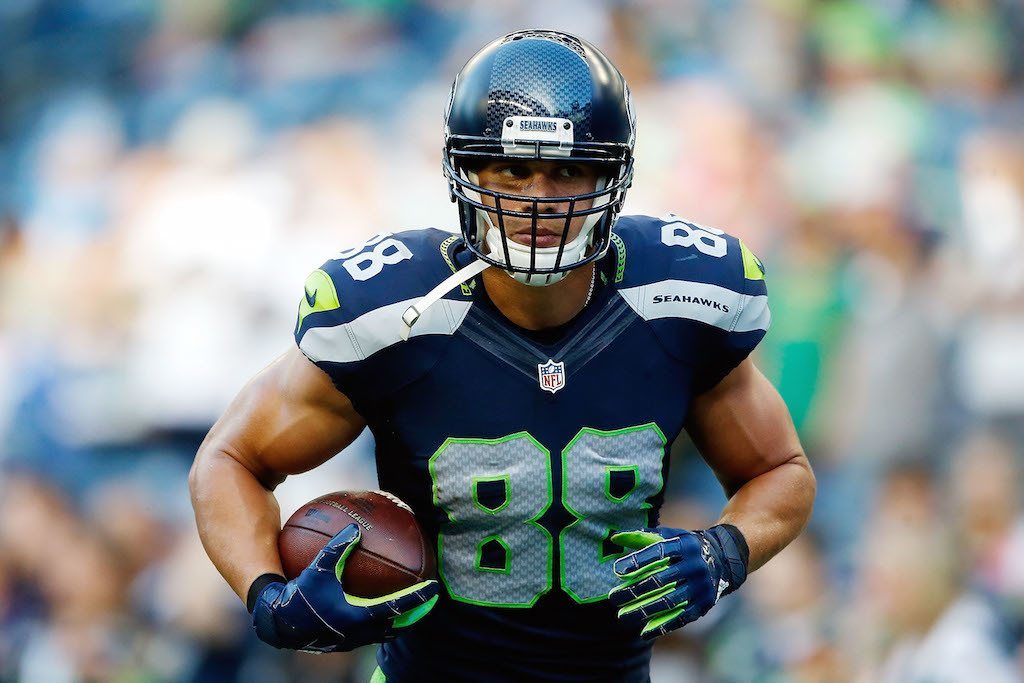 Graham did have a highly productive (65 receptions, 923 yards, and six touchdowns) season in 2016, but thanks to his below average run-blocking ability, the four-time Pro Bowler just isn't a great fit in Seattle's offense. There would be plenty of interest around the league in Graham, who is entering the final year of his contract, if the Seahawks were to make him available for a trade. Seattle could likely acquire an extra second or third round pick in the 2017 NFL Draft in exchange for Graham, which could then be used to add one of the several outstanding tight end prospects in this year's draft class. On top of that, dealing the 30-year-old tight end would free up $10 million in salary cap space.
4. Jimmy Garoppolo, QB, New England Patriots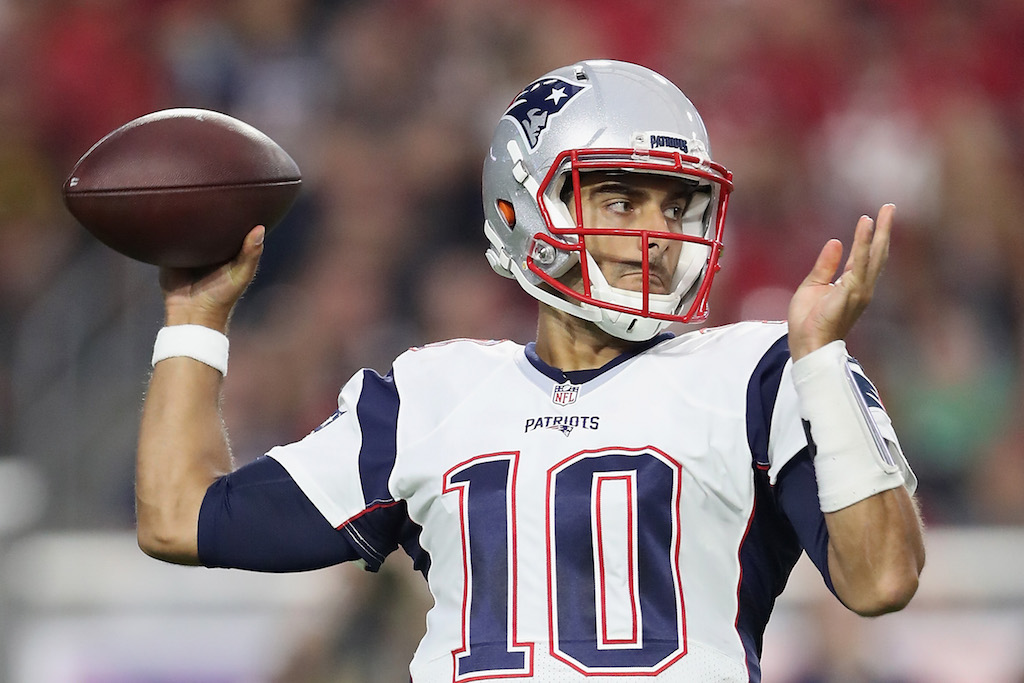 As of now, it looks like the Patriots are planning on keeping Garoppolo as their backup for at least the 2017 season. With that being said, the NFL is an extremely quarterback-hungry league, and we wouldn't be the least bit surprised to see the Cleveland Browns, who have a plethora of first and second round picks in the next two drafts, or another QB-needy team, make the Pats a trade offer that they cannot refuse.
5. Kirk Cousins, QB, Washington Redskins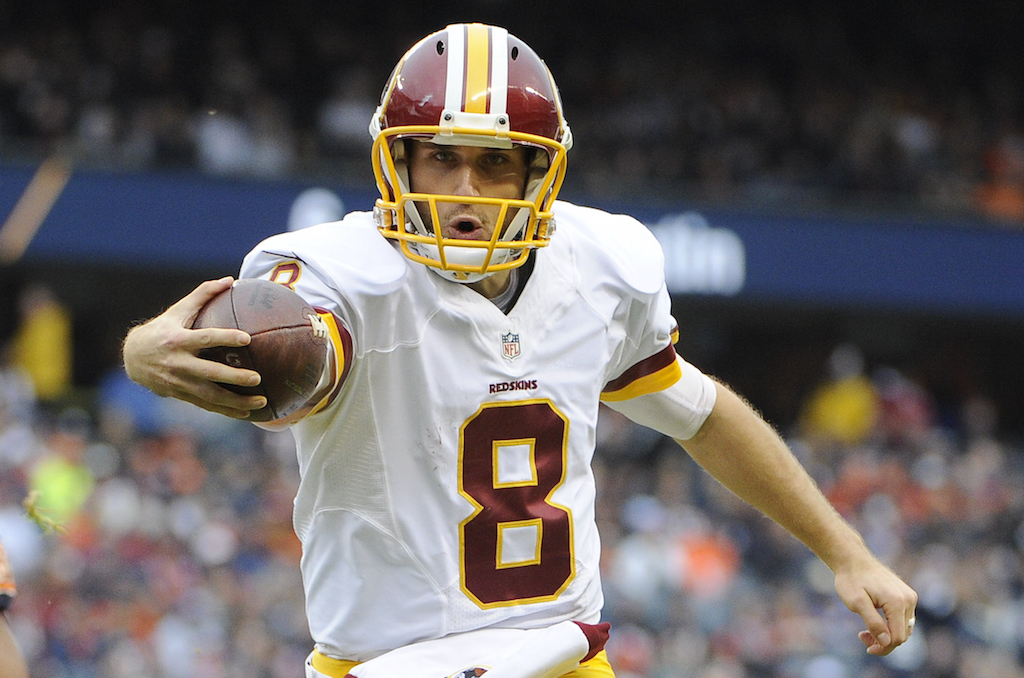 Simply put: If the reports (saying that Cousins won't sign a long-term deal with the Redskins as long as the current front office regime is in place) coming out of Washington are true, then the Skins would be foolish not to move Cousins while his stock is at an all-time high.
6. Joe Thomas, LT, Cleveland Browns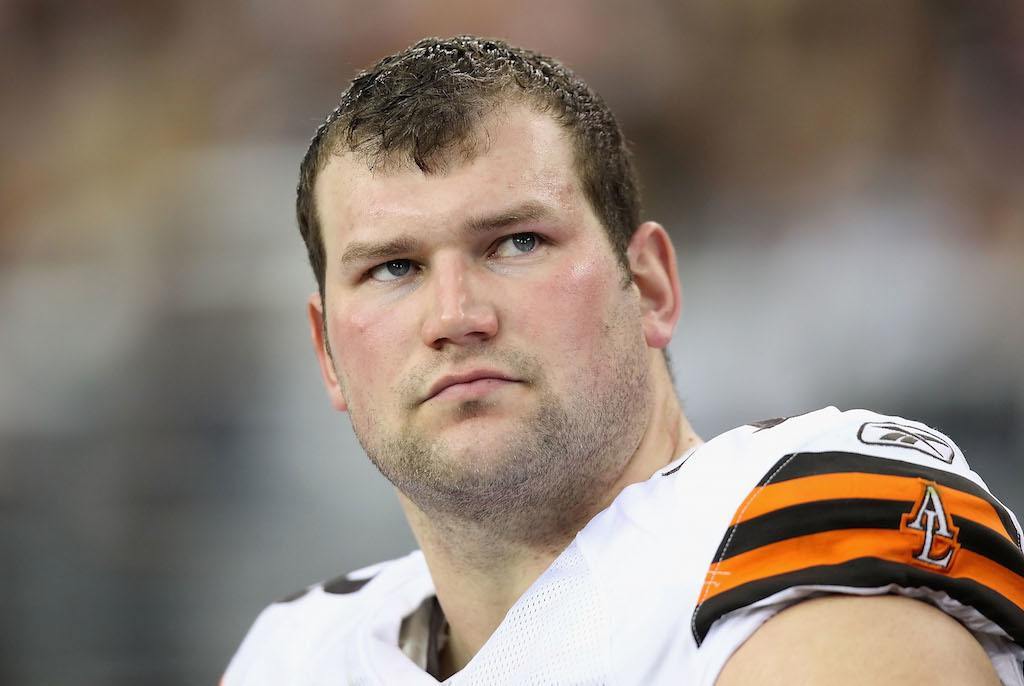 To the best of our knowledge, Thomas has never demanded a trade out of Cleveland even though he probably should have. The former Wisconsin Badger is hands down one of the greatest left tackles to ever play in the NFL, and he deserves to play for a legitimate Super Bowl contender before he hangs up his cleats.
It is worth pointing out that the Browns spent big money on their offensive line this offseason, so they may now be unwilling to move the future Hall of Famer. If they do shop Thomas, expect the Denver Broncos to make a serious attempt to land the nine-time All-Pro.
7. Sheldon Richardson, DE, New York Jets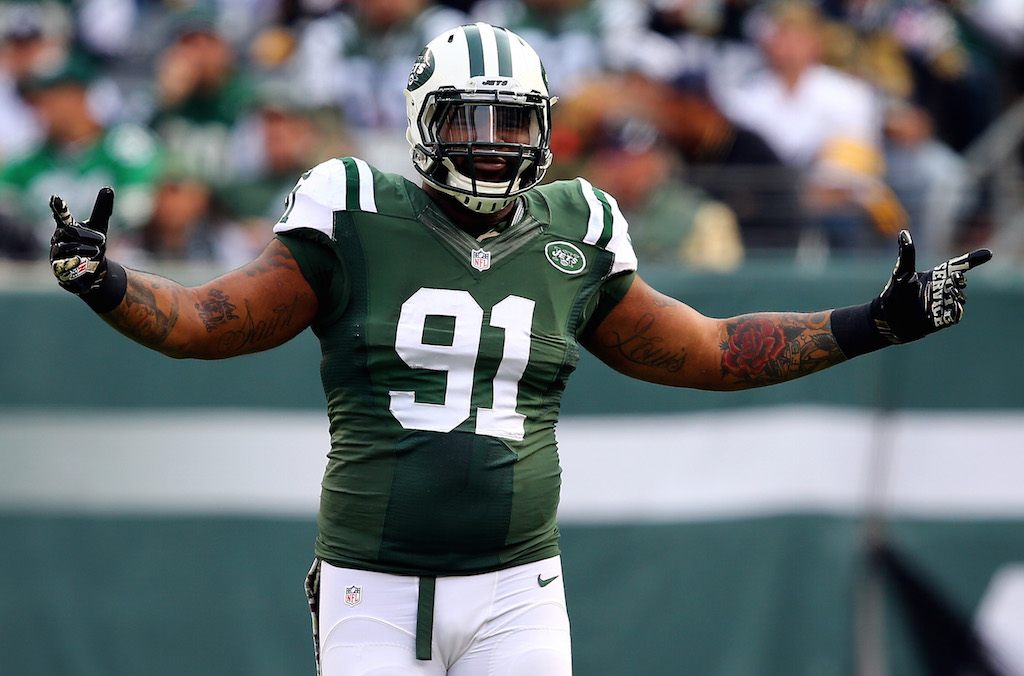 Moving Richardson makes all the sense in the world for the Jets. It is clear that they are in the midst of a rebuilding project, and trading the 26-year-old defensive end while he still has a year left on his rookie contract would net the Gang Green a possible first or second round draft pick.
8. Trumaine Johnson, CB, Los Angeles Rams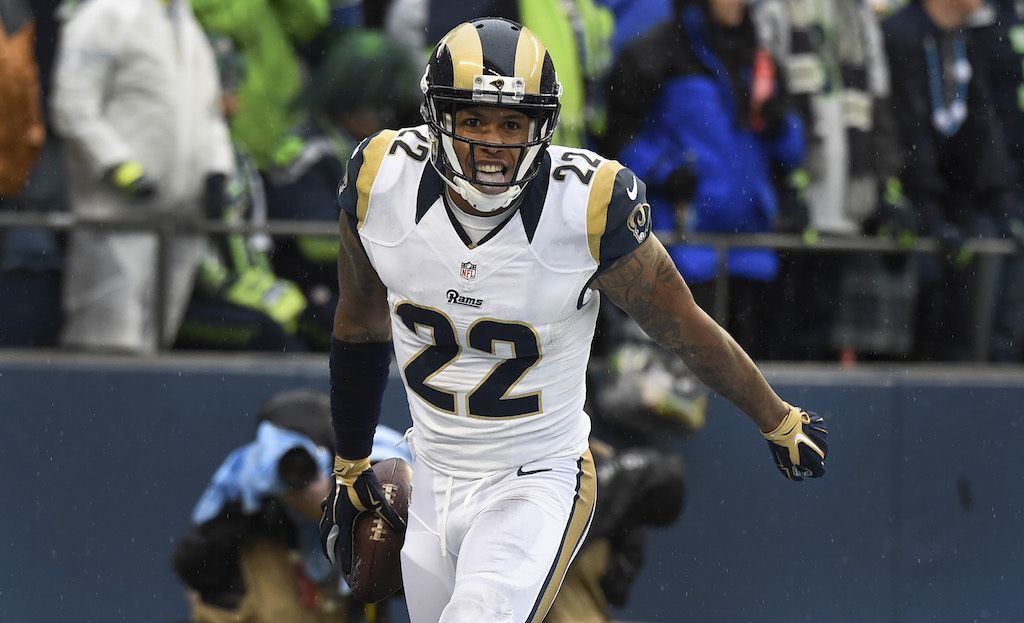 For the second consecutive offseason, the Rams opted to use their franchise tag on Johnson. And in our eyes, their inability to sign him to a long-term extension is a clear-cut sign that Los Angeles isn't totally sold on the 27-year-old cornerback.
The Rams have actively been shopping Johnson this offseason, and we wouldn't be shocked if he is moved before the 2017 NFL Draft.
9. Joe Haden, CB, Cleveland Browns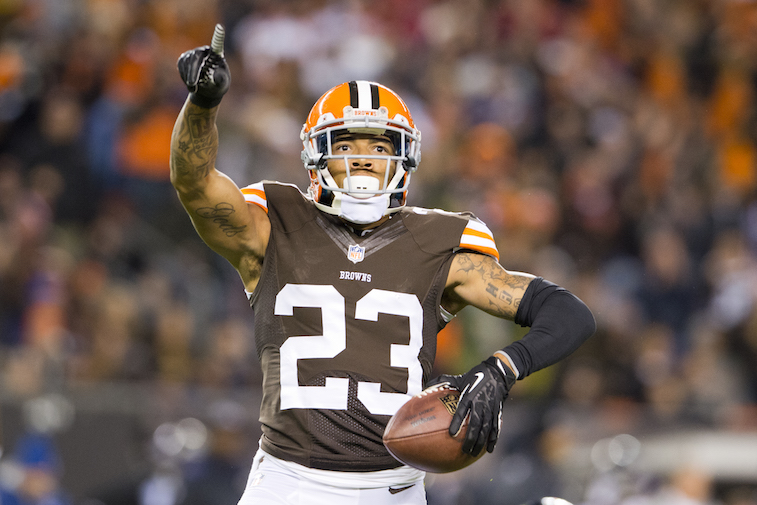 Haden is coming off one of his worst seasons as a professional in 2016, but the 27-year-old cornerback appears to be committed to regaining his Pro Bowl form in 2017. While trading him would leave a massive hole in the Browns' already thin secondary, we are confident that Cleveland's current front office wouldn't pass up the opportunity to acquire another early draft pick in exchange for Haden.
10. Jason Peters, LT, Philadelphia Eagles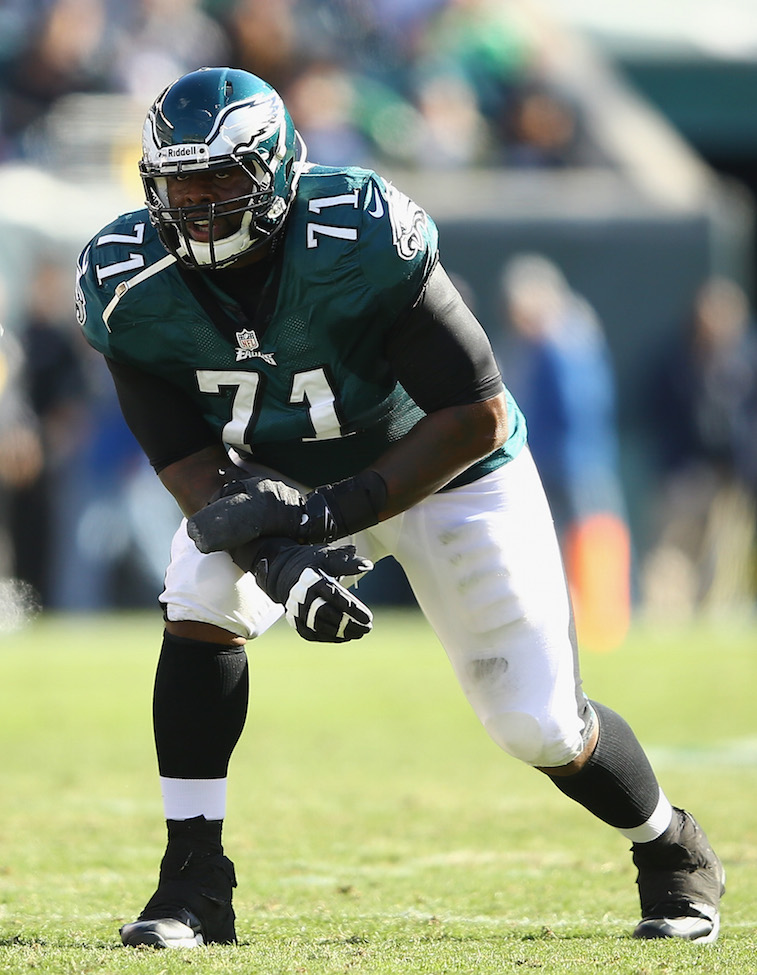 Peters refused to take a paycut and restructure his contract earlier this offseason, but the Eagles held on to the future Hall of Fame anyway. While the idea of the Eagles trading the six-time All-Pro seems far-fetched right now, there are teams out there (the Denver Broncos immediately come to mind) that are desperate enough to offer Philadelphia a very enticing trade package leading up to the 2017 NFL Draft.
11. Brock Osweiler, QB, Cleveland Browns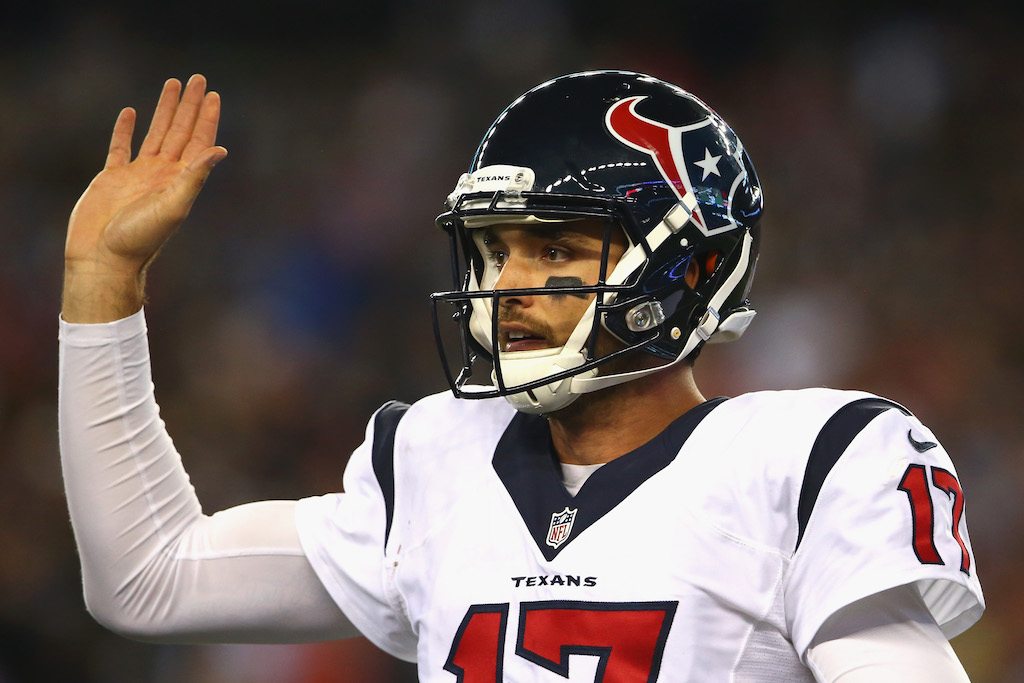 In one of the most shocking and creative trades in NFL history, the Houston Texans admitted the mistake they made in signing Osweiler last offseason and dealt the 26-year-old quarterback (and a second round pick) to the Cleveland Browns. The trade amounted to nothing more than a salary dump for the Texans and gave the Browns even more draft pick capital to work with over the next two seasons.
Now, the Browns are actively shopping Osweiler, and appear to be willing to cut him and eat his 2017 salary if they cannot find a trade partner.
12. Joe Staley, LT, San Francisco 49ers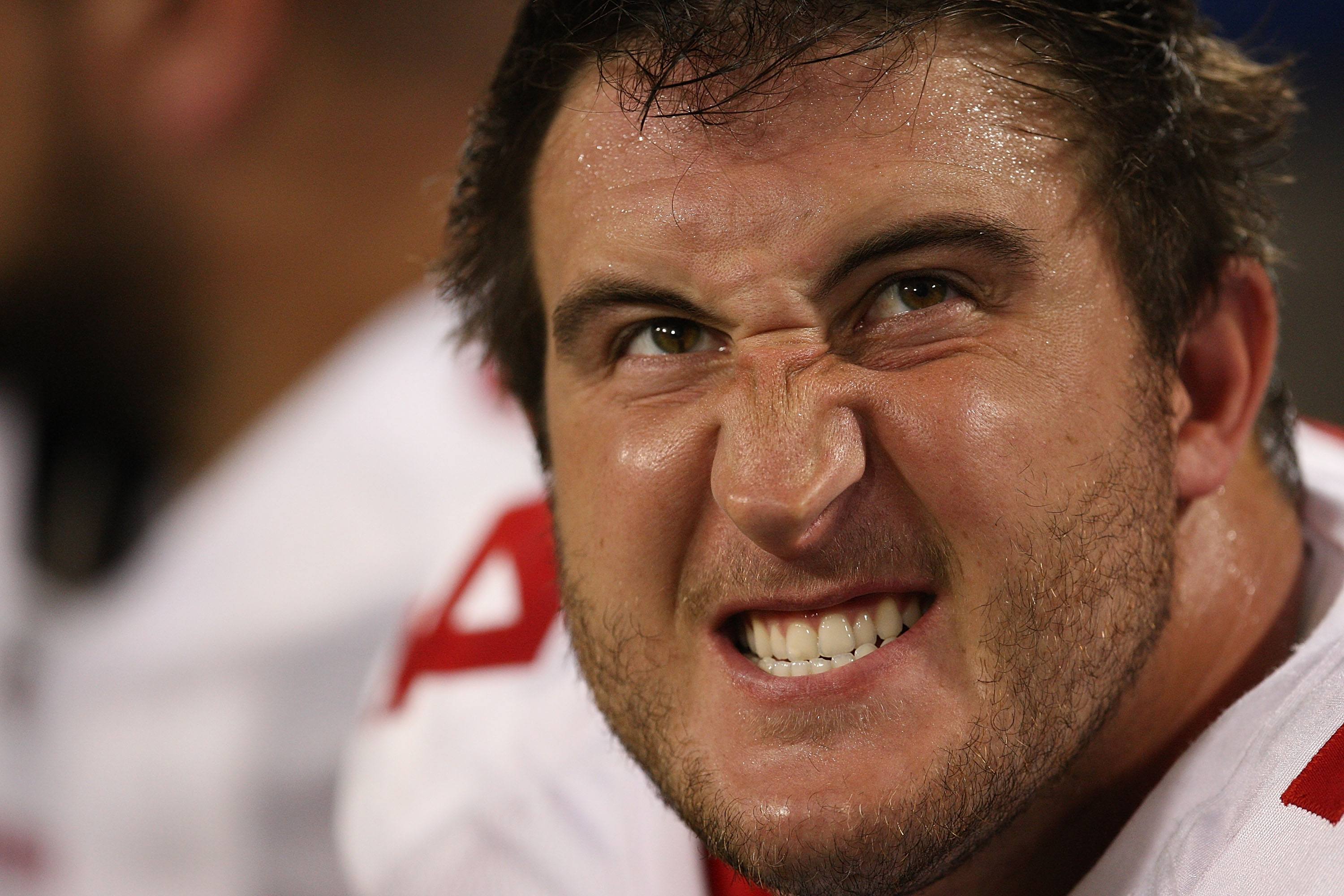 Judging by the fact that he was actively recruiting free agents for the 49ers, it doesn't appear as though Staley wants out of San Francisco. Still, at 32-years-old, time is running out for the former Central Michigan standout to win a Super Bowl title. We could easily see the Niners entertaining trade offers for the three-time All-Pro as the 2017 NFL Draft approaches.
13. Chase Daniel, QB, Philadelphia Eagles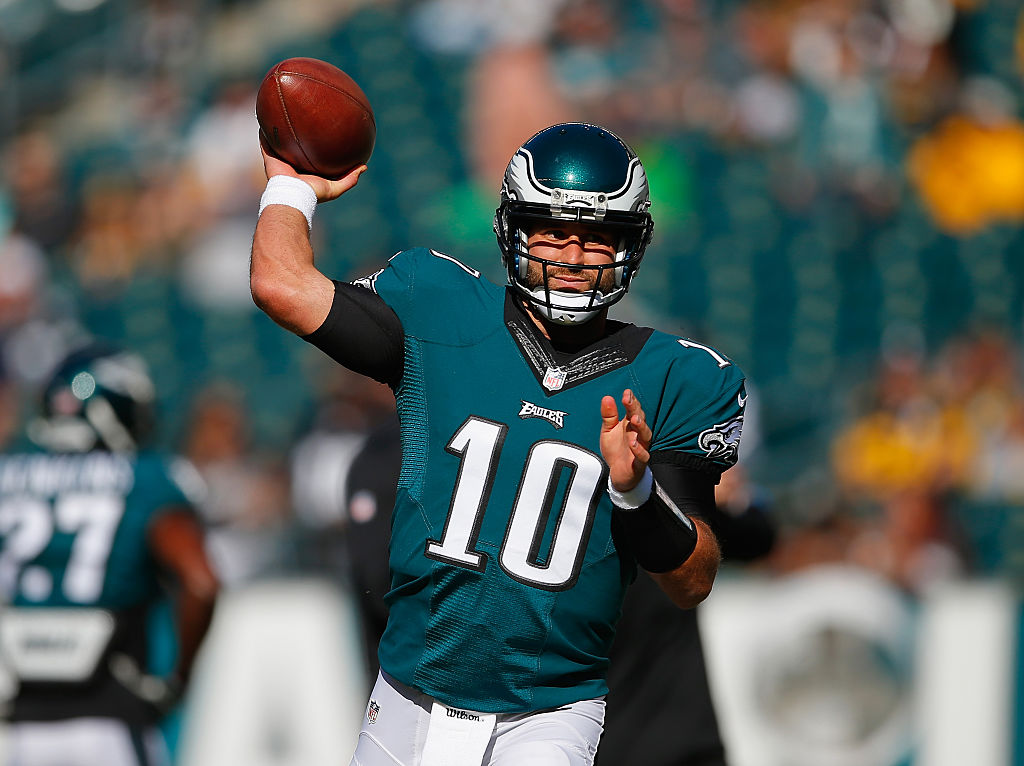 NFL teams have started placing a premium on quality backup quarterbacks, which is why Daniel received a three-year, $21 million deal from the Eagles last offseason. Multiple teams have inquired about Daniel's availability this year, and it now appears as though he will be on the move. The Eagles recently signed veteran Nick Foles, which suddenly makes Daniel expendable (for the right price).
14. A.J. McCarron, QB, Cincinnati Bengals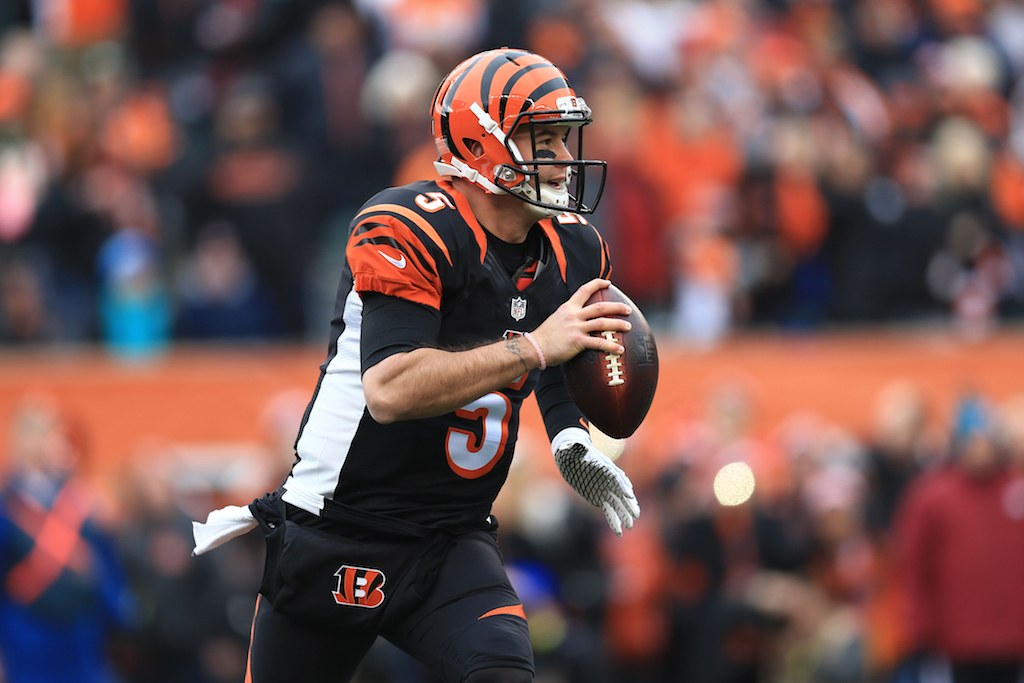 It makes total sense for the Bengals to trade McCarron this offseason. For all intents and purposes, the Bengals are Andy Dalton's team. That much is clear.
McCarron wants a chance to start, and Cincinnati could likely land multiple trade picks if they were willing to deal him to a quarterback-starved franchise such as the New York Jets or the Cleveland Browns.
15. Jeremy Maclin, WR, Kansas City Chiefs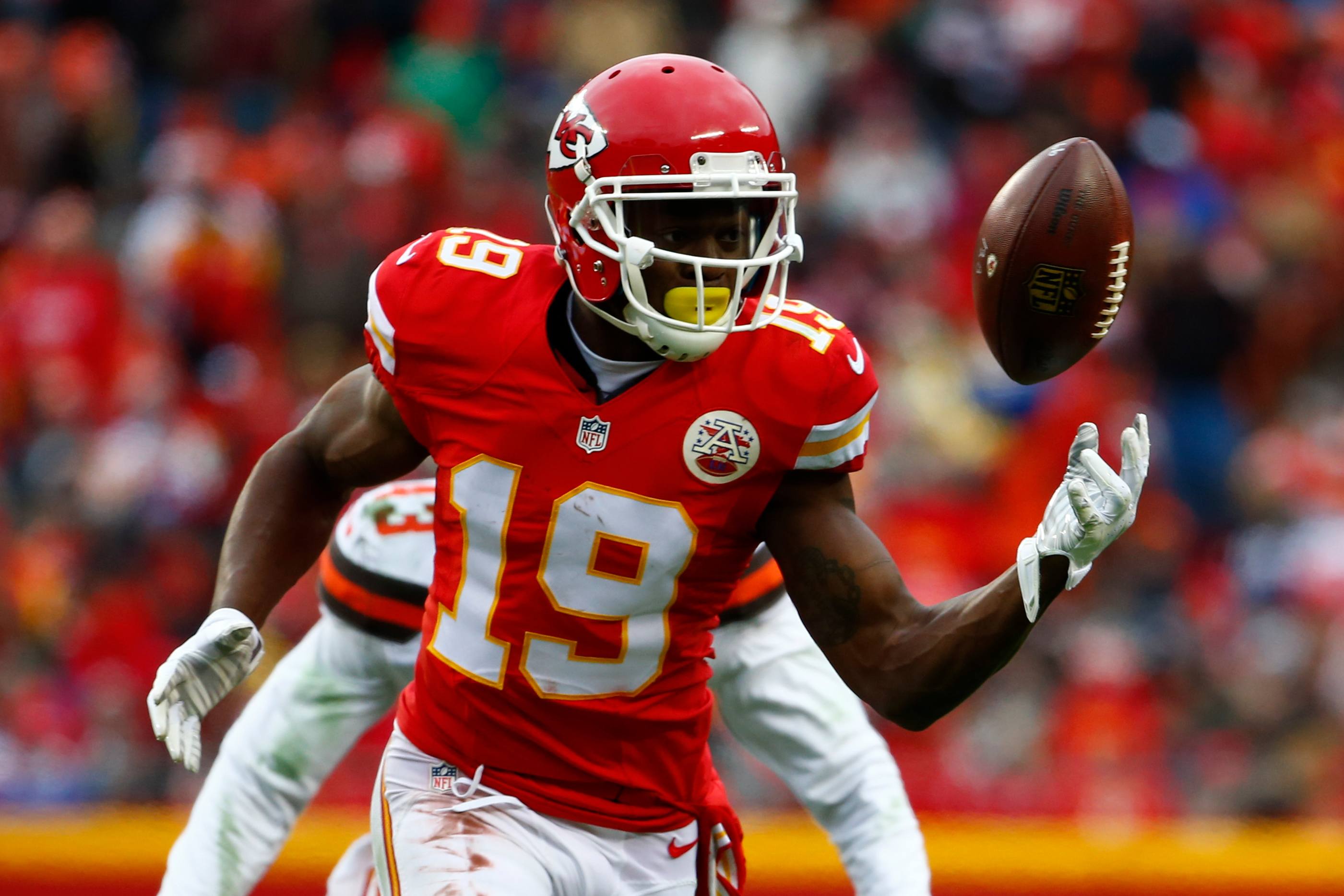 The Chiefs spent big money (five years, $55 million) on Maclin in 2015, and to be frank, they haven't gotten a great return on their investment. In his two years with Kansas City, the former Missouri Tiger has totaled 131 receptions for 1,624 yards and 10 touchdowns. While those are solid numbers, nobody will argue that Maclin falls into the overpaid category.
With the Chiefs current salary cap issues, moving Maclin would make a lot of sense, especially with the emergence of Tyreek Hill.
Statistics courtesy of Pro-Football-Reference. Contract and salary cap data courtesy of Spotrac.