NFL Rumors: 11 Big-Name Players Closing In on Massive Contracts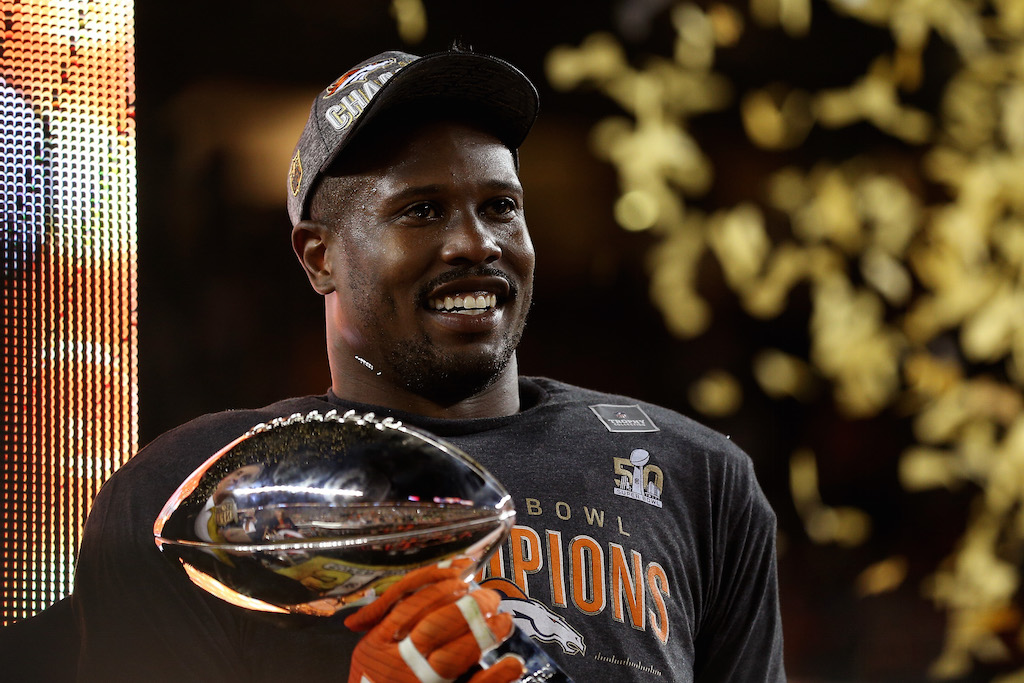 Over the last decade the National Football League has evolved into a multibillion dollar entity. Knowing this, it should come as no surprise that teams set new benchmarks for player salaries every offseason.
We are still firm believers that NFL players are grossly underpaid as a whole . We fully understand that most people won't sympathize with guys who earn six–, seven-, and eight-figure salaries to play a game for a living. But when you compare the earning power and the contractual guarantees of NFL players to that of other American professional athletes, it's truly laughable. But we'll save that story for another day.
In this article, we focus on NFL players on the verge of becoming very, very wealthy men. Between now and the start of the 2017 NFL season, we fully expect the following 11 players to either sign contract extensions with their current teams or land deals during free agency that put them among the highest-paid players in the league at their respective positions.
1. Kirk Cousins, QB, Washington Redskins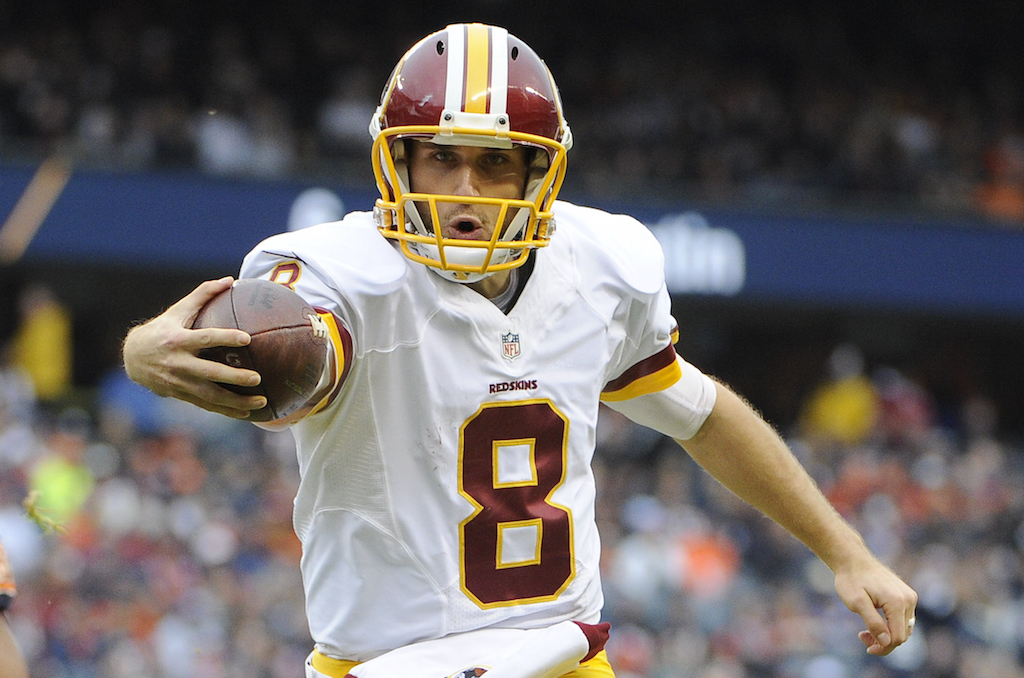 At the very least, Kirk Cousins will receive the Redskins' franchise tag for the second-straight year next offseason. If that happens, the former Michigan State signal caller would earn a fully guaranteed $23,943,000 salary in 2017, which is nothing to scoff at.
The more likely scenario is that the Redskins opt to commit to Cousins and sign the 28-year-old to a long-term contract extension sometime between now and the franchise tag deadline on March 1, 2017 at 4:00 pm EST. Based on his performance over the last two seasons, Cousins should land a deal in the six-year, $120 million range with over $60 million in guaranteed money.
2. Khalil Mack, OLB, Oakland Raiders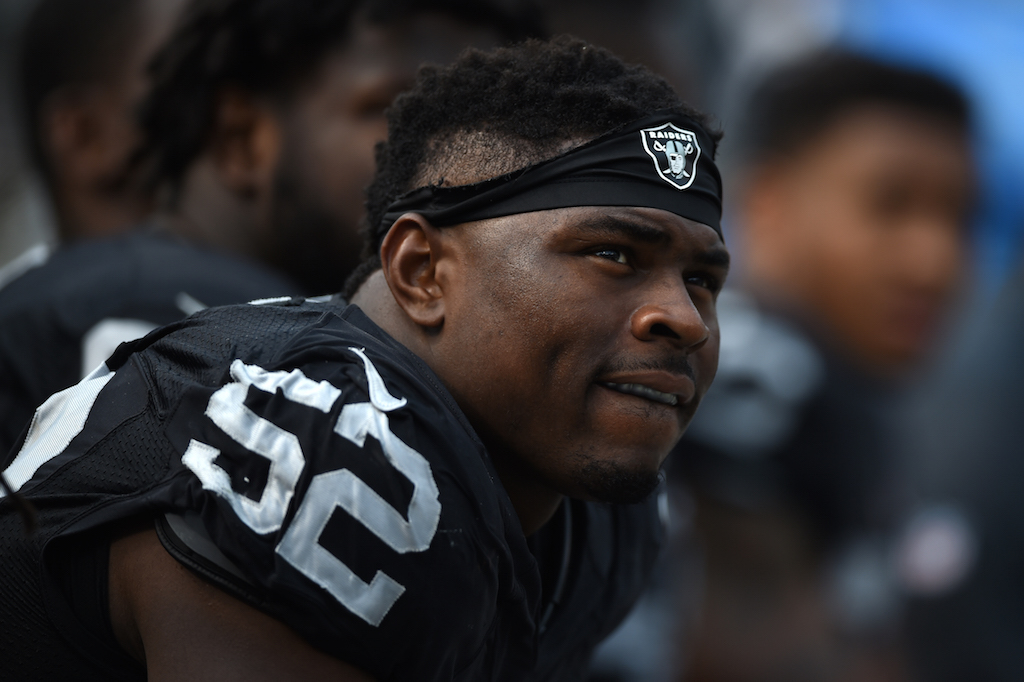 In our eyes, the Raiders' two biggest priorities this coming offseason will be signing Khalil Mack and quarterback Derek Carr to long-term contract extensions. When it comes to Mack, Oakland could look at a potentially record-breaking contract.
The 25-year-old outside linebacker/defensive end is a complete game-changer and arguably one of the top five defenders in the NFL. With that being the case, it's a near certainty that Mack's representatives will look for a contract that exceeds the value of the deal Von Miller signed this past offseason. When/if that happens, Mack will become the highest-paid defensive player in NFL history.
3. Derek Carr, QB, Oakland Raiders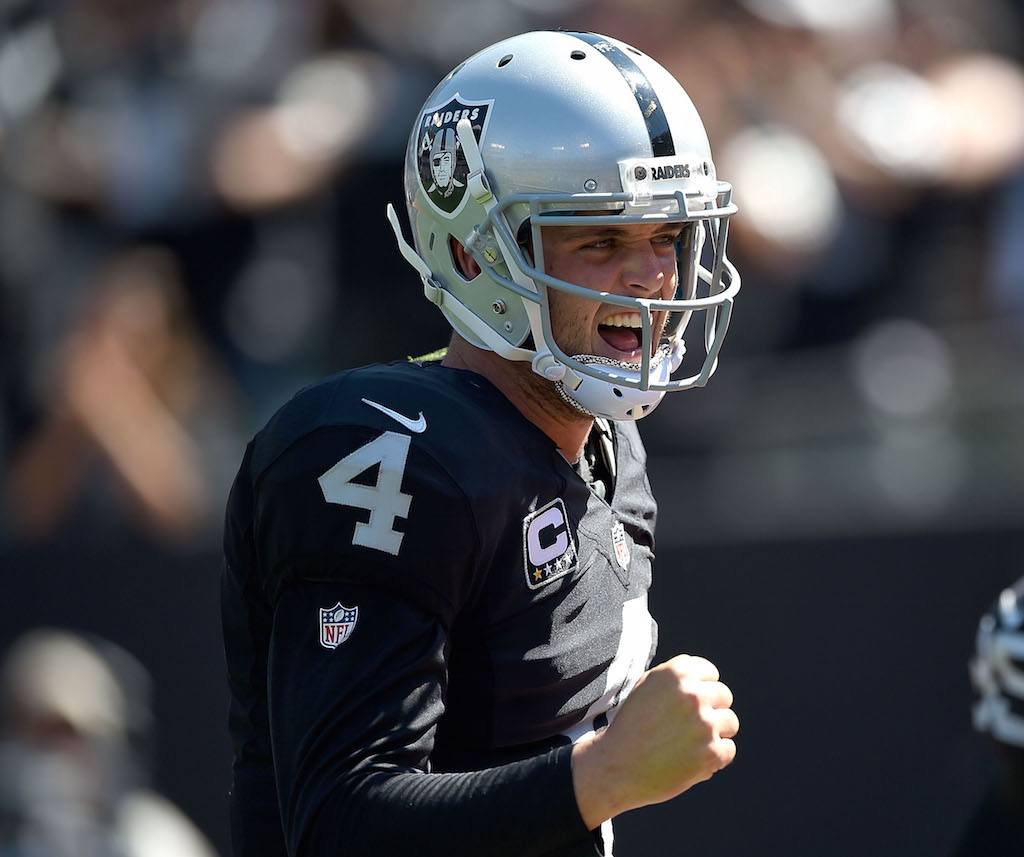 According to a recent report from Mike Florio of Pro Football Talk, the Raiders want to lock up Carr before they turn their attention to re-signing Mack (the 2014 NFL Draft involved both players). This is likely due to the fact that the Raiders still have the option of exercising Mack's fifth-year contract option since he was a first-round pick, but there is also no denying that quarterback is still the most important position in the sport.
When Carr eventually signs, expect his new contract with the Raiders to align with the enormous deal Indianapolis Colts quarterback Andrew Luck signed prior to the start of the 2016 NFL season.
4. Le'Veon Bell, RB, Pittsburgh Steelers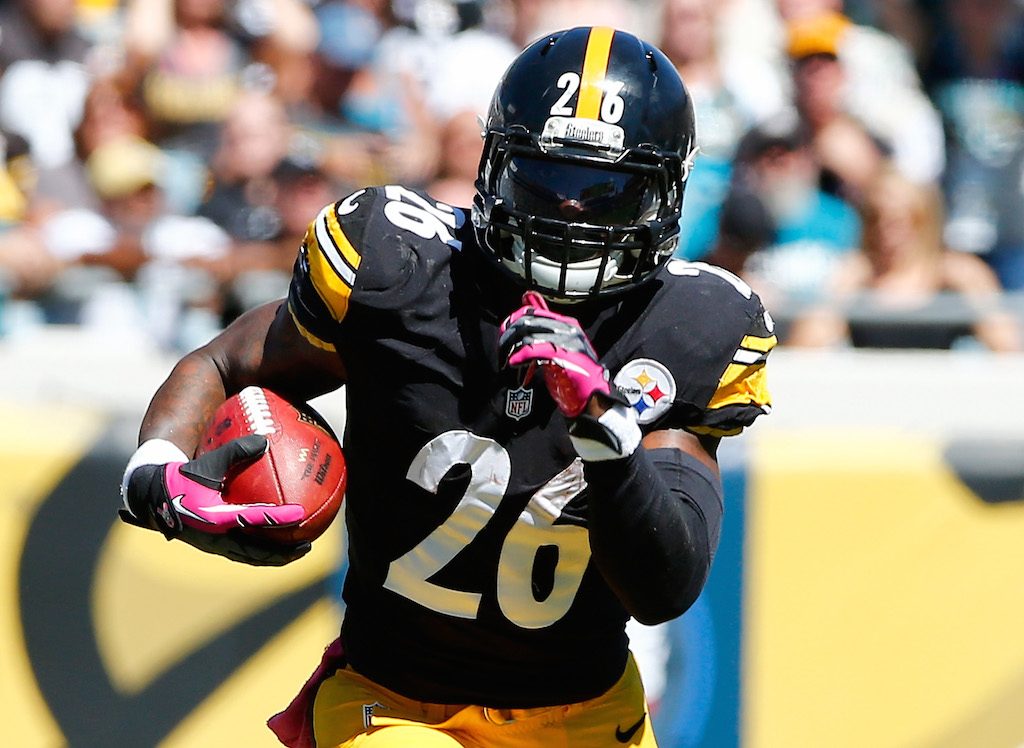 As one of the top three running backs in the NFL today, Le'Veon Bell is a true game-changer. In fact, if he didn't come with a truckload of baggage, he would likely be in line to land a contract that pays him eight figures per year. Still, even with Bell's off-field transgressions, he will become one of the highest-paid backs in the league in the near future.
It is worth pointing out, however, that there is a chance the Steelers could use their franchise tag on Bell in 2017 if they don't fully trust him to stay out of trouble.
5. Antonio Brown, WR, Pittsburgh Steelers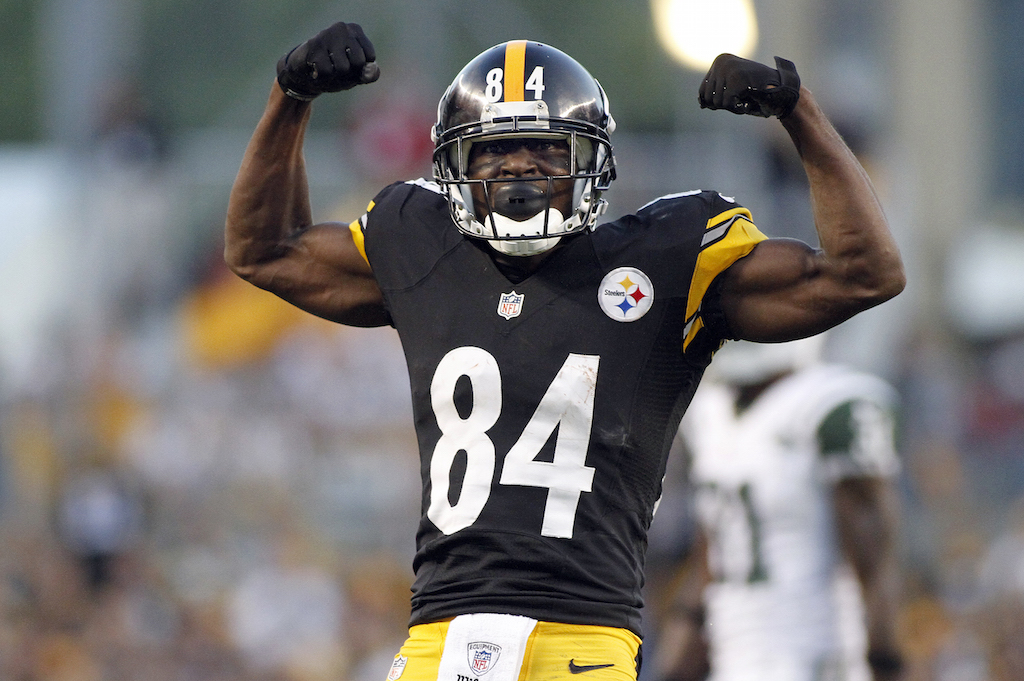 The Steelers did right by Antonio Brown last offseason when they increased his 2016 salary by $4 million when they didn't really have to. And they have already committed to doing everything in their power to reach a long-term contract extension with the best wide receiver in the NFL this coming offseason.
When his deal ultimately gets done, Brown will almost surely be the highest-paid wide receiver in NFL history — a distinction that he has absolutely deserves.
6. Odell Beckham Jr., WR, New York Giants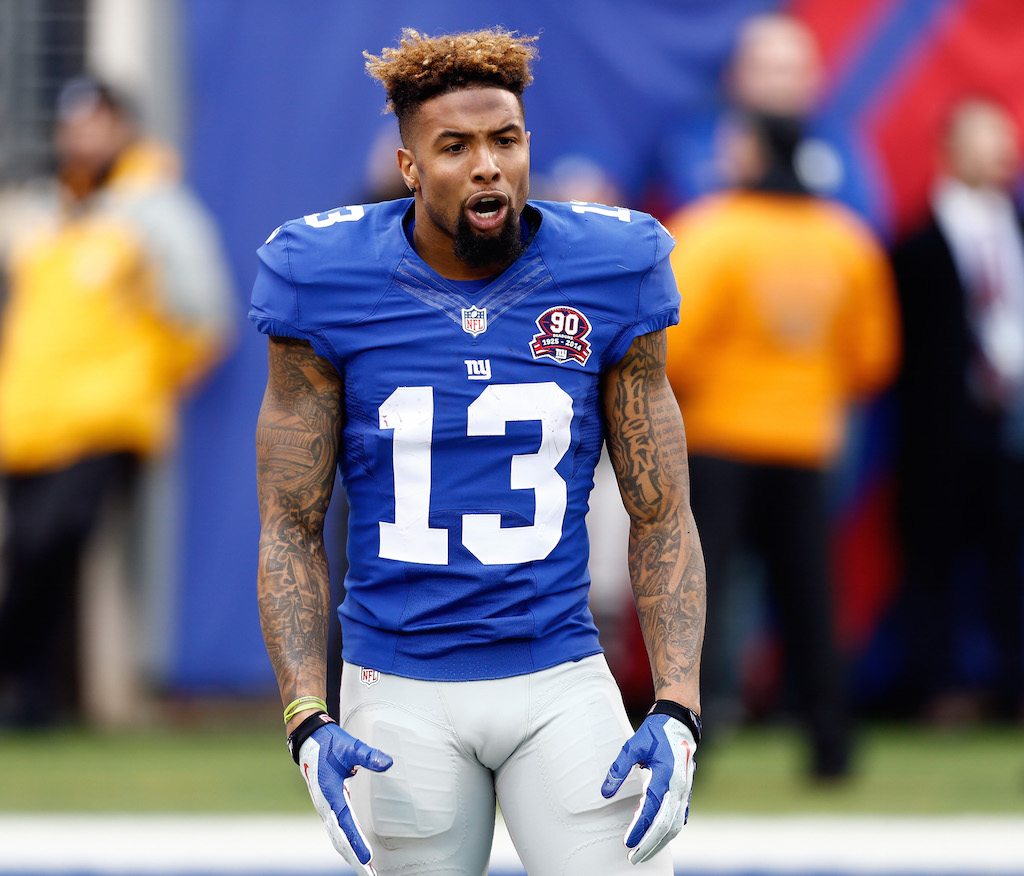 There is still some debate as to whether or not it would be in the Giants' best interests to give Odell Beckham Jr. a big-money contract extension. There is no denying his talent on the field (he's hands down one of the top five wideouts in the league), but Beckham has immaturity issues serious enough to tear a team apart and destroy the New York locker room.
At the end of the day, though, NFL teams will almost always overlook personality flaws for players of Beckham's caliber. We expect the former LSU wide receiver to sign a contract extension this offseason that exceeds the value of the mega-deal Atlanta Falcons wide receiver Julio Jones signed in 2015.
7. Terrelle Pryor Sr., WR, Cleveland Browns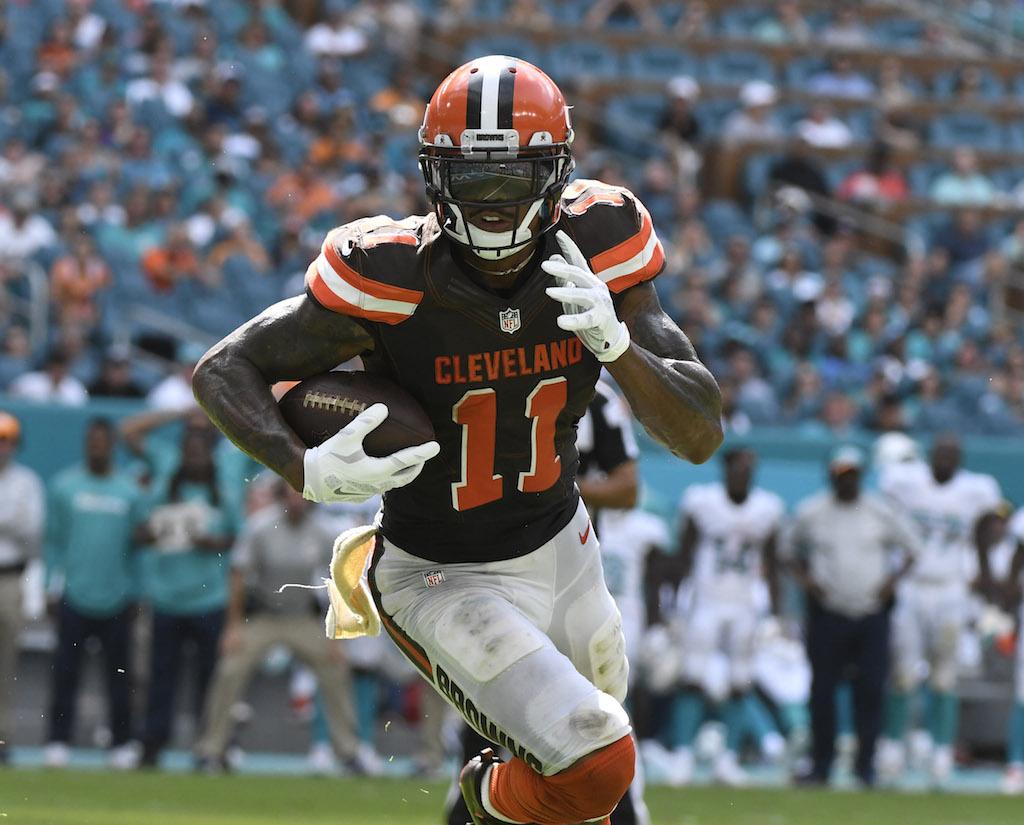 When Terrelle Pryor signed with the Browns as a wide receiver last offseason, nobody really knew what to expect out of the former Oakland Raiders quarterback. All the former Ohio State Buckeye has done is establish himself as one of the best wideouts in the game in his first season playing the position.
Pryor will be an unrestricted free agent when the 2016 season comes to an end. Given massive amounts of upside he has at his new position, we fully expect Pryor to land an enormous contract this offseason. Pryor has said that he would be interested in signing a long-term deal with the Browns if Hue Jackson remains their head coach. However, it's hard not to see the 6-foot-6, 240-pounder wanting to continue his career with a team that is built to win now.
8. Zack Martin, OG, Dallas Cowboys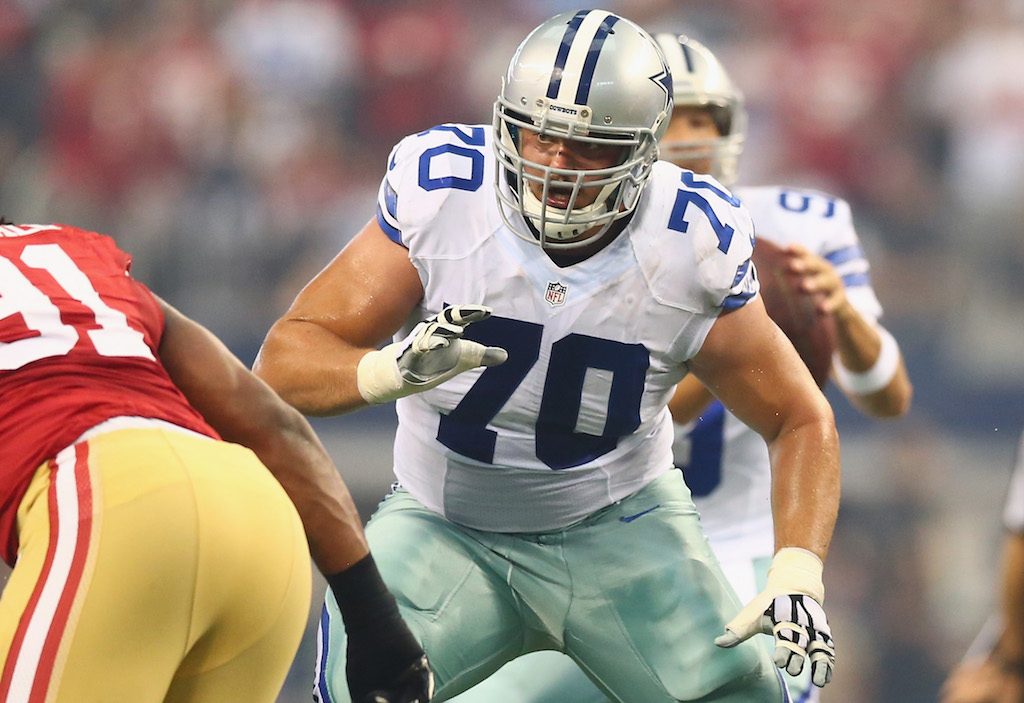 Given the position he plays, most football fans don't have a true understanding of just how dominant Zack Martin really is. The former Notre Dame offensive lineman is now arguably the best guard in the NFL; he's one of the main reasons why Dallas's dynamic rookie duo of running back Ezekiel Elliott and quarterback Dak Prescott are taking the league by storm.
Martin may be willing to give the Cowboys a slight hometown discount, but our guess is that he and his representatives have their sights set on landing a contract that exceeds the value of the deal the Oakland Raiders gave Kelechi Osemele last offseason.
9. Kawann Short, DT, Carolina Panthers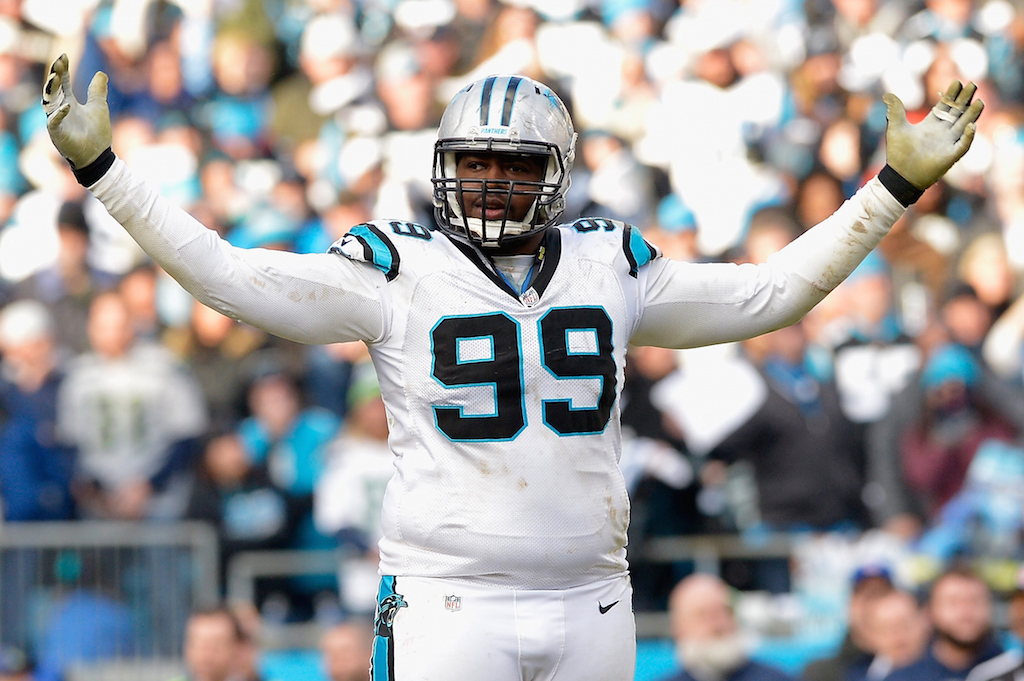 Kawann Short and the Panthers were unable to agree to a new deal last offseason, and it is currently unclear if the two sides are still committed to working something out. Carolina could decide to use their franchise tag on the 27-year-old defensive tackle, but that would almost surely result in a lengthy holdout for the 2015 second-team All-Pro.
When push comes to shove, we wouldn't be surprised if Short ends up getting the opportunity to test the open free-agency market where he will likely land a contract that pays him north of $15 million per season.
10. Chandler Jones, OLB, Arizona Cardinals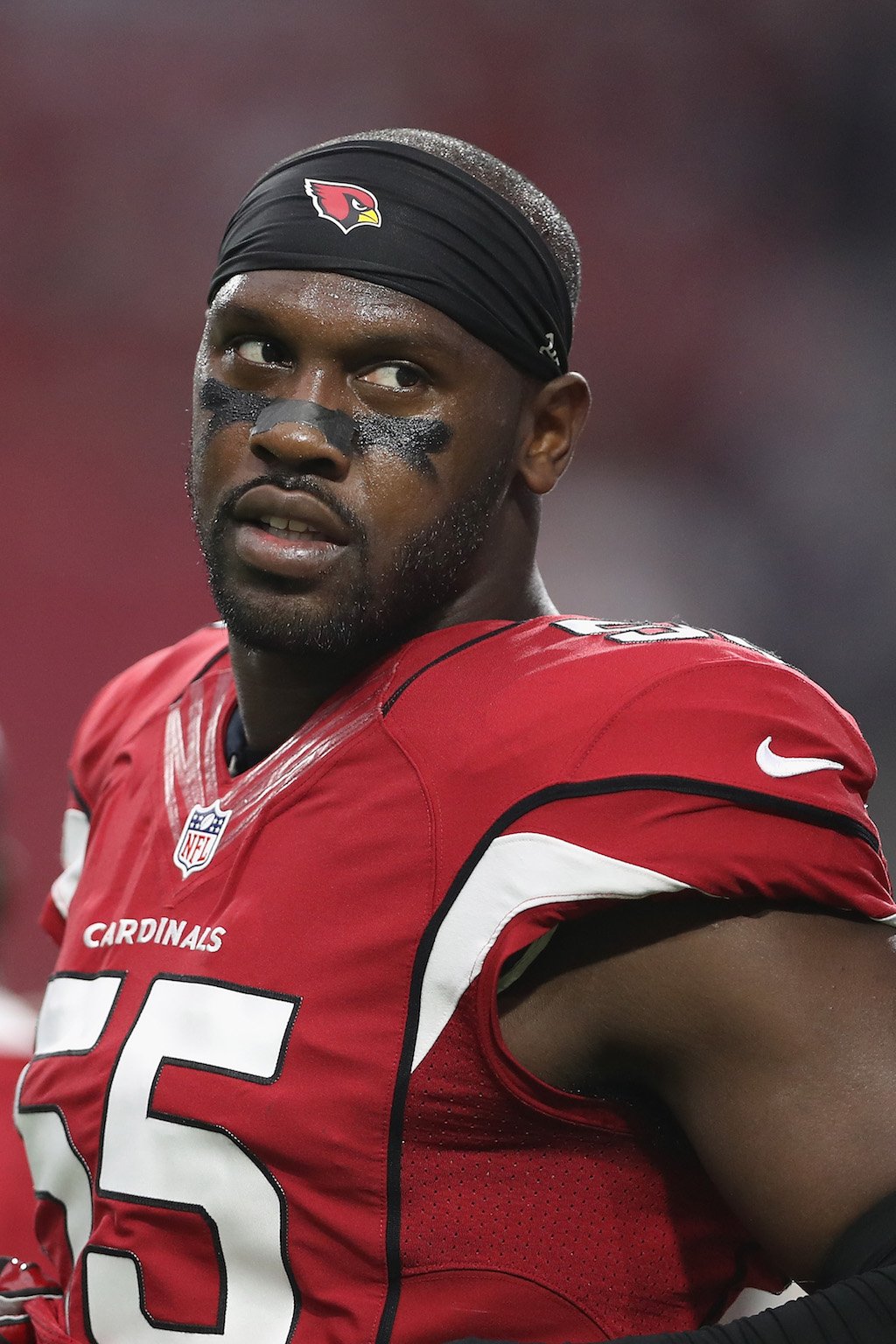 The New England Patriots traded Chandler Jones to the Cardinals last offseason in large part because Bill Belichick knew the talented pass rusher has his sights set on landing a $100 million contract. While we tend to think that Belichick was on to something in not wanting to give Jones a massive contract, there is no denying that the 26-year-old is a Pro Bowl-caliber pass rusher.
Jones could still get to test free agency, but we'd be mildly shocked if the Cardinals fail to re-sign Jones (or at the very least use their franchise tag on him) this offseason. The former Syracuse standout will likely sign a five- or six-year contract that pays him around $15 million per season.
11. Matthew Stafford, QB, Detroit Lions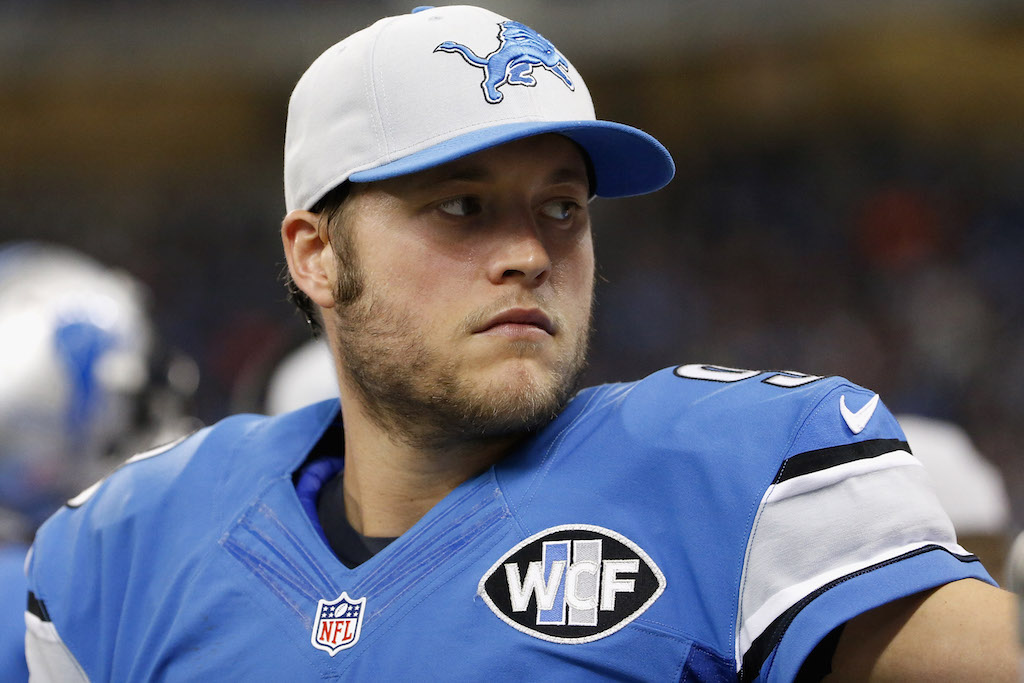 After seven years full of inconsistent play, Matthew Stafford's long-term future with the Lions was very much up in the air heading into the 2016 NFL season. The 28-year-old quarterback has responded by playing at an MVP-caliber level this year. He's now in line to land a contract extension that should ensure he finishes his career right where it started — in Detroit.
Believe it or not, Stafford's next deal could end up making him the highest-paid player in NFL history.
Statistics courtesy of Pro-Football-Reference and ESPN. Contract data courtesy of Spotrac.