NFL Rumors: 25 Big-Name Players Who Will Change Teams in 2017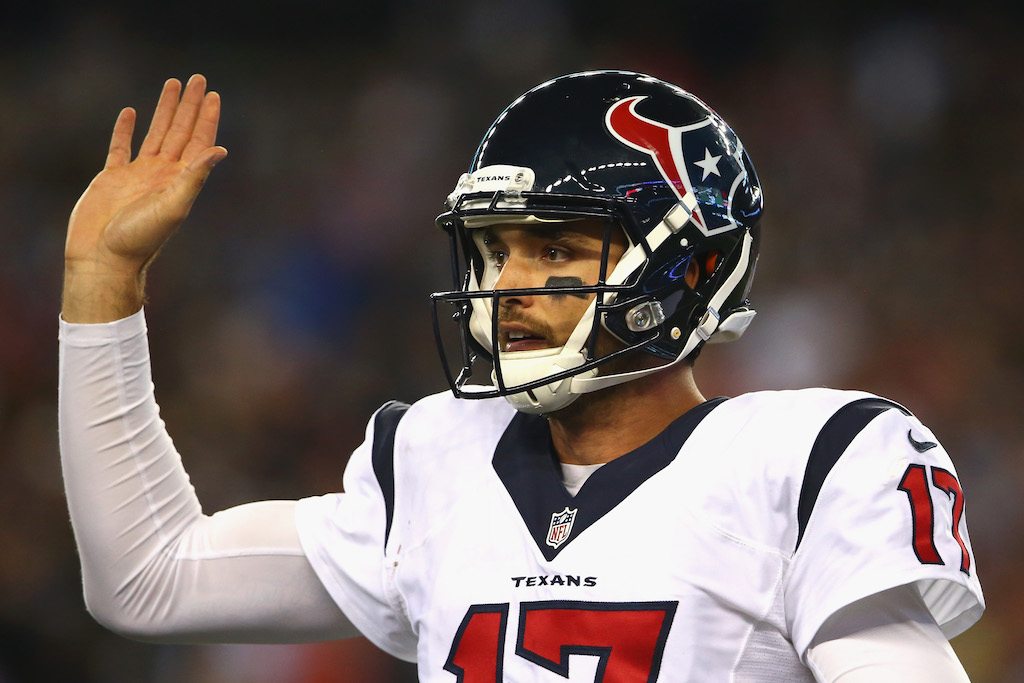 Football fans can always count on seeing multiple big-name players change teams every offseason in the National Football League. This year, among others, we have already seen guys like defensive end Calais Campbell, cornerbacks A.J. Buoye and Stephon Gilmore, and wide receivers Alshon Jeffery and DeSean Jackson all take their talents to new franchises during the first few hours of the new league year.
A lot will likely happen over the next couple of months that will shape the 2017 NFL season. There will be trades, retirements, veteran players getting released in cost-cutting moves, and of course, the 2017 NFL Draft. Once teams have a better idea as to what they need to do to strengthen their rosters after the initial wave of free agency, the wheeling and dealing will begin. Here is a look at 25 big-name players who we believe could still change teams in 2017.
1. Adrian Peterson, RB, Minnesota Vikings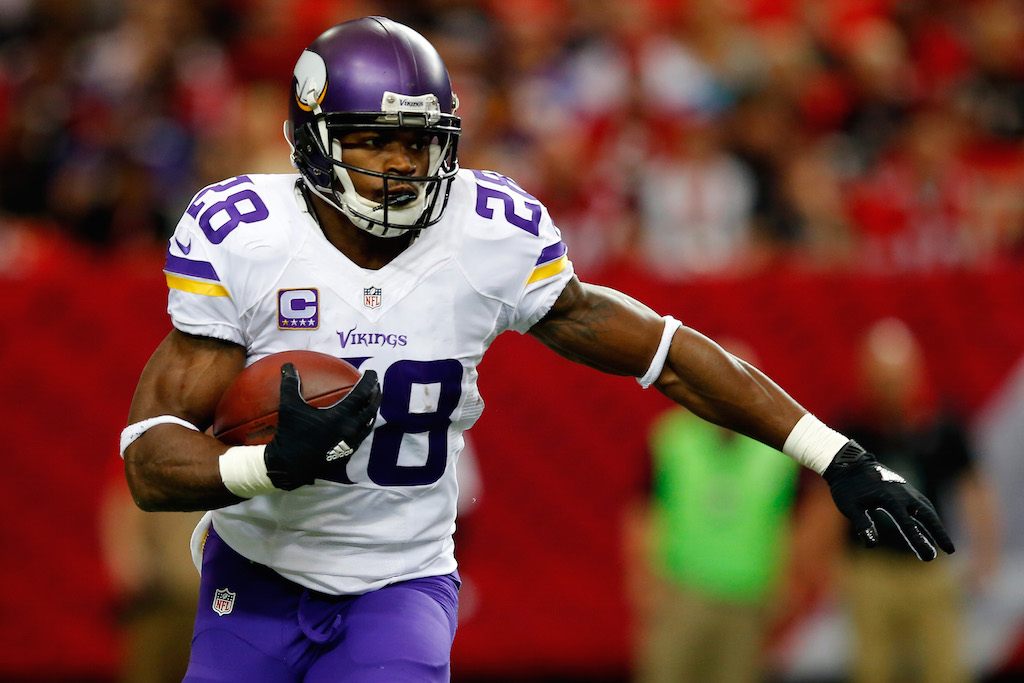 Adrian Peterson has spent his entire 10-year NFL career with the Vikings. Over that span the former Oklahoma Sooner has put together a Hall of Fame-caliber resume. He's rushed for a 11,725 yards and 97 touchdowns on 2,412 carries, caught 240 passes for 1,944 yards and five touchdowns, been selected to seven Pro Bowls and seven All-Pro teams, won the 2007 NFL Offensive Rookie of the Year award and the 2012 NFL MVP and Offensive Player of the Year awards, and he has led the league in rushing yards three times and rushing touchdowns twice.
Despite his immense success, the Vikings declined to pick up his roster option earlier this offseason. At this point in time, Peterson has been linked to several teams — most notably the Seattle Seahawks, Oakland Raiders, Green Bay Packers, and New England Patriots.
2. Dont'a Hightower, linebacker, New England Patriots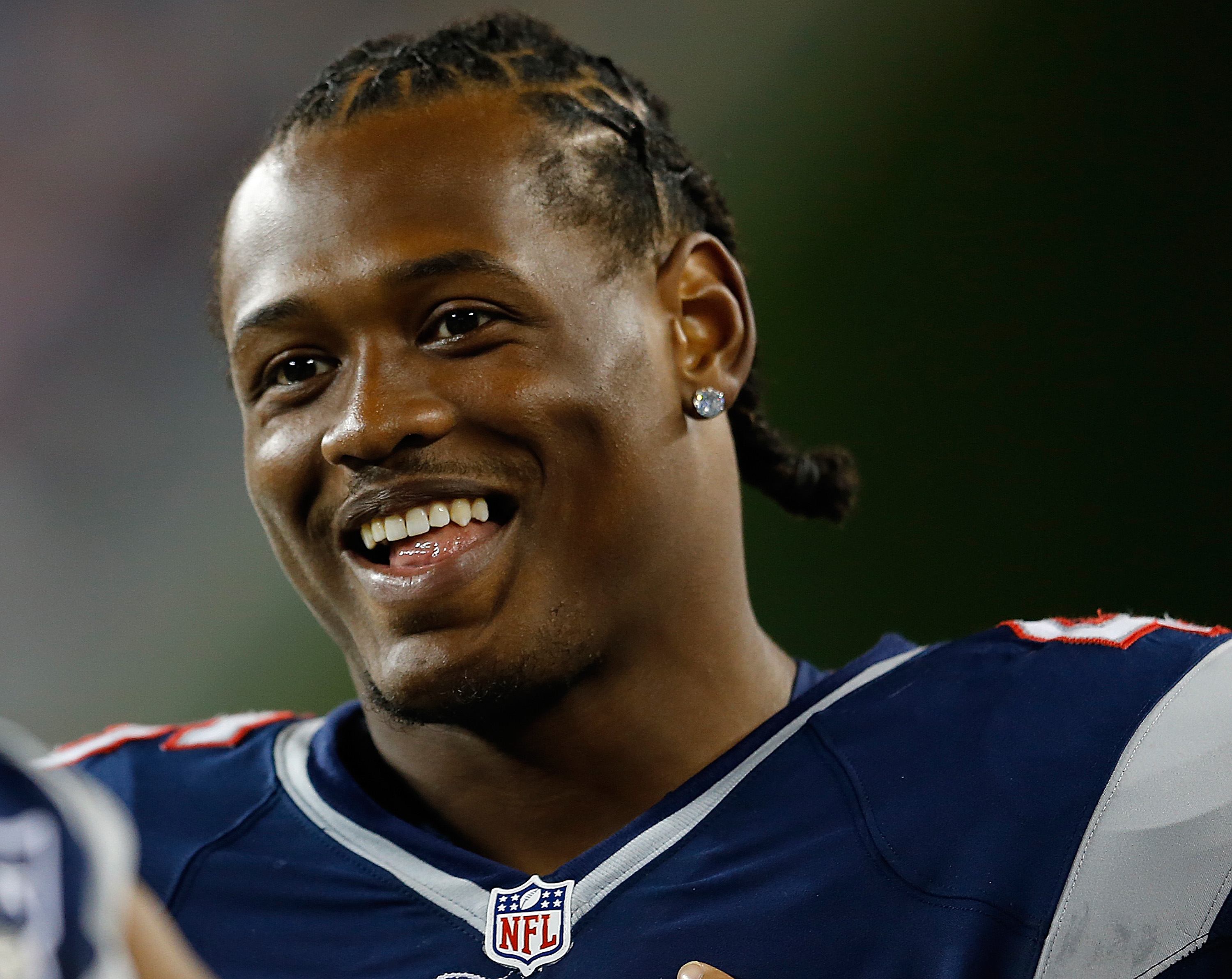 It looks like Dont'a Hightower will soon join the lengthy list of big-name players who Bill Belichick has sent packing. The 26-year-old linebacker earned All-Pro and Pro Bowl honors and made several key plays during the Patriots' Super Bowl 51 win (he was a member of their Super Bowl XLIX-winning team as well), which makes Belichick's decision to not use their franchise tag or attempt to re-sign Hightower a real head-scratcher. Look for the former Alabama standout to land one of the richest contracts for a linebacker in NFL history this offseason.
3. Brandin Cooks, WR, New Orleans Saints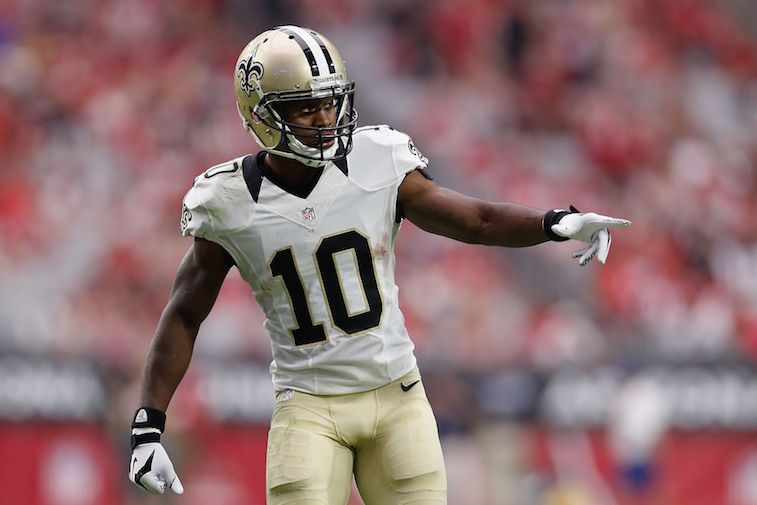 As of now, it looks like Brandin Cooks has played his last down of football for the Saints. The former Oregon State Beaver grew increasingly frustrated with his role in the New Orleans offense during the 2016 season, and appears to have made himself expendable for the Saints. New Orleans has fielded multiple trade offers, and it seems like only a matter of time until Cooks has a new employer.
4. Tony Romo, QB, Dallas Cowboys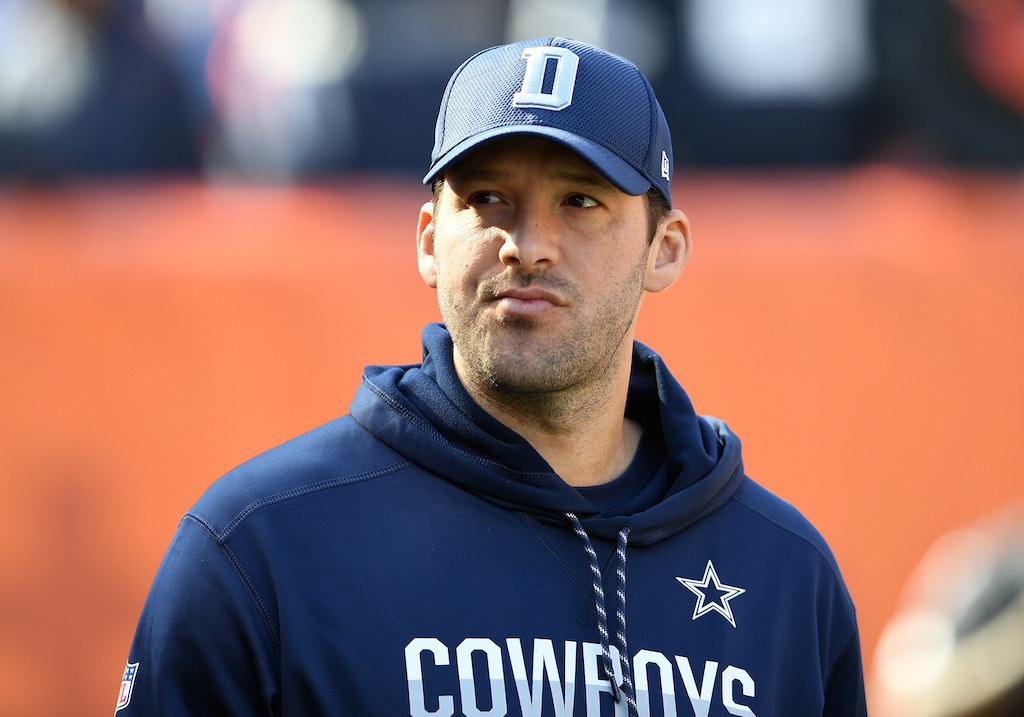 At this point, the fact that Tony Romo, who has already said farewell to Dallas via social media, will change teams in 2017 isn't really new news. The 36-year-old quarterback's playing future has been by far the biggest story of the 2017 offseason, and it appears as though he will eventually land with the Denver Broncos or Houston Texans.
5. Martellus Bennett, TE, New England Patriots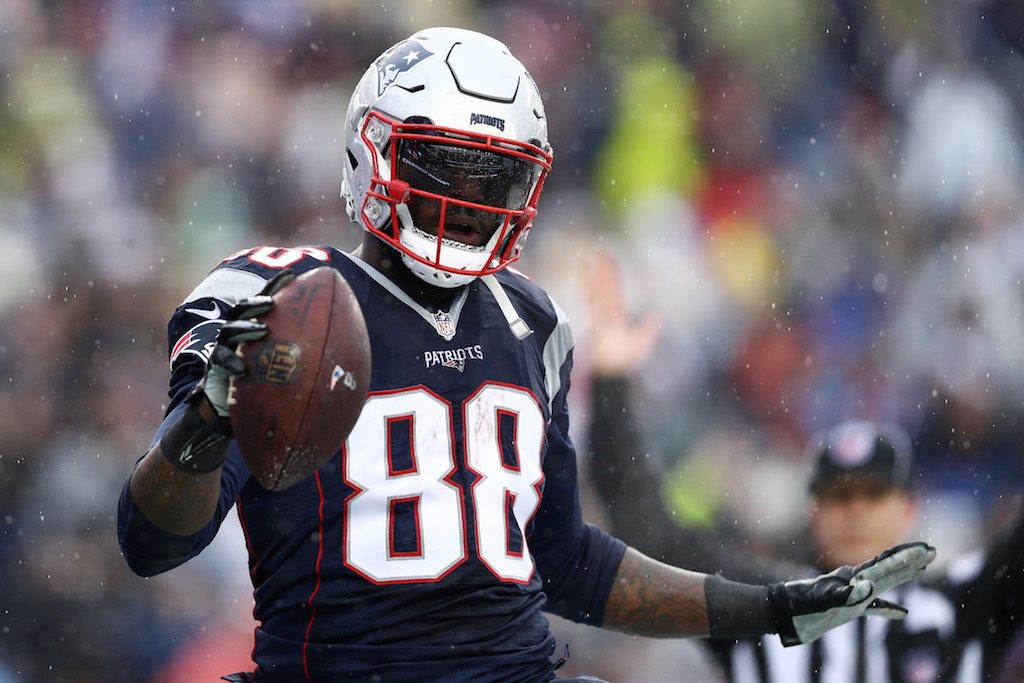 Heading into the offseason it seemed like a forgone conclusion that Martellus Bennett would land a contract extension that would keep him in New England for the foreseeable future. Instead, Bill Belichick swung a trade with the Indianapolis Colts for another tight end, Dwayne Allen, which essentially ended Bennett's tenure with the Patriots after only one season. Expect to see Bennett land a hefty contract with another Super Bowl contender.
6. Colin Kaepernick, QB, San Francisco 49ers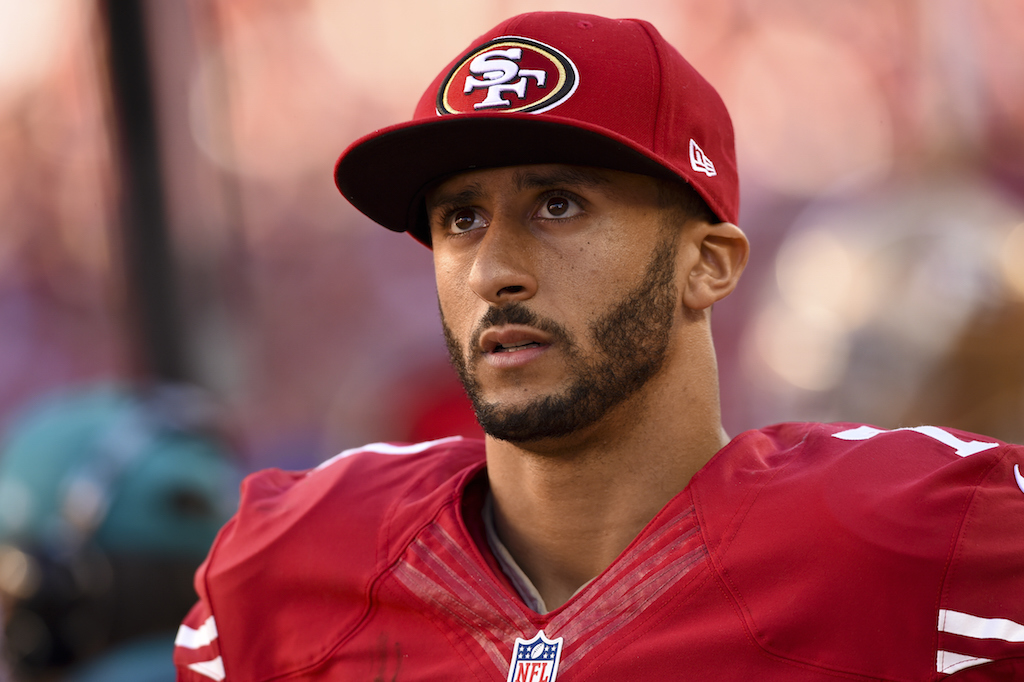 Colin Kaepernick and the 49ers have officially parted ways less than five years after the former Nevada standout quarterbacked them to an NFC title. Thanks in large part to his distracting behavior off the field, it's currently unclear how much of a market there will be for Kaepernick this offseason. When it's all said and done, though, we expect the 29-year-old to land a job somewhere as a backup.
7. Jay Cutler, QB, Chicago Bears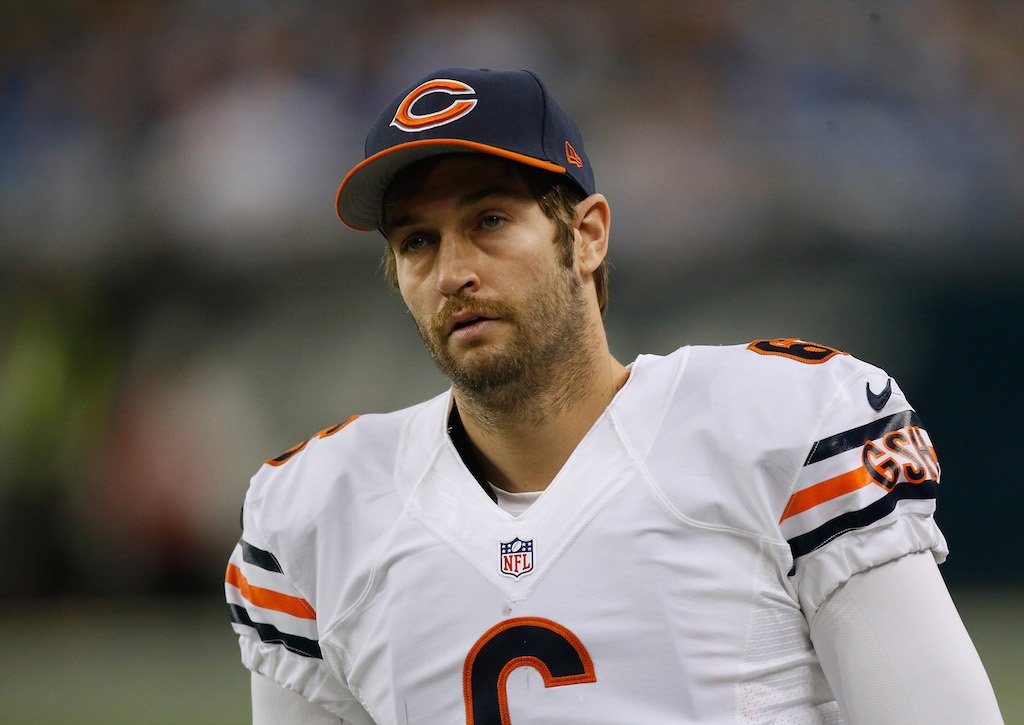 The Bears ended months of speculation and released Jay Cutler shortly after the 2017 league year officially opened. He may be one of the most disappointing players in league history, but given his immense talent, Cutler should find a new NFL home in the near future.
8. Jamaal Charles, RB, Kansas City Chiefs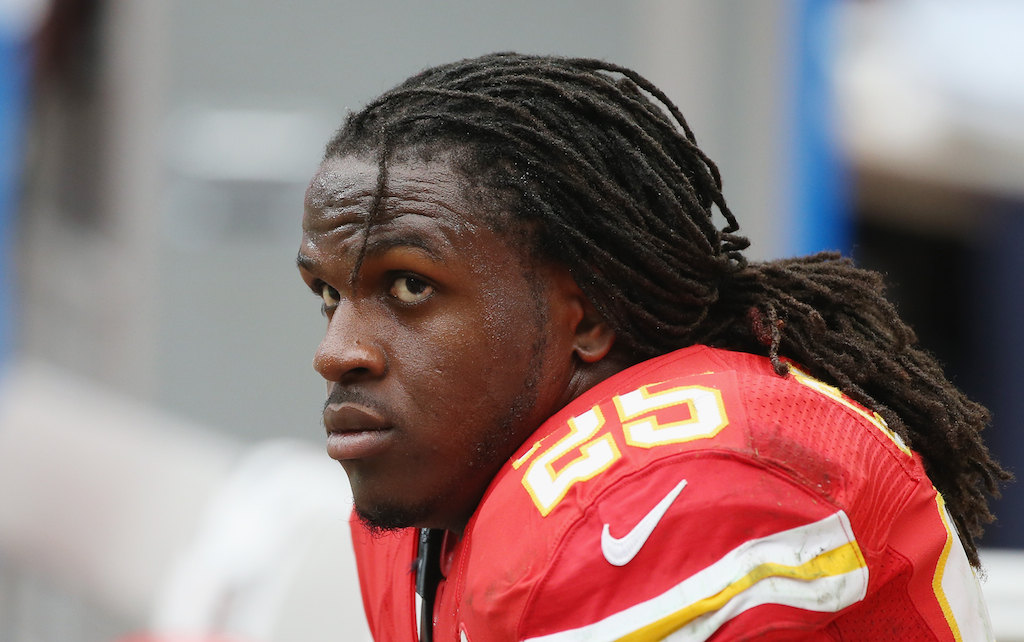 The Chiefs cut Jamaal Charles earlier this offseason in what amounted to a cost-cutting move. Would the team have preferred to have the former Texas Longhorn finish his career in Kansas City? Probably. But the fact of the matter is Charles had a large salary cap number and has only played in eight games over the last two seasons.
Charles is reportedly nearing full strength, and is looking to continue his career in 2017. With as explosive as he was during the prime of his career, the 30-year-old running back shouldn't have a hard time finding work this offseason.
9. Victor Cruz, WR, New York Giants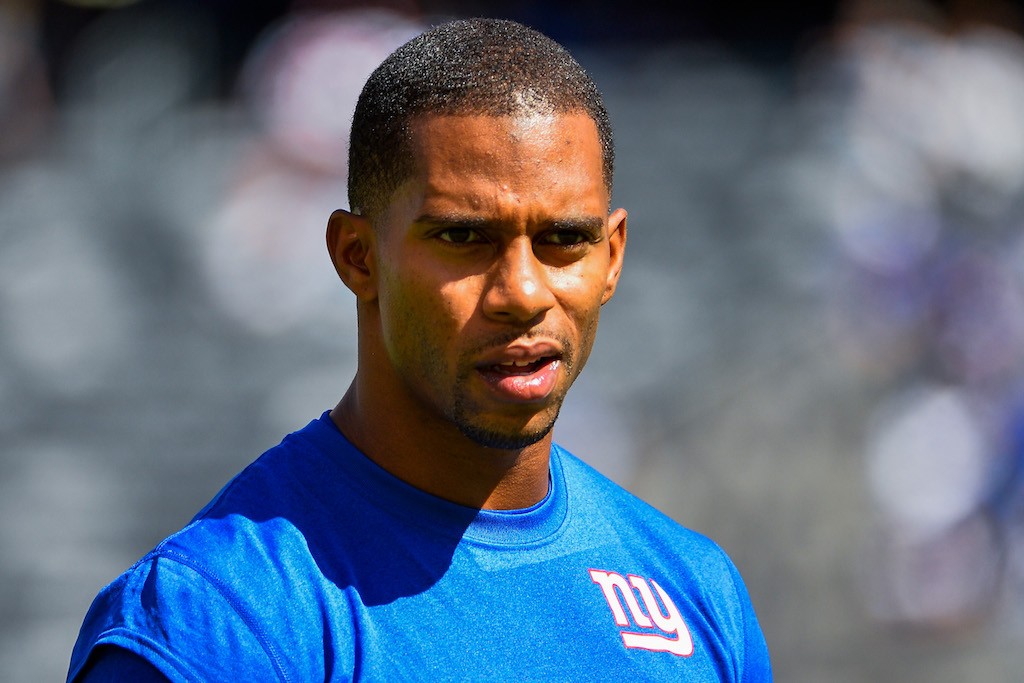 With the emergence of Sterling Shepard, Victor Cruz's role in the Giants offense continued to diminish in 2016. And then when you factor in his injury history combined with his scheduled salary cap hit of $9.4 million in 2017, it's easy to see why the Giants chose to cut the 2011 second-team All-Pro after six seasons.
Cruz has made it clear that he wants to continue playing, and will likely be able to latch on with another team in need of a veteran wide receiver in 2017.
10. Jason Peters, OT, Philadelphia Eagles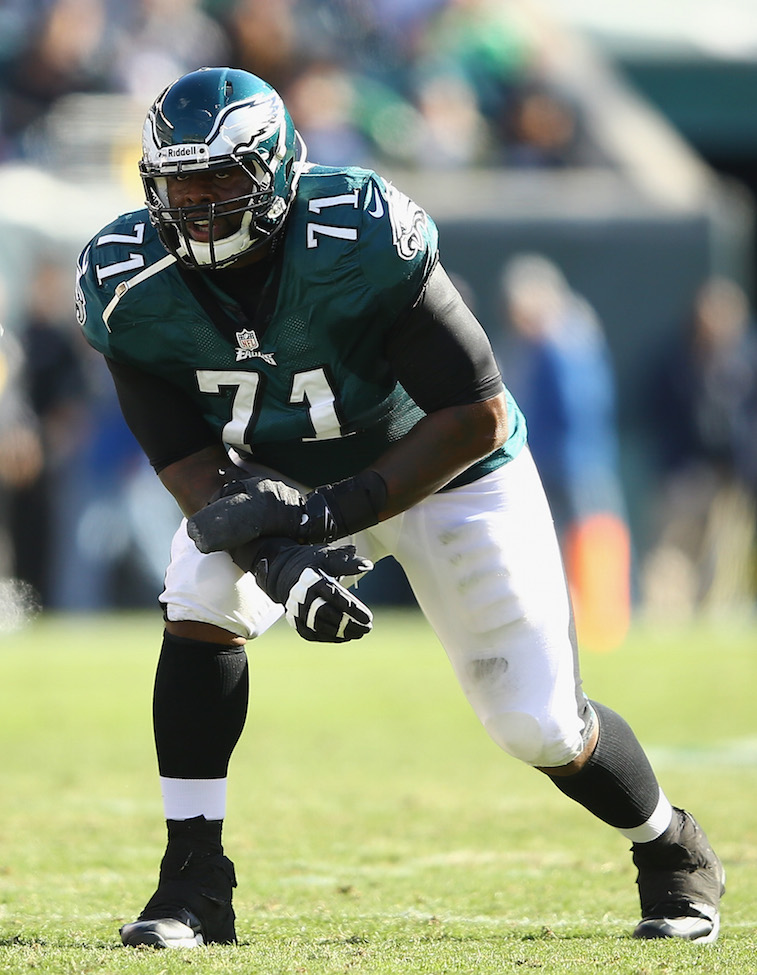 The Eagles were unable to restructure Jason Peters' contract this offseason, but still chose to keep the six-time All-Pro in the fold going forward. While he will likely still play for Philadelphia in 2017, some teams around the league (the Denver Broncos immediately come to mind may be willing to make the Eagles a trade offer they simply cannot refuse.
11. Sheldon Richardson, DE, New York Jets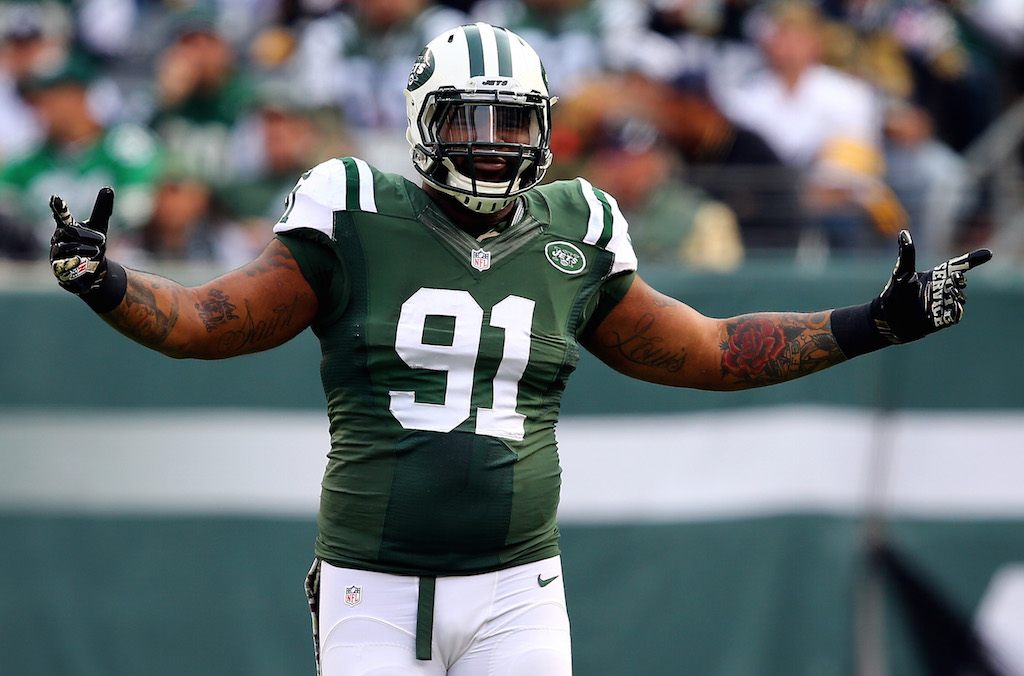 If you look closely at what's going on with the Jets, it quickly becomes clear that trading Richardson makes a lot of sense. They already have depth at defensive end (Muhammad Wilkerson and Leonard Williams), and rather than forking over a huge second contract to Sheldon Richardson, who has had issues off the field, they could shop the 26-year-old and likely land a valuable draft pick, which would help expedite their rebuilding project.
12. Vincent Jackson, WR, Tampa Bay Buccaneers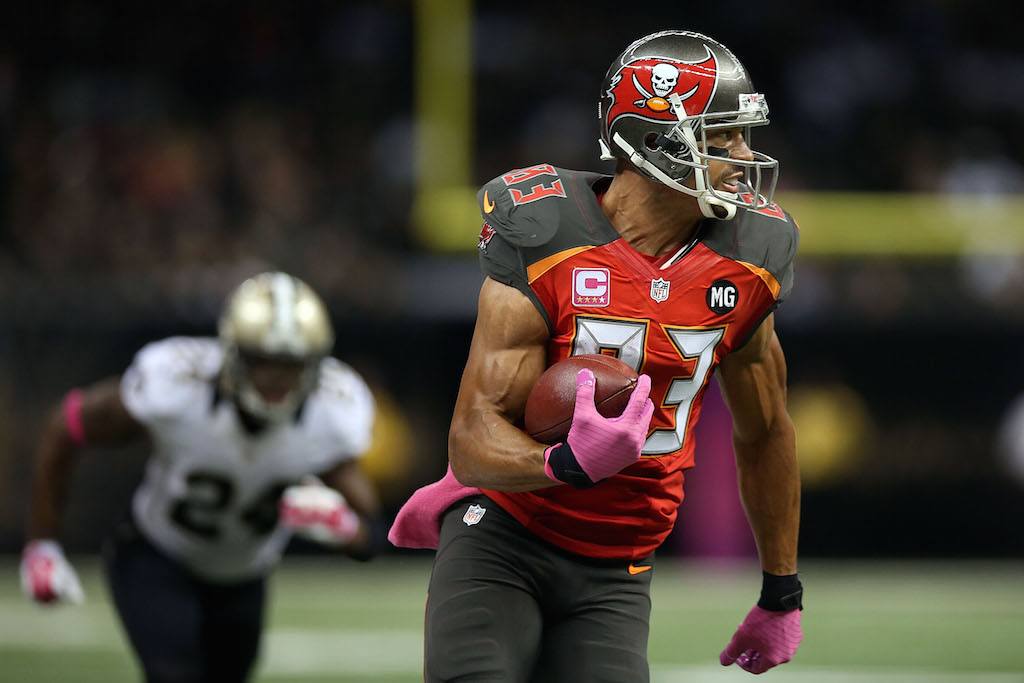 Vincent Jackson's NFL future holds quite a bit of uncertainty. The 12-year veteran is currently an unrestricted free agent, and will be 34 years old when the 2017 season kicks off. Jackson has made it clear that he wants to continue playing in 2017, but he will have to accept a role as a No. 2 or No. 3 wide receiver and a contract that is slightly above the league minimum.
13. Mario Williams, DE, Miami Dolphins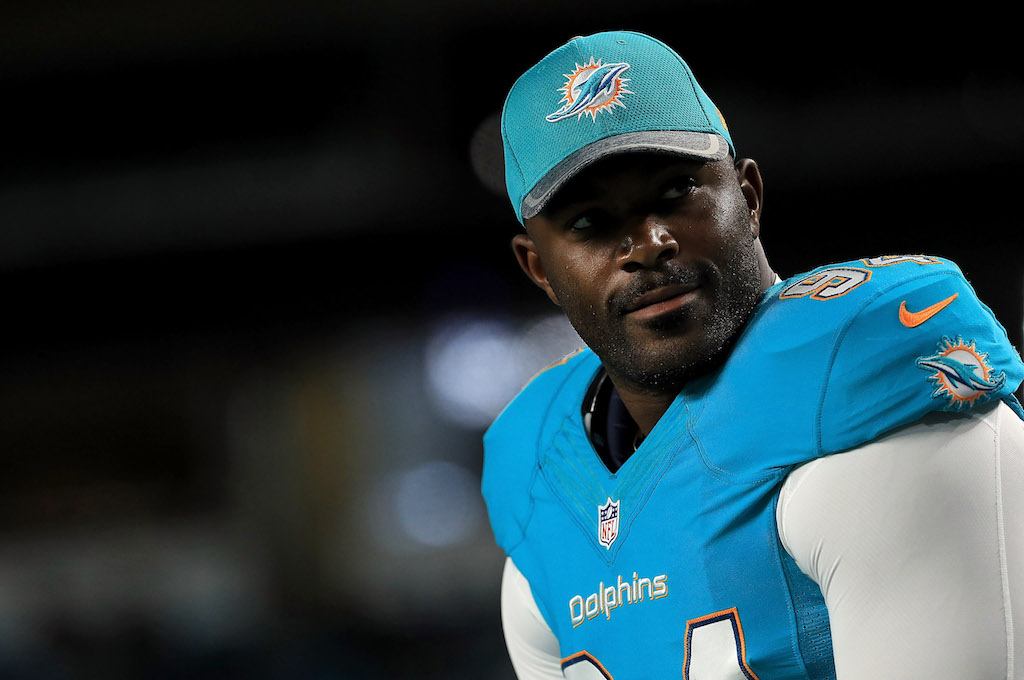 To put it mildly, the Dolphins' decision to add Mario Williams last offseason didn't exactly pan out. The 31-year-old defensive end has registered just 1.5 sacks and 13 total tackles in 13 games, and at times has looked completed unfocused and uninterested in playing football. The Dolphins recently cut Williams, and we expect him to land with a team that needs pass-rush help on an incentive-heavy contract.
14. Darrelle Revis, CB, New York Jets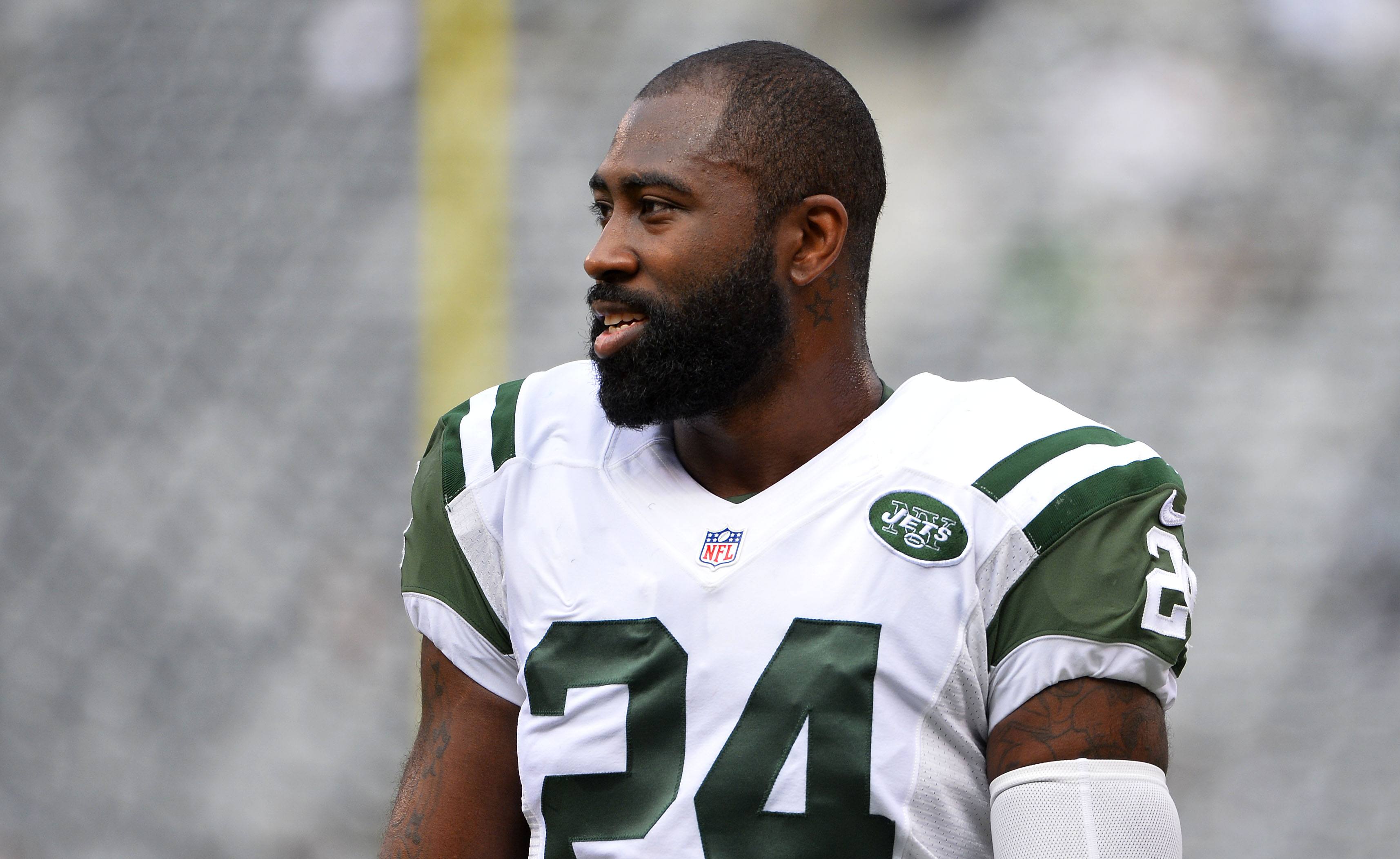 Watching Darrelle Revis play in 2016 was sad. We (along with most football fans) had grown accustomed to seeing the 31-year-old shutting down the game's best wide receivers, and essentially taking away half of the field for opposing offenses on a weekly basis. In 2016, Revis was a liability. The Jets released Revis this offseason. If he can get his ongoing legal issues under control, he will likely land a job with another franchise if he is willing to move inside to safety.
15. Josh Gordon, WR, Cleveland Browns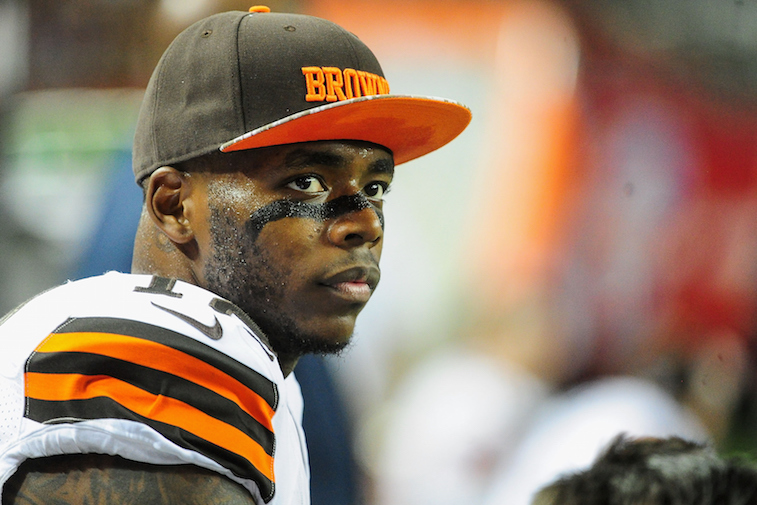 When Josh Gordon checked himself into an inpatient rehab facility in late September, he essentially ended his career with the Cleveland Browns. The 25-year-old wide receiver still has to be fully reinstated by NFL Commissioner Roger Goodell before he can return to action. If he gets cleared to play, Gordon will surely receive a substantial amount of interest on the open market given his immense talent.
16. Joe Haden, CB, Cleveland Browns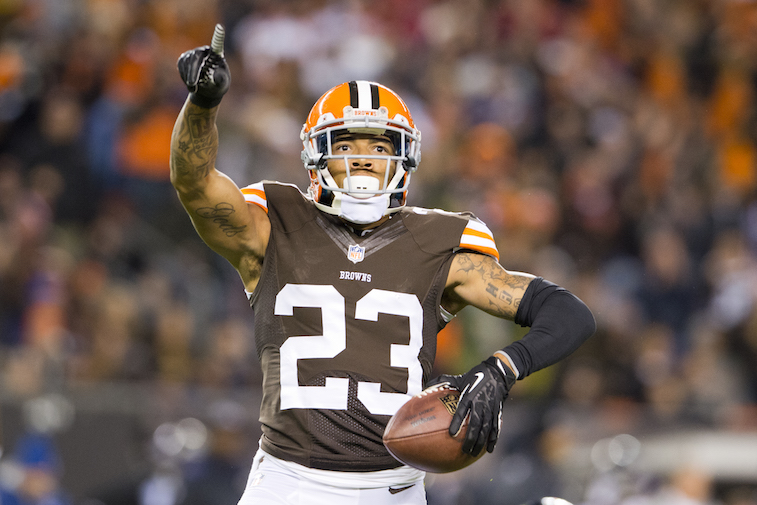 As evident by their pitiful 2016 record, the Browns are currently in full-fledged rebuilding mode. Knowing that their new front office places a high value on draft picks, we see the Browns trading Joe Haden, who, by the way, was rumored to be on the move as the 2016 trade deadline approached, to a contender this offseason in an effort to continue stockpiling valuable draft choices.
17. Jonathan Stewart, RB, Carolina Panthers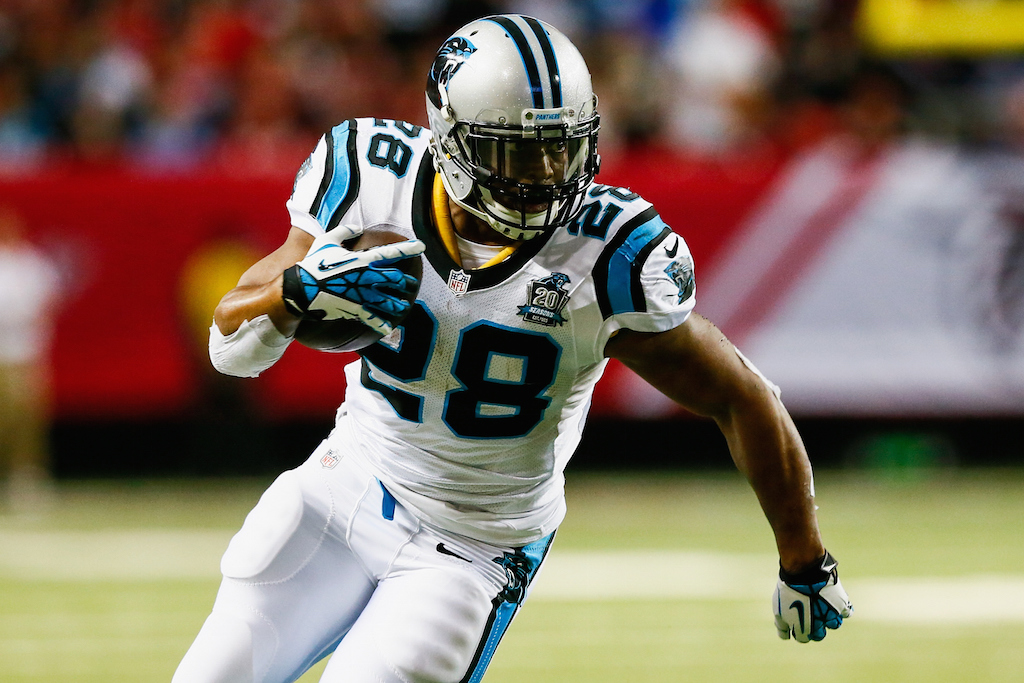 With every passing week in 2016, it appeared more and more like Jonathan Stewart hit the dreaded 30-year-old running back wall. He has once again been battling multiple nagging injuries in 2016. As a direct result, his production hasn't exactly matched up with his contract. We expect the Panthers to release Stewart this offseason (probably around June 1), which would free him up to finish his career with another franchise.
18. Joe Thomas, OT, Cleveland Browns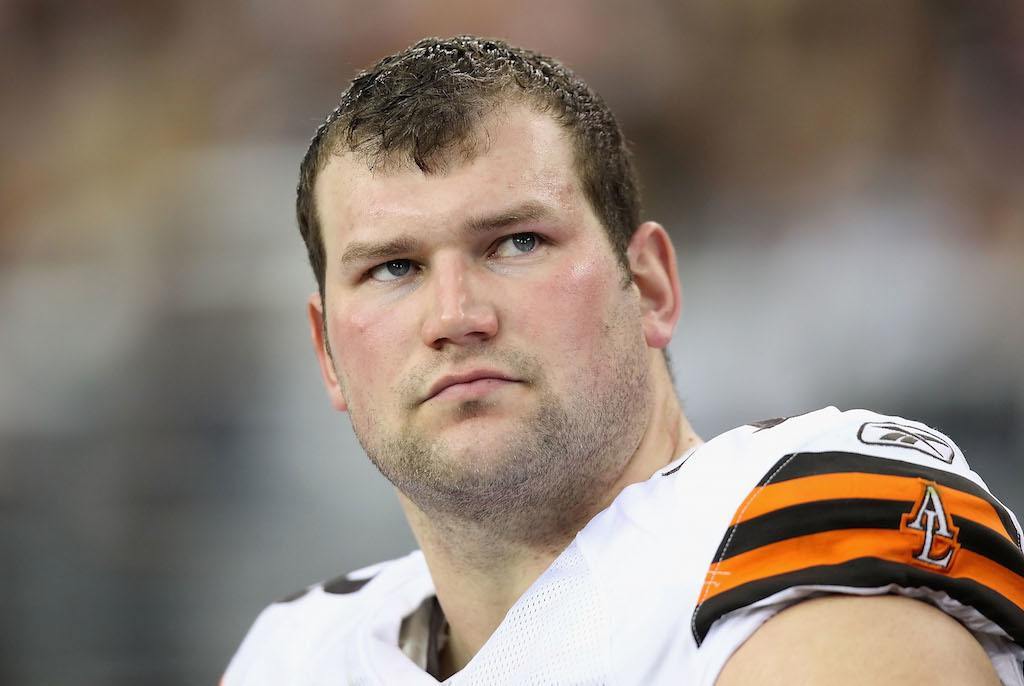 In our eyes, Joe Thomas deserves the chance to finish his Hall of Fame career playing for a team that has a chance to contend for a Super Bowl title. He was almost dealt to the Denver Broncos back in 2015, and his name came up again around the trade deadline this year. While Thomas has never publicly asked to be dealt, he simply cannot be enjoying what's currently going on in Cleveland.
It does bear pointing out that the Browns have already spent big money on their offensive line, so they may no longer be willing to move Thomas. But at the end of the day, it's time for the Browns to reward Thomas for his loyalty and consistency by sending him to a contender.
19. Jimmy Garoppolo, QB, New England Patriots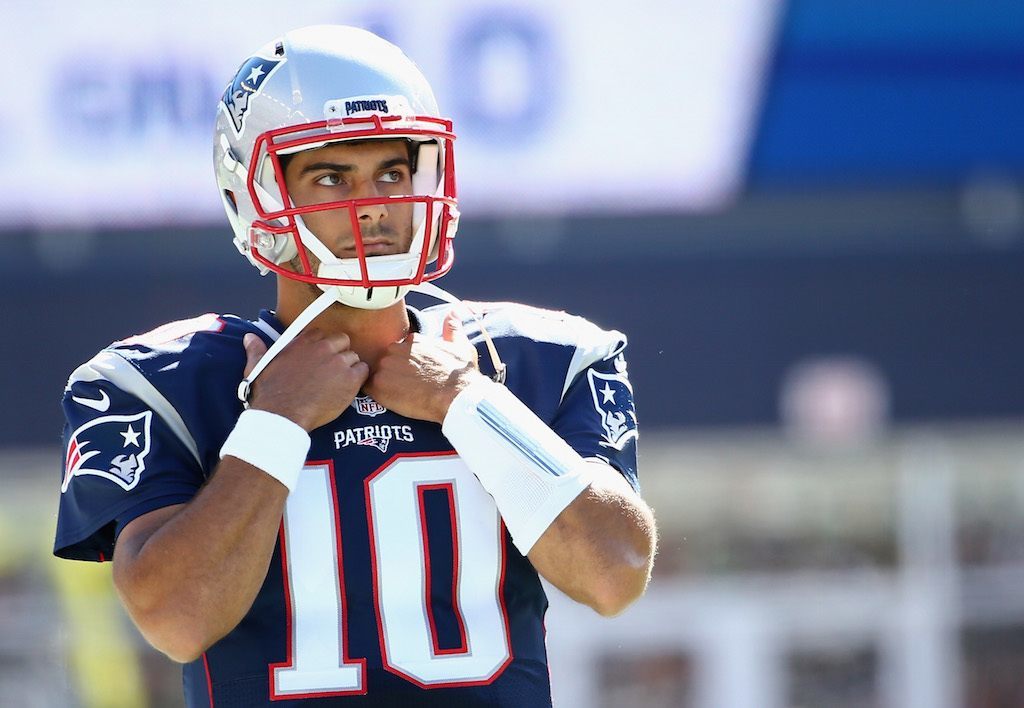 Anyone who follows the NFL knows that New England head coach Bill Belichick is a master when it comes to making well-timed personnel moves. While Belichick would undoubtedly like to hold on to Jimmy Garoppolo as Tom Brady's backup, the former Eastern Illinois quarterback's stock may never get any higher than it is right now.
Garoppolo played extremely well during his two starts in place of Brady to open the season, and he still has one year left on his rookie contract. Given how desperate some teams are to improve at the quarterback position, the Pats could conceivably trade the young signal caller in exchange for multiple draft picks.
20. Ryan Clady, OT, New York Jets
With Ryan Clady's injury history (he finished the 2016 season on Injured Reserve), mediocre performance, and hefty 2017 salary cap number, it's easy to see why the Jets cut ties with the four-time All-Pro this offseason. However, based on the remote possibility that he could potentially regain his once-dominant form, Clady will likely find another job if he can prove that he's healthy.
21. Dontari Poe, DT, Kansas City Chiefs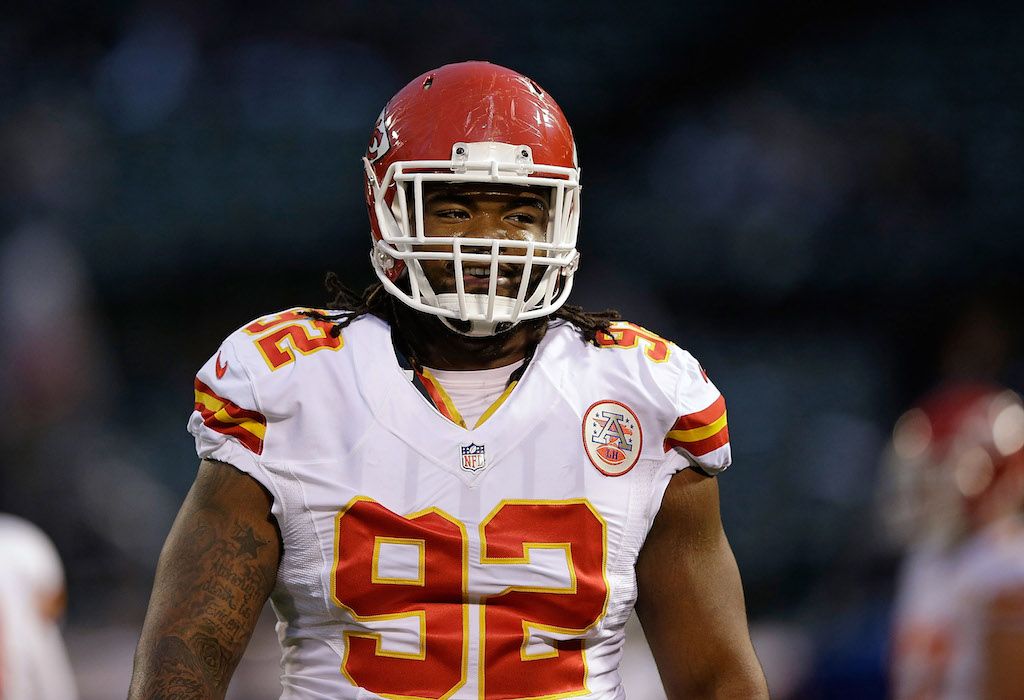 Simply put: The Chiefs cannot afford to keep Dontari Poe in the mix. They wisely locked up All-Pro safety Eric Berry, and now Kansas City has to deal with the fact that Poe, a 2013 second-team All-Pro, will continue his career elsewhere. Given his versatility and freakish physical skill set, the 26-year-old defensive tackle should land a massive contract during free agency.
22. Terrelle Pryor, WR, Cleveland Browns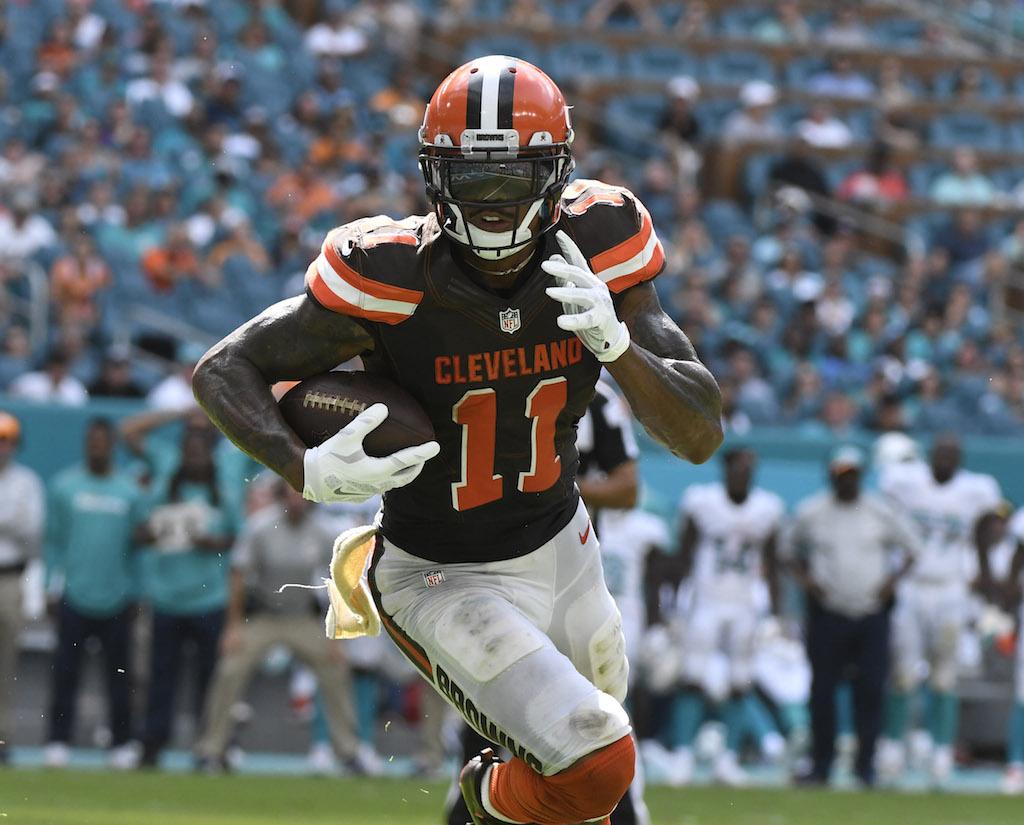 There may not be a free agent out there with as much potential as Terrelle Pryor. In his first full season as a wide receiver, the former Ohio State quarterback looked unstoppable at times, and has the makings of a future perennial Pro Bowl wideout. Thanks to a lowball offer from the Browns, it looks as though Pryor will take his talents to a new city in 2017.
23. Eddie Lacy, RB, Green Bay Packers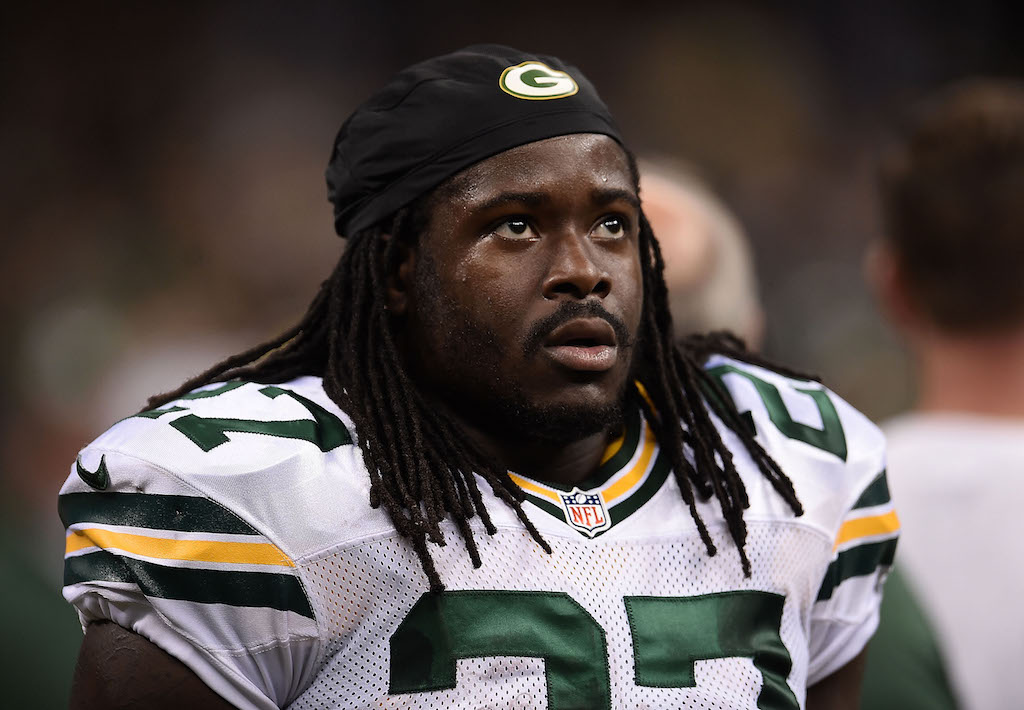 After an up and down four-year tenure with the Packers, it looks like Eddie Lacy is set to move on to another franchise. The 26-year-old tailback is a dominant runner when he's healthy and in shape, which hasn't been often during the last two seasons. The former Alabama standout has already arranged visits with the Seattle Seahawks and Minnesota Vikings, but has not completely ruled out a return to Green Bay.
24. Nick Mangold, C, New York Jets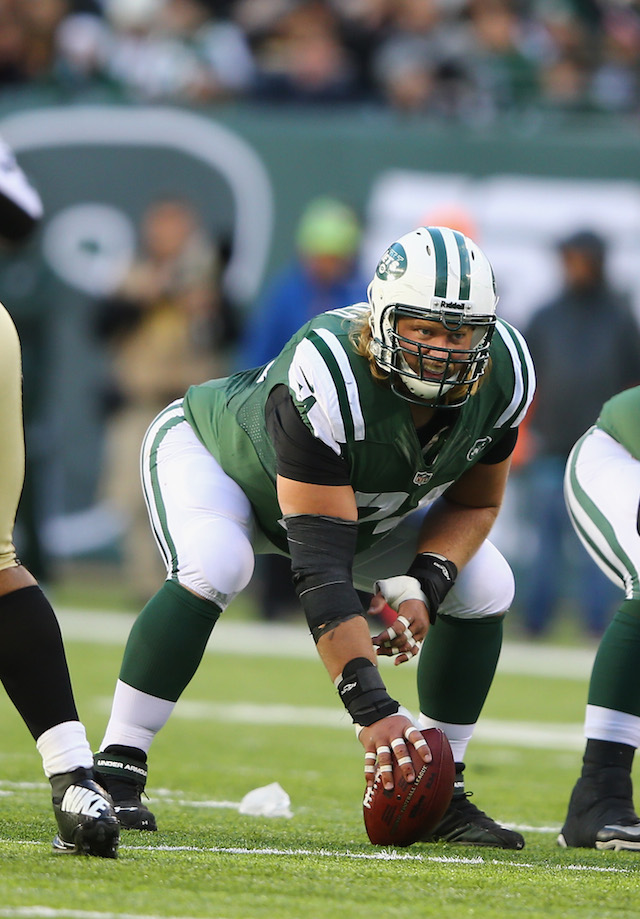 Nick Mangold was one of several casualties of the Jets' 2017 offseason youth movement. The seven-time Pro Bowler (and likely future Hall of Famer) battled injuries in 2016, but still has enough left in the tank to help solidify another team's offensive line.
25. Chris Long, DE, New England Patriots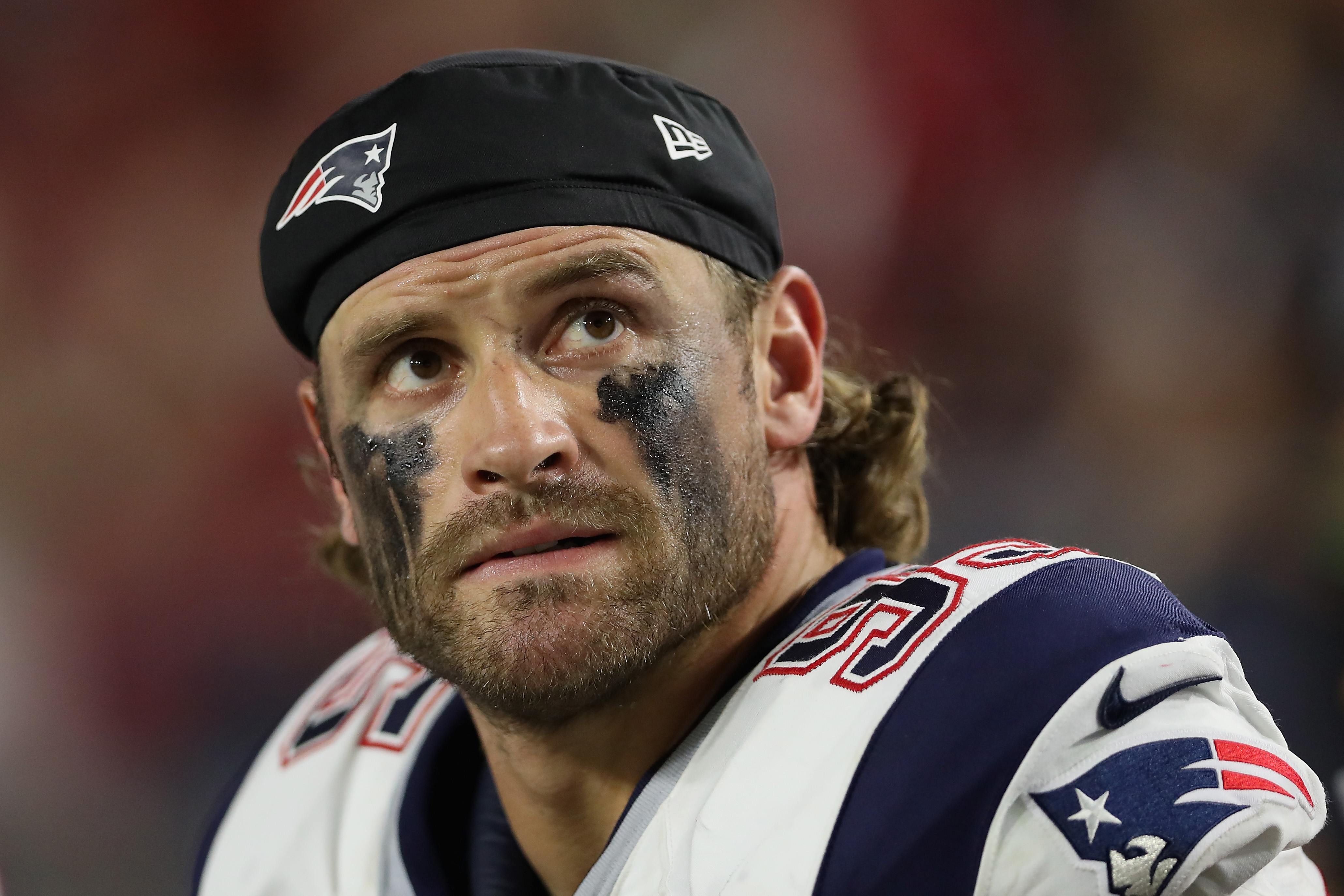 Chris Long signed with the Patriots last offseason with one goal in mind: Winning a Super Bowl. He accomplished that goal, and has since made it clear that he is going to continue his career elsewhere. Long likely won't land a huge contract, but he will end up in a defensive scheme that is a better fit for his skillset.
Statistics courtesy of Pro-Football-Reference. Contract and salary cap data courtesy of Spotrac.