NFL Rumors: 10 Big-Name Players We Expect to Be Cut in Training Camp
The 2016 National Football League offseason is now in the books. With training camps set to open around the league throughout the next week, we have a pretty good idea as to which players will compete for roster spots and which players can rest easy knowing that they will have a job this fall.
Every year, as teams restock their rosters with young talent, we see several notable big-name veterans finding themselves in a position where their job is on the line during training camp and preseason game action. It could be because of declining performance, it could be for salary cap reasons, or it could be because of a change in coaching staff, but one thing always remains consistent: NFL franchises are constantly looking for younger and cheaper options to fill out their roster.
With that being the case, we have gone through each team's current roster and singled out 10 big-name veteran players who we expect to be cut before the 2016 season kicks off in early September. Here's what we came up with.
 1. Nick Foles, QB, Los Angeles Rams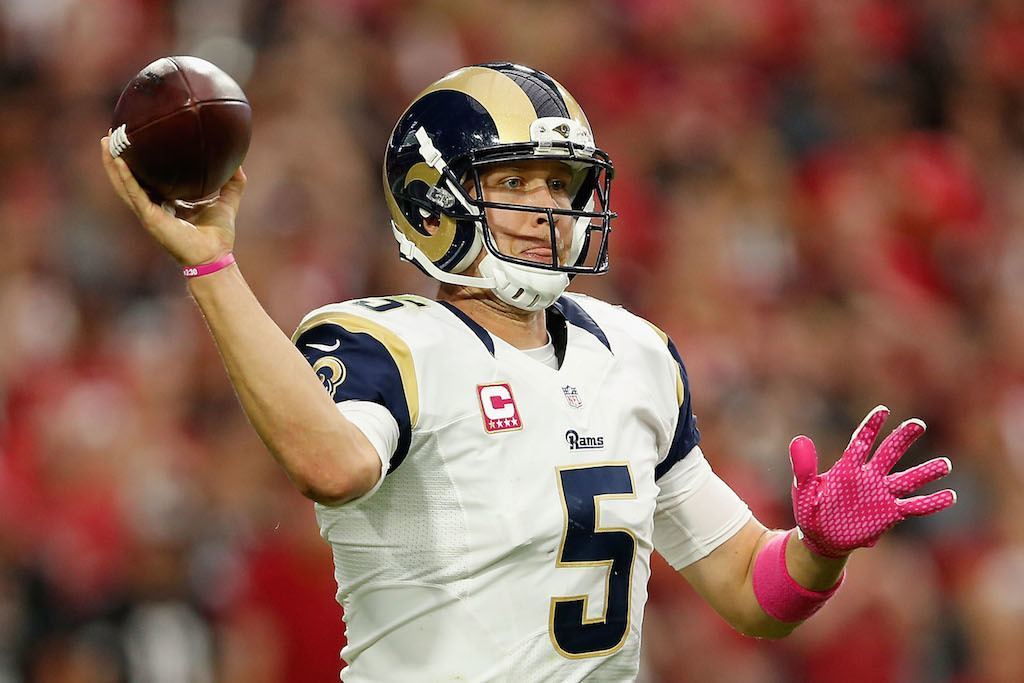 Nick Foles immediately became expendable when the Rams mortgaged their future to acquire the No. 1 overall pick in the 2016 NFL Draft, which they in turn used to selected former Cal quarterback Jared Goff. There will likely be interest on the trade market, given that Foles will only have a $1.75 million cap hit for his new team if he gets traded.
In the end, if the Rams are unable to trade him, they will almost surely cut ties with Foles. Because let's be honest, why would they want to their third-string quarterback to have the third-highest salary cap hit on their team?
[Update 7/28: Foles was cut by the Rams]
2. Devin Hester, WR, Atlanta Falcons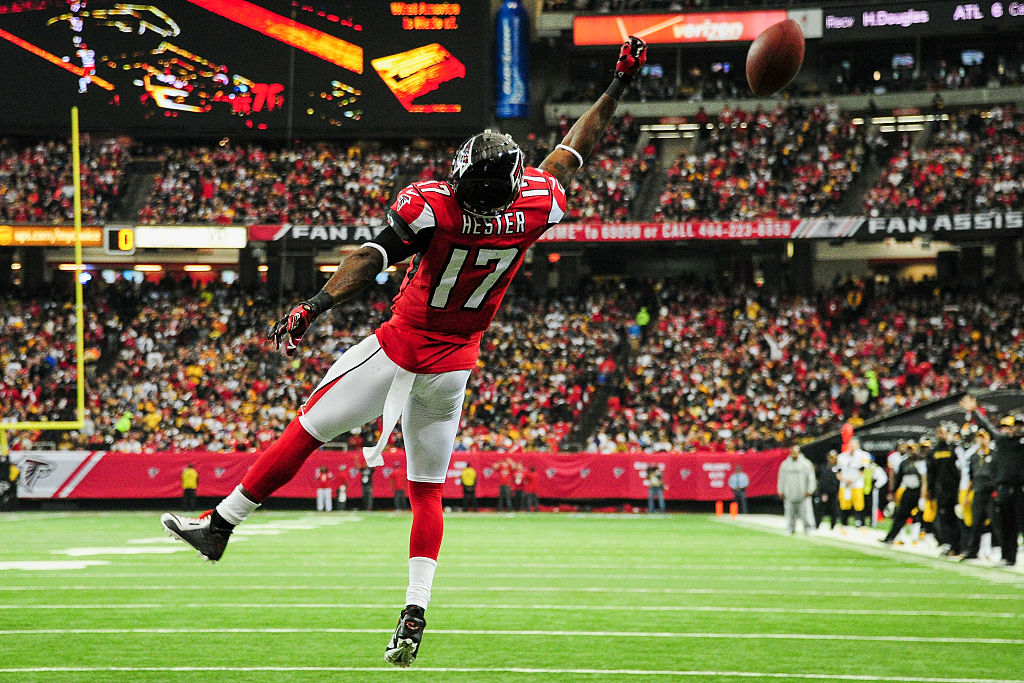 Devin Hester is unquestionably the greatest kick and punt returner in NFL history, but even that likely won't be enough to save his job with the Falcons in 2016. He is slated to make $3 million and will carry a $3.833 million salary cap hit this year. Given that he is coming off (and still recovering from) a toe injury that required offseason surgery, our guess is that his time in Atlanta will soon come to an end.
Hester appears to be fully aware and have a grasp on the situation, as he told ESPN.com this offseason that he would completely understand if the Falcons chose to release him if his toe does not heal as planned.
[Update 7/27: Hester was released by the Falcons.]
3. Matt Spaeth, TE, Pittsburgh Steelers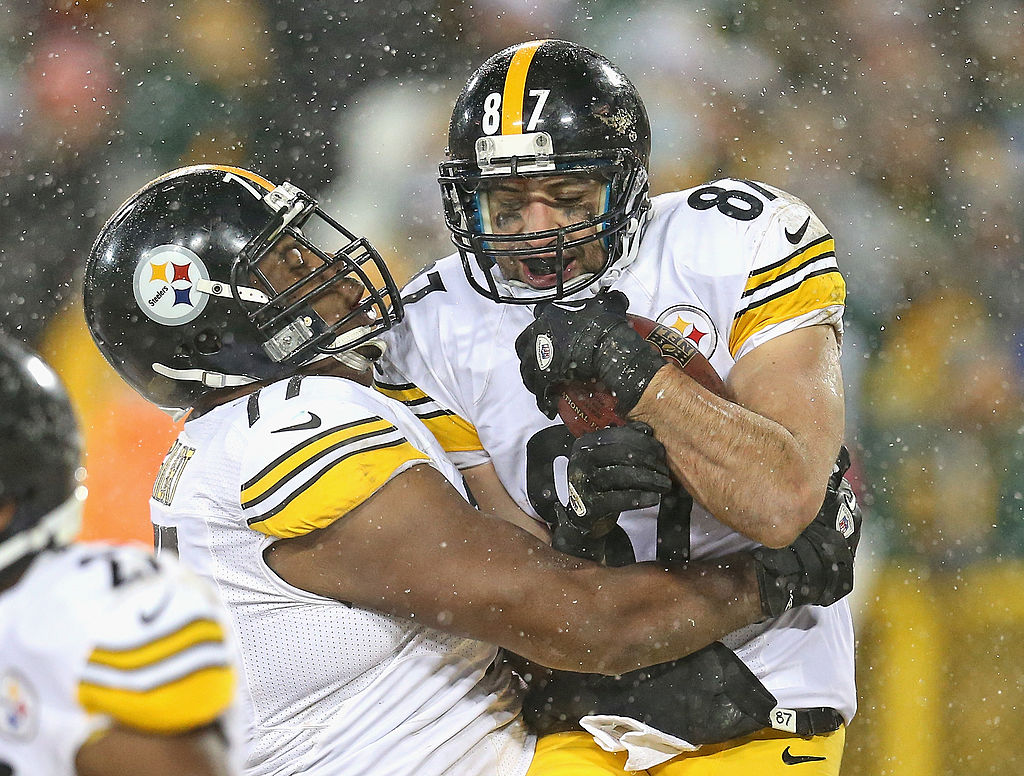 Even with the retirement of Heath Miller, Matt Spaeth is no lock to make the Steelers' final roster this September. The team signed Ladarius Green from the San Diego Chargers this offseason, and assuming he stays healthy, he will undoubtedly be the Steelers' starting tight end in 2016.
Given that the Steelers — who don't have a lot of salary cap space to work with — are looking to sign running back Le'Veon Bell to a long-term extension and will likely have to re-work wide receiver Antonio Brown's team-friendly deal, they may opt to release Spaeth and save $1 million in cap space.
4. Frostee Rucker, DE, Arizona Cardinals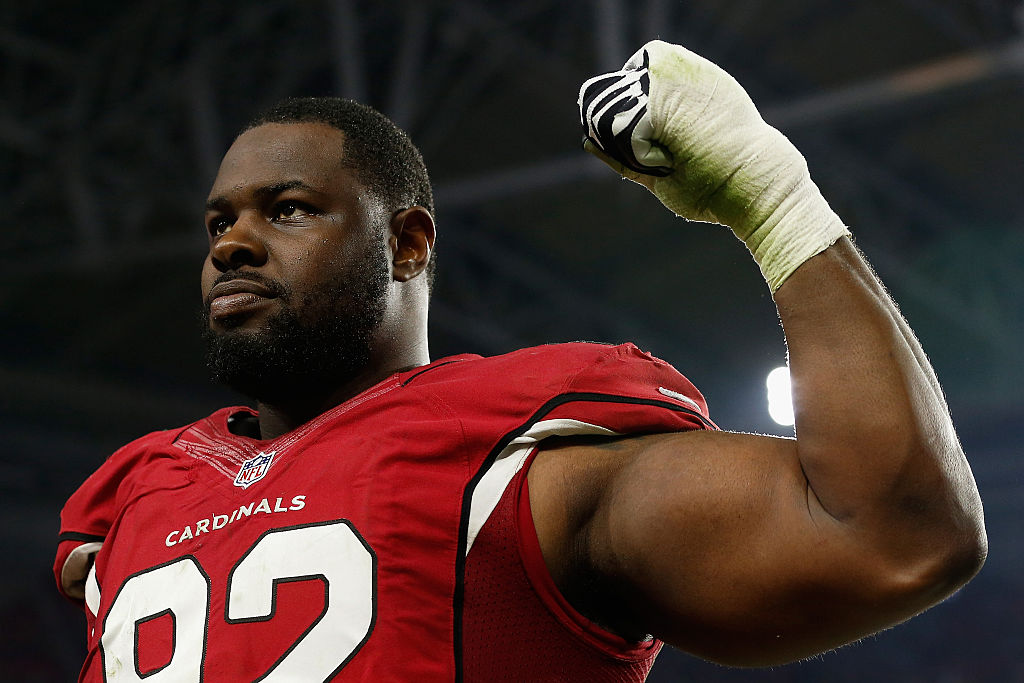 The Cardinals currently have the highest salary cap total in the league for the 2016 season. As it stands, they have just $651,520 in cap space, and there is no doubting that they will be out to find younger, cheaper options at nearly every position on their roster during training camp. Knowing this, we see them cutting ties with Frostee Rucker before the season opens in September.
To be fair, Rucker is still fully capable of playing at a high level, and he is a great fit in the Cardinals' defensive scheme. But given that the team used their first-round pick on a player at the same position — former Ole Miss defensive lineman Robert Nkemdiche — and that there would be no dead money involved if they cut him, we believe that Rucker's time with the Cardinals will soon come to an end.
5. Alterraun Verner, CB, Tampa Bay Buccaneers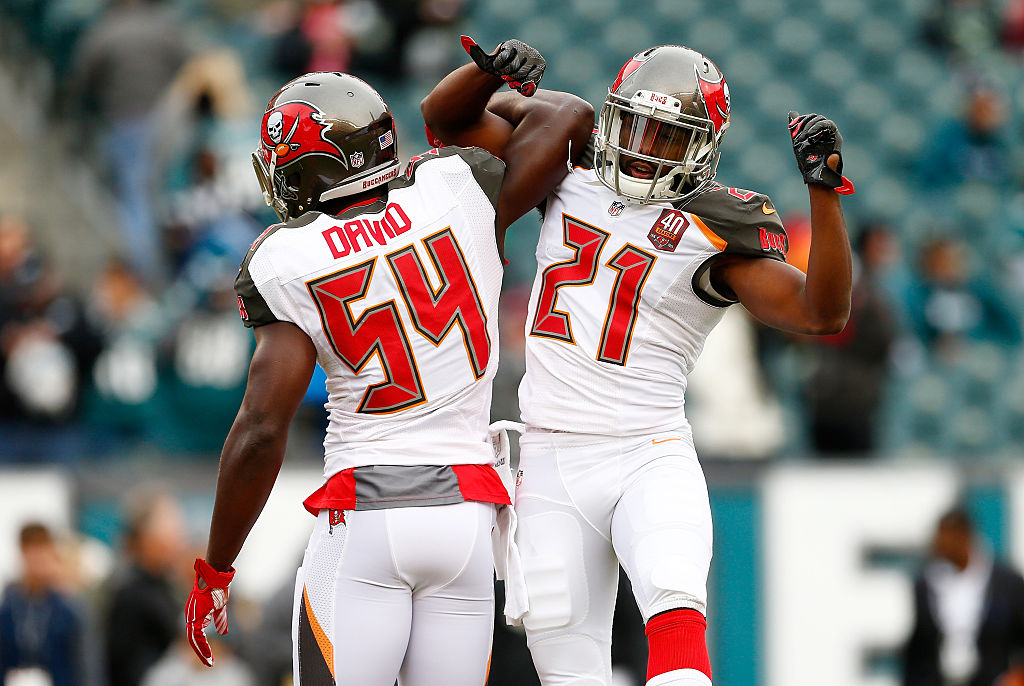 The Buccaneers spent big money on Alterraun Verner during the 2014 free agency period, and up to this point, the signing has been a monumental bust. He has only played in 20 games in two seasons, and when he has been on the field, his play has been mediocre at best.
As we previously wrote, back in January, Tampa Bay General Manager Jason Licht said that Verner will be back in Tampa Bay in 2016, but that was before they landed Brent Grimes during free agency, and before former Florida cornerback Vernon Hargreaves fell into their laps during the first round of the 2016 NFL Draft. As a result, you can expect to see the Bucs cut ties with Verner before the 2016 regular season kicks off in September.
6. Britton Colquitt, P, Denver Broncos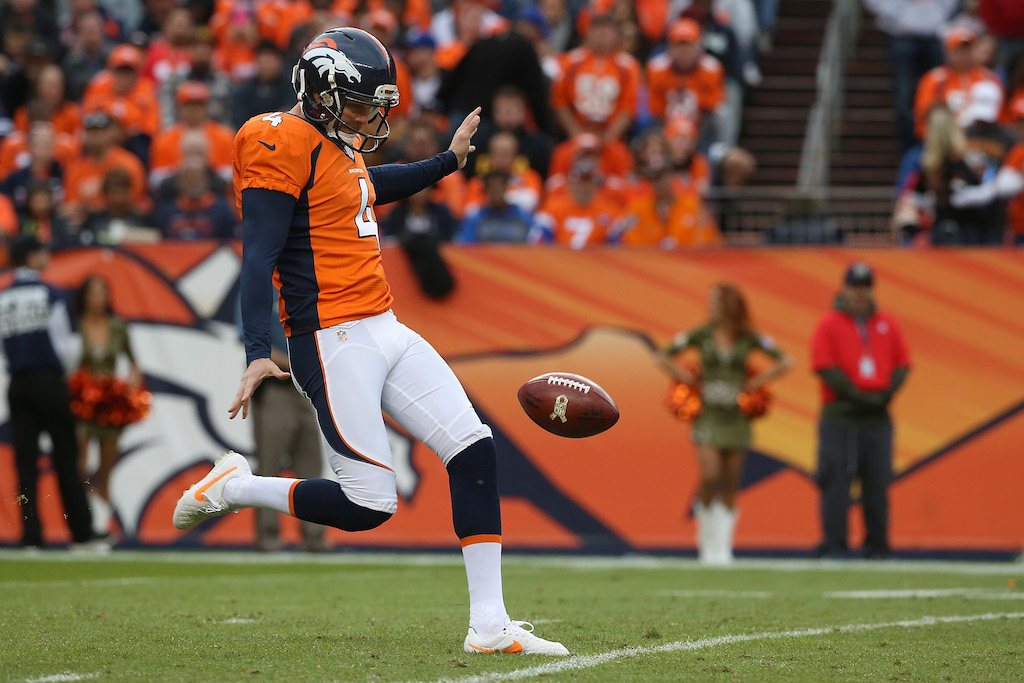 The Broncos have locked up Super Bowl 50 MVP Von Miller. Now they turn their attention to wide receiver Emmanuel Sanders. With an already tight 2016 salary cap situation, this news doesn't bode well for Britton Colquitt going forward.
Colquitt's scheduled cap hit of $4 million is the third-highest figure in the league among punters, and let's face it, his only hope of continuing his career in Denver would be to take a massive pay-cut. If he refuses, he will likely instantly receive his walking papers, as the Broncos drafted former Syracuse punter Riley Dixon in the seventh round of the 2016 NFL Draft.
7. Dan Carpenter, K, Buffalo Bills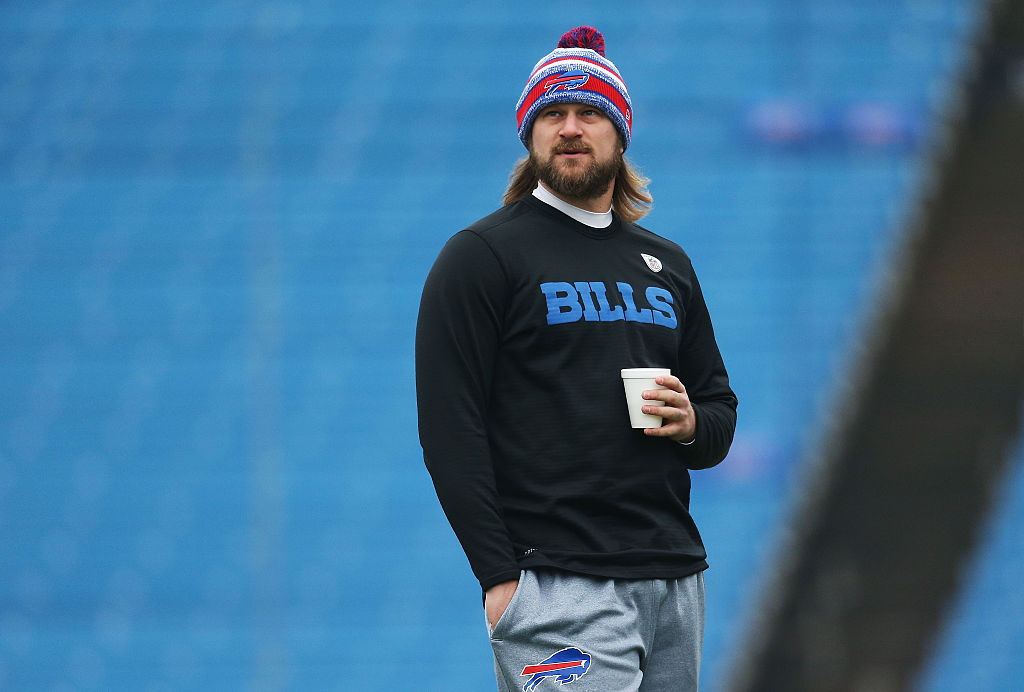 Simply put, the odds are stacking up against Dan Carpenter in Buffalo. He will have to fend off competition from two other kickers — Jordan Gay, who served as the team's kickoff specialist for each of the past two seasons, and undrafted rookie Marshall Morgan — to keep his job
The way the team restructured his contract gives them an easy out if Carpenter fails to perform during training camp. To us, it is clear that the Bills would like to get younger and cheaper at the kicker position in 2016.
8. Cordarrelle Patterson, WR, Minnesota Vikings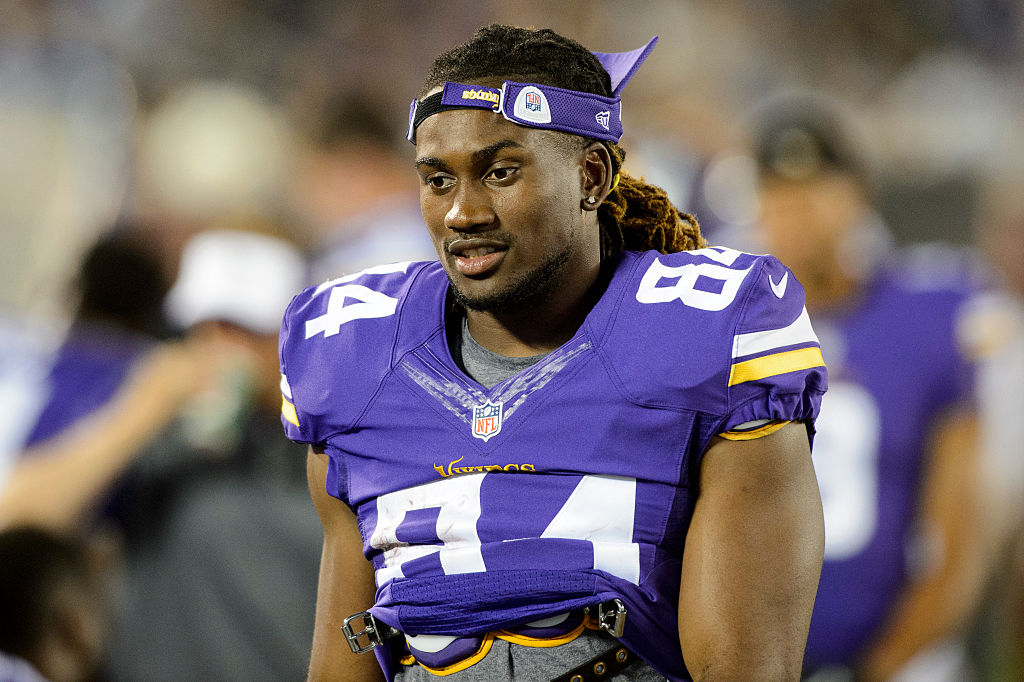 Despite showing flashes of elite-level explosiveness during his three NFL seasons, Cordarrelle Patterson is firmly entrenched on the Vikings' roster bubble heading into training camp. He has never really developed as a wide receiver, and at this point, his only real hope for making Minnesota's final roster is as a kick and punt returner. The bottom line here is that his standing with the team was made perfectly clear when the Vikings declined to pick up his fifth-year contract option.
9. Darren Sproles, RB, Philadelphia Eagles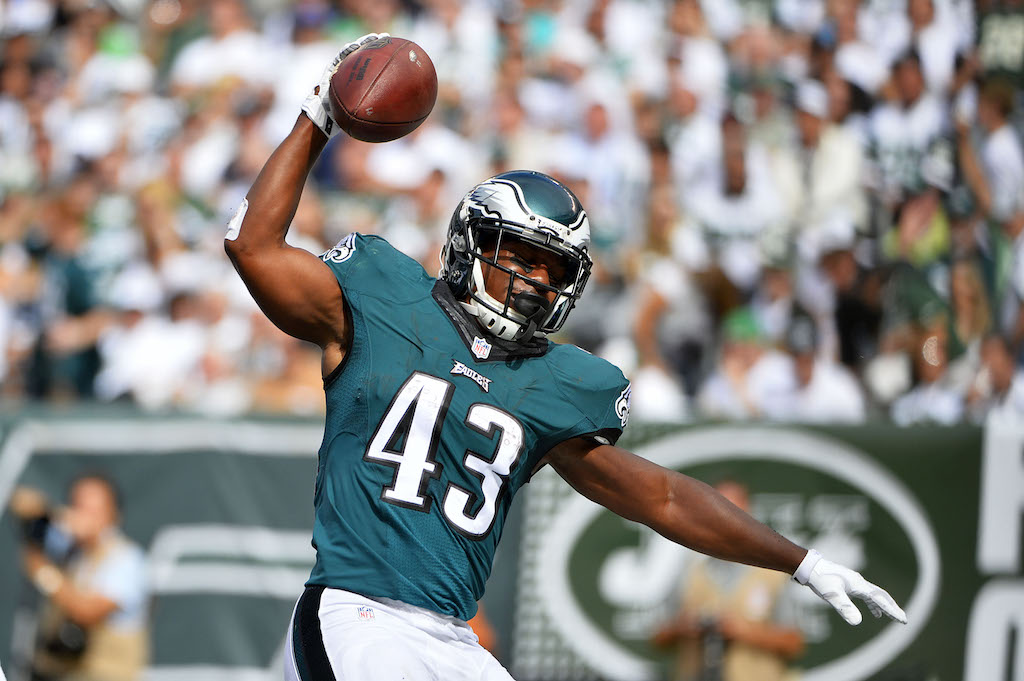 There is no doubting that Darren Sproles can still be a highly effective player in the NFL. His ability to return kicks and punts, catch passes out of the backfield, line up in the slot, and carry the ball between the tackles makes him the definition of an all-purpose back. With that being said, he is 33 years old and as a veteran of 10 NFL seasons, he has taken his fair share of hits.
The Eagles could keep Sproles for another season, but there is little chance they will be able to re-sign him next offseason. Knowing this, we wouldn't be shocked if they choose to cut him loose and look for a younger and cheaper replacement.
[Update 7/29: Sproles signed an extension with the Eagles]
10. Denard Robinson, RB, Jacksonville Jaguars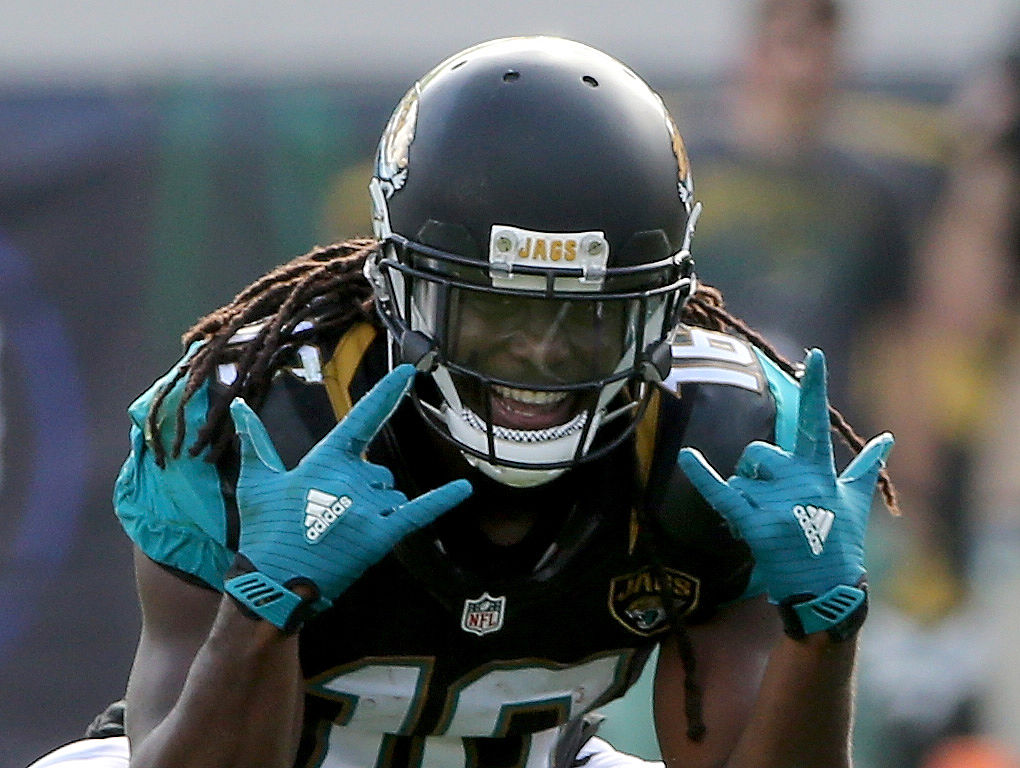 It's starting to look more and more like Denard Robinson's time in Jacksonville is running out. The only factors working in Robinson's favor are his versatility (he can contribute at running back, wide receiver, and as a kick returner), and his team-friendly contract.
On the flip side, the former Michigan quarterback has had issues with turnovers and injuries during the past couple of seasons, and now that the team has a solid 1-2 punch in T.J. Yeldon and Chris Ivory ahead of him, there is no arguing that Robinson's services are now disposable.
Statistics courtesy of Pro-Football-Reference. Salary cap and contract data courtesy of Spotrac.