NFL Rumors: 25 Players Who Won't Be Back Next Year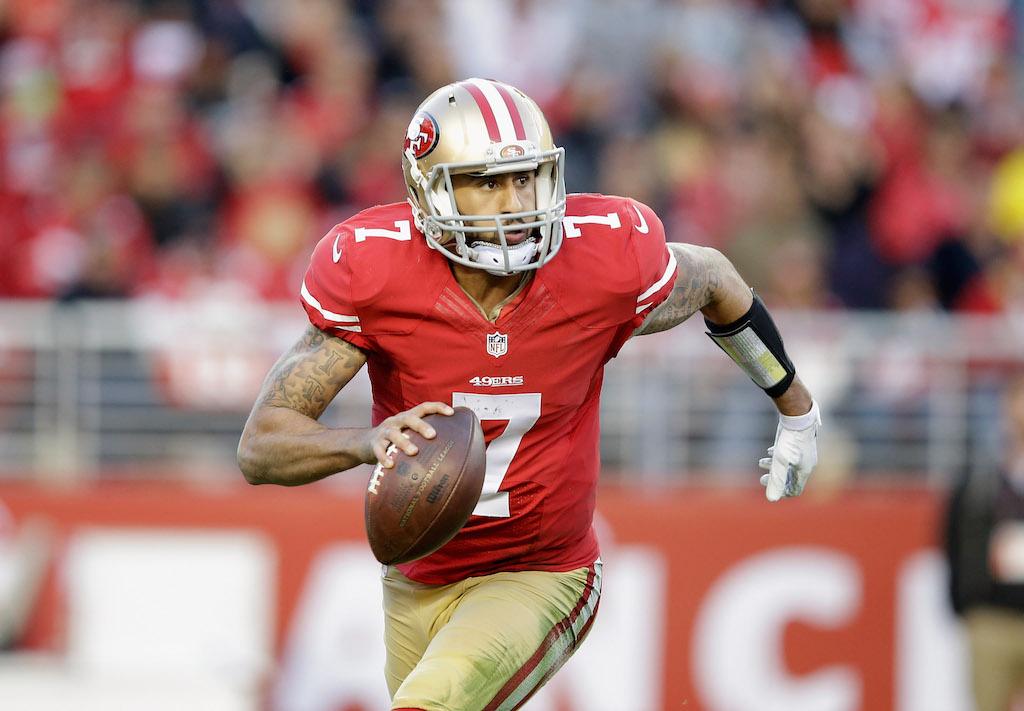 The NFL is structured differently than the other sports. While they have a salary cap, just like the NBA and NHL, teams can release players by certain dates in the offseason and get stuck with little if any of the bill for those players' contracts. Teams can feel free to cut a player if his performance and stats don't justify his salary. It makes free agency pretty interesting at the very least.
Sometimes they're big name players and sometimes they just have big salaries. Regardless, adding trade candidates and players who will retire now that their 2016 season is over, we came up with 25 players who won't be back with their team again next year.
25. Pat McAfee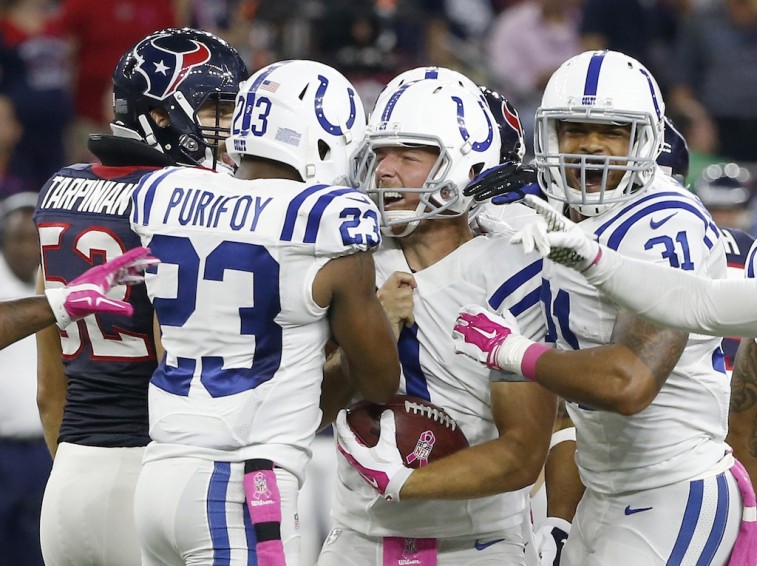 This one is a cinch. The 29-year-old punter for the Indianapolis Colts led the NFL in yards-per-punt and made his second Pro Bowl this season. However, he decided to throw it all away to join Barstool Sports. No, really, we're not making this up. In an announcement he made on Twitter, McAfee is stepping away from his career in kicking footballs to work for the sports-comedy company that recently signed a deal with Comedy Central.
24. Devin Hester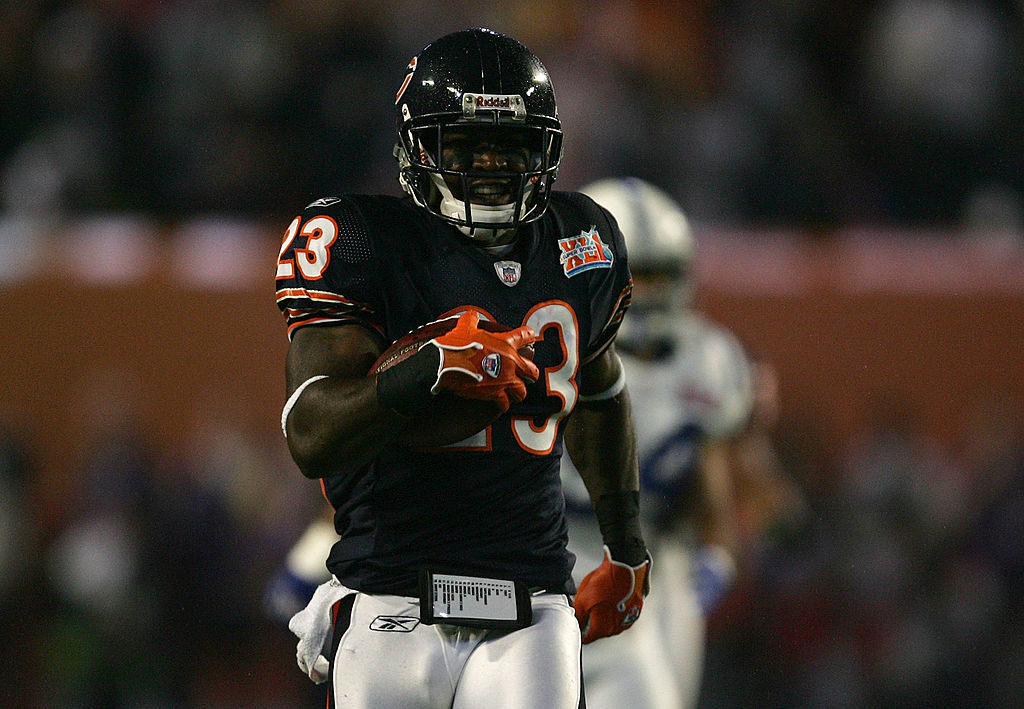 Although there has been no official announcement on the topic, all indications from Seattle Seahawks kick returner Devin Hester are that he will retire. Hester rose to fame over a decade ago with the Chicago Bears, bursting onto the scene as a kick-returning specialist.
Over his first two seasons in Chicago, Hester returned seven punts and four kickoffs for touchdowns; not including the one he returned in the Super Bowl during his rookie season. His career stats diminished from there in large part to the NFL changing the rules to diminish kick returns. But he's the best ever at what he did.
23. Tyrod Taylor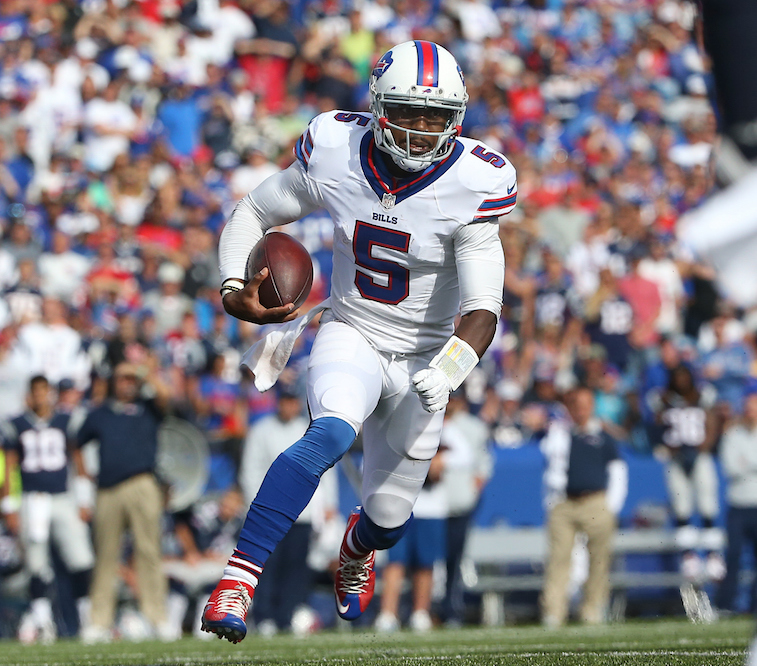 While Buffalo Bills quarterback Tyrod Taylor has had two decent seasons with the team, he's thrown 37 touchdowns in 29 games; he will be 28 by the start of the season; and he is owed over $15 million in 2017. Taylor isn't the long-term answer at quarterback for Buffalo. They can save around $13 million by cutting or trading him. It's a safe bet that Taylor will not return to the Bills next year.
22. Alfred Morris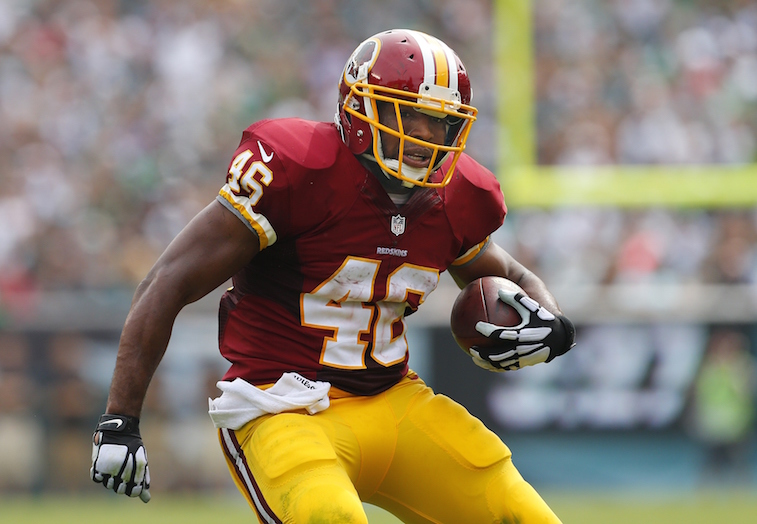 Running back Alfred Morris was a two-time Pro Bowler with the Washington Redskins and coming off a down season when the Dallas Cowboys picked him up to be the backup to rookie Ezekiel Elliott. Morris, who will be 29 next year, pretty much became an afterthought while Elliott transformed into a star for the Cowboys. Dallas could easily find a replacement for the limited production Morris supplied at a cheaper rate in the late rounds of the draft, so the odds that Dallas releases him are good.
21. Russell Okung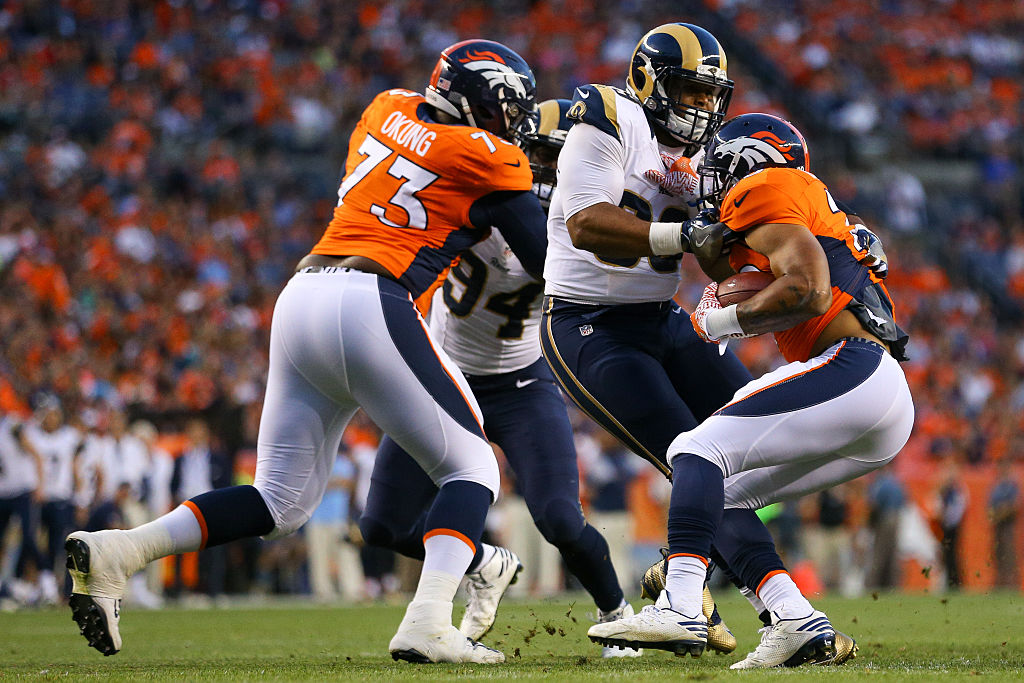 Left tackle Russell Okung replaced Ryan Clady with the Denver Broncos this season, and in total his performance wasn't terrible. But he's due $11.7 million in an option that the Broncos need to decide on for 2017, which puts the team in a tough spot. They could pick up the option and attempt to trade the seven-year veteran, or they could just save the money and spend it elsewhere. At any rate, Okung is a candidate to find a new jersey next year.
20. Sam Shields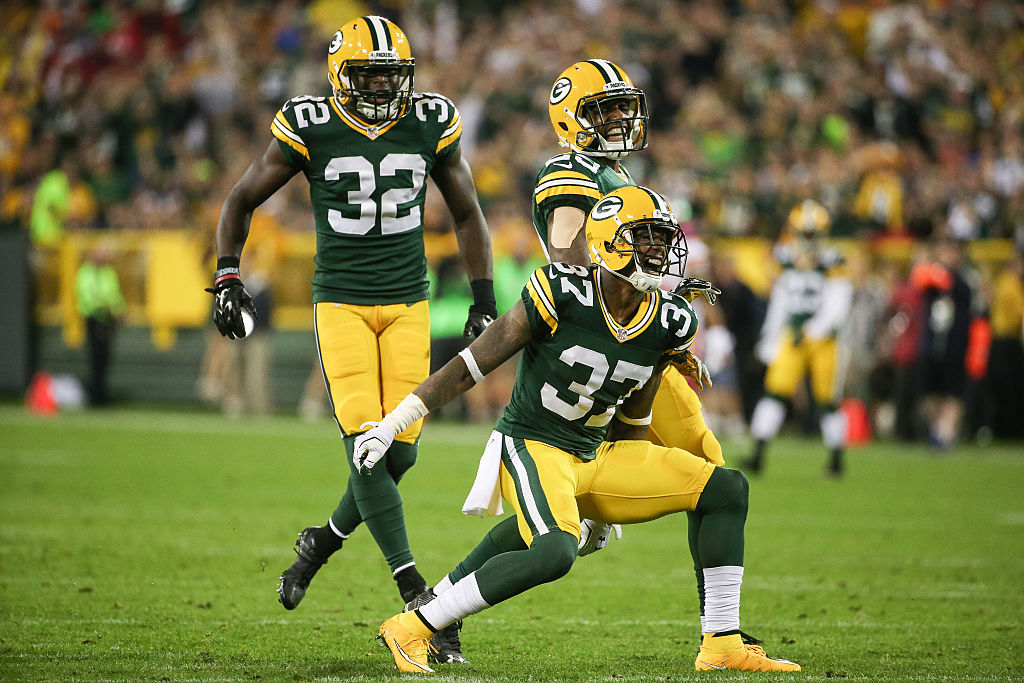 Green Bay Packers quarterback played just one game in 2016, the first week of the season against the Jacksonville Jaguars. He's had concussion problems throughout his career and the Packers can save $9 million if they release him or he retires. At 30 years old next season, it seems more likely that Shields forces the Packers to make the tough call of cutting him and saving the money.
19. Brandon Marshall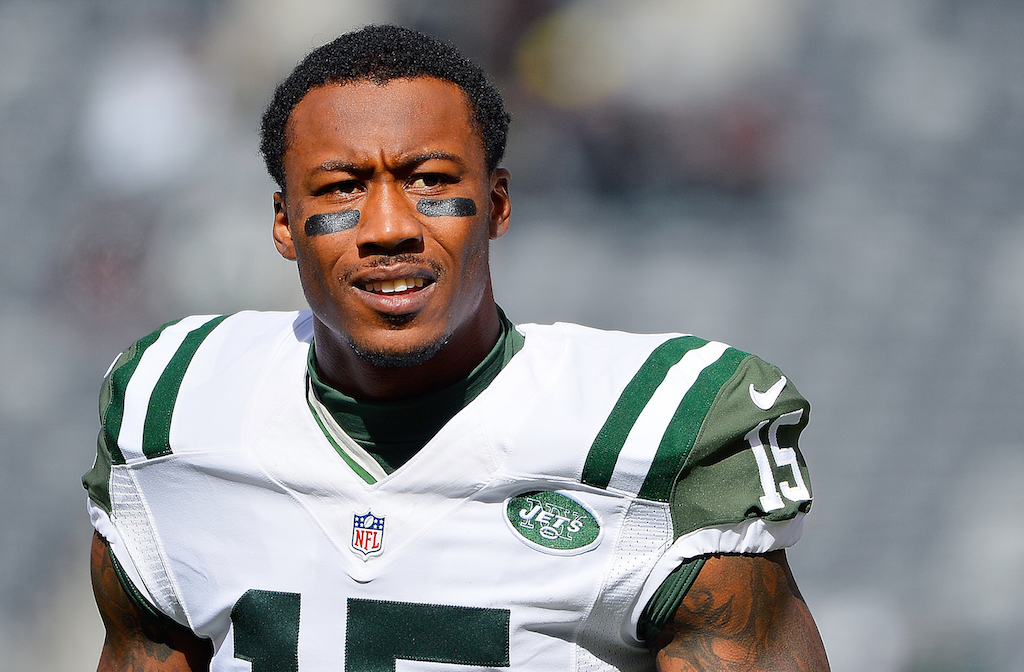 After an excellent season in 2015 in which he made the Pro Bowl, Brandon Marshall had a down year for the New York Jets in 2016. His receptions dropped from 109 to 59 while his touchdowns went from an NFL-best 14 to just three. He'll be 33 in 2017 and has a history of hip problems, but cutting him will save New York his entire $7.5 million salary next year. Moving on might be what's best.
18. Mike Wallace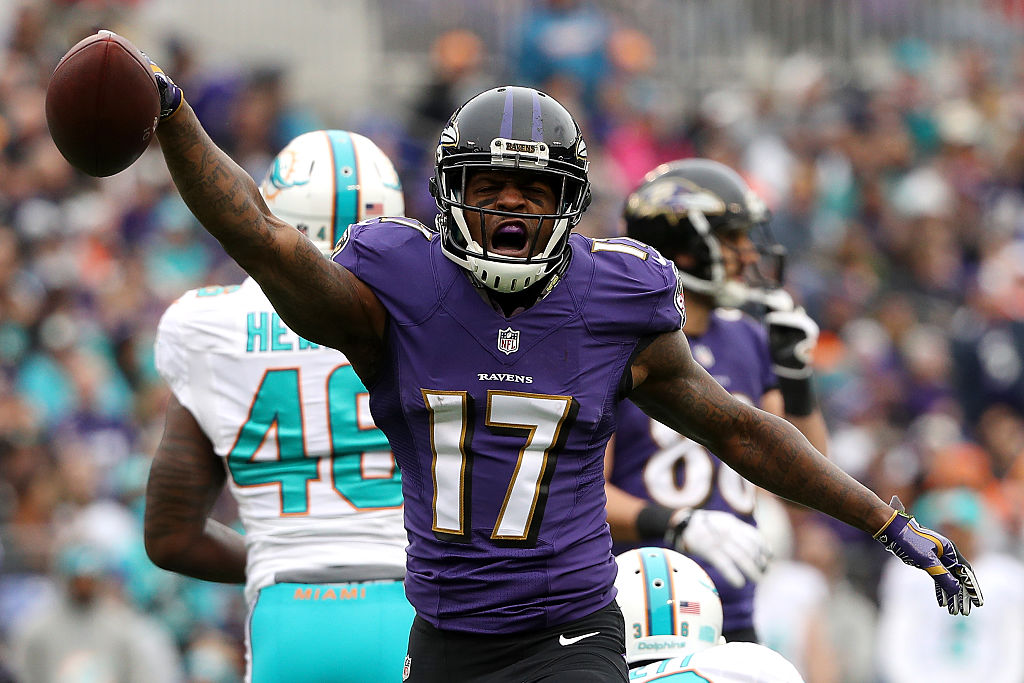 Baltimore Ravens wide receiver Mike Wallace actually had a really nice year in 2016, bouncing back with 72 receptions, 1,017 yards, and four touchdowns. The only issue? He will be 31 next year and is worth an $8 million cap hit. Baltimore can save close to $6 million by trading him for a draft pick, which might be the best thing for them. After not crossing 1,000 receiving yards since 2011, it seems unlikely he'll repeat that production again in 2017.
17. Jamaal Charles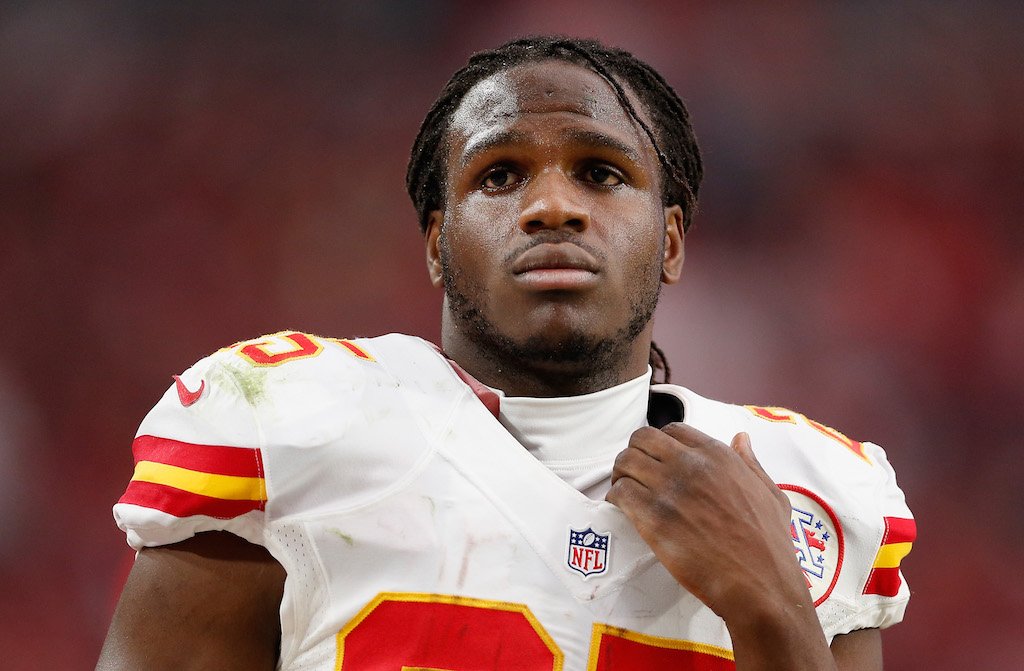 Kansas City Chiefs running back Jamaal Charles was, at one time, the best and most dynamic running back in the NFL. Even after returning from ACL surgery in 2011, Charles has been mostly great. But he's played in just eight games the last two years, totaling 404 yards. He's going to be 31 next year and will make $7 million, which can be saved by cutting him. Odds are that the Chiefs go in another direction.
16. Davon House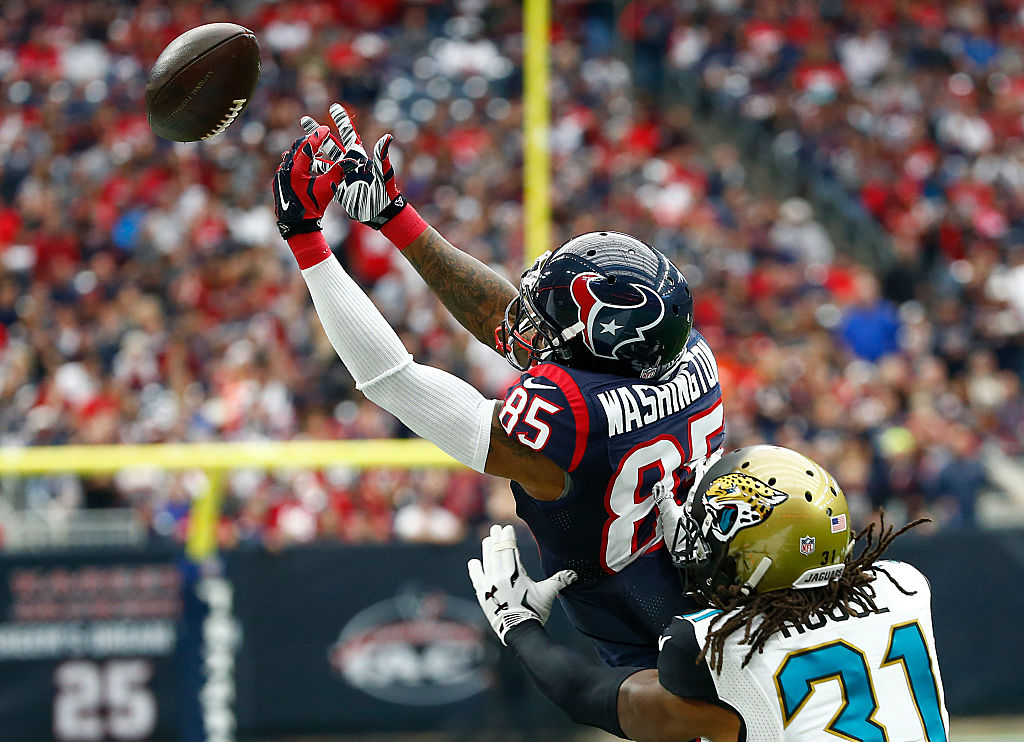 Former Packers corner Davon House was in his second season with the Jacksonville Jaguars this year before poor performance saw him losing his starting job after just four games. He basically made no meaningful contribution to the Jags this year. Jacksonville can save every penny of his $6 million cap hit for 2017 by cutting him. That's what we call a no-brainer.
15. Mario Williams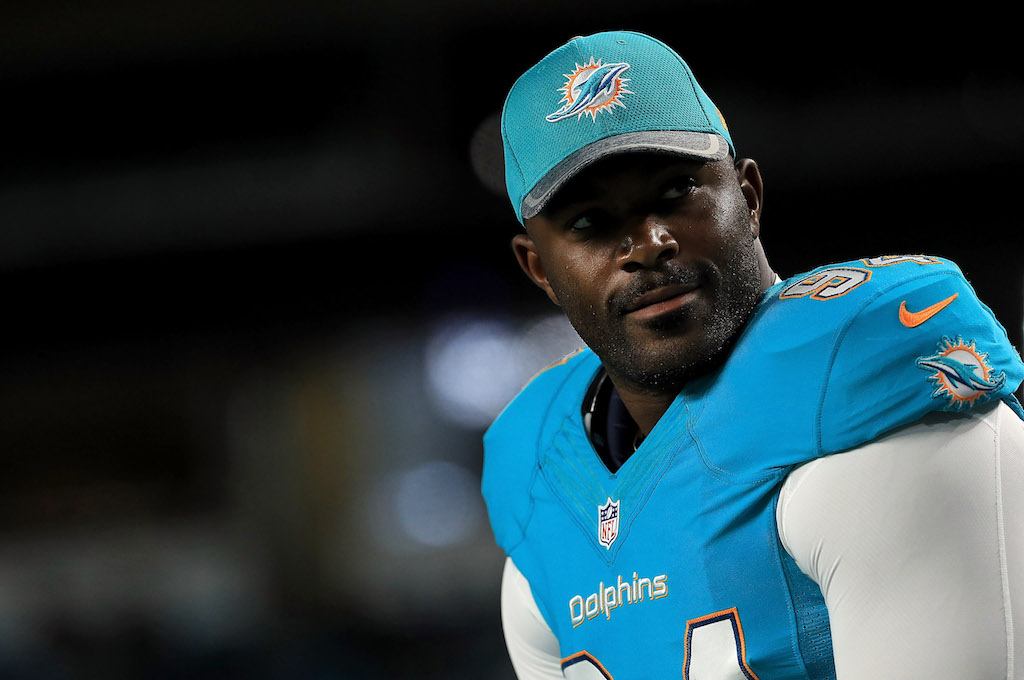 Speaking of underperforming, 31-year-old defensive end Mario Williams defined underperforming for the Miami Dolphins this year. After three solid seasons with the Buffalo Bills, his play declined in 2015 and then fell off a cliff this year, when he totaled a career-low 1.5 sacks. By trading or releasing Williams by March 13th, the Dolphins can recoup $8.5 million of his $10.5 million salary. Without there to be too many takers on the trade front, expect Miami to end up releasing him.
14. Torrey Smith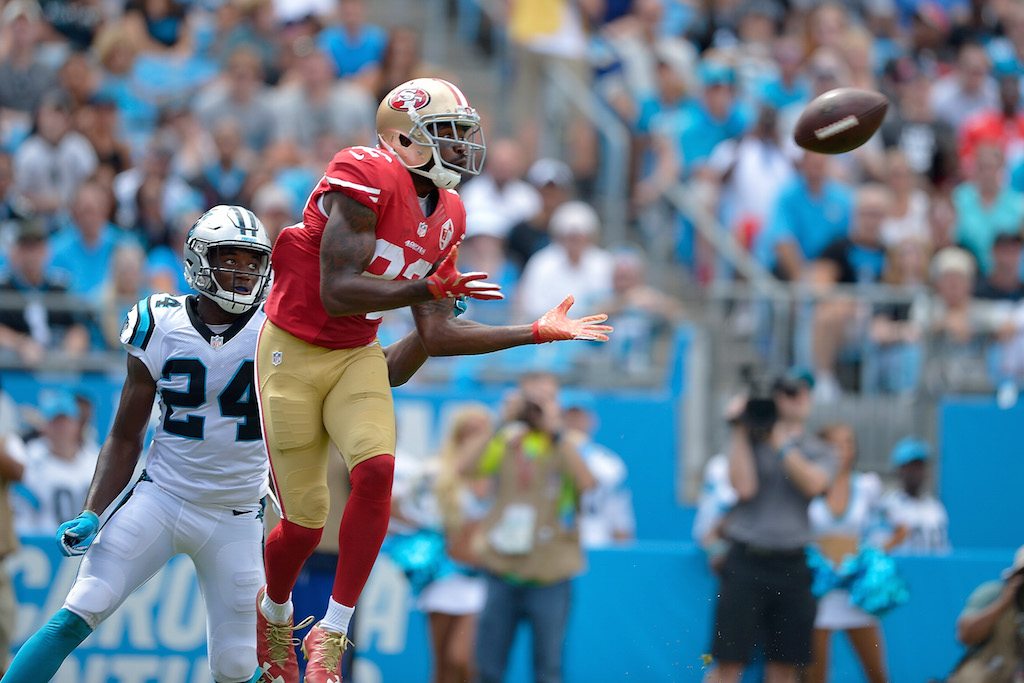 San Francisco wide receiver Torrey Smith, always the deep threat with his speed, saw a major dropoff in his stats in 2016. Although he played in 12 games, he caught only 20 balls for 267 yards and three touchdowns. Even worse, is that his performance has been trending downward for several years. He's due for a $9.6 million cap hit in 2017, and the 49ers can save half of that by trading or cutting him soon. Don't expect Smith to play in San Francisco next year.
13. Vontae Davis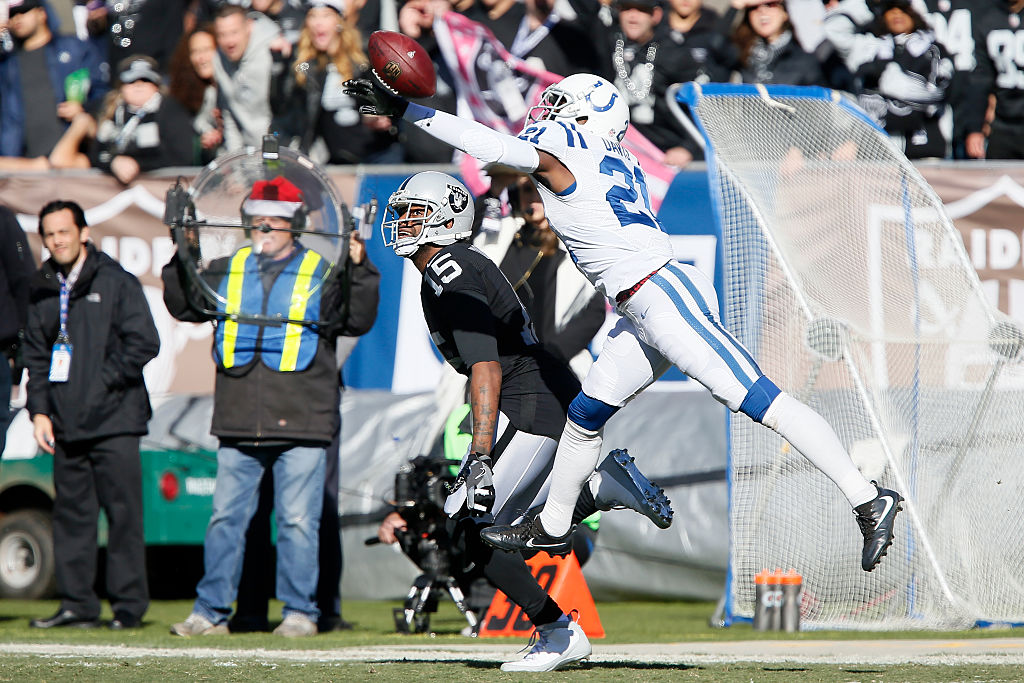 The two-time Pro Bowl cornerback had a poor season on defense in 2016. While his age and relatively good health make him a good bounce-back candidate next year, that probably won't be with the Colts unless he's willing to restructure his contract. Davis is due over $10 million next season, and Indianapolis can save $9 million of it if they trade or release him. Look for the team to try to move him for a draft pick, if possible.
12. Rashad Jennings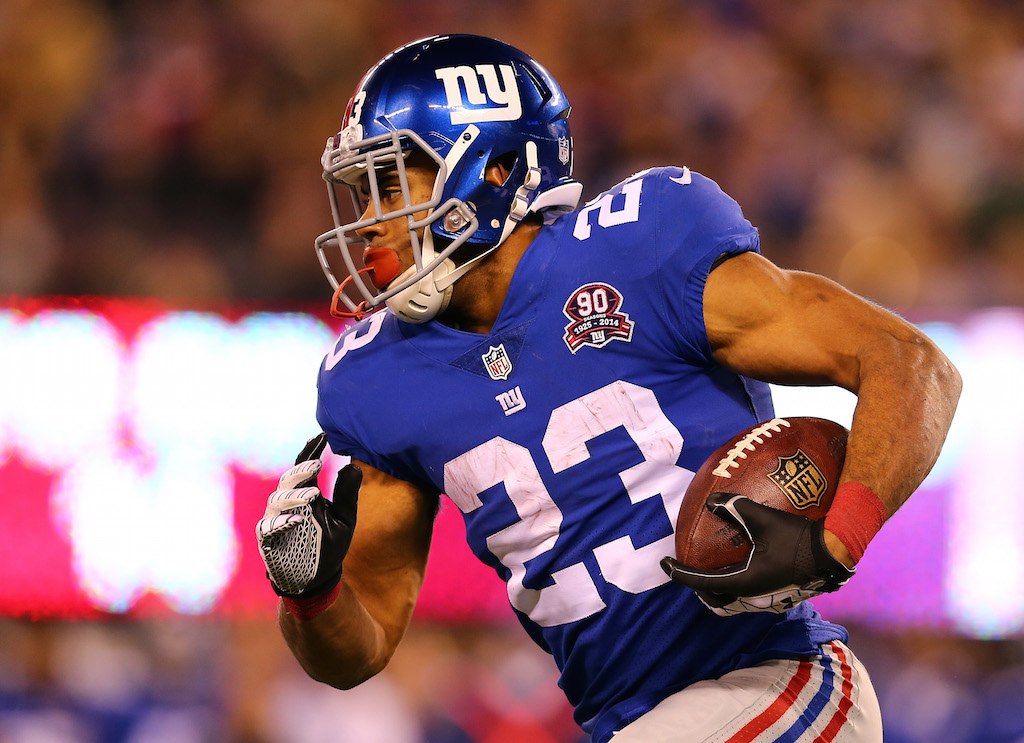 Running back Rashad Jennings saw a big decline in his production with the New York Giants this year. Starting in 12 games, Jennings averaged just 3.3 yards-per-carry with three touchdowns and 593 rushing yards. Paul Perkins is nine years younger, cheaper, and probably the better player right now. Jennings isn't making big money at just $3 million in 2017, but New York can save the majority of that by letting him go.
11. Ryan Mathews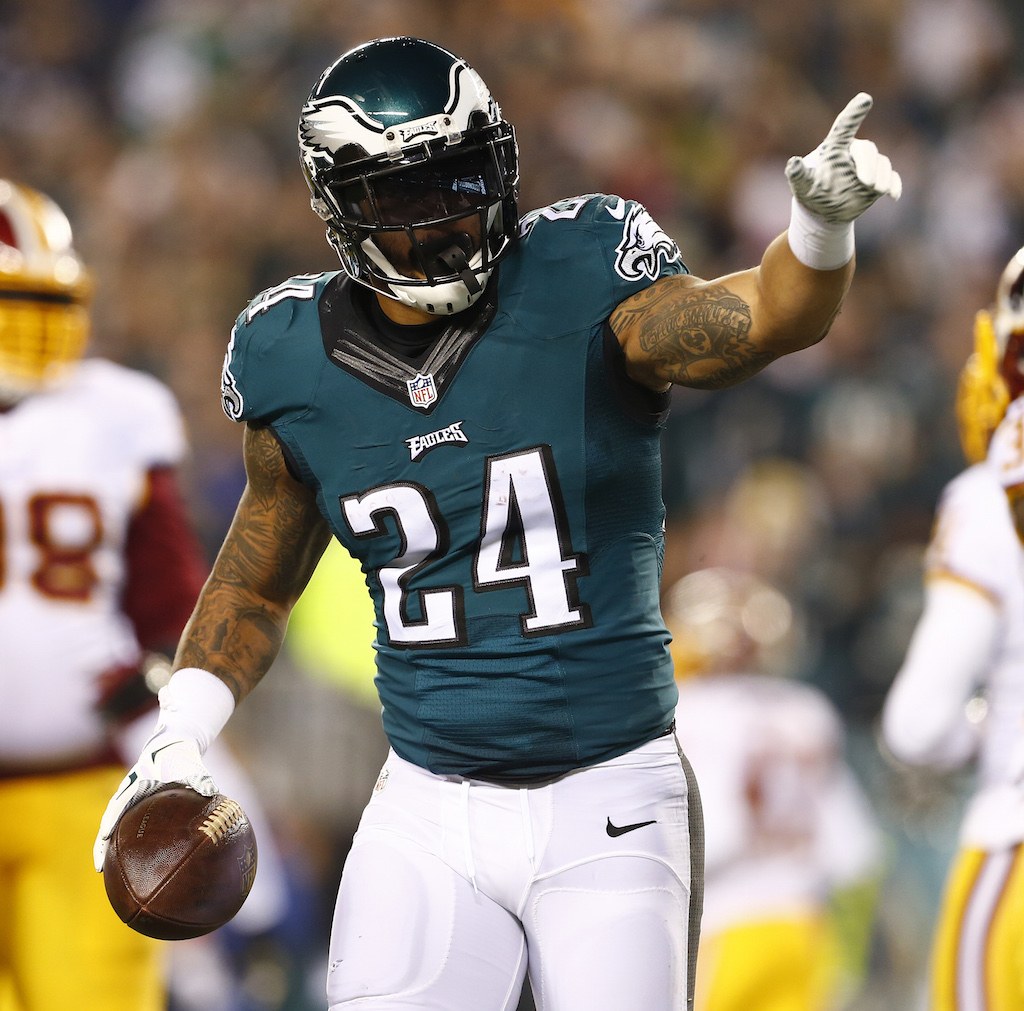 Another running back that hasn't performed up to expectations is Philadelphia Eagles running back Ryan Mathews. Granted, if you combine his two years with the team they actually look good: 14 starts, 1,200 rushing yards, 14 touchdowns, and 4.6 yards-per-carry. But that's over two seasons, not just one. Mathews is set to make $5 million in 2017 and the Eagles can save $4 million of that by cutting him. If they want to risk him being healthy and producing at 30, they could try to keep him around for one more year.
10. Jared Odrick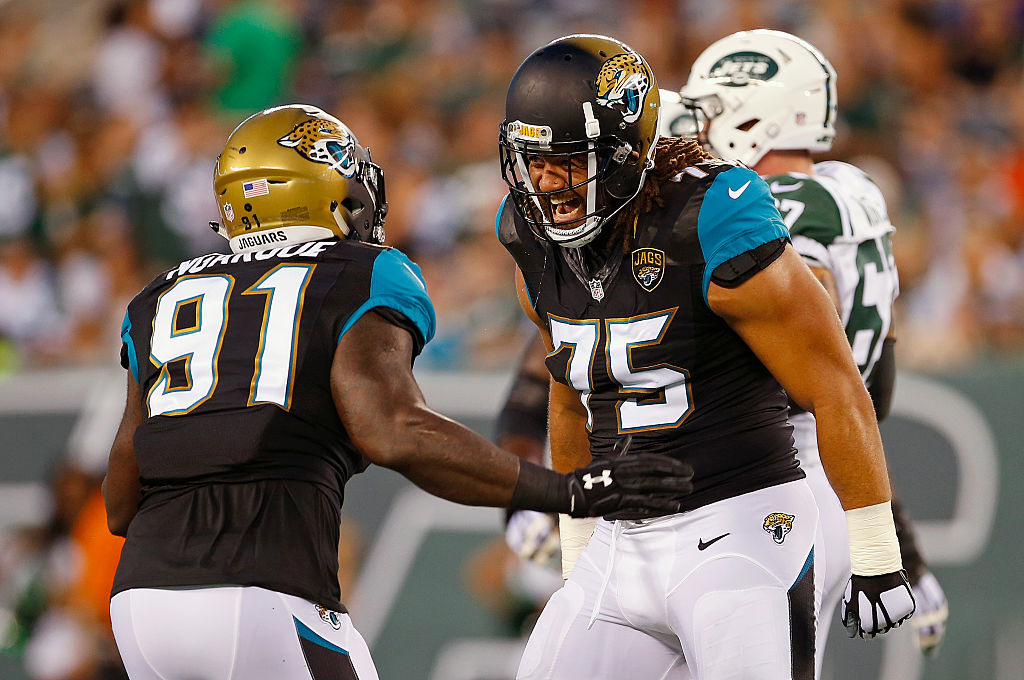 Jared Odrick, a defensive end for the Jacksonville Jaguars, has never met the expectations that came with him back in 2015. In two seasons in Jacksonville, Odrick has just 6.5 sacks in 22 games—and he was limited to just six starts in 2016 due to an elbow problem. If the Jags trade or release Odrick, they can save his entire $8.5 million salary. Considering that he wasn't worth that contract even when he was healthy and playing, it would be a wise move.
9. Nick Foles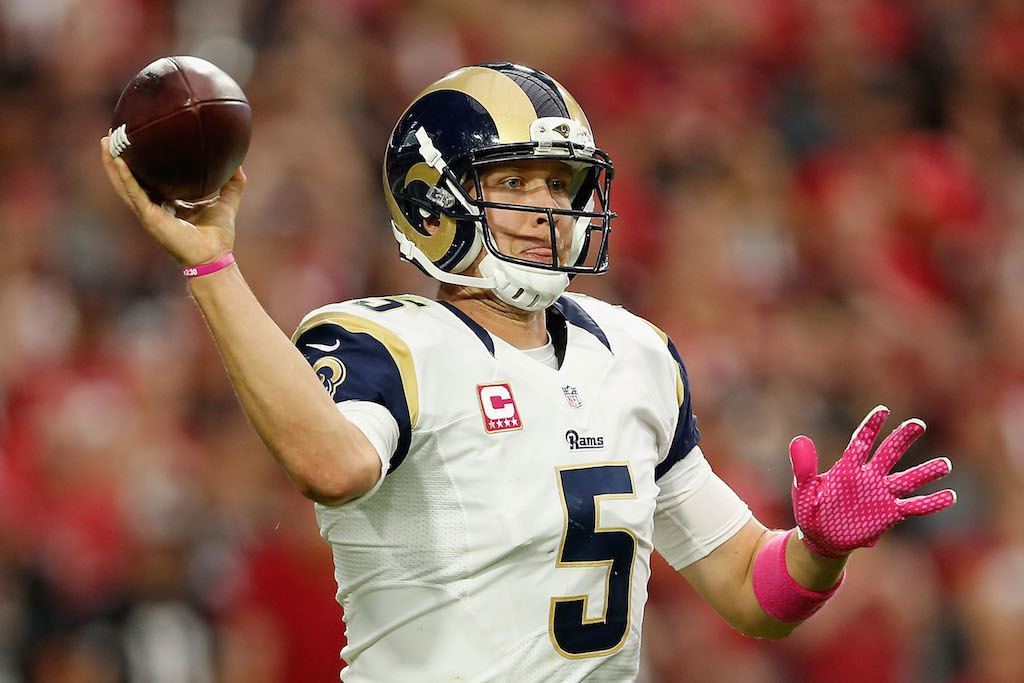 Another quarterback that shouldn't expect to return to his team next year is Kansas City Chiefs QB Nick Foles. In three games, including one start, Foles actually had some decent stats for Kansas City this year. He had a passer rating of 105.9 with three touchdowns and zero interceptions. But Alex Smith is well-entrenched as the starter, and Foles is set to make $10.7 million next season—all of which can be saved if they cut him. There are few decisions around the NFL that are easier than this.
8. Eddie Royal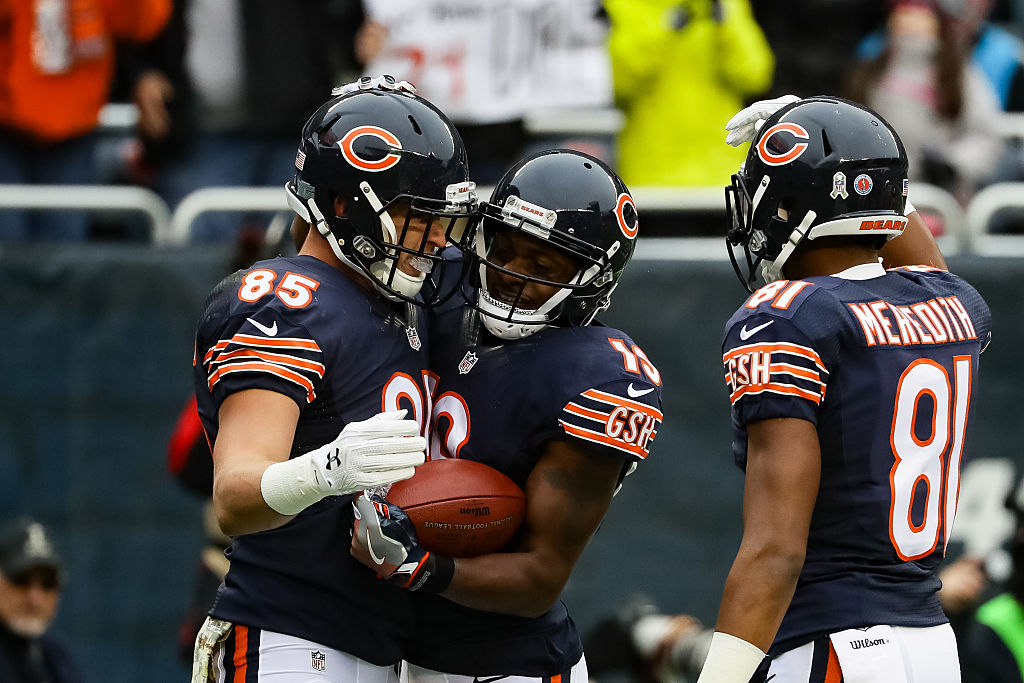 Chicago Bears wide receiver Eddie Royal has had a ton of injury issues throughout his career, but the Bears expected a bit more than 10 starts, 70 receptions, 607 yards, and three touchdowns over two seasons when they signed him. With a situation at quarterback that's likely changing with Jay Cutler, now would be the time to save the $5 million that's owed to the 31-year-old Royal and simply let him go.
7. Robert Griffin III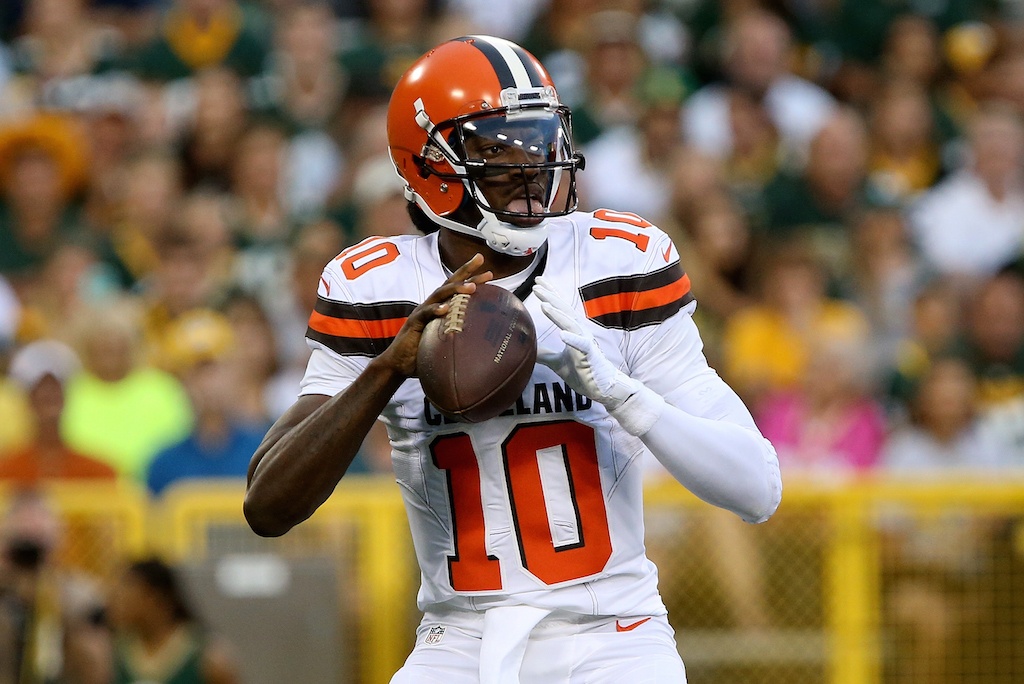 Cleveland Browns quarterback Robert Griffin III is due for over $9 million next season, and releasing him could save the team $7.5 million. That money would be better allocated to other needs, even if the Browns currently have no answer at QB. He's played in just 12 games over the last two seasons because of injuries, putting together five appearances for the Browns in 2016 with a passer rating of 72.5. He's not the answer at quarterback for the Browns, so save the money and cut him.
6. Ryan Clady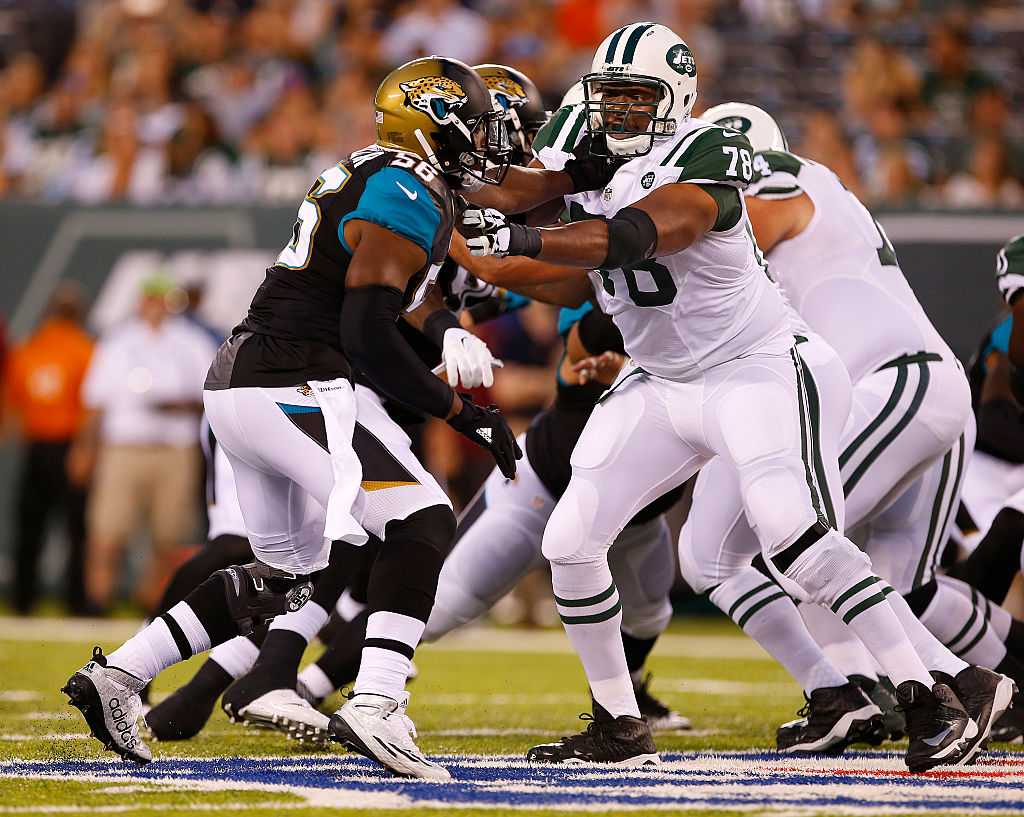 Offensive tackle Ryan Clady had some very good years for the Denver Broncos. But after playing just 18 games over the course of three seasons, things didn't go as well for Clady in his new start with the New York Jets in 2016. He was limited to eight starts, and his performance was lacking at best. The Jets have a $10.5 million option on Clady for 2017 with a $500K buyout, which leaves us thinking they'll be sending the oft-injured 31-year-old packing.
5. Tony Romo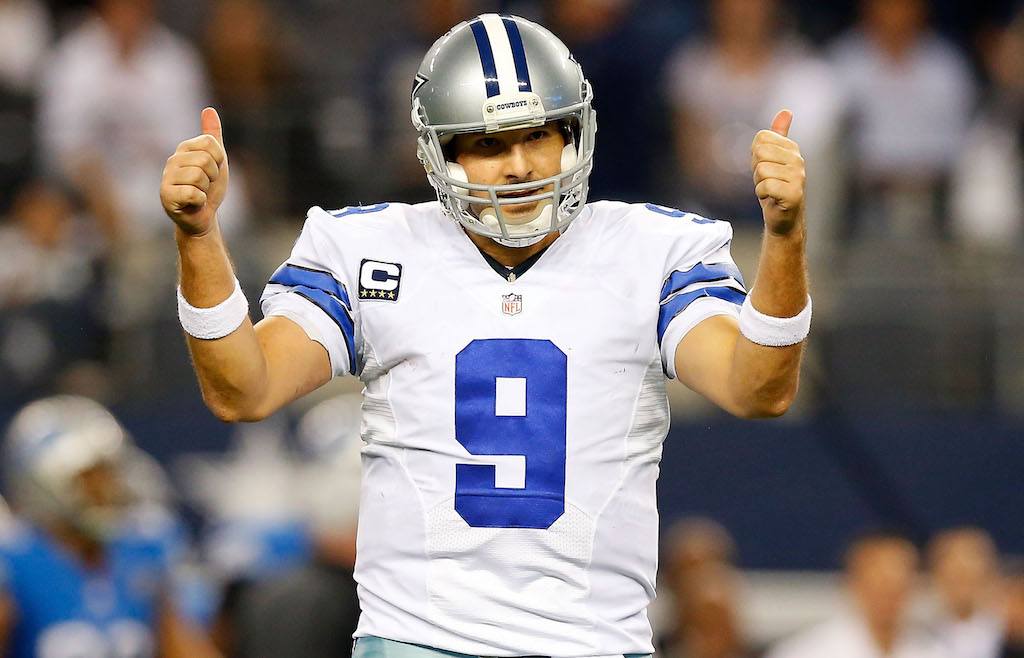 Unless someone is willing to trade for Dallas Cowboys quarterback Tony Romo, consuming his $24 million salary cap hit in the process, then he's going to be staying put for at least a few months. After June 1st, Romo can be released with the Cowboys saving close to $15 million in the process. With Dak Prescott firmly entrenched in the starting role for Dallas, this is the move that benefits everyone the most.
4. Adrian Peterson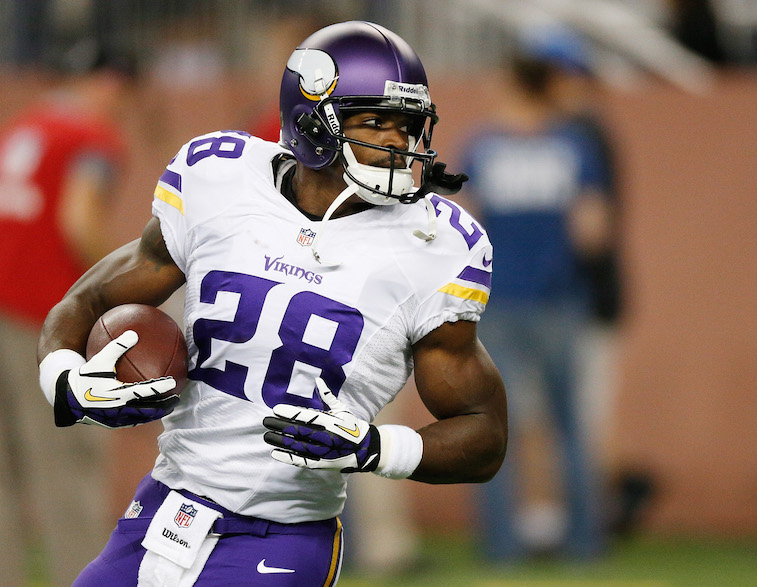 Unless you know the salary situation, it would seem crazy to have Minnesota Vikings running back Adrian Peterson on this list. The guy is a workhorse, how could they get rid of him? Well, because they're currently on the hook for his $18 million 2017 salary. The former MVP was injured and limited to three games this year, will be 32 next season, and the Vikings can save all of that money by declining his option. They could always try to restructure his deal, but Peterson might be better off finding a desperate team in free agency and cashing in.
3. Jimmy Garoppolo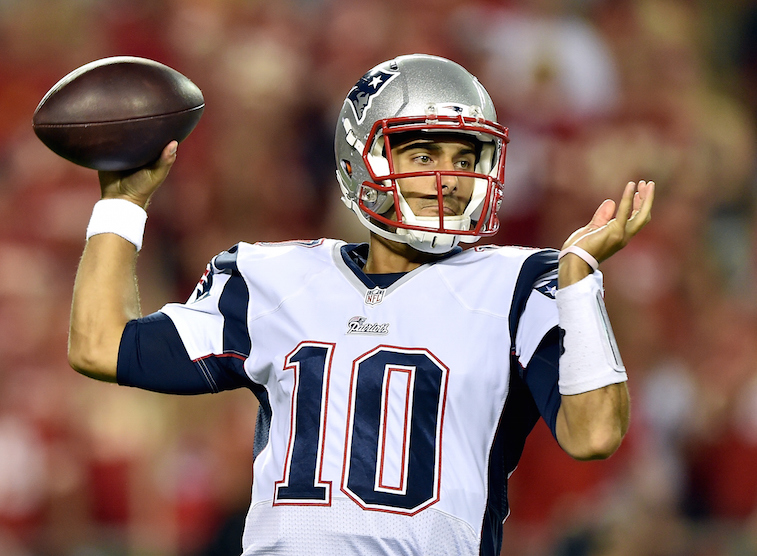 A second-round pick from 2014 by the New England Patriots, quarterback Jimmy Garoppolo has put up some impressive numbers in limited time. He started two games this year, and the 25-year-old threw four touchdowns with a completion percentage of 68.3. With Tom Brady creeping up near 40, you'd think they'd be keeping Garoppolo around to replace him. But rumors have him on the trade block with a high demand, meaning it's more likely that he'll be slinging footballs in a new uniform in 2017.
2. Colin Kaepernick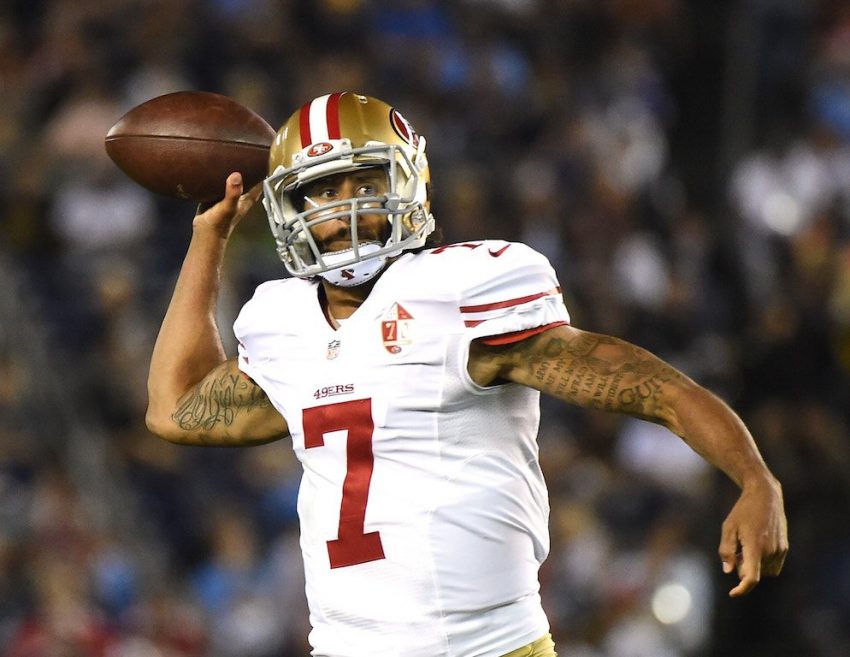 Set to make over $19 million in 2017, San Francisco 49ers quarterback Colin Kaepernick is almost a sure thing to be released. After June 1st, cutting Kaepernick will allow the 49ers to recoup nearly $17 million of the money owed to him. Kaepernick might do well to simply decline his player option, allowing him a chance to hit free agency a bit earlier than he would otherwise and giving him a better chance of landing a favorable new deal.
1. Jay Cutler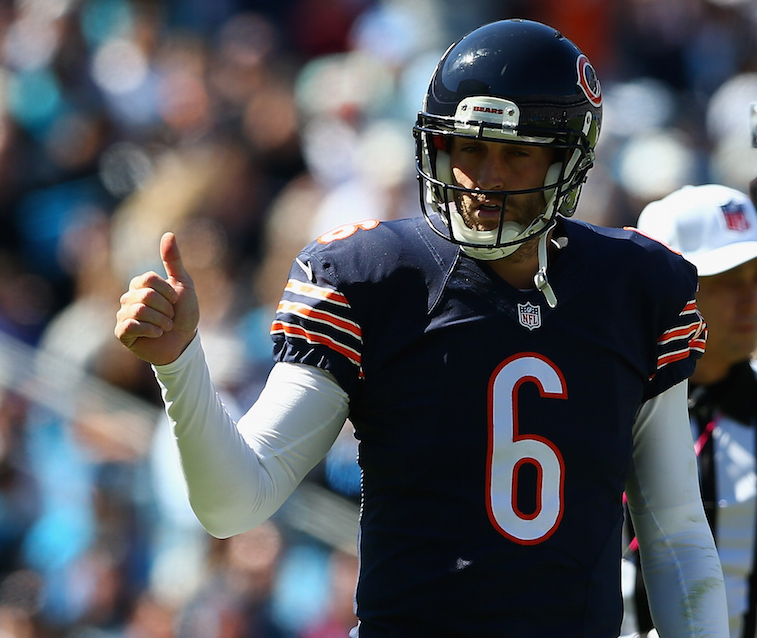 If there were ever a true no-brainer, this would be it. While Smokin' Jay has been better than most realize in Chicago Bears uniform (by most stats, he's actually the franchises best QB of all time), he was healthy for just five games in 2016, is going to be 34 next season, and resides on a team in the midst of a rebuild. The Bears can save the bulk of Cutler's $16 million salary for 2017 if they cut him, allowing them to add to their cap space and clearing room for whatever new quarterback they draft or acquire.