NFL
NFL Rumors: 10 Potential Landing Spots for Brandon Marshall in 2017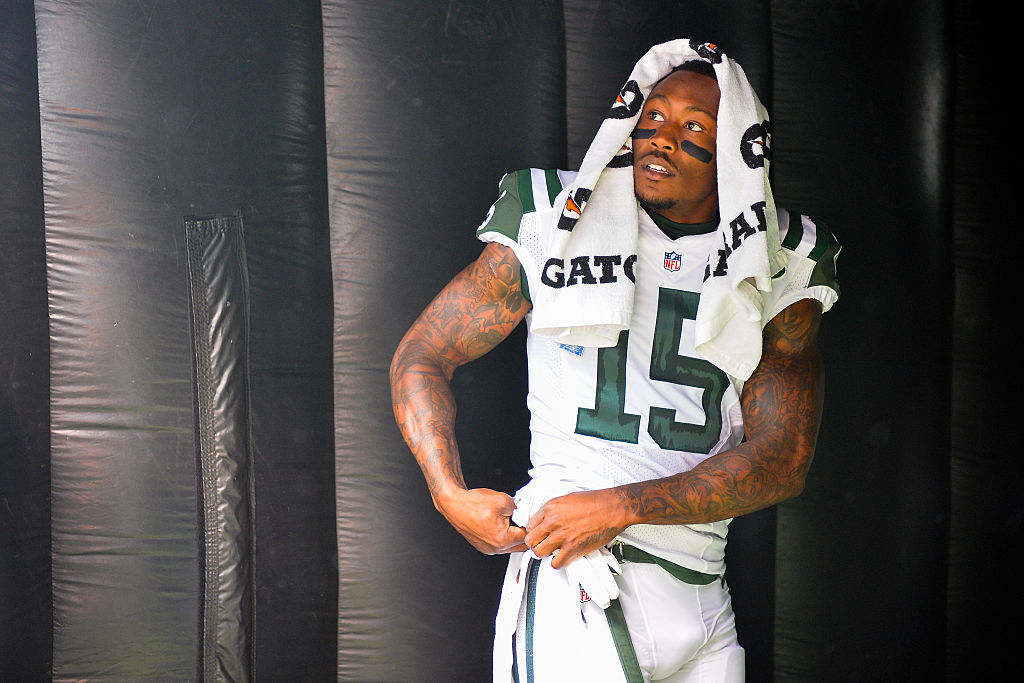 When the 2017 NFL season kicks off next September, future Hall of Fame wide receiver Brandon Marshall will play for his third team in the last four years. As a part of their offseason youth movement, the New York Jets released the six-time Pro Bowler about a week before the league's free agency period officially opens.
Marshall is coming off one of his worst seasons (statistically speaking) of his 11-year career in the NFL. However, in our eyes, Marshall's dip in production had more to do with the Jets' disastrous play at the quarterback position rather than his age and what appeared to be diminishing talent. That said, we aren't ready to write the 6-foot-4, 230-pounder off just yet.
Marshall may not be the biggest name available on the free agency market this offseason. However, he should attract a fair amount of attention from wide receiver-needy teams. Here is a look at 10 potential landing spots for the two-time All-Pro.
1. Baltimore Ravens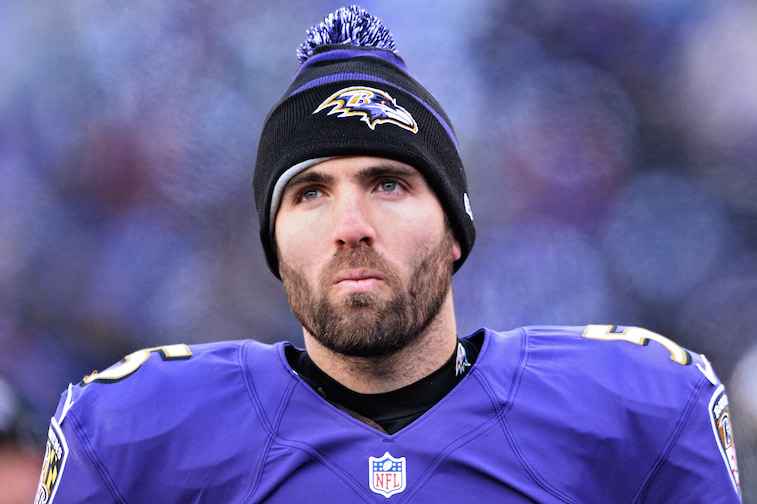 The Ravens make sense as a landing spot for Marshall on multiple levels. For starters, they are one of the premier (and most consistent) franchises in the league. With a strong offseason, the Ravens could easily be among the top contenders to dethrone the New England Patriots in the AFC. Second, they have an established veteran quarterback in Joe Flacco. And lastly, Baltimore has a need at the position after another future Hall of Fame wideout, Steve Smith Sr., opted to retire following the 2016 season.
2. New England Patriots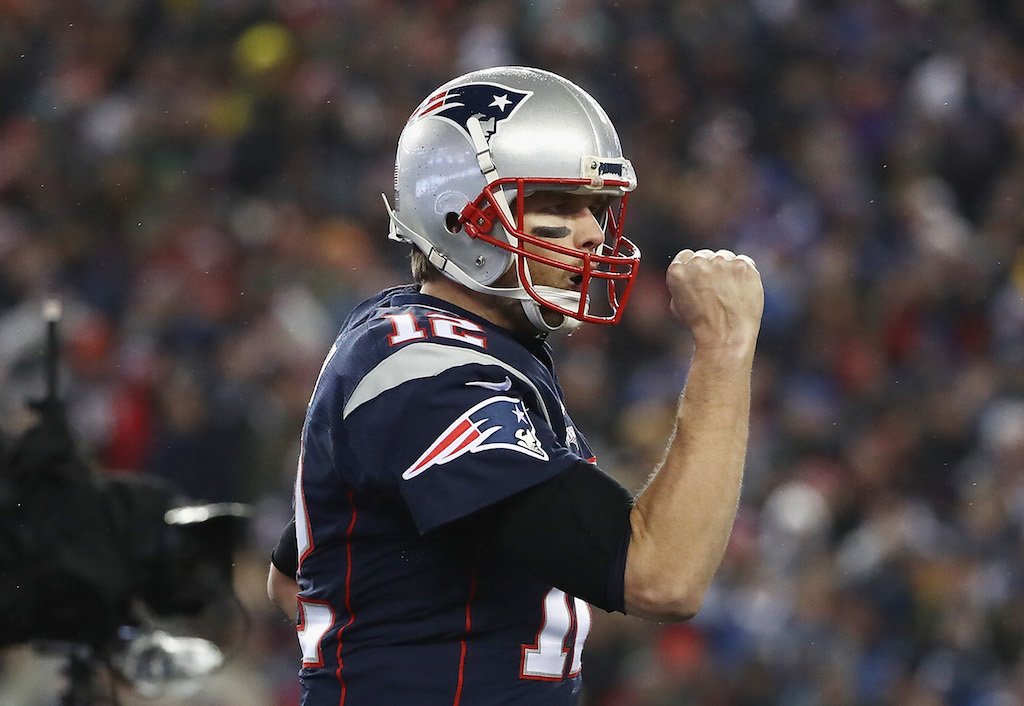 The Patriots are another team that makes perfect sense (on paper) as a potential landing spot for Marshall in 2017. They have the best quarterback (Tom Brady) and the best head coach (Bill Belichick) in NFL history in place, and their offense could use a big target such as Marshall on the outside. More importantly, though, the Pats would offer Marshall a better chance than any other team in the league of winning a Super Bowl title.
3. Arizona Cardinals
The Cardinals are in win-now mode with a pressing need for a wide receiver who can step in and contribute immediately. The Michael Floyd experiment is officially over; Larry Fitzgerald's illustrious career is winding down; and John Brown is coming off an injury-riddled 2016 season. Marshall wouldn't be a long-term fix, but he could step in and be highly productive in 2017.
4. Philadelphia Eagles
In reality, this scenario is a long shot. Marshall would fill an immediate need, but the soon to be 33-year-old wide receiver may be turned off by the fact that the Eagles are still a couple years away from being a legitimate Super Bowl contender. It does bear pointing out, though, that if Philadelphia can convince Marshall to sign with them, the 11-year NFL veteran could serve as a much-needed veteran presence in their wide receiver meeting room.
5. Tennessee Titans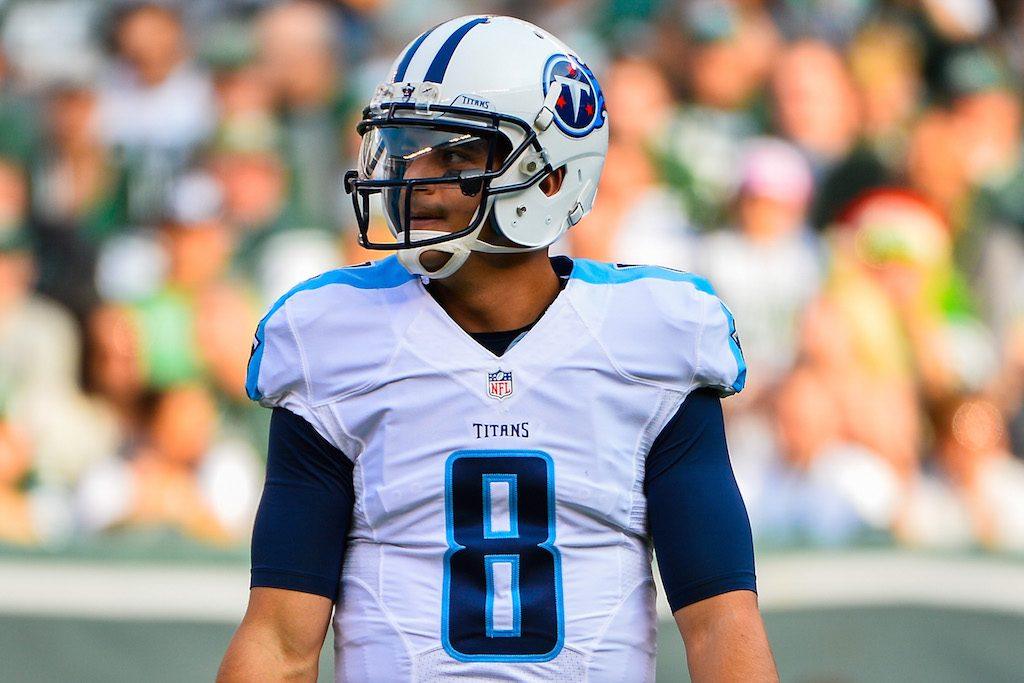 The Titans' situation is almost identical to that of the Eagles (as we discussed previously). Marshall landing here makes some sense, but we just don't see it happening.
6. Dallas Cowboys
The Cowboys have everything in place to be an attractive option for Marshall. He would fit in nicely opposite Dez Bryant on the outside. And with Cole Beasley dominating in the slot, the Cowboys would have arguably the best wide receiver trio in the league. On top of that, Dallas is a legitimate Super Bowl contender and the most recognizable franchise in the league.
7. New York Giants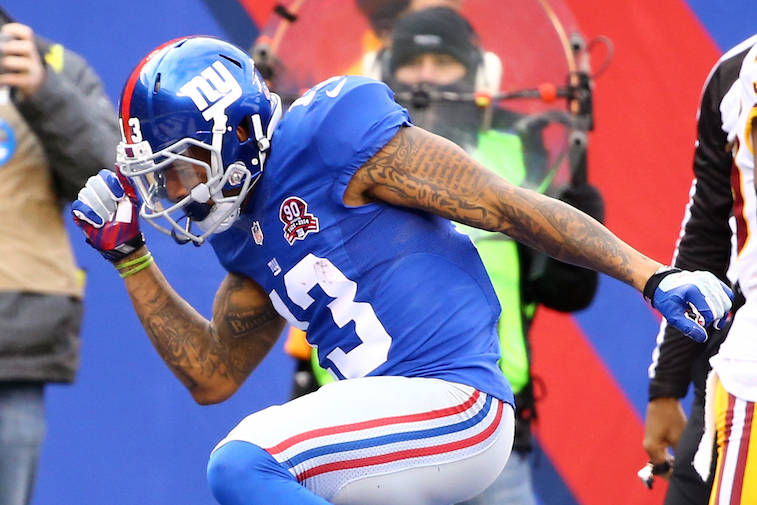 The Giants have more pressing needs to address this offseason. But if you ask us, Marshall would fit in nicely here as a compliment to Odell Beckham Jr. and Sterling Shepard. From Marshall's perspective, the G-Men are a Super Bowl-caliber team, and he would get to stay in New York where media opportunities are plentiful.
8. Seattle Seahawks
In our opinion, it would foolish of the Seahawks not to pursue Marshall. Led by Doug Baldwin, Seattle has a fairly talented group of wide receivers, but none of them possess the physical attributes of Marshall, who is one of the most physically opposing wideouts in NFL history. From Marshall's perspective, Seattle has an establish quarterback (Russell Wilson); a player-friendly head coach (Pete Carroll); and they are serious Super Bowl contenders.
9. Los Angeles Chargers
We don't really see the Chargers as serious contenders for Marshall, but we chose to include them because they actually are a good fit on several levels. Hear us out. While they won't contend for a Super Bowl title anytime soon, the Chargers will reside in Los Angeles (where Marshall would have plenty of media opportunities); they have a need at wide receiver; and they have an established veteran quarterback (Philip Rivers).
10. New Orleans Saints
Simply put: We would be shocked if the Saints don't pursue Marshall this offseason. New Orleans is reportedly shopping Brandin Cooks, who was unhappy with his role in the team's offense in 2016. If the Saints move Cooks, they will have no choice but to address the position during free agency and the draft. Even if they don't trade the 23-year-old wideout, New Orleans could use a big wide receiver such as Marshall.
For Marshall, joining the Saints would allow him to play with one of the greatest NFL quarterbacks of all time, Drew Brees.
Statistics courtesy of Pro-Football-Reference. Contract and salary cap data courtesy of Spotrac.