NFL
NFL Rumors: 10 Potential Landing Spots for Jamaal Charles
Jamaal Charles is set to test the open free agency market for the first time in his decorated NFL career. The Kansas City Chiefs recently released the 30-year-old running back. Until then, he'd given them nine seasons of his career, 7,260 rushing yards (a franchise record), 5.5 yards per carry (the second-highest total by a running back in NFL history), 43 rushing touchdowns, 285 receptions, and 2,457 receiving yards.
When it comes down to it, Charles' contract and injury history, as well as the team's tight salary cap situation, were the main factors in the Chiefs' decision to release the three-time All-Pro. While he may no longer be the caliber of player he was in his prime, there is no doubting that Charles will have plenty of suitors this offseason. Here are 10 potential landing spots for the four-time Pro Bowl running back in 2017.
1. Denver Broncos
Since John Elway took over the team's football operations, the Broncos have been one of the most aggressive teams in the league when it comes to pursuing big-name free-agent talent. While Denver already has C.J. Anderson in place, they could offer Charles the chance to fill a complementary role and compete for a Super Bowl championship. It may not be a perfect fit, but the Broncos must look appealing to Charles for several reasons.
2. Philadelphia Eagles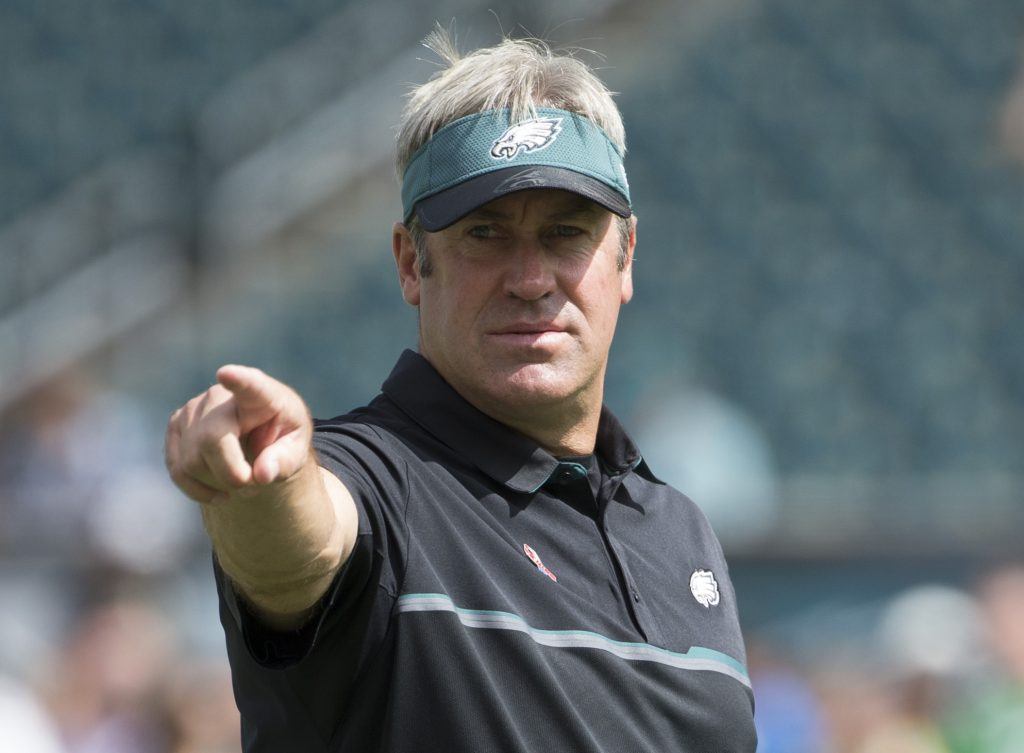 As soon as the Chiefs officially released the 30-year-old running back, rumors began to fly about Charles reuniting with former Kansas City offensive coordinator Doug Pederson in Philadelphia. On paper, this looks like a near-perfect fit. Not only is Charles familiar with Pederson's offensive scheme, the Eagles also happen to be in the market for help at the running back position.
3. Oakland Raiders
We brought this up when Adrian Peterson became a free agent earlier this week, but it's worth mentioning again: One of the few offensive needs for the Raiders is at running back. Even though Charles may not be their long-term answer, he would be an upgrade (when healthy) over the stable of backs they had in 2016. And with their dominant offensive line, the former Texas Longhorn could easily have his sixth career 1,000-yard rushing season for the Raiders in 2017.
4. New York Giants
The Giants likely seem quite appealing to Charles. They have a championship-caliber roster already in place; they play in a major market; their offensive scheme is a solid fit; and they have a need for a dynamic running back. Charles may not be the Giants' top choice, but there is no denying that a healthy Charles would be an improvement for the Giants.
5. Pittsburgh Steelers
A couple of things need to happen for this scenario to come to fruition. First, the Steelers would have to elect to pass on re-signing DeAngelo Williams, which would put them in the market for a backup running back who can be an effective complement to Le'Veon Bell. Second, Charles must be willing to accept a role as a No. 2 back.
If it all works out, Charles is familiar with the scheme that Pittsburgh offensive coordinator Todd Haley runs. (Haley coached Charles during his stint as the Chiefs' head coach.)
6. New Orleans Saints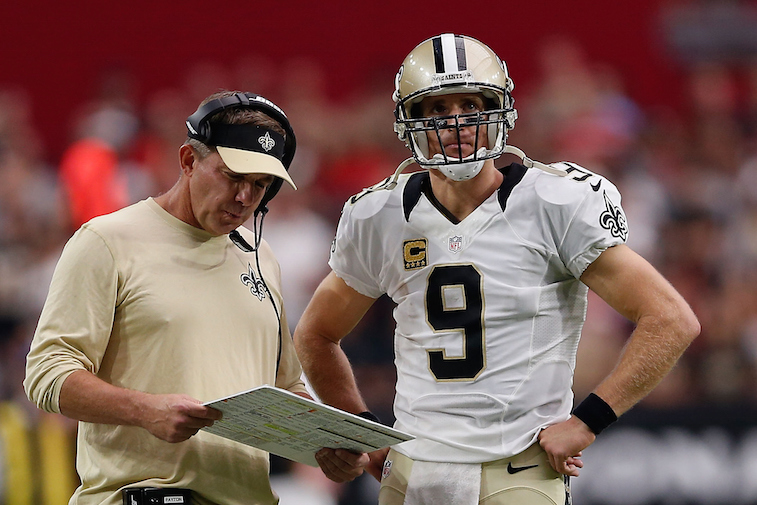 The Saints aren't exactly a Super Bowl contender at this point. However, they may be the best possible fit in the league for Charles from a pure scheme perspective. His skills as a receiver out of the backfield would make him a dynamic threat in New Orleans' wide-open, pass-heavy offensive attack. If nothing else, playing with the Saints would help boost Charles' Hall of Fame resume.
7. Baltimore Ravens
If they want to return to the postseason in 2017, on thing the Ravens must do is add an explosive ball–carrier to their backfield. Baltimore has a trio of bruisers in Kenneth Dixon, Lorenzo Taliaferro, and Javorius Allen, but none of them are truly capable of consistently producing big plays on the outside or in the passing game. Charles could fill that role and help get the Ravens back to running the ball the way they did when they were consistently contending for world championships.
8. New England Patriots
If Charles sets his on a Super Bowl, then he would likely want to sign with the Patriots this offseason. The Pats are the big favorites to win Super Bowl 52 next year; they could certainly use a dynamic playmaker like Charles in their backfield. It is worth pointing out, though, that the former third–round draft pick would have to accept a reduced role in New England.
9. Dallas Cowboys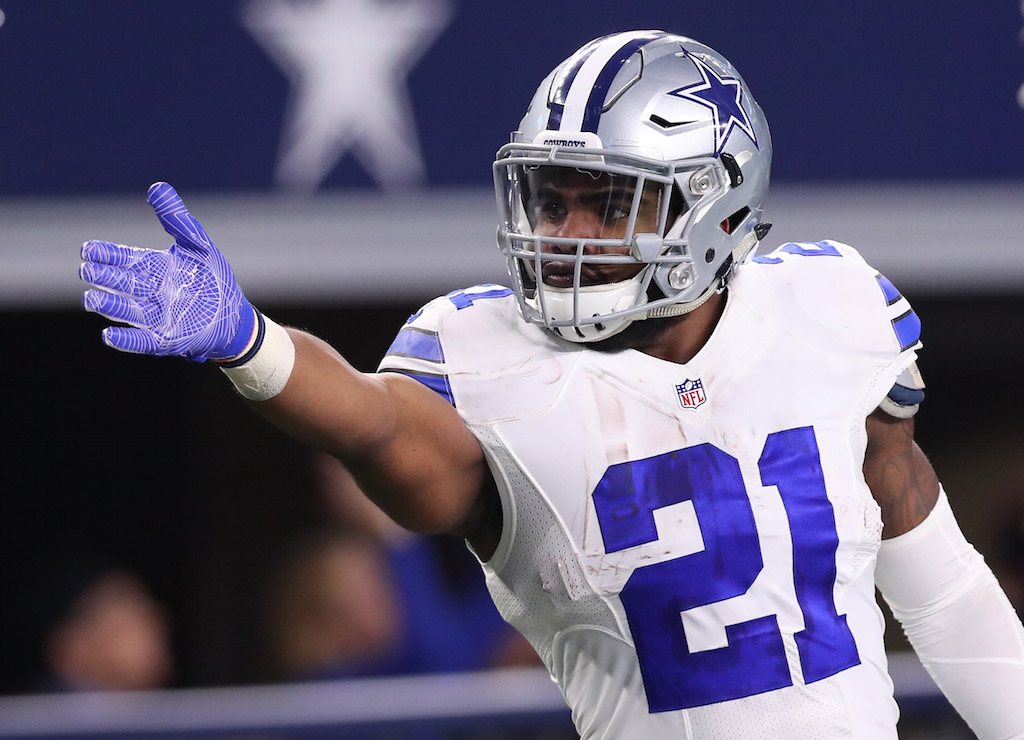 Anyone who follows the NFL knows that Ezekiel Elliott is the unquestioned workhorse running back for the Cowboys. That said, Dallas could use a dynamic threat to take some of the pressure off Elliott. Charles could serve as a change-of-pace back to keep opposing defenses off balance. At the end of the day, this scenario makes a lot of sense for Charles at this point in his career.
10. Indianapolis Colts
The Colts look like a great fit for Charles on paper. They already have Frank Gore in place, but like Charles, he is better suited for a role where he shares some of the workload at this point in his career. On top of that, Charles would get to play with a truly elite quarterback (Andrew Luck) for the first time in his career.
Statistics courtesy of Pro-Football-Reference. Contract and salary cap data courtesy of Spotrac.