NFL Rumors: 8 Most Likely Landing Spots for Tony Romo in 2017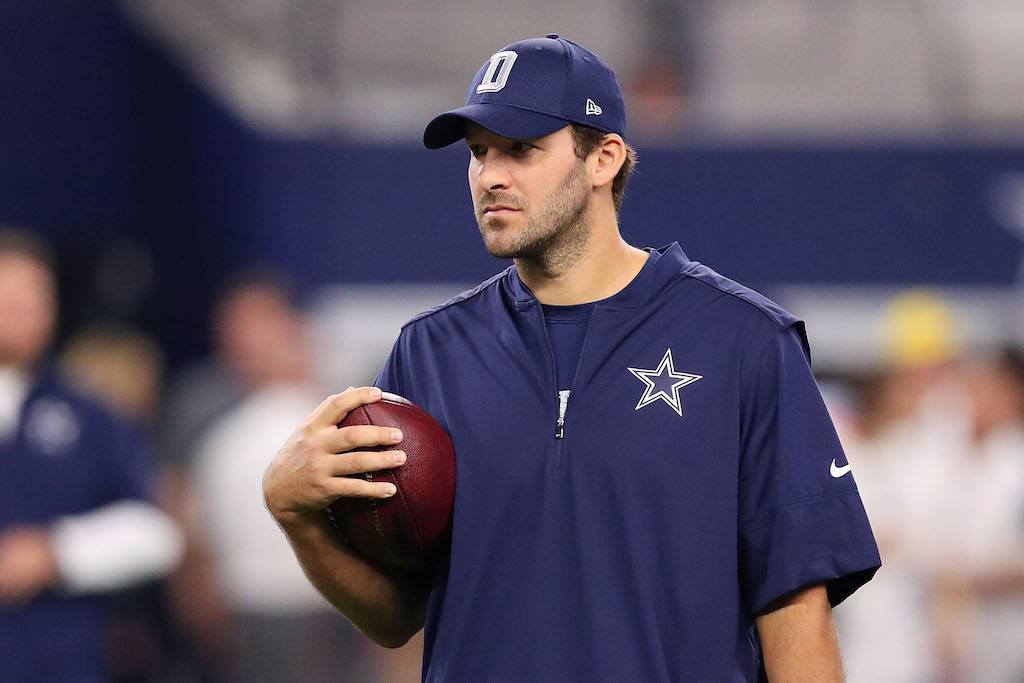 With every passing week of his rookie season, Dallas Cowboys rookie quarterback Dak Prescott seemed to get better and better. While having a rookie fourth-round draft pick, who made a paltry $833,393 (signing bonus included) in 2016, emerge as one of the best young signal callers in the National Football League is undoubtedly a great thing for "America's Team," it also signifies the end of the Tony Romo era in Dallas.
When you consider Romo's lengthy injury history, his bloated contract (his scheduled cap hit for 2017 is $24.9 million), and his diminishing physical ability, then it's clear that the Cowboys had a hard time justifying keeping Romo on their roster going forward — even if the 36-year-old is one of the best players in franchise history. Knowing this, we compiled a list of the most likely landing spots for Romo in 2017.
[Editor's note 4/4/2017: It appears Romo is headed to the broadcast booth, rather than another NFL team]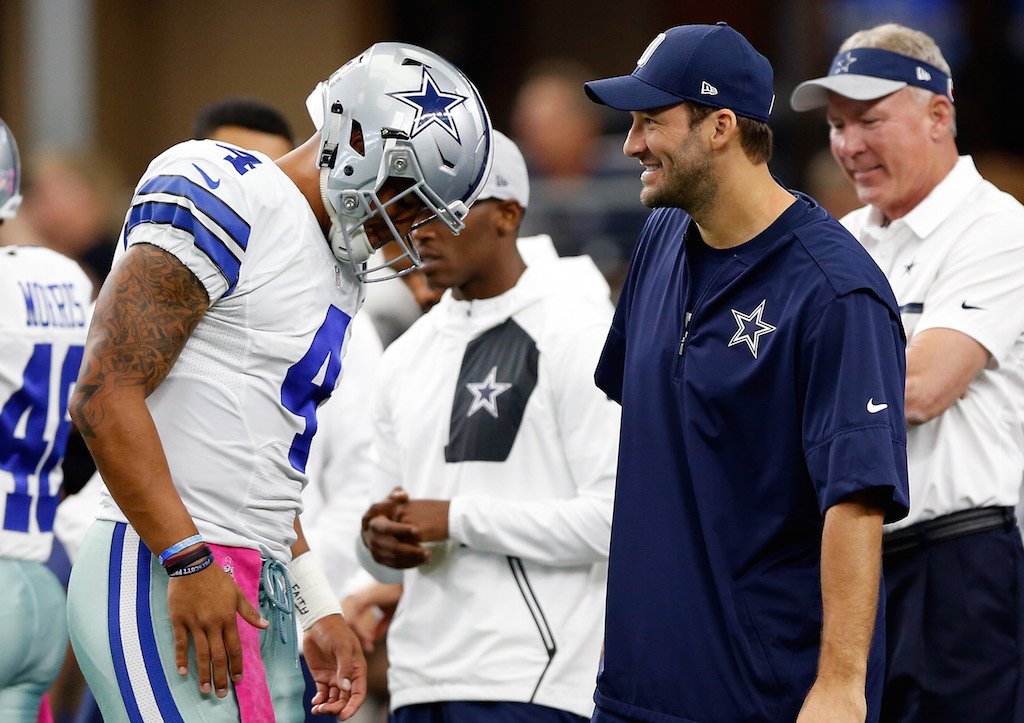 You won't find teams like the Cleveland Browns and San Francisco 49ers on our list even though they both clearly have a need at the quarterback position in addition to having the salary cap space to make Romo a very healthy contract offer. With the four-time Pro Bowler's status as an established veteran on the last leg of his career, we just don't see any way that he would have interest in signing with the Browns or 49ers, who are each in the midst of massive rebuilding projects.
With that being the case, both franchises will more than likely go with a young quarterback. With that said, these are seven most likely landing spots (in no particular order) for Romo in 2017.
1. New York Jets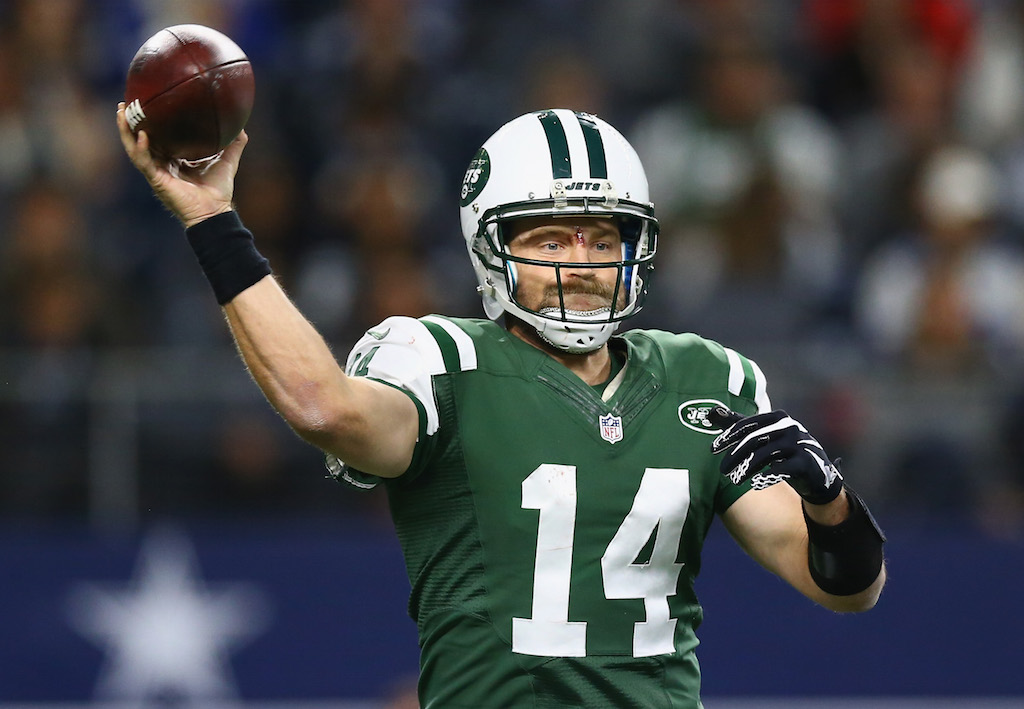 The New York Jets' 2016 season was a flat out disaster. As a result, they will likely make wholesale changes in 2017. The first adjustment will likely include a changing of the guard at quarterback. Incumbent Ryan Fitzpatrick, whose time with the Jets is over, was inconsistent and turned the ball over at an alarming rate in 2016. Beyond Fitzpatrick, the Jets have a trio of young quarterbacks, but none of them have given any indication that they can be the long-term answer for the Gang Green.
When they are healthy and playing well, this team is talented enough to contend in the AFC. With a solid group of targets for a quarterback, this situation would appeal to an established veteran like Romo.
2. Arizona Cardinals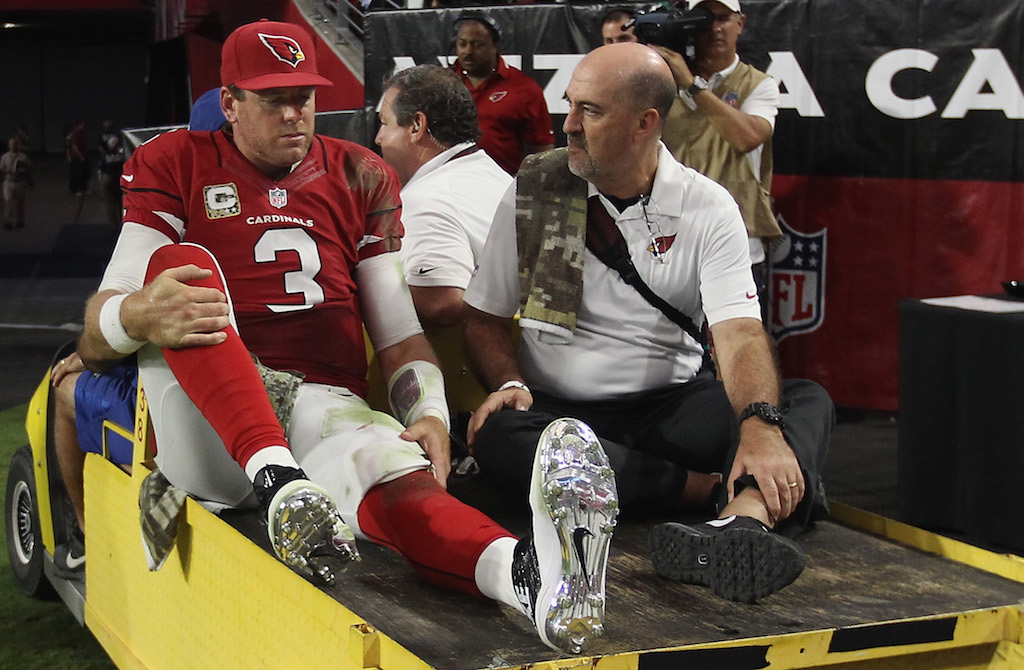 If Carson Palmer could stay healthy and play up to his potential on a consistent basis, the Cardinals would have one of the more stable quarterback positions in the league. But the reality of the situation is that you cannot count on Palmer to remain injury-free and play at an All-Pro level every week.
While Romo carries similar baggage to Palmer, the four-time Pro Bowler may be worth taking a chance on. For Romo, the Cardinals offer a roster already built to compete for a Super Bowl title right now, with one of the best groups of wide receivers in the league. Let's not forget, a similar move (adding Kurt Warner at the end of his career) paid huge dividends for the Cardinals a few years back.
3. Miami Dolphins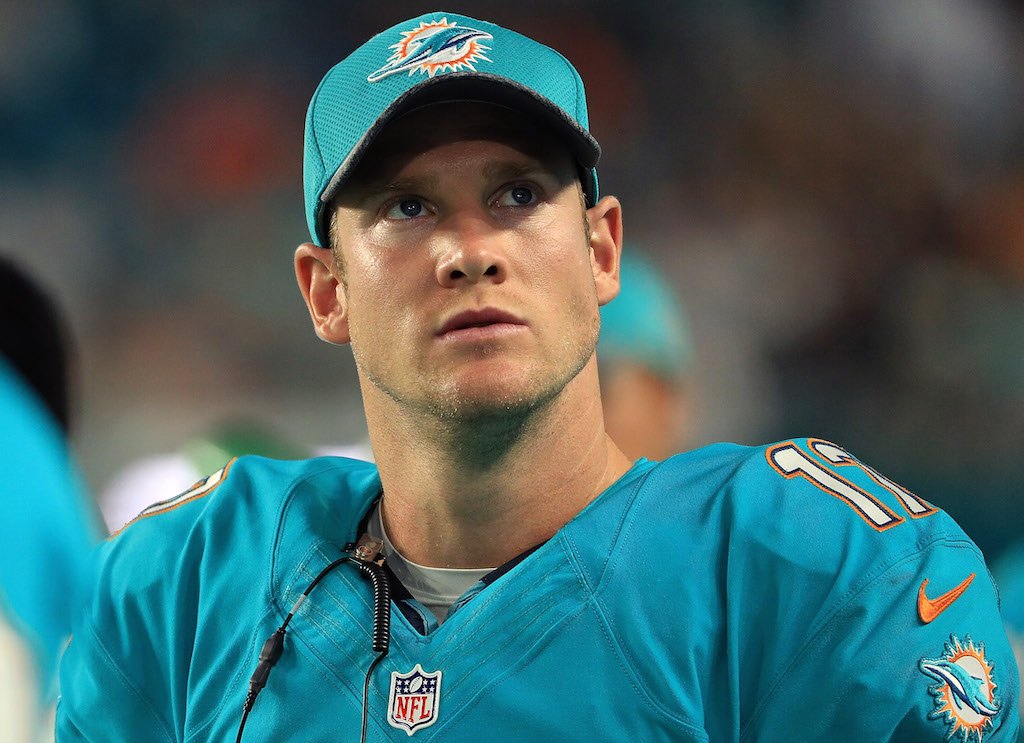 Despite his late season success in 2016, we just don't buy the notion that Ryan Tannehill is going to develop into the franchise quarterback the Dolphins have been searching for since Dan Marino retired. While we still believe Miami will make a play for Jay Cutler if he becomes available next offseason, we'd be shocked if they did not at least entertain the idea of adding Romo for the 2017 season.
The Dolphins have an extremely talented roster. With better, more consistent, quarterback play they could turn the corner and become contenders in the AFC.
4. Denver Broncos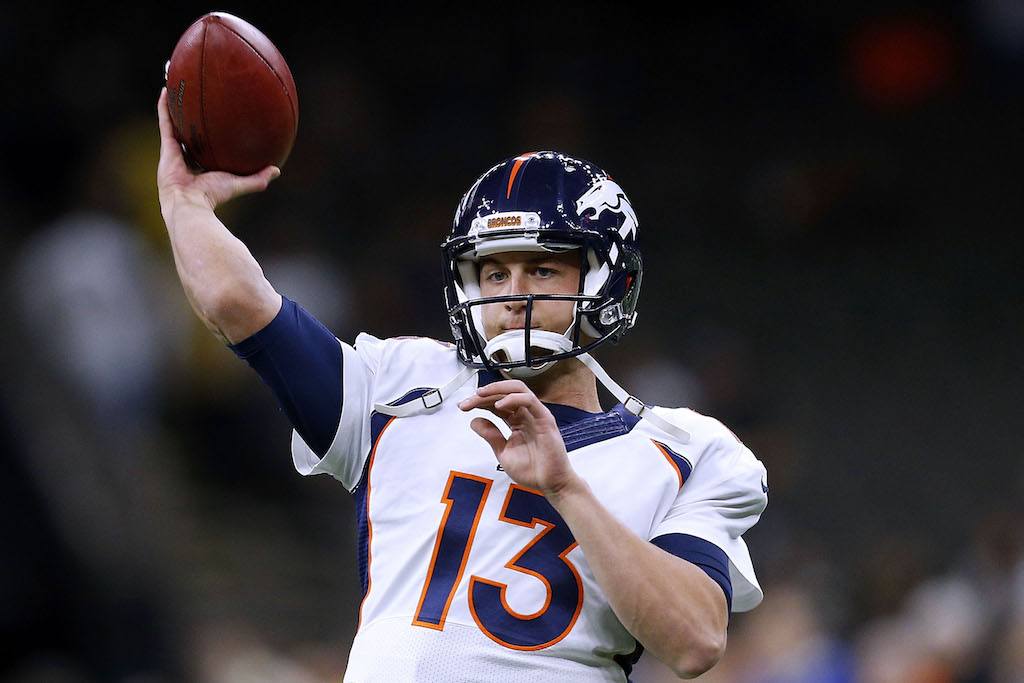 Shortly after the Cowboys announced that Dak Prescott would be their full-time starting for the foreseeable future, reports surfaced that Romo had his sights set on continuing his NFL career with Denver Broncos. And when you look at the situation in Denver, it's easy to see why the Broncos are an appealing destination for an established veteran such as Romo.
The Broncos have two premier wide receivers (Emmanuel Sanders and Demaryius Thomas); an elite defense; and a track record of finding success with veteran quarterbacks. For this scenario to come to fruition, though, two things would have to happen. First, Denver would have to be convinced that Trevor Siemian and/or Paxton Lynch cannot lead them to another Super Bowl title. Second, Dallas would have to release Romo (there is no way the Broncos would trade for Romo's contract as is).
5. Chicago Bears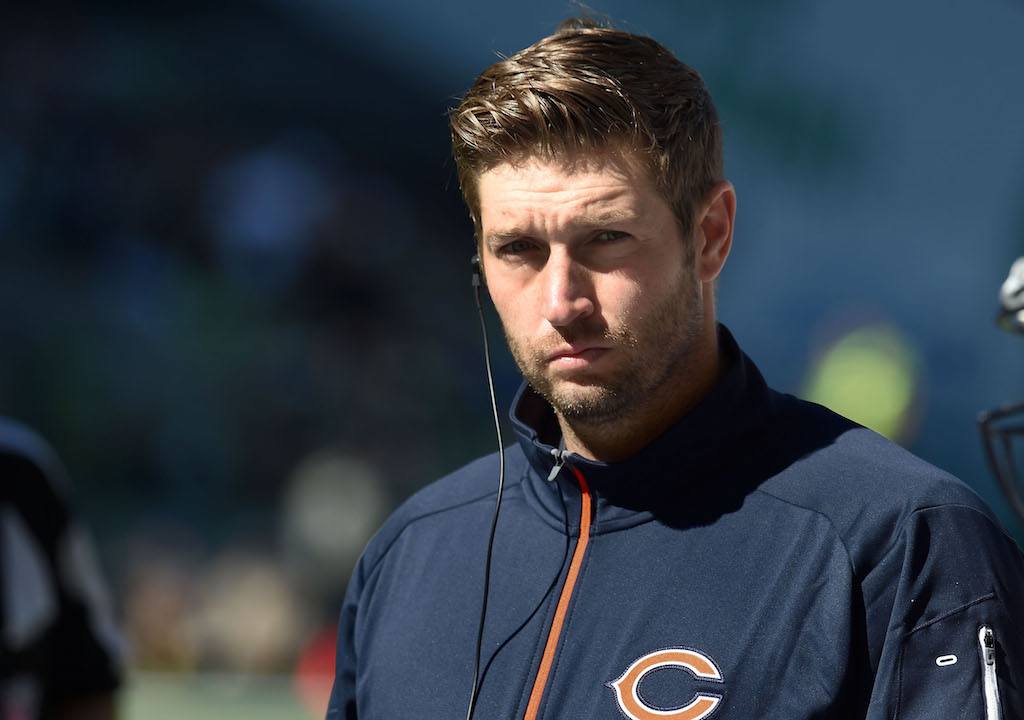 It's only a matter of time until the Bears officially put an end to the Jay Cutler era in Chicago. While we fully expect them to take a signal caller early in the 2017 NFL Draft, adding a veteran that is a true professional (such as Romo) to serve as a stop gap until their quarterback of the future is ready to take over could be an appealing option for the Bears. That said, playing behind Chicago's lackluster offensive line may not be something that appeals to the Cowboys' injury prone backup.
6. Houston Texans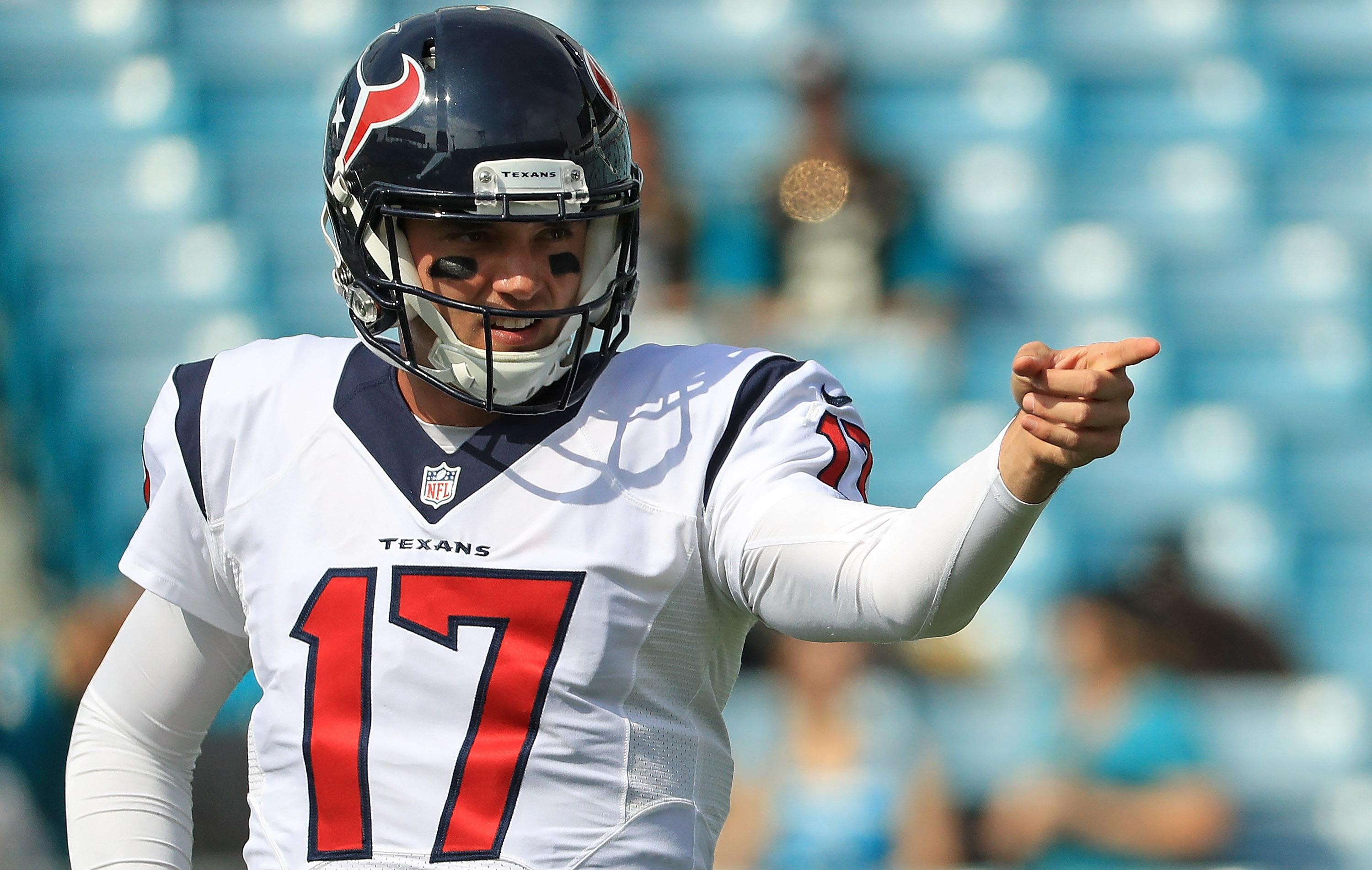 Outside of the Broncos, this has to be the most appealing potential landing spot for Romo. The Texans play in a weak division, which would offer Romo an easy path to the postseason; they have a defense that is borderline elite; they have a good (not great) offensive line; they have a talented group of pass-catchers; and they have one of the better rushing attacks in the NFL. If Romo can re-capture his Pro Bowl caliber play with Houston, the Texans would be bona fide Super Bowl contenders.
7. Kansas City Chiefs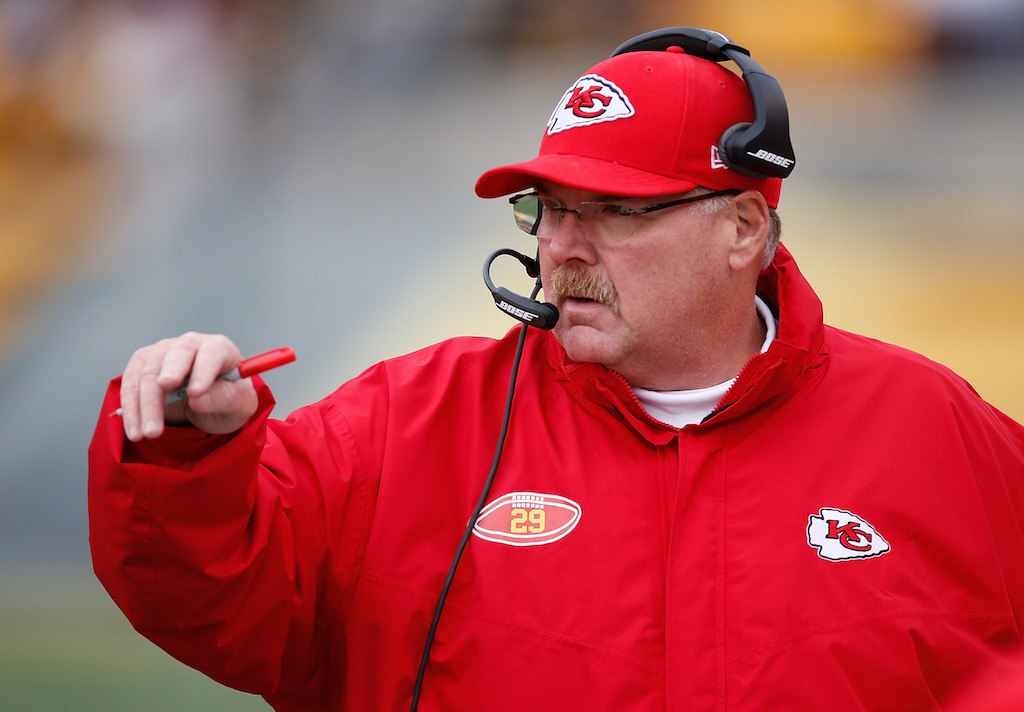 As we mentioned when discussing potential landing spots for Jimmy Garoppolo, the Chiefs have a tough decision to make this offseason when it comes to the future of their quarterback position. It's looking more and more like their incumbent, Alex Smith, has reached his peak and taken the team as far as he ever will.
If the Chiefs decide to shake things up, adding Romo would make perfect sense given that their roster is built to win now. And let's be honest, if Romo proves to be his old self, the soon-to-be 37-year-old would be an upgrade over Smith.
8. Buffalo Bills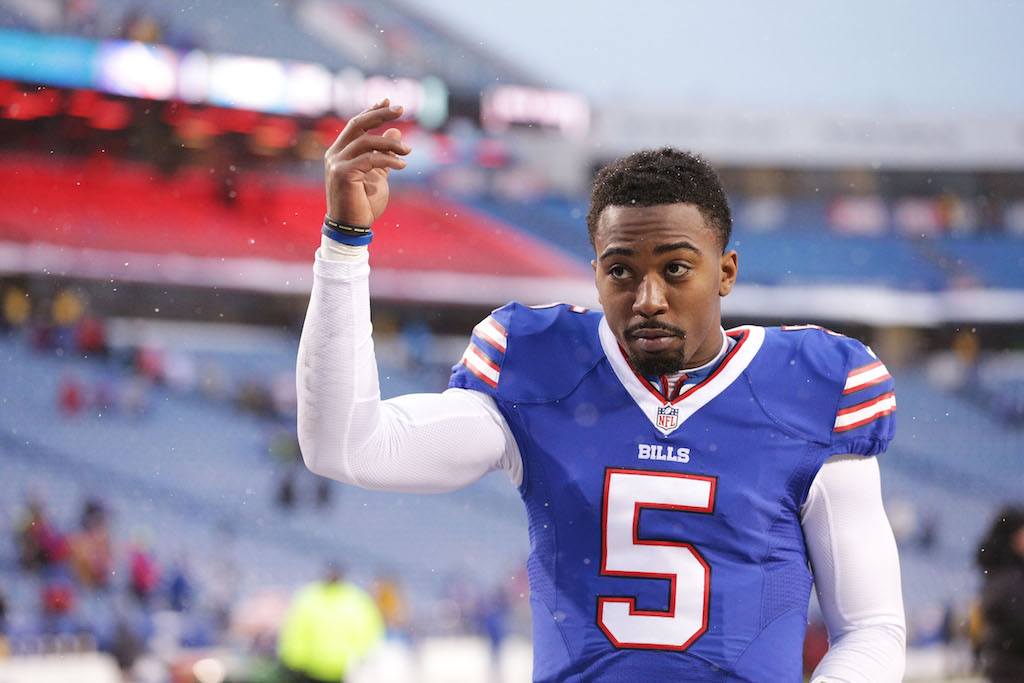 If the Bills opt to move on from Tyrod Taylor this offseason (which would be a mistake if you ask us), Romo could be in play for Buffalo. He would give a relatively young Bills team a strong veteran presence in their locker room, and would give them more time to develop either Cardale Jones or one of the talented (but raw) quarterbacks that are available in the 2017 NFL Draft. If Buffalo decides to continue on with Taylor, there is no chance they will add Romo.
Statistics courtesy of Pro-Football-Reference. Contract and salary cap data courtesy of Spotrac.