NFL: Russell Wilson's Late Interception Cost Vegas Over $16 Million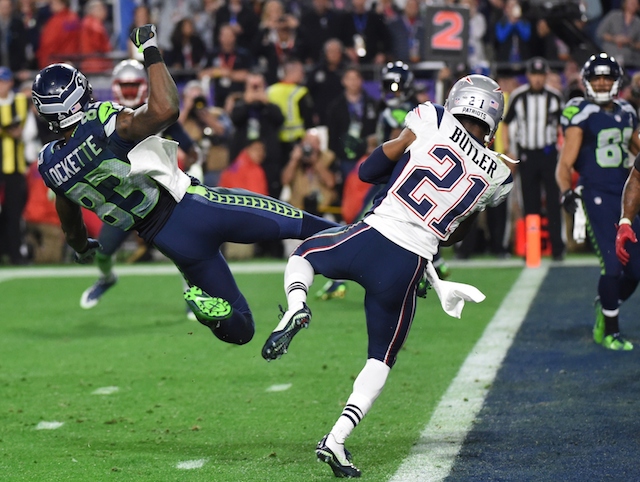 The terrible play call from the New England Patriots' one-yard line that led to Russell Wilson throwing an interception to Malcolm Butler at in the final minute of Super Bowl XLIX cost the Seattle Seahawks a chance at becoming only the ninth team in NFL history to repeat as Super Bowl champions. It also cost the sports books in Las Vegas millions of dollars.
Had the Seahawks scored the go-ahead touchdown and held on to win, the sports books in Vegas would have hauled in well north of $20 million in profits. Instead, they combined to profit $3.26 million. In total, there was $115.9 million wagered in Vegas on Sunday's Super Bowl, which is slightly lower than the $119.4 million that was wagered on Super Bowl XLVIII a year ago.
The final point spread for the game was even (pick 'em) and the over/under closed at 47.5. Butler's interception clinched the cover for New England, and Tom Brady's fourth-quarter touchdown pass to Julian Edelman clinched the over for the game. The most popular parlay bet for this year's Super Bowl was by far New England with the over, meaning the bettors won big with Butler's game-saving interception.
The books' net of $3.26 million was a profit of 2.8% and was aided in large part by prop bets that heavily favored the books this year. The 2.8% profit was the lowest since Super Bowl XLV in 2011, but was the 24th time in 26 years that Vegas' books have turned a profit on Super Bowl wagering.
Here is a look at how the sports books in Las Vegas have fared in the last 10 Super Bowls.
All data courtesy of the Nevada Gaming Control Board.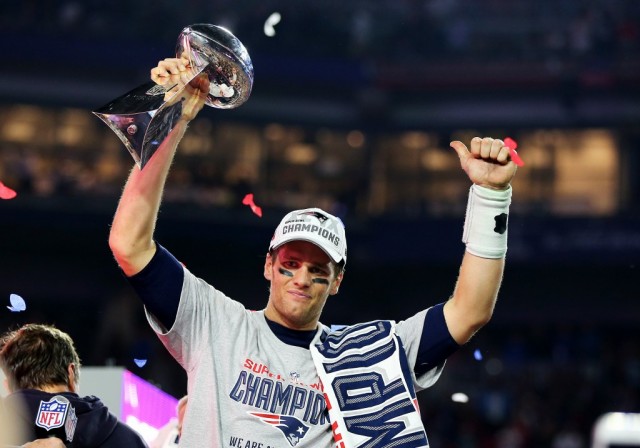 Super Bowl XLIX
Result:

  New England Patriots 28, Seattle Seahawks 24

Wagers:

  $115,986,086

Win/(Loss):

  $3,261,066

Win %:

 2.8%
Super Bowl XLVIII
Result:

  Seattle Seahawks 43, Denver Broncos 8

Wagers:

  $119,400,822

Win/(Loss):

  $19,673,960

Win %:

 16.5%
Super Bowl XLVII
Result:

  Baltimore Ravens 34, San Francisco 49ers 31

Wagers:

  $98,936,798

Win/(Loss):

  $7,206,460

Win %:

 7.3%
Super Bowl XLVI
Result:

  New York Giants 21, New England Patriots 17

Wagers:

  $93,899,840

Win/(Loss):

  $5,064,470

Win %:

 5.4%
Super Bowl XLV
Result:

  Green Bay Packers 31, Pittsburgh Steelers 25

Wagers:

  $87,491,098

Win/(Loss):

  $724,176

Win %:

 0.8%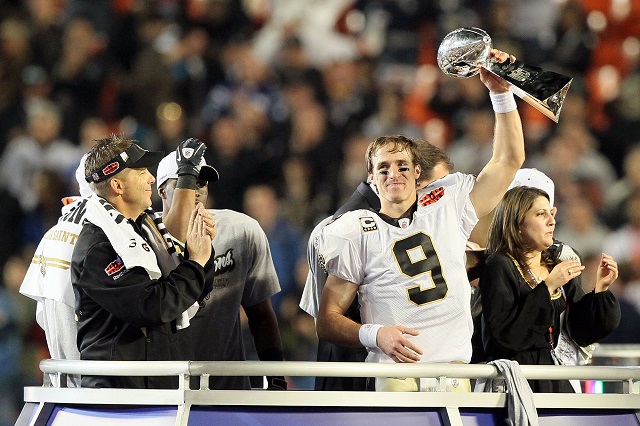 Super Bowl XLIV
Result:

  New Orleans Saints 31, Indianapolis Colts 17

Wagers:

  $82,726,367

Win/(Loss):

  $6,857,101

Win %:

  8.3%
Super Bowl XLIII
Result:

  Pittsburgh Steelers 27, Arizona Cardinals 23

Wagers:

  $81,514,748

Win/(Loss):

  $6,678,044

Win %:

 8.2%
Super Bowl XLII
Result:

  New York Giants 17, New England Patriots 14

Wagers:

  $92,055,833

Win/(Loss):

  $(2,573,103)

Win %:

  -2.8%
Super Bowl XLI
Result:

  Indianapolis Colts 29, Chicago Bears 17

Wagers:

  $93,067,358

Win/(Loss):

  $12,930,175

Win %:

 13.9%
Super Bowl XL
Result:

  Pittsburgh Steelers 21, Seattle Seahawks 10

Wagers:

  $94,534,372

Win/(Loss):

  $8,828,431

Win %:

 9.3%