NFL: Saints vs. Seahawks and the Other Top 4 Games in Week 3
The NFL's Week 2 games are in the books, and as Bill Belichick would say, "On to Week 3." A great game to watch this week will be the Saints and Seahawks, but it's not the only solid matchup. Let's take a closer look at that game along with the other top four NFL games in week three.

Saints at Seahawks
Date and time: Sept. 22, 4:25 p.m. ET
TV: CBS
Two perennial NFC playoff teams collide in this great matchup. The Saints had a big victory over Houston to start the season, but they stalled offensively against the Rams in Week 2. The Seahawks (2-0) came away with a narrow Week 2 victory over Pittsburgh.

The major question for the Saints throughout the week will be the status of star quarterback Drew Brees, who injured his thumb in the loss to the Rams. Brees exited the loss in the first quarter and will miss several weeks. Saints fans will be waiting with great anticipation to hear who starts under center, Teddy Bridgewater or Taysom Hill.

Brees' status notwithstanding, it's hard to believe these two teams won't be fighting for their playoff lives come December. Depending on how the rest of their divisions shake out, they could be in direct competition for a wild card. Don't let the early calendar date fool you. This is a big one.

Titans at Jaguars
Date and time: Sept. 19, 8:20 p.m. ET
TV: NFL Network
The 1-1 Tennessee Titans take on the 0-2 Jacksonville Jaguars on Thursday Night Football. The Titans suffered a tough loss to the Indianapolis Colts in Week 2, while the Jaguars lost a close one to the Houston Texans. This will be Jags' quarterback Gardner Minshew's first national primetime game. It's also a critical game for Jacksonville to make up some ground in the division.

The Titans find themselves in a three-way tie for the division lead with Houston and Indy at 1-1. If they want to start to separate themselves, they'll handle this divisional game. Division rivals tend to be tougher outs than other teams, however, so Jacksonville should make this one competitive.

Rams at Browns
Date and time: Sept. 22, 8:20 p.m. ET
TV: NBC
There's a lot to like about this matchup. On one side, you've got the 2-0 Los Angeles Rams, with a high-powered offense and star-studded defense. You've got the new-look Cleveland Browns (1-1), now with Odell Beckham in their midst, trying to prove the preseason hype was well-founded. But what will be most interesting about this game is that it's the Browns' second primetime game in as many weeks.

Will second-year quarterback Baker Mayfield be able to perform when he's in the national spotlight for consecutive games? It's a great test for the young passer. They're also not playing a pushover. The Rams edged the Panthers in Week 1, but they looked fairly dominant against a very good Saints team in Week 2. If the Browns are going to play on the NFL's elite level, this is the week to prove it.

Broncos at Packers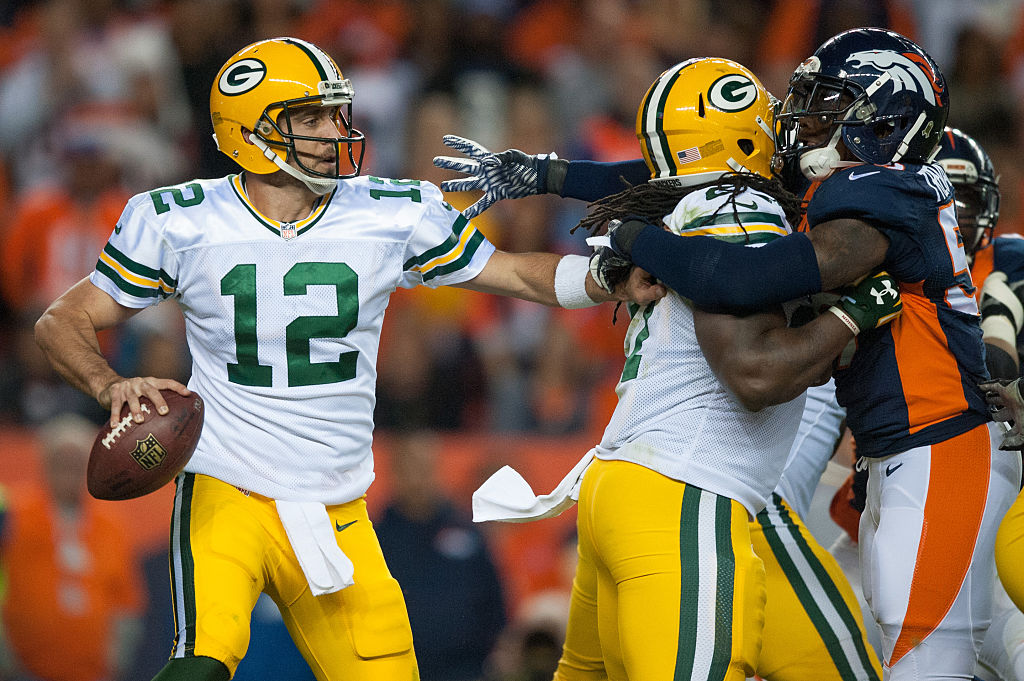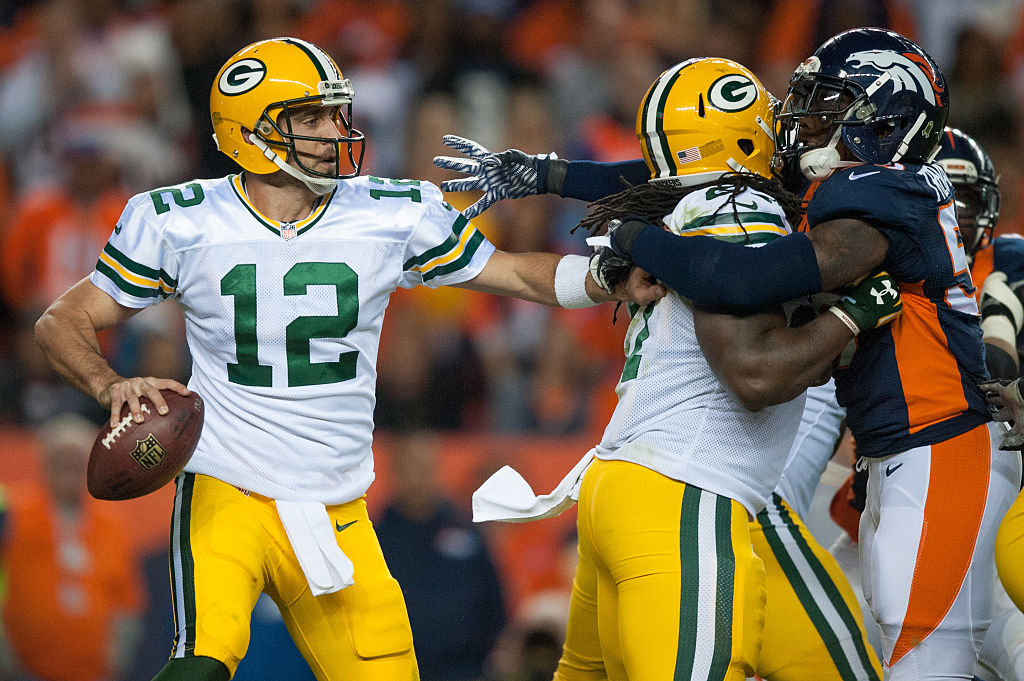 Date and time: Sept. 22, 1 p.m. ET
TV: Fox
Matt LaFleur has Green Bay at 2-0 with wins over two divisional opponents. It appears as though he and Aaron Rodgers may have righted the ship that is the Packers' offense, despite a minor week two dustup, after the team missed the playoffs last year. Now Denver comes to town. Newly acquired quarterback Joe Flacco has struggled this year, and the Broncos are 0-2. For Denver to climb back into AFC West contention, he'll need to step his game up against a surging Packers team.

Texans at Chargers
Date and time: Sept. 22, 4:25 p.m. ET
TV: CBS
This matchup of 2018 playoff teams is likely to be a good one. The Texans rebounded from a crazy Week 1 loss in New Orleans to upend Jacksonville. The Chargers looked strong against the same Jaguars team in Week 1 but then faltered against Detroit.

The Texans and Chargers put up 28 and 30 points, respectively in Week 1, while in Week 2 they put up 13 and 10. Whether it's a defensive struggle or another offensive explosion remains to be seen, but both teams need a win to avoid falling under .500.