NFL: Saquon Barkley Says Connect Four Sold Him on Giants QB Daniel Jones
Giants running back Saquon Barkley knows how to measure up talent on and off the football field. He spent four years surrounded by great young talent on dominant Penn State teams. That experience, alongside developing his own elite talents at RB, is why we should listen to Barkley when he says there's something special about rookie quarterback Daniel Jones.

Barkley has a little something extra to back up his take on Jones. A way of finding the true measure of a man's dedication to improving his craft. He tests his opponents in a clash of wits on the battlefield known as Connect Four.

Where Barkley and Jones currently stand in the Giants organization
Before diving into Saquon Barkley's preferred method of testing out his new teammates, it's worth contextualizing how these two players fit into the Giants' overall plan. Barkley is new to the NFL, but his previous accomplishments make him worth hearing from on developing players.

Barkley was the bright spot of a flailing 2018-19 Giants. He ran for 1,307 yards and 11 touchdowns, and he showed no signs of diminished effort even during a disastrous 1-7 slump. After a strong run with Penn State, his adjustment to putting in great work on a losing team was seamless. His workload will increase next season, perhaps more than expected with injuries plaguing the Giants' offense.

Rookie QB Daniel Jones' record so far is more of a question mark. The Giants shocked fans and insiders by choosing him in the sixth round. In his last year at Duke, Jones put together 2,674 yards for 22 touchdowns. As disastrous as Giants starting QB Eli Manning's season was overall, Jones has little chance of taking that spot anytime soon.

Jones' determination to best Saquon Barkley in Connect Four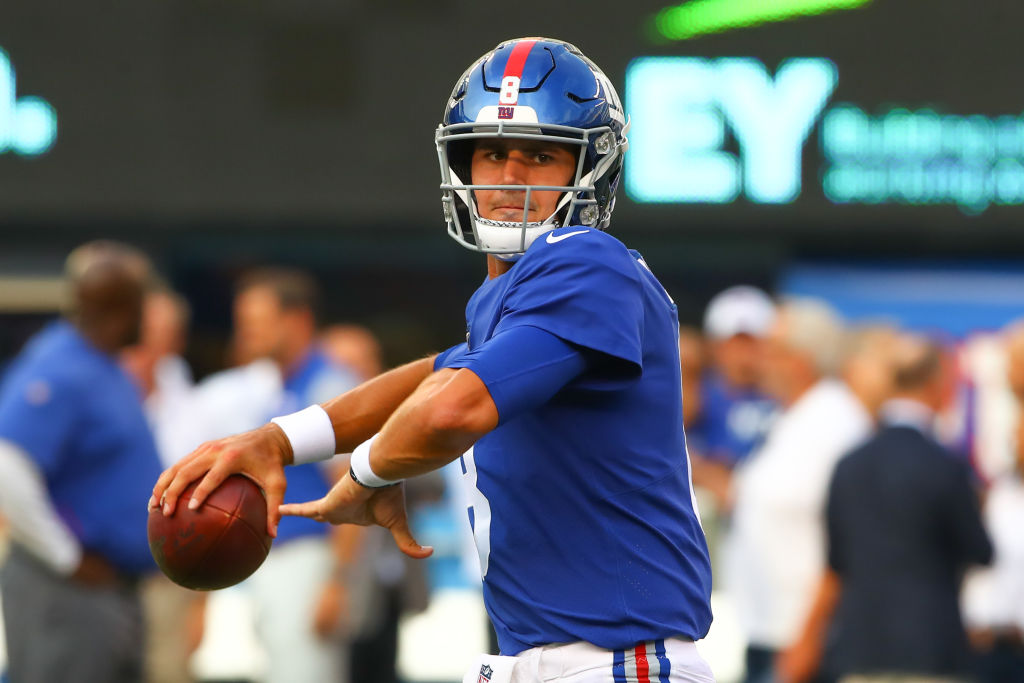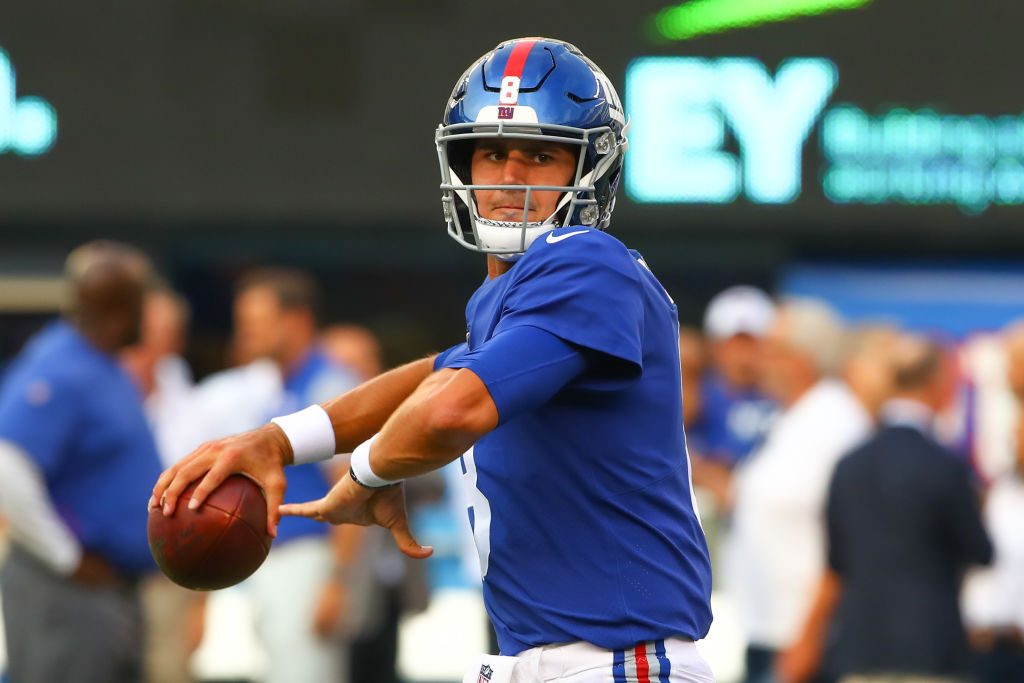 In an interview with WFAN, Barkley said, "[Jones] can play. You can see he's a competitor." He praised the fresh-faced QB for showing "flashes and glimpses" of great ability during training camp.

Pressed further on Jones, Barkley revealed his Connect Four test. The two matched up in the classic board game, with easy early victories going to Barkley. Jones clearly mulled over what went wrong and pressed Barkley for a rematch. He came back ready this time. The two played a long series of games until Barkley finally eked out a victory.

Jones proved his dedication to competitiveness, and his ability to change up his mental game to find ways to win. Barkley told WFAN, "you can see his fire and competitiveness."

Why the Giants picked Daniel Jones No. 6 overall
Saquon Barkley sees something powerful in Daniel Jones. Perhaps that abstract notion of potential drew the Giants to pick him early in the first round of the 2019 NFL draft. Many observers assumed his middle-of-the-road performance in college would make him a late pick. So why did the Giants decline intuitive options like Ohio State QB Dwayne Haskins? Jones' connection to Duke head coach David Cutcliffe could be the top reason.

Cutcliffe effusively praises Jones' athletic and mental improvement under his watch. Manning also successfully developed under Cutcliffe's leadership. Choosing Jones is a vote of confidence for the Duke boss' knack for shepherding elite QBs to the NFL.

It's impossible to know whether fans are right for reacting to Jones' objective track record. Cutcliffe and the Giants bet big on this developing player blossoming under the high-pressure environment of the NFL.
Daniel Jones sees what they see. He praises Jones' hard work at training camp. And, in the locker room, he found Jones to be a cerebral competitor willing to improve his approach to win even with nothing on the line.