NFL
NFL: Sebastian Janikowski Made a Fortune as a Kicker
Although kickers have a smaller role than almost any other position on a football team, they're often the difference between a win and a loss in a close game. Because of the smaller role, they typically make far less money than most of the other positions. Sebastian Janikowski, who recently announced his retirement after 19 years in the NFL, proved an exception to this rule. Him being selected in the first round of the draft was a shocking move at the time, but it paid off for him and the Raiders, the team that picked him.

The Blessing and curse of an NFL kicker
The kicker is an underappreciated position in a sport that is highlighted by its quarterbacks and running backs, and that applied to Sebastian Janikowski, too. The NFL players at other positions typically go head-to-head with defenders, but kickers are usually safe from the violent hits unless their line lets them down. Because of that, people often count kickers (and punters) out when it comes to their role on a team.

Some aspects of that seem true when devoid of context, but kickers have to practice, travel, and stay prepared for every game just as much as the other position players do. They may be rewarded with a longer career, but nothing is guaranteed for a professional athlete, and dismissing the position can often be unfair. Janikowski is proof of that.
Mr. Reliable
From his first game to his last, Sebastian Janikowski was nearly automatic from nearly anywhere on the field. After converting on 68.8% of his field goals during his rookie season, he dipped below 70% just once the rest of his career, and he typically stayed above 80%. His performance on extra points was also reliable, with him never truly having a bad season. He finished his career with 98.6% accuracy on extra points.

Janikowski's consistency extended off the field, too; he was consistently healthy throughout his career. Kickers are not prone to the same onslaught of violent injuries as other NFL players, but it doesn't mean they are above injury. Janikowski only missed four games during his entire career, which ended at 268 games played. That durability is valuable when a team is constantly looking for their kicker to either bail them out or extend a lead.

Accolades aplenty
Kickers do not have the same opportunities for awards and accolades as other NFL players, but Janikowski's career was not devoid of them. His 436 career field goals tie him for 9th in NFL history, with the Methusala-like Adam Vinatieri's 582 and counting being the leader of the pack.

Janikowski's 605 extra points place him 11th all-time, and his 1,913 points scored place him 10th all-time in the NFL (another record Vinatieri currently holds).

Janikowski also saw his fair share of success in other regards. He was a Pro-Bowler who also played in a Super Bowl. In a world where kickers often stay in the background, he was something of a household name to even the most casual NFL fan. His 18-year stint in Oakland (he spent his 19th season in Seattle) made him synonymous with one of the NFL's most popular franchises.

Sebastian Janikowski made a fortune in the NFL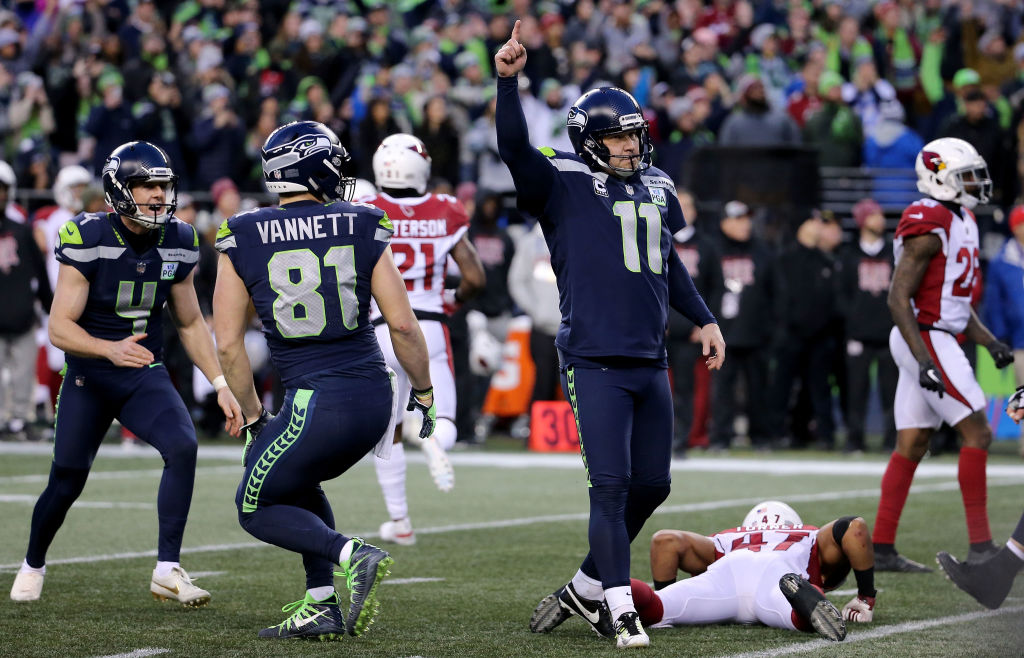 Football has expanded overseas in various capacities, but it remains an extremely American sport. For a Polish-born soccer player such as Janikowski to arise as one of the most notable kickers in NFL history is nothing if not extraordinary. The Raiders took a chance when they drafted him in the first round in 2000, but over the next 18 years, he got them out of many binds thanks to his consistent kicking.

He was never one of the highest-paid NFL players, and he never enjoyed the thrill of signing Russell Wilson-type mega contract, but Sebastian Janikowski earned a fortune playing football.

He earned $1 million or more in 15 of his 19 seasons, and his career total surpasses $53.2 million, according to Spotrac. Janikowski's career earnings are the most ever for a kicker, even more than Vinatieri, who just finished his 23rd season in the NFL. A big reason for the discrepancy? Janikowski was paid first-round draft pick money, whereas Vinatieri made relatively little early in his career as an undrafted free agent, according to Pro Football Talk.