NFL: Should the Broncos Draft Paxton Lynch?
The Denver Broncos need a quarterback. If there's one thing all NFL fans can agree on, this is it. However, with trade talks with the likes of Colin Kaepernick seemingly going nowhere, Robert Griffin III heading to Cleveland, and limited other candidates on the market, the pool of players that the Broncos have to choose from is less than ideal. That's why, with April only days away, it's time for Denver to focus on one place and one place only in order to find the potential leader of their offense: the NFL Draft.
While the Broncos don't own a high draft pick thanks to their Super Bowl victory (in fact, they own the last pick in the first round), if they are intrigued by any of the QB prospects entering the league this season, they have the assets to move up and land their guy. The top two signal callers in the field will likely be Carson Wentz and Jared Goff; both probably won't make it out of the top 10 or 15 picks.
That leaves Memphis QB Paxton Lynch as a realistic option for Denver. With his impressive abilities though, Denver certainly would not be "settling" for Lynch at all if they decide to go after him. Based on his NFL readiness and how he would fit the Broncos' scheme, there may be no better option than Lynch for the defending champs. With that in mind, here are the reasons why the team should do whatever it takes to draft the Memphis product.
Size, speed, and skill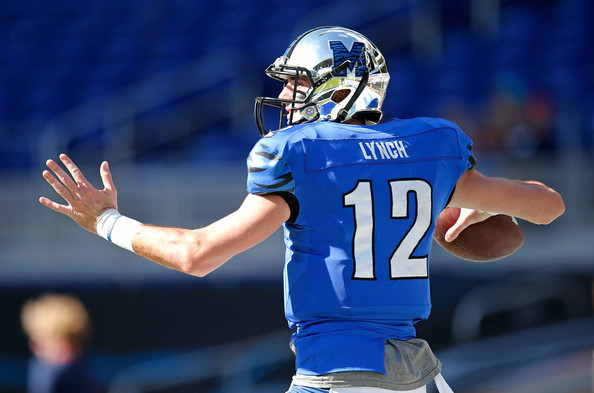 In the Denver Broncos' offense that is predicated on bootlegs and having a somewhat mobile quarterback, Lynch is the prototypical player for their system. Aside from his throwing ability (we'll get to that in a minute), Lynch proved that he can be effective as a runner in college. His sophomore season saw him rush for over 300 yards and an impressive 13 touchdowns. His numbers declined a bit during his junior year, but he still managed to gain nearly 250 yards and two rushing scores.
The system that the Broncos like to run on offense doesn't need its QB to be a "Mike Vick" type of runner, but if its QB can scramble to make plays through the air and gains some yards on the ground, it becomes much more successful. Lynch has the skills to make that happen. Through the air, Lynch proved to be one of the best QBs in college football over the past two seasons. In his sophomore campaign, he threw for over 3,000 yards and tossed 22 touchdowns compared to just nine interceptions.
If you think those numbers sound nice, Lynch's junior season was even better, as he neared 3,800 yards and threw 28 touchdowns versus just four picks. Those stats led him to having the 12th best passer rating in the entire nation last season and showed his ability to make plays while being aware enough to limit his turnovers. With terrific receivers, Emmanuel Sanders and Demaryius Thomas, already in play in Denver, Lynch's passing ability could be electric with the Broncos.
A big reason for Lynch's success is thanks to his intimidating size. He stands at 6-foot-7 and weighs 245 pounds, making him difficult to bring down and giving him the ability to see the entire field. We've seen what large quarterbacks like Ben Roethlisberger and even Cam Newton can do in the NFL, so this makes Lynch all the more intriguing. Plus, it's clear that the Broncos like really tall quarterbacks, seeing as they drafted Brock Osweiler (who stands at 6-foot-8) a few years ago.
Success in college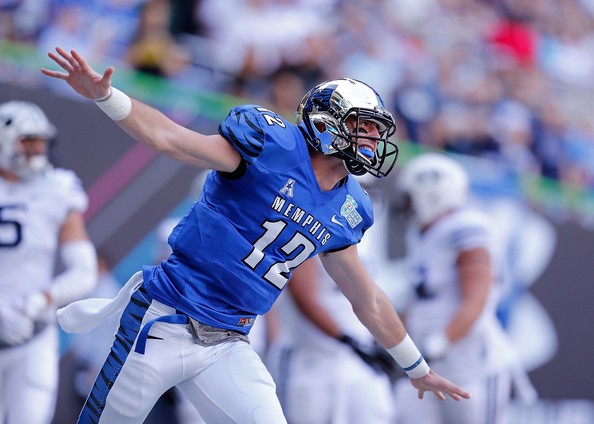 Lynch didn't just have the stats over the last couple of seasons at Memphis. He also helped the Tigers secure two of their best seasons in program history during his sophomore and junior campaigns. In 2014, the team went 10-3 and won a bowl game for the first time since 2005. Those 10 wins are the most in school history. This past season, Lynch helped the team go 9-4 and earn another bowl game appearance. They also knocked off a highly ranked Ole Miss team in the middle of the season for one of the program's marquee victories.
Overall, Lynch ranks second in pretty much every key passing statistic in school history (if he returned for his senior season, he would likely own many school records). While collegiate success isn't always an indicator of NFL success, the fact of the matter is that Lynch helped ignite a fire under a struggling football program and took them to new heights. That type of leadership does translate to the pros, which is a good sign for Lynch's future.
A placeholder in place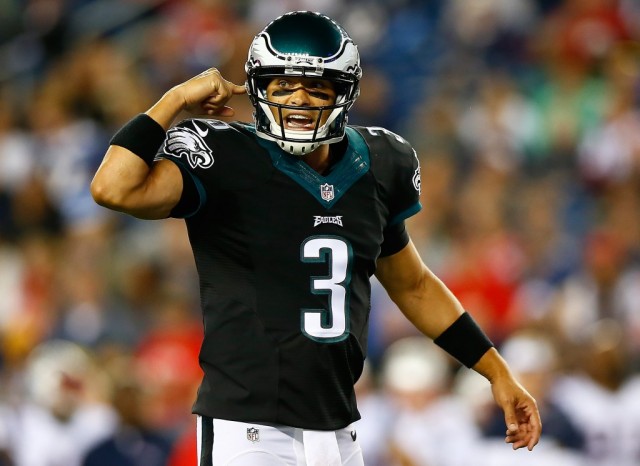 Lynch appears to have the skills, intelligence, and physical traits to potentially start as a rookie from day one. While the Broncos would probably love for him to do that if they decide to draft him, they realize that the NFL transition is tough and takes time for most players. Luckily, the team has a short-term placeholder on their roster, who could start the season at QB while their rookie learns how to play in the league.
By no means is Mark Sanchez the answer for Denver, but the reason they traded for the former Philadelphia Eagle is for a situation just like this. Sanchez has the experience to start a handful of games for the team to give Lynch time before he's 100% ready to start. Remember, this Broncos team is one with a dominant defense, so they don't need a whole lot from the offense (as they proved last season).
It's not crazy to think that Sanchez could win some games as a starter before the future of the franchise takes the reigns. This situation would be the best one for the Broncos, Lynch, and even Sanchez. We'll see if the team decides to take the leap and go after Lynch at the end of April.
Statistics courtesy of ESPN.com, NFL.com, and SR/College Football.