NFL: Should the Browns Acquire Colin Kaepernick?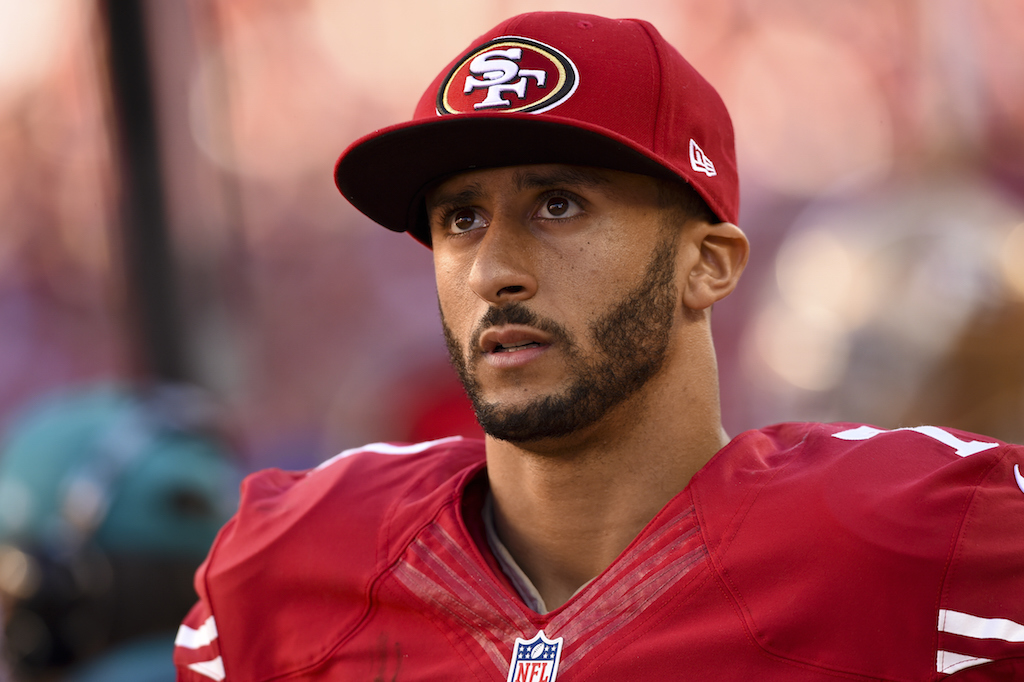 Over the years, the Cleveland Browns have developed the stigma of being one of the league's wastelands, with 13 straight losing seasons and just one playoff appearance in the last 17 years, not to mention 24 different starting quarterbacks since the 1999 season. Even with all that in mind, San Francisco 49ers quarterback Colin Kaepernick reportedly has some strong interest in being traded to the franchise this offseason to play under new head coach Hue Jackson.
Kaepernick is coming off the worst season of his career, which saw the 49ers dump him for backup Blaine Gabbert after just eight games. Kaepernick was eventually put on season-ending injured reserve due to a non-throwing arm injury that required surgery. The 28-year-old also underwent two additional surgeries on his right thumb and left knee — that's three separate surgeries since last September.
This, along with the fact that the team could release him from his lucrative contract in the offseason, appeared to put him on the outs with the organization. The 49ers have a huge decision to make concerning whether to keep him, try to trade him, or release him. His guaranteed $11.9 million will come into effect on April 1, which only amplifies the pressure.
There are reportedly a few other teams, such as the Denver Broncos and New York Jets, that are interested in obtaining him via a trade. The Broncos view Kaepernick's value as nothing more than a fourth-round pick, which could take them out of the running to acquire his services. In that same regard, the Browns are willing to give up a third-round pick for Kaepernick, but the six-year veteran is reportedly wary of taking a smaller contract to play for a bad team that lost offensive talent this offseason and may also use its first-round pick on a quarterback in the upcoming draft.
This viewpoint is reasonable as the rookie quarterback would be the long-term answer at the position — with Kaepernick serving as the placeholder. Josh McCown was put in a similar position last season with Johnny Manziel, eventually taking over as the starter when Manziel went down with an injury midway through the year.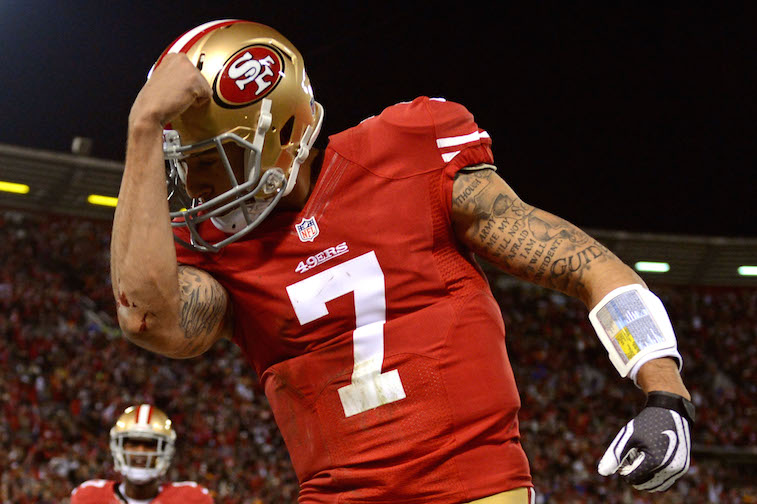 The Browns parted ways with Manziel last week, which created an even greater need to address the quarterback position — despite McCown still being under contract for $8 million over the next two seasons. However, should trading for Kaepernick be the solution to Cleveland's unrelenting problem? The answer is a resounding no.
It may be a low-risk move to acquire Kaepernick in exchange for a mid-round pick in this year's draft, but he already hit his ceiling of potential. He's a quarterback who proves to be effective only within a run-first offense and with a strong defense behind him. If he were to join the Browns, they would likely put a huge responsibility on his shoulders to carry the offense with his arm, which is something he struggled with mightily over the last two seasons.
It certainly doesn't help them out, with several notable players electing to bolt in free agency for other teams. One of their top offensive weapons from last year, wide receiver Travis Benjamin — who had career highs in receptions (68), receiving yards (955), and touchdowns (touchdowns) in 2015 — decided to sign a four-year, $24 million contract with the San Diego Chargers. Two starting offensive linemen, center Alex Mack and tackle Mitchell Schwartz, signed long-term deals with the Atlanta Falcons and Kansas City Chiefs respectably.
Lastly, promising safety Tashaun Gipson signed a five-year, $36 million contract with the Jacksonville Jaguars. Also,keep in mind, the Browns' best offensive weapon, wideout Josh Gordon, is still serving his indefinite ban for violating the league's substance-abuse policy.
What this indicates is that the Browns don't have the roster or environment to help make Kaepernick a productive and reliable quarterback. It would be a disastrous move and frankly a waste of time for both parties. The bottom line is that Cleveland would be better off taking a quarterback, such as Carson Wentz or Jared Goff, with their second-overall pick in this year's draft.