NFL: Should the Buccaneers Re-Sign Doug Martin?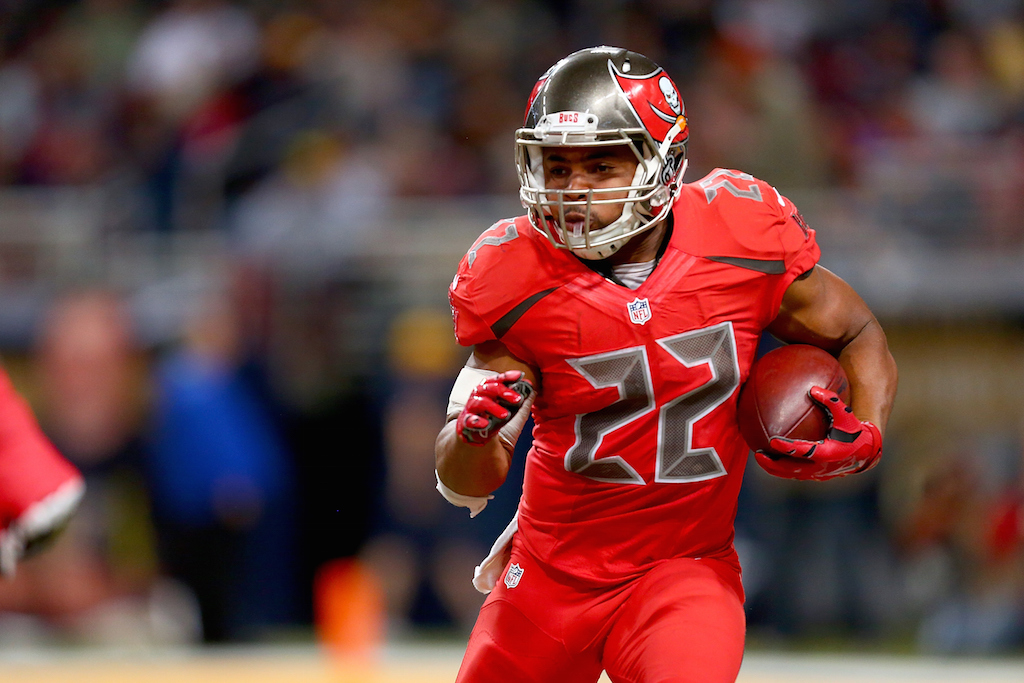 Heading into the upcoming offseason, the Tampa Bay Buccaneers have several free agents, but none is more prominent than running back Doug Martin, who is coming off a resurgent season that saw him earn his second career Pro Bowl selection by finishing second in the league with 1,402 rushing yards behind just Minnesota Vikings' Adrian Peterson. Following two consecutive subpar seasons posting fewer than 500 rushing yards in each campaign, Martin burst back onto the scene in his fourth year in the league, recording at least 70 yards on nine occasions, including topping the century mark four times.
He also notched his second career 200-yard performance with 235 rushing yards against the Philadelphia Eagles. It was the second-most rushing yards in a game since his breakout performance against the Oakland Raiders, making him the third player since the merger with two games of at least 235 rush yards in his career (behind Corey Dillon and O.J. Simpson). He also recorded a career-best 4.9 yards-per-carry in 2015 and finished third in the league with 61 rushes for first downs.
His strong performance in the 2015 season was a clear indication that he is back to being one of the NFL's most explosive running backs. He originally took the league by storm in his rookie campaign, breaking the franchise rookie records for rushing yards (1,454) and rushing touchdowns (11). He was the best big-play tailback last season, leading the NFL with 14 rushes of 20-plus yards while also being a major reason for the Buccaneers' vast improvement, which saw them triple their win total from the previous year (six) and contend for a playoff spot with a month left in the regular season.
This has only made it more crucial that Tampa Bay inks their prized free agent to a long-term deal, which is something that general manager Jason Licht is optimistic about getting done before the start of the free agency period on March 9. "We'll be meeting with Doug's people here," Licht said, according to NFL.com. "I know he wants to be a Buc and we want him to be a Buc. I'm sure there will be some obstacles, there always are in negotiations, but we'll prepare for either way. I'm optimistic and we'll continue talking with him."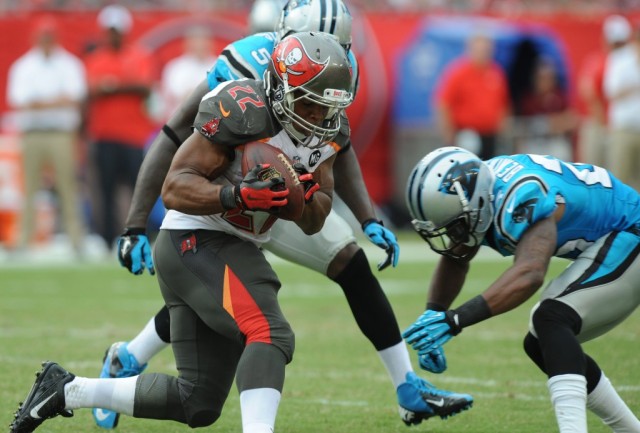 That said, re-signing Martin may come at a hefty price that will likely exceed the base salary of $8 million per season. It may be an asking price that the Buccaneers are unwilling to meet given that prior to last season he was a shadow of himself due to injuries. There's also a chance that the organization could try to lowball the 27-year-old because of the belief that the 2015 season was an anomaly — a contract year.
This is the exact same path that the Dallas Cowboys took last offseason with DeMarco Murray, who led the league with a franchise-record 1,845 rushing yards in the 2014 season. In light of that, the Cowboys offered Murray just a four-year, $24 million contract — that was significantly lower than the $8 million to $10 million annually that he was seeking — along with between $20 million and $25 million in guaranteed money in the contract. This immediately opened the door for other teams to step in the negotiation process, which led to the Eagles landing him on a five-year, $42 million deal.
It's a tricky process dealing with free agents, but the situation that the Cowboys went through with Murray could be used as a guideline of how to not conduct the negotiation process with their star running back, who prefers to return to the team. In the Buccaneers' case, what could help alleviate contract negotiations is the fact that team will have $48.5 million in salary cap space at their disposal this offseason and don't have any other free agents who will command significant contract offers.
Although it may require Tampa Bay to overpay Martin, it's a risk worth taking; he is in the prime of his career and could still be a productive player in the latter portion of the deal. However, if Martin bolts in the offseason, the Buccaneers do possess a backup plan in Charles Sims, who was quite productive in a limited role in 2015, rushing for 529 yards on just 107 carries and being a larger asset in the passing game with 51 receptions for 561 receiving yards with four touchdowns.
Sims is a promising a player, but there's no certainty that he could handle a workhorse load as the primary running back. All in all, the Buccaneers would be foolish to let one of the game's premier running backs sign elsewhere in free agency.