NFL: Should the Packers Be Worried About Eddie Lacy?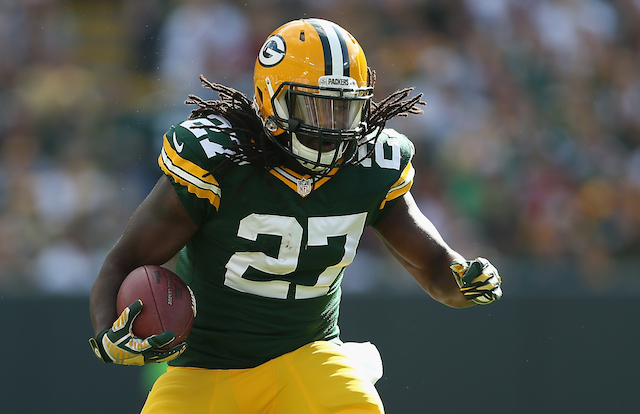 The Green Bay Packers are in the midst of another strong season, leading the NFC North following a thrilling 27-23 win over the Detroit Lions. However, the offense has had its fair share of struggles, with running back Eddie Lacy at the forefront of it all. The 25-year-old has seen a significant dip in production with just 517 rushing yards on 127 carries and two touchdowns. It has been a wildly inconsistent year with a couple of peaks, such as his back-to-back 100-yard rushing performances, and valleys, with six games rushing for less than 50 yards and three games with 10 yards or fewer.
Lacy has also been less involved in the passing game with just 16 receptions on 18 targeted passes for 129 receiving yards. He made at least 35 catches on 40-plus targets in the passing game during the first two years in the league, remaining quite consistent and rushing for over 1,100 yards, and a combined 20 rushing touchdowns.
Lacy's struggles all came to a head last Thursday night against the Lions as he had just four yards on five attempts, which marked the fourth time this season that he has had five carries or fewer in a game. However, his limited role was due to a much different reason as the third-year running back missed his curfew the night prior the game.
This hadn't been an issue for Lacy until this season, and it resulted in Packers head coach Mike McCarthy giving the starting duties to backup James Starks, who assumed that role for a few games this season as Lacy dealt with nagging injuries. However, McCarthy did state that the former Alabama product could earn his starting job back with a good week of practice.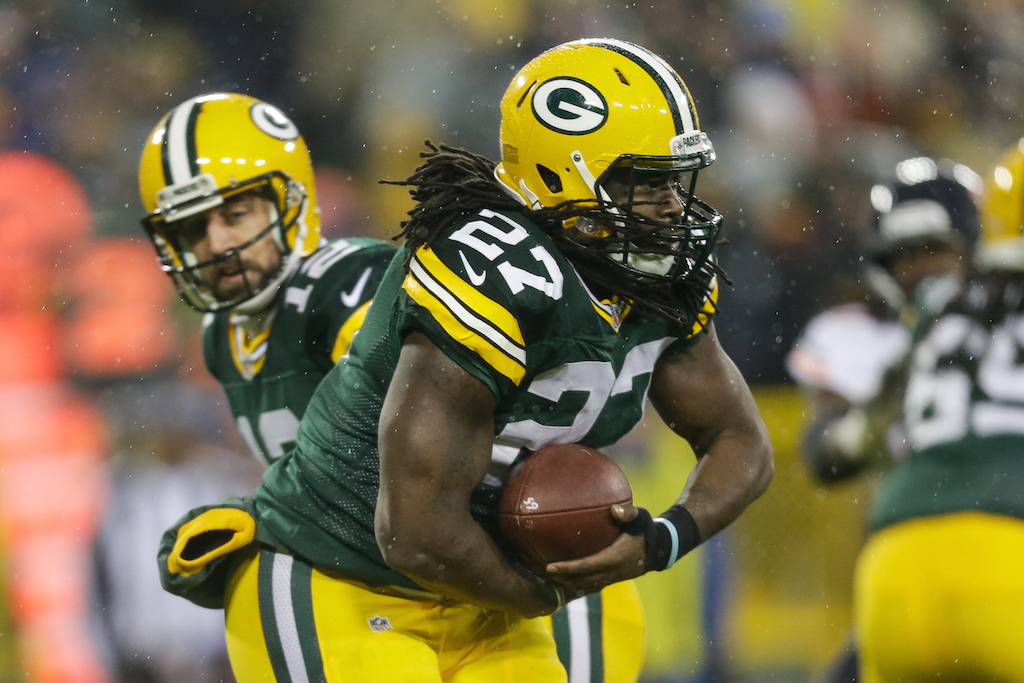 In short, it appears that both McCarthy and Lacy are putting this recent incident behind them to focus on finishing the regular season strong and possibly clinching a playoff spot. "We had a conversation internally and they know that whenever I'm out on the field I'm going to do exactly what I have to do," Lacy said, according to ESPN.com. "I'm not a guy that makes a lot of mistakes or bad things off the field either, so that's something they know they don't have to worry about."
Although it's been a frustrating season for Lacy (and the Packers to a lesser degree), it certainly isn't something both sides should be overly concerned about. In fact, prior to last Thursday's game, Green Bay should be encouraged by Lacy's recent production as he strung together two straight 100-plus rushing yard performances. Lacy played with more purpose, resulting in a higher efficiency, with 4.5 yards per carry against the Minnesota Vikings and 6.2 yards against the Chicago Bears.
This, more than anything, shows that he's returning to being a reliable player who, with some much-needed balance, can greatly enhance Aaron Rodgers' play. It's no coincidence that two of the three losses Lacy experienced this year involved two of his least productive performances.
If Lacy can keep up his recent uptick in production, he should have the opportunity to be a major offensive factor for the Packers. His contribution to the team is something that they greatly need in order to compete with the top-tier teams in the NFC, such as the Arizona Cardinals, Seattle Seahawks, and Carolina Panthers.
All in all, Green Bay knows that Lacy's improved play is critical to the team's success for the remainder of the season and the playoffs. It's not time for them to worry about their former Pro Bowl tail back, but rather it's time to put their trust in him, in hopes of a true turnaround.
All statistics courtesy of Pro-Football-Reference.com, ESPN.com, and NFL.com.