NFL: Should the Panthers Even Go for 16-0?
All the talk surrounding the Carolina Panthers right now is about one thing — and it's not the Super Bowl. Instead, fans and analysts are discussing the Panthers' potential to go 16-0 this season. While the team has started out with an incredible 13-0 record, the Week 14 victory over the Atlanta Falcons (38-0) may have been a wakeup call. While Carolina rolled right along and dominated the Falcons, they saw multiple players go down with what could have been very serious injuries.
While Jonathan Stewart's injury was severe enough that he will now miss Week 15 against the New York Giants (via NFL.com), we saw other injuries that are a cause for concern as well. For starters, David Newton of ESPN pointed out that starting cornerback Bene Benwikere will be out for the year after fracturing his leg. The fact that Benwikere — who had 59 combined tackles, nine passes defensed, one sack, and one forced fumble — is now out leaves the Panthers likely pondering what they should do moving forward. Should they play for 16-0 or rest their starters? Let's look at the argument for both sides.
Resting starters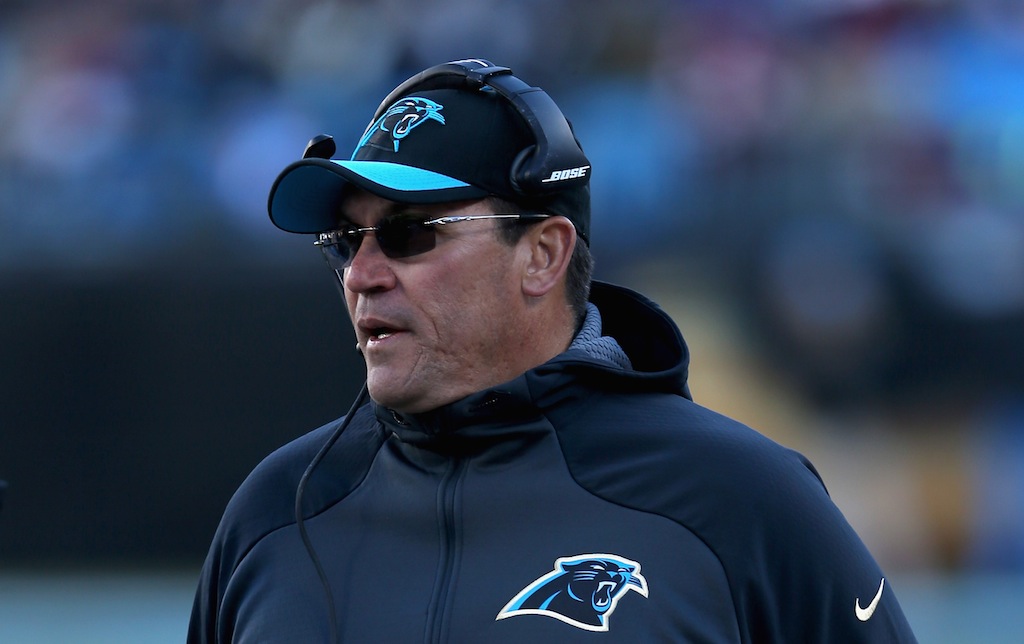 In Week 14, we not only saw Stewart and Benwikere get hurt, but Greg Olsen dodged what looked like a potentially serious knee injury. On top of that, Luke Kuechly was dealing with an ankle injury and Cam Newton appeared to have an issue with his wrist early on. Obviously, this is a pretty long list of players and injuries in one single game, but many of them come along with playing football.
With that said, should the Panthers decide to sit the likes of Newton, Stewart, Olsen, Kuechly, and possibly others, there's the good chance that they'll lose with their backups in. If Carolina locked up the No. 1 seed in the NFC though, losing a game would be far less painful than losing a superstar for a potential Super Bowl run. Let's not forget here, the goal is a Super Bowl — it is and it always will be. Avoiding injuries is something you can't overlook, but there's more to it than just that.
The freshness factor should be considered as well. Giving players, who have been beaten up all season, a week or two of rest before the playoffs could make all the difference in the world. Between avoiding injuries and having fresh players, it's hard to argue against resting starters for the Panthers.
Playing starters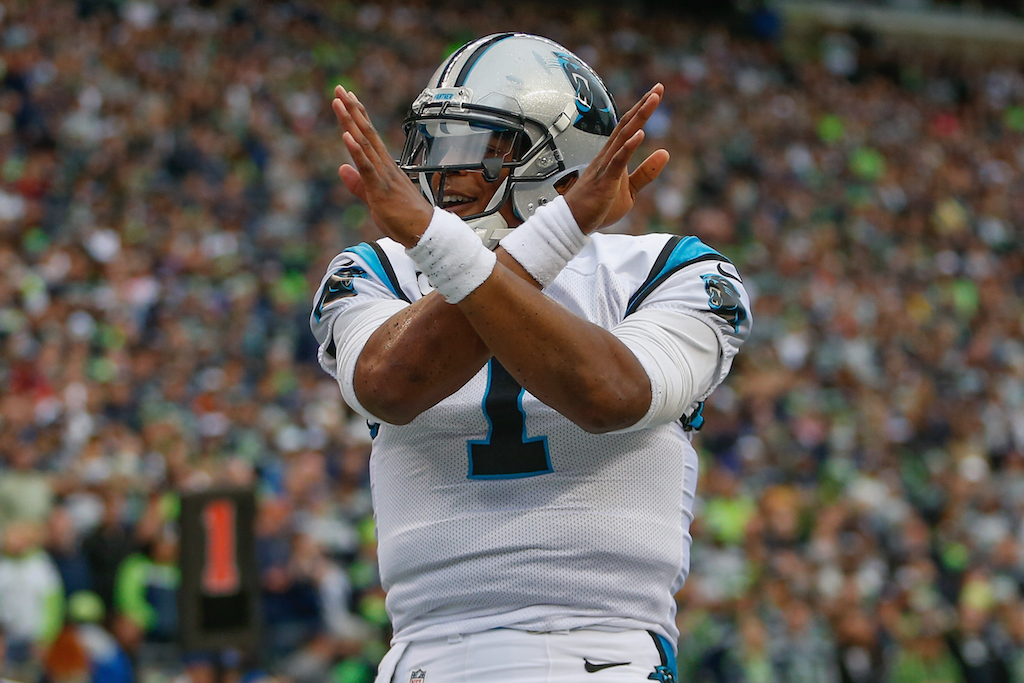 It's happened a few times in the NFL; we've seen elite teams shut down a few of their stars for the home stretch of the season. Whether it involves the final game or the last two games, history shows us that players come out flat when their playoff game rolls around. In turn, this could result in an absolutely incredible run ending far sooner than it should have.
The 2011 Green Bay Packers come to mind, as they rested Aaron Rodgers and were then defeated 37-20 by the New York Giants, who went on to win the Super Bowl. With that said, you can also look at the 2009 Indianapolis Colts, who were 14-0, then rested their starters and lost the final two games of the year. This team then went on to make it to the Super Bowl before losing to the New Orleans Saints.
While there's a chance that the Panthers could come out completely flat if they rest their starters, history has given us mixed results. It's going to be interesting to watch, but the simple fact of rust probably isn't enough to play your starters and go for 16-0.
Consensus: Rest your starters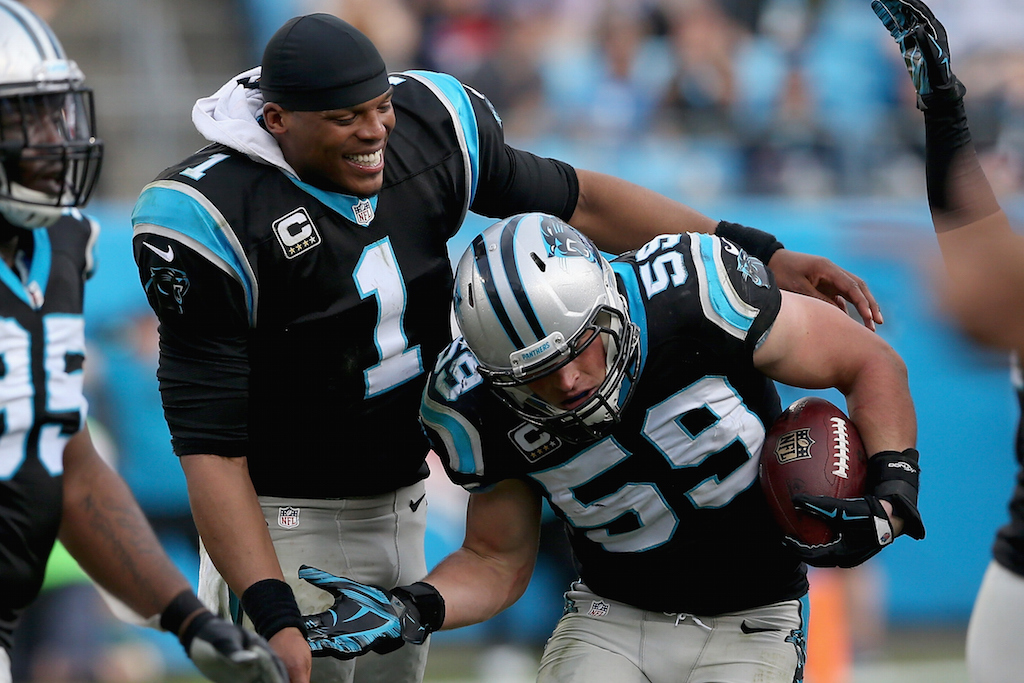 The Panthers, especially after all the bruises that appeared in the recent weeks, should rest their starters if they lock up the No. 1 seed in the NFC. Simply put, it's a decision that just makes more sense. This team has overcome all types of adversity this season. While Newton is playing like the MVP of the NFL, it's obvious that the smartest move is to make sure he's as healthy as possible when the playoffs roll around.
The same thing can be said about Kuechly, Stewart, Olsen, and even players like stud cornerback Josh Norman and linebacker Thomas Davis. Honestly, there are probably quite a few Panthers who should be rested who haven't even been named. If they choose rest these guys, the Panthers may be able to get a good look at other young talent in the final two weeks of the season.
Statistics courtesy of Pro-Football-Reference.com.