NFL: Should the Ravens Give Trent Richardson Another Chance?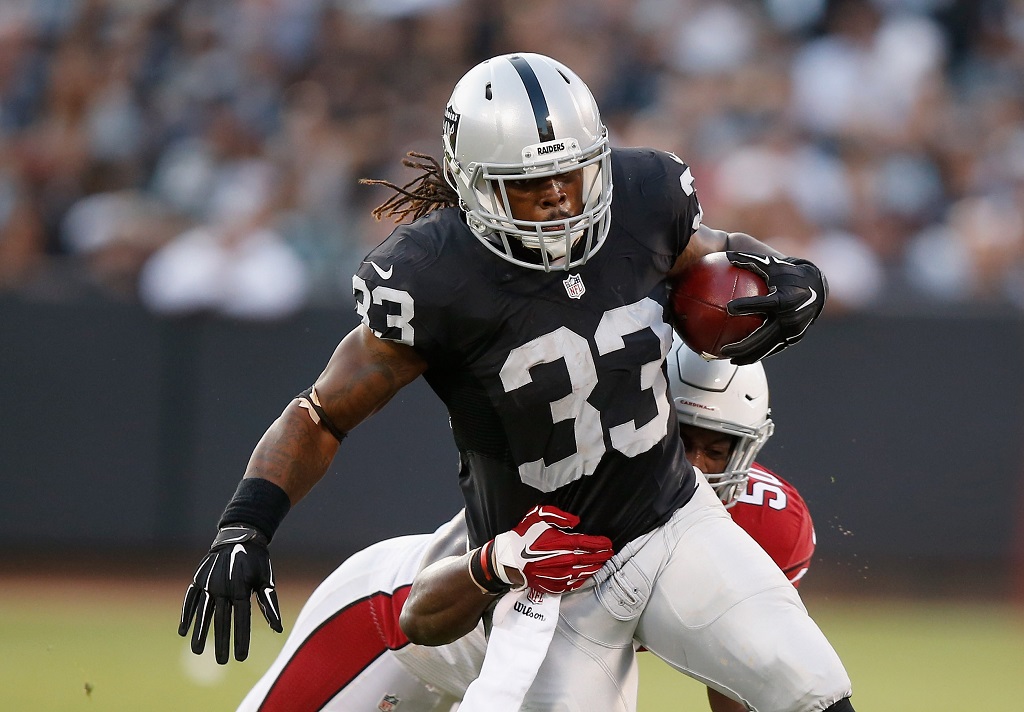 Trent Richardson's hiatus from the NFL could end after just one year with the Baltimore Ravens, who were expected to give him another shot at reviving his career. He last played for the Oakland Raiders in 2014 after signing a two-year deal, but he was released just a week prior to the start of the regular season. Since being selected with the third overall pick by the Cleveland Browns in the 2012 NFL Draft, Richardson has been a bust through his first four years in the league, averaging just a meager 3.3 yards per carry for his career.
Richardson entered the league after an impressive junior season with Alabama, finishing third for the Heisman Trophy by breaking Mark Ingram's school record with 1,679 rushing yards along with 21 touchdowns. This included nine games with more than 100 rushing yards and tying Shaun Alexander's school record with six consecutive 100-yard rushing game.
All of this led to him becoming the top running back prospect from his draft class due to his bruising running style, which was compared to Minnesota Vikings star running back Adrian Peterson. He was also viewed by many draft experts as a player who has great instincts and is patient enough to wait for blocks t0 develop, which gave him the potential to quickly become a legitimate three-down tail back. These were quite lofty expectations for a player who hadn't played a single down against the NFL's level of competition.
Richardson rushed for nearly 1,000 yards in his rookie campaign, but his tenure with the Browns quickly ended just two games into his second campaign when they traded him to the Indianapolis Colts in exchange for a first-round pick. The deal was viewed as a major pickup for the Colts. However, he struggled out of the gate with his new team, failing to establish himself as a starter.
He even missed the walk-through prior to the AFC Championship Game two seasons ago, which led to his release last March. He had rushed for less than 600 yards in each of his two campaigns with Indianapolis while rushing for only 2.9 yards per carry in his first year with the team. Richardson was beyond a disappointment with the Colts, making his release not the least bit surprising.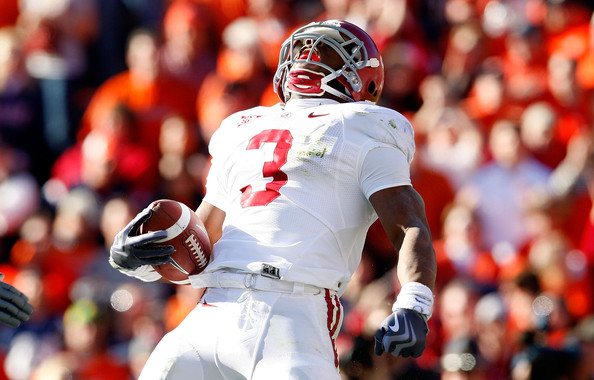 On this same note, it was equally unsurprising to see the Raiders take a chance on him, as the organization has developed the reputation of taking chances on players who are clearly past their best days (Maurice Jones-Drew, Aaron Brooks, and Javon Walker). Oakland hoped Richardson could help form a strong backfield playing alongside Jones-Drew and Darren McFadden.
However, Richardson proved to be the weakest of the bunch, struggling to run the ball. His disastrous short career with the team is best exemplified by his well-publicized play against the Los Angeles Rams, when he elected to run the opposite way from a huge hole created by the offensive line. Along the way, he's faced criticism ranging from former Pittsburgh Steelers safety Ryan Clark calling him the "worst running back of all time" to Hall of Famer and former Browns great Jim Brown stating prior to the start of Richardson's second season that he didn't see anything special from the former Alabama running back.
The harsh reality is that a lot of this criticism is pretty accurate. The 25-year-old fell into NFL irrelevancy so quickly — even with the prime opportunity to be a starting running back with two different franchises. This only makes the Ravens' potential decision more head-scratching as Richardson doesn't seem to have any strong grounds to make adding him a positive move.
Yes, Baltimore struggled down the stretch of the season, running the ball with rookie running back Javorius Allen holding down the duties as the lead back following Justin Forsett's broken arm, but Forsett already shows to be a more effective player than Richardson in a shorter amount of time. That said, the Ravens already stated that the team has no plans to terminate Forsett's contract as he enters the second season of his three-year deal.
Head coach John Harbaugh has even stated that the 30-year-old "fit the bill" for being the starter next season. "The featured back will be the best back, and to me Justin Forsett certainly fits the bill," Harbaugh said, according to Baltimoreravens.com. "He's proven that already." Forsett started the first 10 games of last season before his season-ending injury, finishing with 151 carries for 641 yards and two touchdowns.
He was on pace to post his second straight season of 1,000 rushing yards following the best year of his career, which saw him post career-highs with 1,266 rushing yards and eight rushing touchdowns. Although he struggled throughout the early portion of the season, he had two games with more than 120 rushing yards and had 50-plus rushing yards in three out of his last five games — despite carrying the ball no more than 17 times in a single game.
All in all, it doesn't make any sense for the Ravens to look to sign Richardson. The move won't do any harm to their backfield by adding more competition, but it doesn't provide any stability or another reliable option. He hasn't adjusted to playing in the NFL, and if Baltimore does acquire him, they will find out shortly why his tenure for the teams that he's played for ended prematurely.  The bottom line here is that Richardson hasn't shown that he has what it takes to be an effective running back in the league.
Statistics courtesy of Pro-Football-Reference.com and ESPN.com.