NFL: Should the Redskins Re-Sign Kirk Cousins?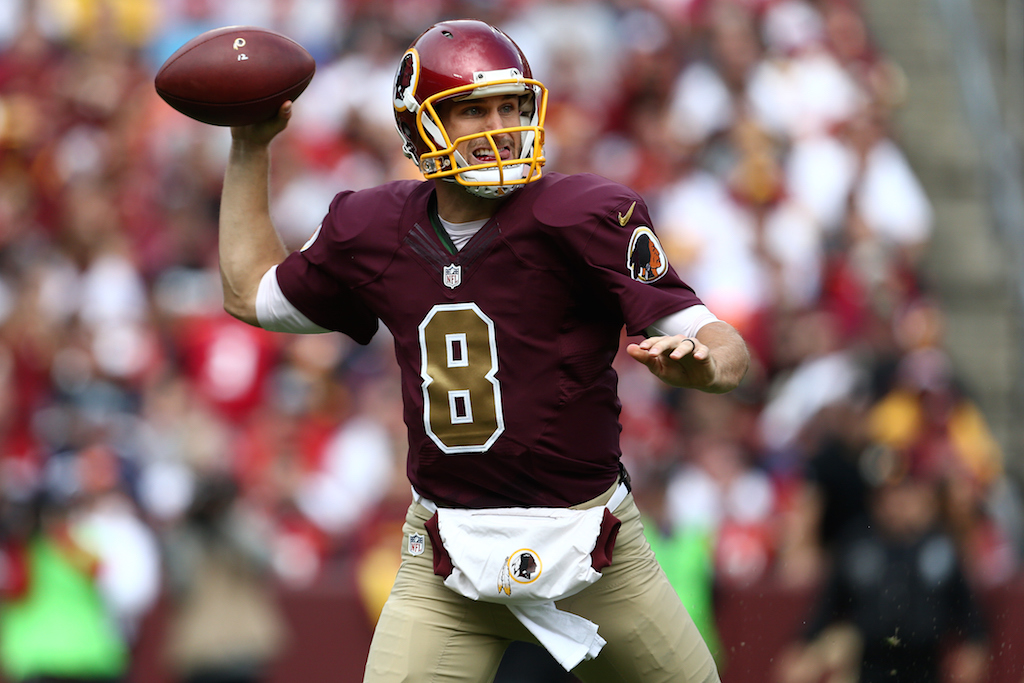 Heading into the first week of this year's preseason, there was a lot of uncertainty concerning the Washington Redskins' starting quarterback. Robert Griffin III's inconsistent play and health concerns essentially played him out of favor with head coach, Jay Gruden. That said, RG3 remained the team's starter through the first two preseason games, until a concussion forced the 25-year-old to miss time and put backup Kirk Cousins into action. Since then, Cousins has held the starting job, keeping a healthy Griffin on the sidelines.
Although it's been a bumpy ride through the first 12 weeks of the season, the fourth-year quarterback has navigated the Redskins to the top of the NFC East standing at 5-6, holding the upper hand in a tiebreaker over the New York Giants. Cousins hasn't been flashy by any means, but he has led Washington to wins in three out of their last five games while throwing for 10 touchdowns and just two interceptions over that span. This includes two performances of at least 300 passing yards, three touchdowns, and no interceptions.
This stretch was capped off with a much-needed win over the Giants behind Cousins, who threw for 302 yards on 20 of 29 completed pass attempts with a touchdown, no interceptions, and an 114.4 passer rating. Cousins isn't setting the world on fire, but he's playing much better — significant progress from the first six games of the season, where he had four games with two interceptions and posted a passer rating below 70 in each contest. He looked like a quarterback whose long-term status with the Redskins was in jeopardy, holding a 2-4 record after losing three out of their last four games.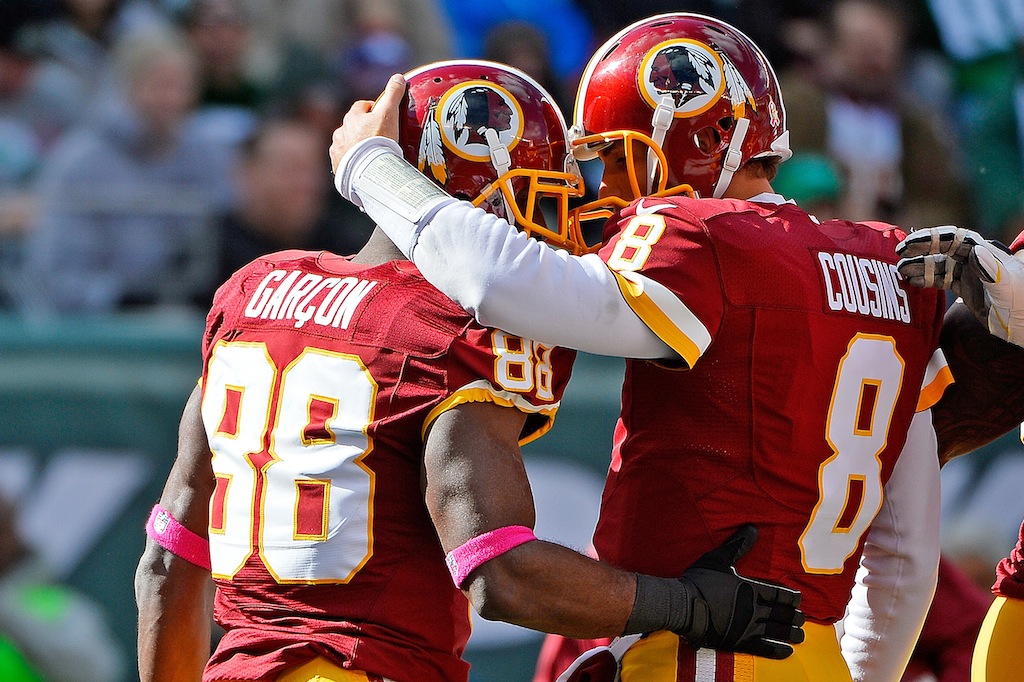 However, Gruden stayed with Cousins through the struggles, and it has paid off for the team at the moment. The former fourth-round pick has been a different quarterback throughout the last five games, earning NFC Offensive Player of the Week honors twice (Weeks 7 and 10). On November 15, Cousins recorded the 63rd "Perfect Game" in NFL history against the New Orleans Saints, when he posted the highest passer rating a quarterback can achieve at 158.3 by completing over 77.5% completion of his passes with a touchdown pass on more than 11.8% of his throws.
Although Washington suffered two painstaking losses during that span, keep in mind that both of the defeats came against two of the top teams in the NFL, the New England Patriots and undefeated Carolina Panthers. We're not saying that Cousins is a game-changing quarterback, but his improved play certainly earns consideration from the Redskins to re-sign him in the offseason.
Cousins is not worth a big, lucrative contract, but he should be in line for a sizable pay raise — a significant increase over his current base salary of $2.5 million (in the final year of his rookie contract). If Washington wants to hold off on offering a long-term contract to see if his recent improvements are legitimate, the team could keep him on a franchise tag next season. This would keep Cousins under contract for just next season on a base salary that would lie somewhere between $13 million and $22 million.
This would be a steep price to pay for one year, but it would give Cousins the opportunity to prove that he's worth a long-term contract. All in all, what Cousins has showed over the last five games is that he's worth another look by the Redskins. He's not a top-tier quarterback, but he can provide the team with stability. If Cousins can push Washington into the playoffs for the first time in the last three years — in addition to a strong showing over the final five games of the regular season — he should see a new contract with the team in his future.
All statistics courtesy of Pro-Football-Reference.com, ESPN.com, and NFL.com.